No Comments
Roundtable Discussion | The Craziest Thing You've Done For Love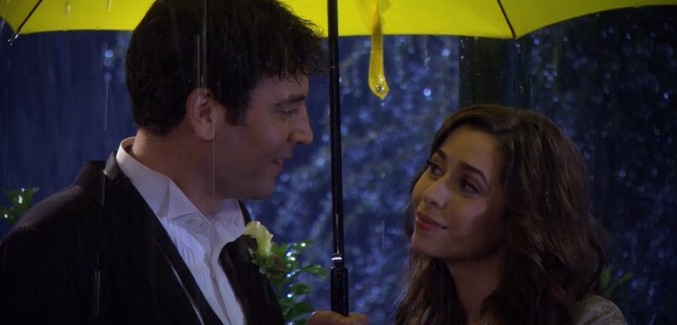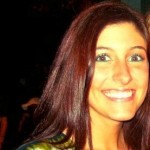 With How I Met Your Mother ending this week, Tristan asked our staff to divulge the craziest things they've ever done for someone they loved or had a crush on. The responses will AMAZE you haha. But no, really, they're pretty funny.
Stole a blue french horn 😉
---
When I was in high school I had a huge crush on a girl. She and her friends posted on MySpace (yes, MySpace) all the time about how they loved The Notebook and Walk To Remember so much. So, since I wanted to have something in common with her, I loaned a bunch of Nicholas Sparks books from the library and read them.
---
Back in my high school days, I had a boyfriend whose bedroom window was reachable by going up the back stairs and then an easy little climb onto the roof. In retrospect it seems kinda creepy, but I used to just pop on over and climb in through the window. At the time I guess he thought it was cute, or it didn't bother him at least, but it escapes me why I didn't just use the door like a normal person.
---
Marie – that is so Clarissa Explains It All. Love it!
---
Haha I was just going to say she was Sam from Clarissa Explains It All.
---
Oh, the '90s…. when we were so innocent, a guy climbing a ladder and crawling through a girl's bedroom window was considered charming, not terrifying.

 
---
Christopher Hilliard
I'll throw something out there, a different kind of crazy. I read the entirety of The Notebook to my high school girlfriend. I have neither defense nor excuse.
---
Christopher… I mean, dude… I read Nicholas Sparks, but never out loud, man. Gotta keep that garbage to yourself.
---
Christopher Hilliard
Whoa whoa whoa, I didn't read it for me. Maybe YOU should keep that to YOURself.
---
Hey man, my plan to have something in common with her worked. We dated for ten months, and in that time I even kissed her on the cheek once or twice.

I'm a prude. I blame Nicholas Sparks.
---
Christopher Hilliard
I'm pretty sure in the Nicholas Sparks world that makes you a veritable Ares. Good on you, mate. 😉
---
Christopher Hilliard
Oooo totally meant Eros.
---
WAR OF LOVE!
---
Also (and I believe many of y'all are also guilty of this) I definitely did some hanging out on AIM for longer than I should have hoping that my crush would sign on and I could send him an innocuous message to spur a chat session.
---
Matthew Lunger
I once skipped an FSU/UF Football game that I had tickets to so I could spend time with my girlfriend and her family over Thanksgiving. Worst decision ever.
Think you've got us beat? Tell us about it in the comment section below!