One Comment
Ultimate 6er | Green Mountain State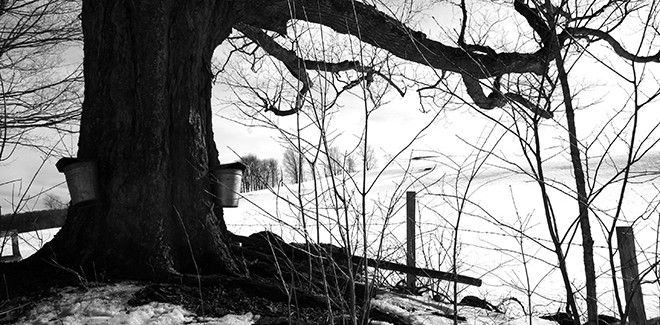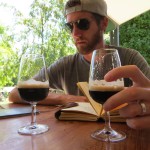 The hidden craft market has been brewing in Vermont for years. This humble state is always in the top craft lists but never seems to get the media hype it deserves. By the sounds of it, that's what they want. Many of these brewers don't distribute outside state lines, let alone outside of their county or town. So unless you travel up through the green mountains yourself, you will need to wait until the next time a fellow craft head drives cross country to share the wealth from this secluded state.
Last week I found myself in the middle of the craft mile in Vermont for an extended weekend. Overwhelmed with this opportunity, I embraced this rare experience. After some homework and multiple country store stops, I've compiled my Vermont Ultimate 6er.
One of the world's highest ranked double IPAs for a couple of years, this unfiltered hop driven beer is a craze in the state. Sold for $3 a can in Vermont, there have been reports of cans selling in Washington DC for $18! All of the locals know when their shop gets deliveries because by the end of the day you can expect to be too late to buy a pack. Also, it seems like every shop has a limit so bring your parents, friends or stranger from the street with you so you can grab extra. Oh and don't pour into a glass! You must drink from the can – or else.
---
Long Trail is a staple of VT. One of the first craft breweries in the state, they celebrated their 25th anniversary this summer. 25 years! That's only 5 years younger than Boston Beer Company. Over the years, Long Trail has been known for their mediocre beers aka 'Red Neck's craft beer' but recently added a couple new flavors to their family. If you haven't tried Long Trail's new beer Limbo you need to give LT another try. This beer is showing its true potential next to the other heavy hoppy hitters in the state.
---
This simple red ale is another staple beer of Vermont, a part of every local's history. If you're a Vermonter this beer is always going to be on your list. Even though this red ale might not match up with other worldwide red ales, it made its way into Vermont's history and they will back this ale up to the end.
---
The new kid on the block, this brewery has made an impact in the market. On only their third batch of their Double IPA Fair Maiden, it was recently rated high enough to get a World Wide rating.
---
This Coffee Oatmeal Stout is made in the hills of the remote town of Greensboro Bend. Not only does Hill Farmstead only produce enough beer that Edward's well on the farm can handle, they don't distribute outside of a couple of close bars. Anything from Hill Farmstead is a must, so if you find yourself viewing this on a tap list, know that you have to order it.
*edited for accuracy
---
Tucked away in Warren, this small artisanal batch brewery makes some fresh high quality dankness. Started as a hobby, this family owned and operated brewery have maximized their capacity at their current location and are not physically able to produce more beer with their space and equipment. Only a few stores receive bottle shipments, so be prepared to wake up early and sleep on the dirt to grab your own bottle.