No Comments
Ultimate 6er | Washington Cider Week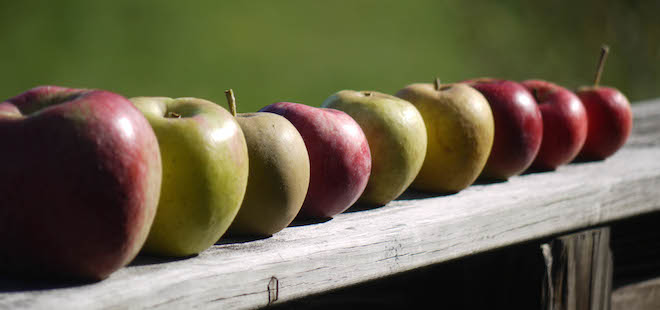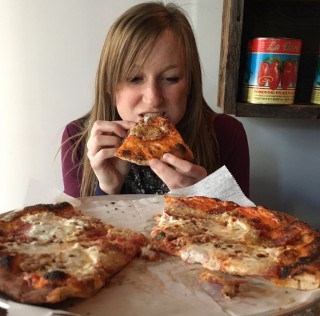 As many of my colleagues have pointed out on this very site, fall has arrived (just check out Josh's feature on NFL opening day or Tristan's editorial on pumpkin beer if you don't believe me). But one fall tradition that hasn't yet been discussed here on PorchDrinking.com is the arrival of cider season. Like the craft beer revolution a decade ago, cideries are gaining popularity at a rapid pace, and cider makers are matching that excitement with evermore creative concoctions. In honor of Washington Cider Week (Sept. 4-14), I set out to find the Ultimate 6er of Washington's burgeoning cider scene and give ciders their moment to shine.
Sixknot Purple Sage:
This rare cider is made with the pomace of grapes and smells like a basket of apples straight out of the orchard. Unlike many ciders, there's a slight booziness in the nose. The murky amber color and a thick, heavy mouthfeel evoke memories of the non-alcoholic cider your mom bought in a carton at the market every Sunday. The finish is short, dry and carbonated, leaving a tingle akin to Sprite or Pop Rocks as you savor this exceptional cider.
Snowdrift Summer Red:
The Snowdrift Summer Red is one of my all-time favorite ciders. At first pour it offers a bubbly, delightful, short-lived head that tickles your nose. The color is a clear, reddish pink accompanied by very little scent. The primary sensation is a satisfying tartness that starts at the top of the mouth and lasts all the way to the back of the throat throughout each sip. Like a Jolly Rancher, the taste is tart and candied, but not too sweet. A crisp, very light mouthfeel complements the full flavor to make this cider an extremely drinkable choice.
This award-winning cider is a super tart delight for any green apple fan, which is not surprising since it's made from a blend that includes the Manchurian Crabapple. These little apples give the cider a jaw-clenching tartness with great sensations throughout the entire sip. The nose contains strong pear and green apple scents and pours almost clear with a faint chartreuse tint. The sharp flavor is followed by an earthy aftertaste that turns bitter near the end and levels out the taste explosion this cider provides.
This fall seasonal blend has a leafy, green, fresh ginger nose and pours clear with a slight yellow tint, like a glass of pinot grigio. Despite the strong ginger presence in the nose, the taste is gentle and refreshing, with a warm hint of its namesake spice. It has a delicate, crisp mouthfeel with a slight tingle and leaves a greenness on the roof of the mouth that rounds out your experience with this easy drinking cider.
Sixknot Organic Great Pumpkin:
At the risk of being cliché, the best way I can describe this cider is to invoke the rhyme "pumpkin and spice and everything nice." It smells like the pumpkin pie that only your grandmother has perfected and its finish is short and gentle, like your grandmother herself. The cider pours a foggy gold and has a heavy mouthfeel that further illuminates the savory pumpkin flavor. However, despite the spiced pumpkin aroma and taste, the finish is surprisingly apple. Like a slightly stale soda, the finish produces no tingle or tartness but still leaves you craving more of this satisfying seasonal beverage.
Eaglemount Raspberry Hopped Cider:
This raspberry cider is infused with seven different hop varieties, which make it a completely new experience for beer lovers and cider aficionados alike. The nose has hints of port, black currant and berries, while notes of the hops are surprisingly absent. The mouthwatering aroma is followed by a Granny Smith green apple taste with traces of raspberry and slight leafiness near the end. The finish is crisp and dry at the back of the throat but leaves a lingering heaviness on the tongue, encouraging you to come back for another sip.
Photo Credit: Rebecca Siegel
Special thanks to Capitol Cider for their local cider expertise