No Comments
12 Beers of Christmas Day 4 | 21st Amendment Fireside Chat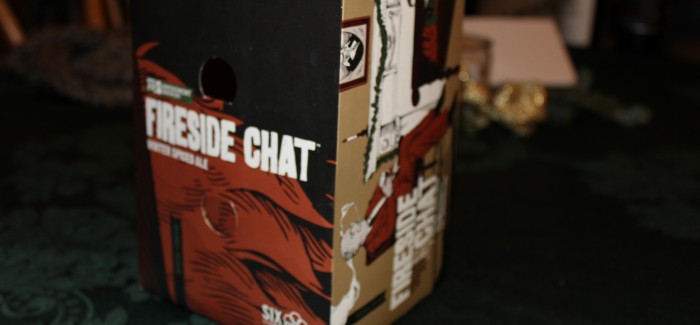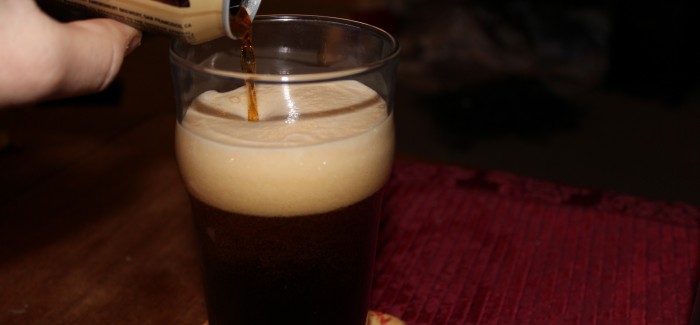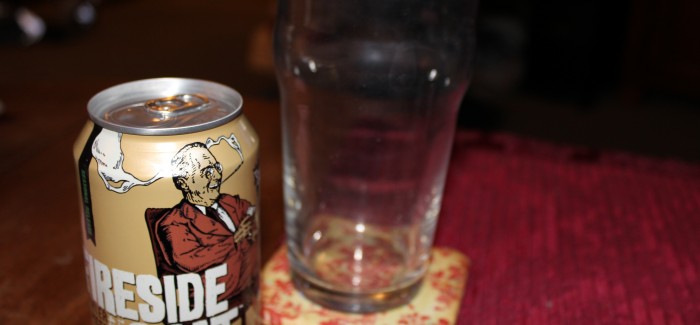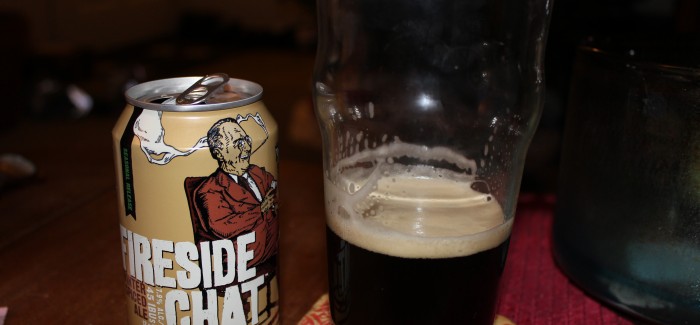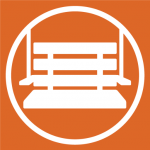 Winter Spiced Ale | 7.9% ABV | 45 IBUs
Ah, winter time. When the weather is perfectly suited for the warming effects of the winter beers that pepper our local craft beer purveyor. Every year I see more new examples of the style, and I couldn't be happier about that.
If you're anything like me, trying out new versions of a style I like is among my favorite drinking experiences. I recently saw a six pack of 21st Amendment's Fireside Chat, the creative, San Francisco-based brewery's take on the winter-spiced favorite.
I popped the top on one of these festive brews and poured the dark brown-amber liquid into my favorite pint glass, producing a the thick layer of head with good staying power.
Taking a big sniff of it, I was met with the typical scents you'd expect in a dark brown ale. Hints of fruit – along the lines of raisins, dates and figs – to go with the strong caramel-ly, roasty maltiness from the dark-roasted grains. Just a touch of spices, not the overpowering spiciness that often comes with the style. There's a fair amount of booziness to go along with it as well due to the 7.9% abv.
The key word for the taste is balance. This has a nice balance of sweetness, maltiness, hoppy bitterness and just enough spice to make you think Christmas/holiday ale. But not in an overpowering way. It's a nice change of pace from some of the sweeter/extra spiced ales that you'll find. It seems a trend the last couple years has been finding alternative ways to make a winter ale that veers away from the traditional "Christmas Ale."
The spice in it is nice. You get a little of the spices you'd expect – hints of clove, allspice, cinnamon, vanilla – along with some dark chocolate that rounds it out nicely. The other noticeable departure from the norm is the piney, hoppy bitterness that helps cleanse your palate and get you ready for the next sip (or gulp). Not overly bitter by any means, but the amount of hops was unexpected given the listed 45 IBUs and lack of hops on the nose. The nice level of bitterness really balances out the other flavors.
As it warms up closer to room temperature toward the end of your glass, the spices and bitterness come out more, which transitions your tastebuds well and has you grabbing for that next can.
All around it's a great change of pace from the expected and I'll be a repeat buyer. This has a high probability of joining my rotation of go-to winter beers. The balanced flavors in this make it highly drinkable and I think I could put down a higher quantity of them than most of the others in the category.