No Comments
BrewLights 2016 | 12 Samples of Christmas Beer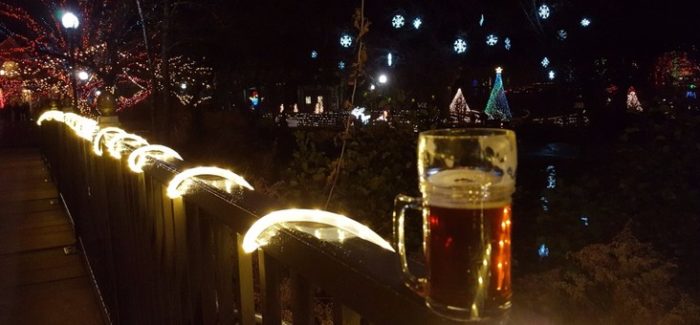 What better way to get acquainted with Holiday beer than a December beer festival offering local, national and imported selections? For instance, BrewLights 2016 — a craft beer festival held amidst Chicago's Lincoln Park Zoo's animal family, adorned by a plethora of holiday lights and accompanied by plenty of holiday tunes. The scene at BrewLights made it tough not to get into the holiday spirit. Throw in a little nip in the air and the smell of Christmas beer, and it's as if Santa himself has arranged the party. As you shop this year, it may be difficult to know what holiday-seasonal beers to purchase, so let's go through the 12 beer samples of Christmas provided at BrewLights 2016.
Why you might want this during the holidays:
The dark malt and dark cocoa shine in this beer. The robust roasted nature on the nose is offset by the delicate sweet finish. Although full-bodied, it is remarkably easy-drinking. Serious fitness exists in this beer, and it's great on a cold, snowy day.
Why you might want this during the holidays:
It's hard to believe a heavy metal band collaboration would lead to a saison, but they did and it's a success. It's not your stereotypical Holiday beer. A little spice exists, but this is all about farm freshness and plenty of dry hops — quite tasty, and a great way to rebel against typical winter brews.
Stiegl Brewery | Goldbrau Lager (ABV: 4.9%)
Why you might want this during the holidays:
Not unlike many brews emanating from Austria by breweries that have been around since Columbus was alive, Goldbrau is a testament to tradition. As such, the beer will appeal to a wide beer-drinking audience. Goldbrau Lager offers biscuit-maltiness, grainy sweetness, grassy hoppiness and a nice hit of carbonation. It's a good, solid, no-nonsense, versatile beer that's great with a Holiday roast.
Why you might want this during the holidays:
Temperance has a knack for making beer that makes one utter, "ooh, nice." The hoppy notes and malt play harmoniously with each sip, nose to finish. The balance is impeccable, never overpowering one's palate. It's a little naughty, and it's a little nice.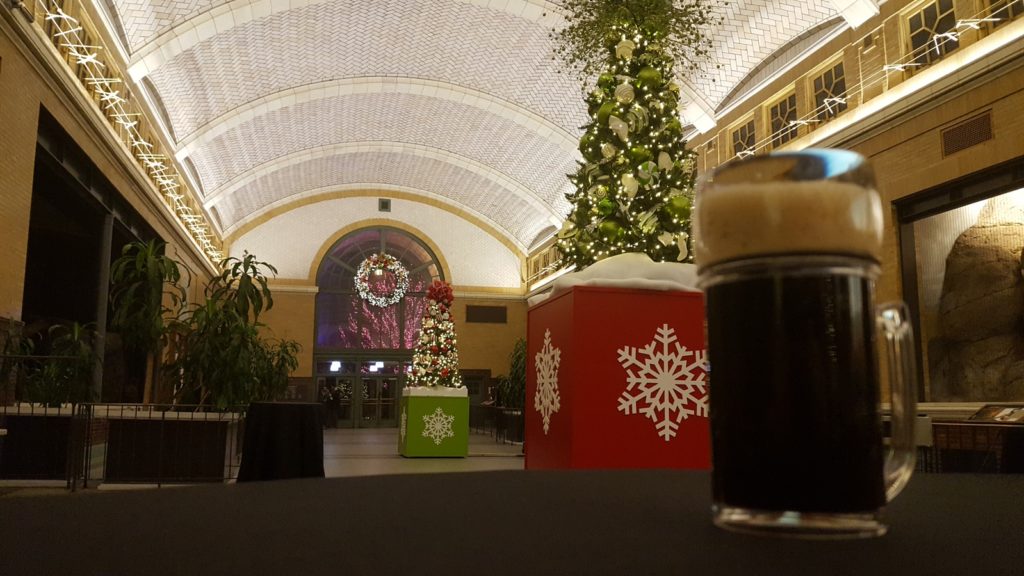 Why you might want this during the holidays:
The name itself lends itself to the idea of Holiday indulgence. For malt lovers, this is a Christmas wish come true – a true malt bomb. The bock's red color topped with a foamy white head is not only fun, it speaks to its creamy nature. However, the elves include a little surprise in this bock beer — a kiss of hoppiness.
Why you might want this during the holidays:
Anchor is one of the first modern-era craft brewers, and they've been making Christmas Ale since Gerald Ford was in office. But, the recipe changes each year (as does the label). The 2016 version brings one to right to the fireplace with its woodiness, and bountiful notes of toasted caramel, chocolate and nuts. It's the quintessential American-crafted Christmas ale. For more, see Anchor's video about this brew here:
Breckenridge Brewery | Christmas Ale – Strong Ale (ABV: 7.8%)
Why you might want this during the holidays:
Breckenridge Brewery is another brewery that's been churning out brews for quite a long time, but unlike Anchor, Breckenridge Christmas Ale has remained the same since the early 1990s. Enjoy this spiced "winter warmer" style beer and its sweet caramel-chocolate nature, along with a slightly thicker body/feel than typical Christmas ales — a nice touch. And if you really like this version, purchase a Breckenridge Brewery Christmas Ale mini-keg!
Begyle Brewing Co | Flannel Pajamas Oatmeal Stout (ABV: 5.2%)
Why you might want this during the holidays:
What's more traditional then heading down to the tree on Christmas morning in one's flannel PJs? Begyle is happy to comfort you with this recognizable oatmeal stout. It's nothing overtly out of the box, but it's a superbly well-crafted oatmeal stout – robust flavors that refrain from being too heavy and a perfect compliment to almost any Holiday meal.
Why you might want this during the holidays:
For those that want something with a nice kick, this is it. The booziness hits immediately, but it's delicious. Throw in some roasted toffee and dark fruit notes and one is left with this well-composed old ale that's a little boozy, a little sweet, a little toasty and full of flavor. If Jack Frost is nipping at your nose, take a sip of this — it will warm you down to your bones.
Why you might want this during the holidays:
Obviously, the name alludes to its ability to serve as an after-meal treat. The notes of strawberry are truly unique. This may not be the beer for everyone, but it owns a faithful following – a sweet beer lover's dream. Saugatuck is a terrific brewery and many rush to buy this each year. Come for the stout, stay for the strawberry, vanilla and chocolate.
https://www.instagram.com/p/BNdSfyEBOaP/?tagged=neapolitanmilkstout&hl=en
Why you might want this during the holidays:
Simply put, it's a delicious milk stout. Rather than reinvent the wheel, Noon Whistle delivers a recognizable milk stout that's composed so well you'll want to have more than one. Bernie is creamy, roasty and a little sweet. The dry finish and lighter body of this stout makes it dangerously easy to consume in rapid fashion. Hey, it's the holidays — go for it (but responsibly, of course).
Brouwerij Huyghe | Delirium Noel – Belgian Dark Strong Ale (ABV: 10.5%)
Why you might want this during the holidays:
It's a rich, flavorful brew that presents some Christmas spice, including gingerbread and a hint of cinnamon, but also provides flavors that remind one of apple cider and a little brandy. Delirium Noel is a good beer for sipping after easing into a chair near a fire on Christmas Eve.
---