No Comments
12 Beers of Christmas Day 8 | Revolution Brewing Fistmas Ale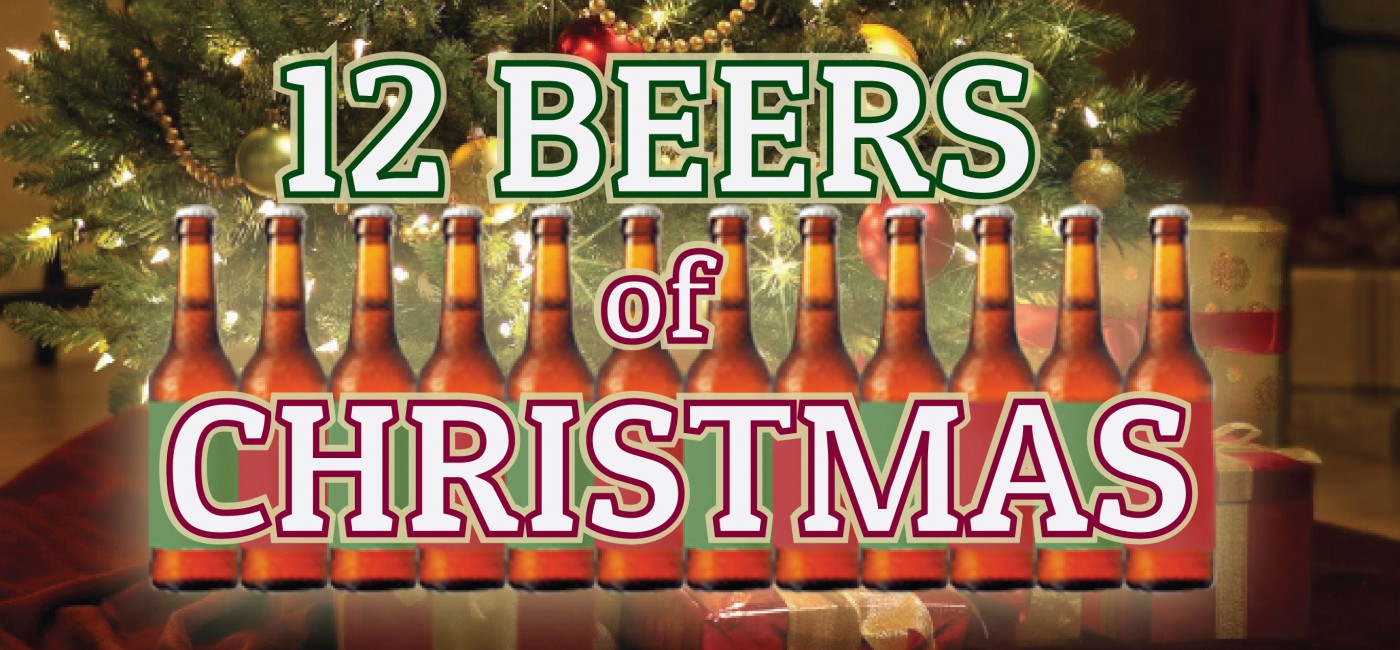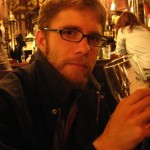 Like many others on this site, I love ginger. Love it, love it, love it. Obviously then, gingerbread cookies are my favorite of all the Christmas-cookie options. Adding insult to injury, or the opposite in my case, there are now quite a few beers out there I can coin as liquid gingerbread. Or something very deliciously close to that. We already have a beer for this year's 12 Beers of Christmas that is perfect for gingerbread lovers, a stout that is fuller than the typical one you would place in the "Christmas Ale" section at the store. Therefore, let's have another example of ginger doing the right things: Revolution Brewing Fistmas Ale. Yes, our waltz with gingerbread can be sated once more!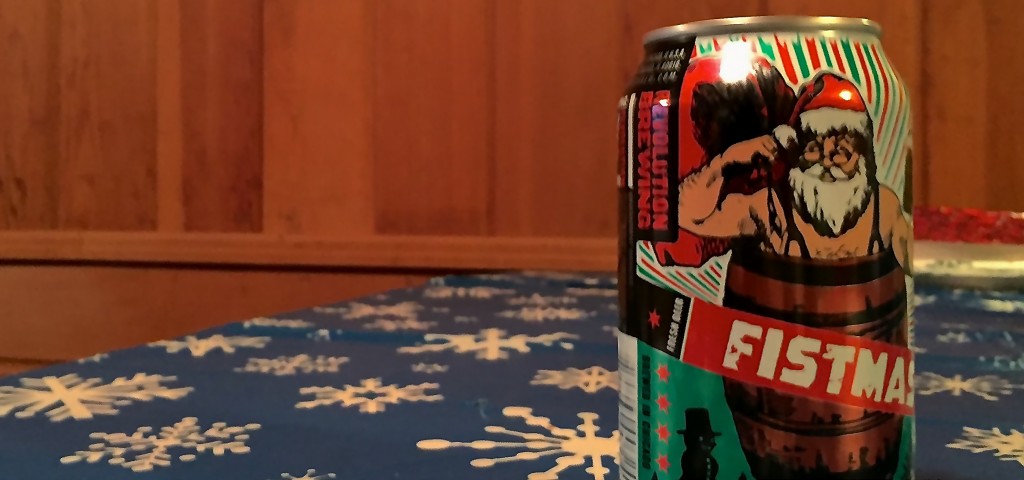 Like all other beers from this Chicago brewery, Fistmas arrives in a can. Jolly ol' St. Nick is on the front; this time, he's wearing nothin' but a barrel and holding a mug of ale in one fist like a dumbbell, a backbreaking sack of presents in the other. It reminds me of Fat Head's, sans sack and beard.
I'm thirsty, so let's not delay further! Out the ale pours. It's a festive reddish hue that will work with most Christmas decorations. The aromas here are thick with ginger, of course, and there's a malty sweetness in the background. High points so far. Take a sip and you can find the ginger easily. It is no surprise that this seasonal is steeped with ginger root and orange peel. You can taste both nicely. It's not all strong, though; there's still sweetness in the shadows, a little caramel to make sure your teeth are getting the same unhealthy sugar coat as you would when nibbling mom's Christmas cookies. The IBU is quite low at 31, and the beer's strength does not sucker-punch you, pun intended, with it's ABV at 6.1%.
Even if you are not the hugest gingerbread fan, give it a shot. It's an approachable holiday seasonal that may find a warm spot in your heart, if not in your fist as you gallivant around to the final few parties you have yet to attend.