No Comments
PorchDrinking's Weekly Denver Beer Beat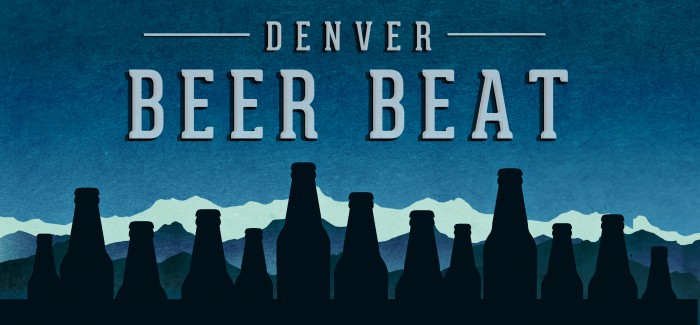 The weekly PorchDrinking Denver Beer Beat sheds light on news of openings, special tappings, firkins and one-off batches, bottle releases, dinners, pairings, anniversaries, tap takeovers etc. each and every week.
Are you native to the city and looking for events to tide you over for the week? Or are you new to the city and just looking for the best place to find tasty suds and get uncled? Visiting and looking for events to hit while you are in town? Check out this week's Denver Beer Beat and return each week to find out where all things #craftbeer are happening in the Denver Metro Area.
A little bit of Colorado knowledge: I was combing the 'nets when I came across a post on all of the state mottos and their ranks. Colorado was like number 18. Anyway, the Colorado state motto is: "Nil sine numine" (Nothing without the Deity). This sounds vaguely like a big, juicy and dank IPA. Is this a big, juicy and dank IPA? We suspect "deity" is slang for something big and juicy and dank.
Speaking of big and juicy and dank, here is the Denver Beer Beat for the week!
Wednesday, April 1st
Community Chairholder Program (CCP) Starts Taking Applicants @ Call to Arms Brewing (Berkeley)
Time: Today! Right now! Do it!
4526 Tennyson St, Denver, CO, 80212
For all of you interested in sponsoring a piece of Call To Arms Brewing's taproom furniture through the Community Chairholder Program (CCP), please click on this link to check out the selection and what you'll receive in return for your sponsorship. Call to Arms Brewing is a brewery opening up in the Berkeley neighborhood that will focus on blending the cultures of the northeast with those of Colorado in a way that focuses strongly on a love of local, traditional food and drink to create a timeless, moody, neighborhood-friendly brewery focusing on craft beers, artisan provisions, and community awareness. The CTA crew offers many thanks to everyone who's reached out with inquiries thus far; and thanks everyone in advance to all future CCP sponsors as well!
Record-setting Funkwerks Tap Takeover @ The Mayor of Old Town (Fort Collins)
Time: Starting April 1st (no, this is not April Fools)
632 S Mason St, Fort Collins, CO 80524
Record-setting Funkwerks tap takeover at The Mayor of Old Town starting Wednesday April 1st! You should start getting pretty excited about the line-up.
Tropic King Aged in Peach Whiskey barrels, Dahlia, Blanka, Saison Noir, Saison, Tropic King, Deceit, White, Pale Ryder, Barrel Aged Deceit, Crimson, Belgian Stout, Belgian Stout-Nitro, Quad, Bourbon Barrel Aged Quad and Raspberry Provincial.
Barrel-Aged Grizzly Peak Session Porter with Cocoa @ Jagged Mountain Craft Brewery (Five Points/CBD)
Time: 2:00pm – 10:00pm
1139 20th St, Denver, CO 80202
Today, Jagged Mountain will be releasing the barrel-aged version of the Grizzly Peak Session Porter with cocoa. Yesterday they tapped their blackberry saison. We can't think of two better reasons to get over to Jagged Mountain! #doitnow #beerpressure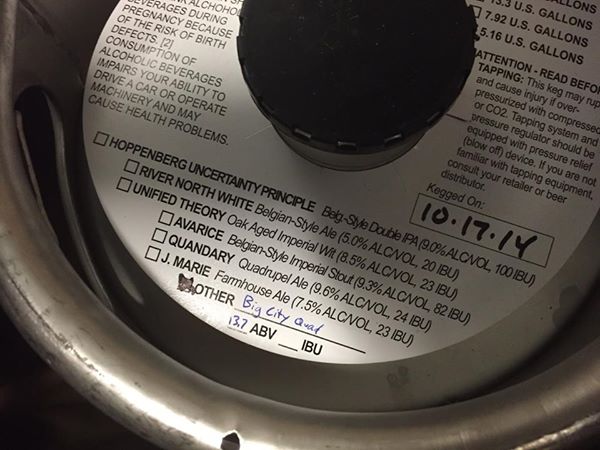 Wayward Wednesday at River North Brewery (LoDo/Ballpark)
Time: 3 p.m. – 9 p.m.
2401 Blake St. #1, Denver, CO 80205
Wayward Wednesday, anyone? Big City Quad taps Wednesday @ 3pm!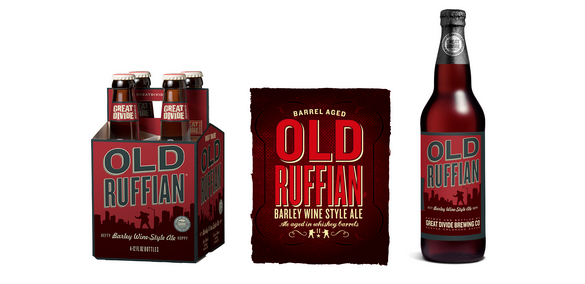 Brewery-Cellared 2012 Old Ruffian Release @ Great Divide Brewing Co. (Five Points/Ballpark)
Time: 4:00pm
2201 Arapahoe St, Denver, CO 80205
On April 1st, Great Divide Brewing Co will release 2012 brewery-cellared Old Ruffian in a one-time only case sale. This is no joke. Starting at 4pm, you can buy a ticket from the Tap Room for your case; then head over to the tank farm to retrieve your glorious prize. We have a very limited supply, may the first 70 people win! *$60/case, limit 2 cases per person*
They have this year's Old Ruffian out now, and this year's Barrel Aged Old Ruffian is packaged and about to ship, so it's a unique opportunity to sample and compare different variations.
Artist Sando of the Week Announcement & $2 Craft Can Night @ Hops & Pie (Berkeley)
Time: 5:00pm – Close
3920 Tennyson St, Denver, CO 80212
This Weeks Artisan Sando is: Crispy Pancetta, Prosciutto, Roasted Pears, Honey, Walnut Blue Cheese Dressing, and Baby Arugula on a Griddled House Hoagie roll!!!!! Pair a $2 Craft Can Night with this sandwich from 5 p.m. to close.
Habanero Honey Firkin Release @ High Hops Brewery (Windsor)
Time: 5:00pm
6461 State Highway 392, Windsor, Colorado 80550
The popular Habanero Honey Red Ale is coming back this Wednesday – Only 5 gallons will be released, so get in around 5 before it's all gone!!
Then on Thursday April 2nd, swing in to High Hops for their 1890 Red: Tapping party. $1.25 off pints of 1890 Red for this day only! The Town of Windsor's 125th anniversary is upon us – The town was incorporated in 1890, so High Hops brewed up a special red ale called the 1890 Red to commemorate the event! Ask for it in your favorite Windsor restaurants – it will be around all summer!

Bottle Release: Petite Sour Raspberry @ Crooked Stave Artisan Beer Company (RiNo Arts District/Five Points)
Time: 6:00pm
3350 Brighton Blvd, Denver, Colorado 80216
On Wednesday, April 1st at 6PM, Crooked Stave is releasing Petite Sour Raspberry!
**Bottles $8 each, 12 Bottle Limit.**
Thursday, April 2nd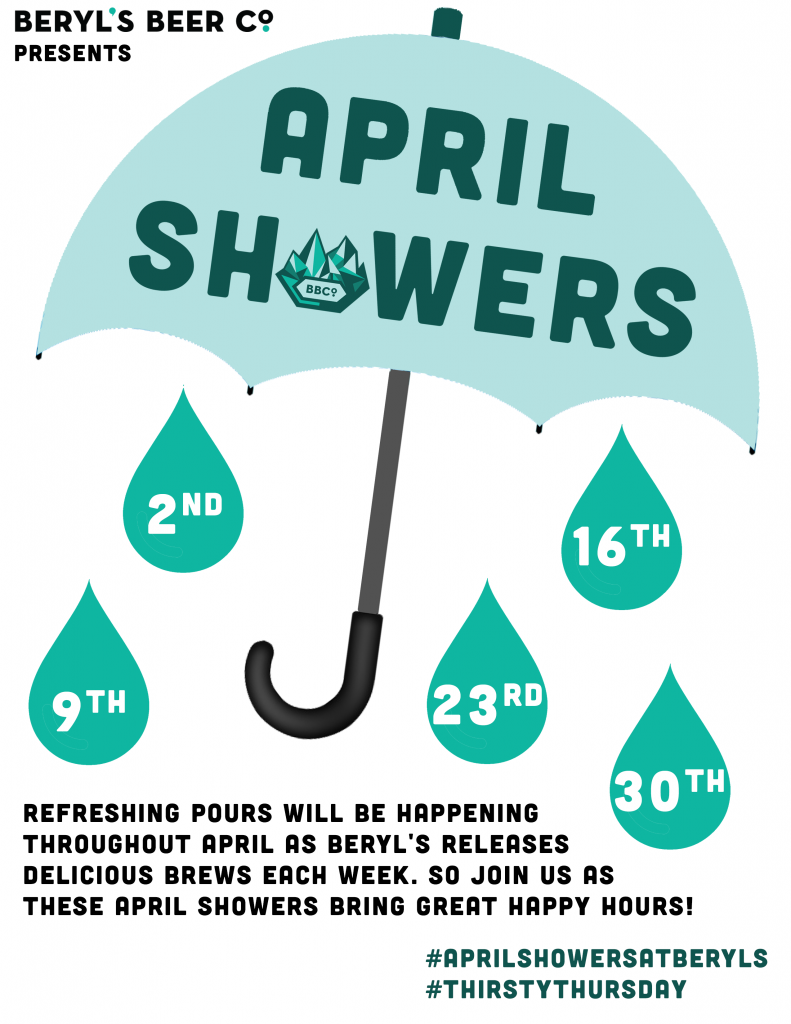 April Showers At Beryl's: 1st Week Tapping! @ Beryl's Beer Co. (RiNo Arts District/Five Points)
Time: noonskies
3120-C Blake St, Denver, Colorado 80205
Refreshing pours will be happening throughout April as Beryl's releases delicious brews each week. On Thursday, Beryl's will be tapping their first brew of the month! Stay tuned to find out which beer that is! #AprilShowersAtBeryls #ThirstyThursday
Weekly specials on new releases! Follow Beryl's Beer Co. on Facebook and Instagram for more information!

Denver Three-Eyed Raven Launch Party @ Cheeky Monk – Colfax (Capitol Hill)
Time: 6pm to Close
534 E Colfax Ave, Denver, Colorado 80203
Game of Thrones fans and beer lovers, rejoice! Our friends over at Elite Brands is helping host a Denver launch event at The Cheeky Monk Belgian Beer Cafe for Brewery Ommegang and HBO's new Three-Eyed Raven, a dark saison ale inspired by the hit HBO drama and the mysterious old man fused to the roots of a weirwood tree beyond the wall. This exclusive event offers guests the chance to try Three-Eyed Raven Dark Saison Ale before its national retail release on April 6. Must be 21+ to attend.
Don your best Westros-inspired attire for a costume contest with Game of Thrones-themed prizes. Test your knowledge during the trivia challenge and be dazzled by fire dancers while you sip delicious Ommegang beers. Help celebrate the most anticipated season premiere of 2015, the return of Game of Thrones on April 12 at 9pm.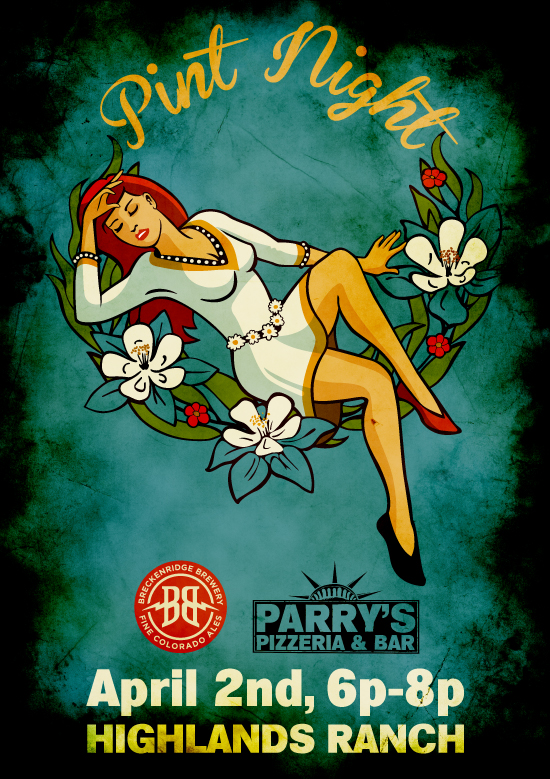 Pint Night: Breckenridge Brewery @ Parry's Pizza – HR – (Highlands Ranch)
Time: 6:00pm – 8:00pm
9567 S University Blvd, Highlands Ranch, CO 80126
Get down to Parry's Pizza (Highlands Ranch location) and getcha some glass from Breckenridge Brewery! Samples will be poured, sipped upon and talked about. Parry's Pizza (HR) will have brewery reps on hand to speak with guests about their craft and handing out pint glasses for those of you who purchase one of their beers. #AleYeah
Friday, April 3rd (That First Friday Steez, Tho)
Firkin Friday – Golden Mango Chili Ale @ Berthoud Brewing (Berthoud)
Time: 2:00pm – 10:00pm
450 8th Street   Berthoud, CO 80513
Firkin Friday up north!!  Berthoud Brewing is tapping their Golden Mango Chili firkin at 5:00pm! What better way to spend a Friday evening!
Peeps Beer – Hoppy Peeps ESB @ Barrels & Bottles Brewery (Golden)
Time: Peep this beer all weekend . . . Starting on Friday!
600 12th Street Golden, Colorado 80401
Barrels & Bottles Brewery brewed a really cool beer called Hoppy Peeps, made with Peeps, of course. It's their 2nd year brewing this delicious beer. Their brewer put together a cool video….thought we'd share it with you. This is medium bodied, well balanced English Bitter with 90 marshmallow peeps added during boil. **WARNING** Peeps were harmed during the making of this film. A LOT OF THEM!
Beer is being released Friday, April 3 and will be served with a side car peep all weekend.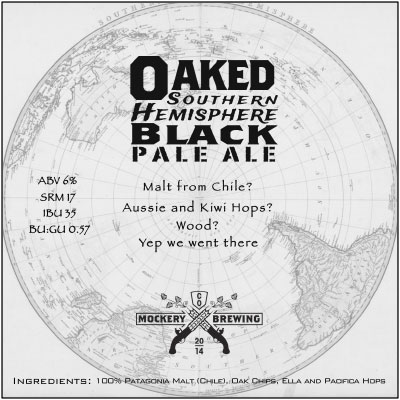 First Friday Celebration: Oaked Southern Hemi Black Pale Ale Tapping @ Mockery Brewing (RiNo Arts District)
Time: 3:00pm – 9:00pm
3501 Delgany Street, Denver, CO 80216
Join Mockery Brewing's First Friday celebration to welcome back the Oaked Southern Hemisphere Black Pale Ale with Holden Young performing live. Barbed Wire Beef will be out front providing tasty eats on the street.


4 Noses Brewing Co Tasting  @ Small Batch Liquors (Berkeley)
Time: 4:00pm – 7:00pm
4340 Tennyson St, Denver, CO 80212
4 Noses Brewing Company will be at Small Batch Liquors tasting through their line for First Friday, and don't forget to read up on my recent review of a couple of the offerings that they will be sampling!
Saturday, April 4th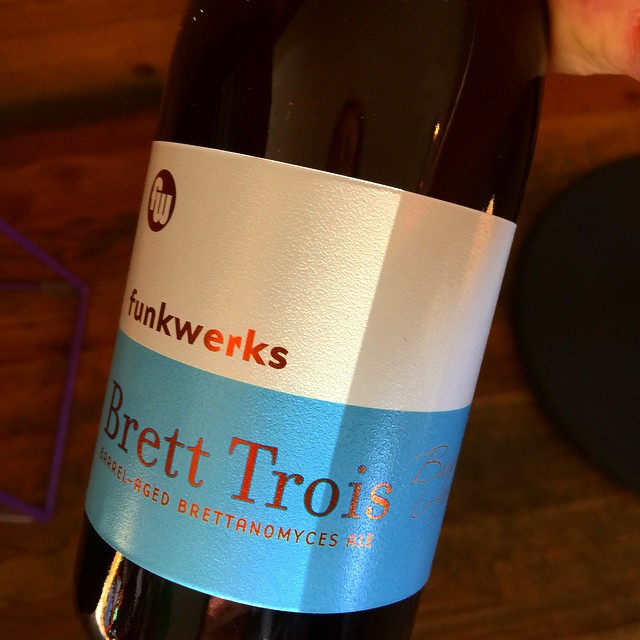 Brett Trois Release @ Funkwerks (Fort Collins)
Time: All Day!
1900 E Lincoln Ave, Fort Collins, CO 80524
You've been so patient ever since Funkwerks posted the video of them corking and caging this release that they want you to know it's just about "that" time. This Saturday, FW will be releasing Barrel-Aged Brett Trois!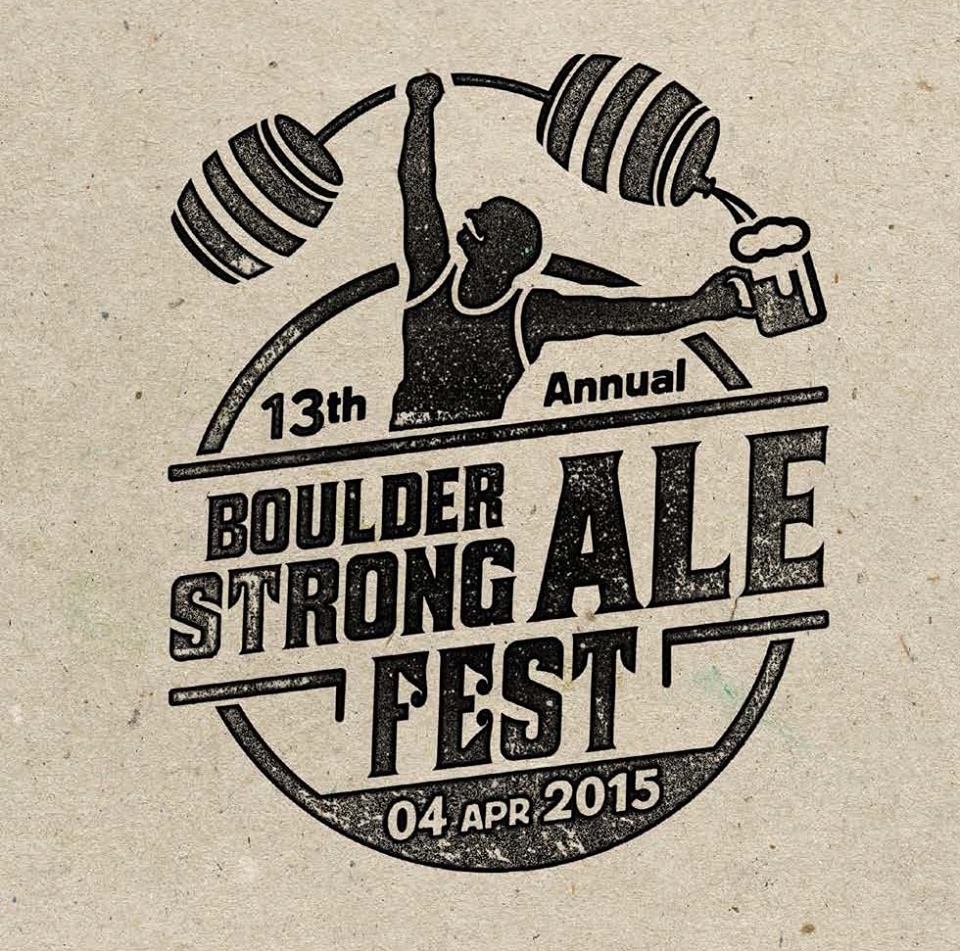 13th Annual Boulder Strong Ale Fest 2015 @ Avery Brewing Co (Boulder)
Time: 12:00pm – 5:00pm
4910 Nautilus Ct, Boulder, CO 80301
Boulder Strong Ale Fest features epic brews from craft breweries around the country, bringing the beers of brawn and this king of categories to one holding pen for your pleasure! And this year it's being held at Avery Brewing Company's new location! To make it into this fest, a beer must be 8% ABV or higher and represent something very special from the heart and soul of its creator. Tickets go on sale soon. Ticket gets you 16 pours and a commemorative glass.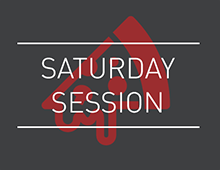 Saturday Session @ Hops & Pie (Berkeley)
Time: Noon-5 p.m.
3920 Tennyson St Denver, CO 80212
E'ery Saturday, you get two slices of the day + three drafts = $16 per person, no exceptions please, from Noon-5 p.m.
Breakfast of Champions – Beer and Donuts @ Verboten Brewing (Longmont)
Time: 12:00pm
1550 Taurus Ct, Loveland, Colorado 80537
Join Verboten Brewing at their brewery April 4th for donuts and beer! The Donut Lodge will be setting up at noon and slinging donuts till they run out! Look for special discounts with your donut purchase! Beer and donut pairing suggestions to come!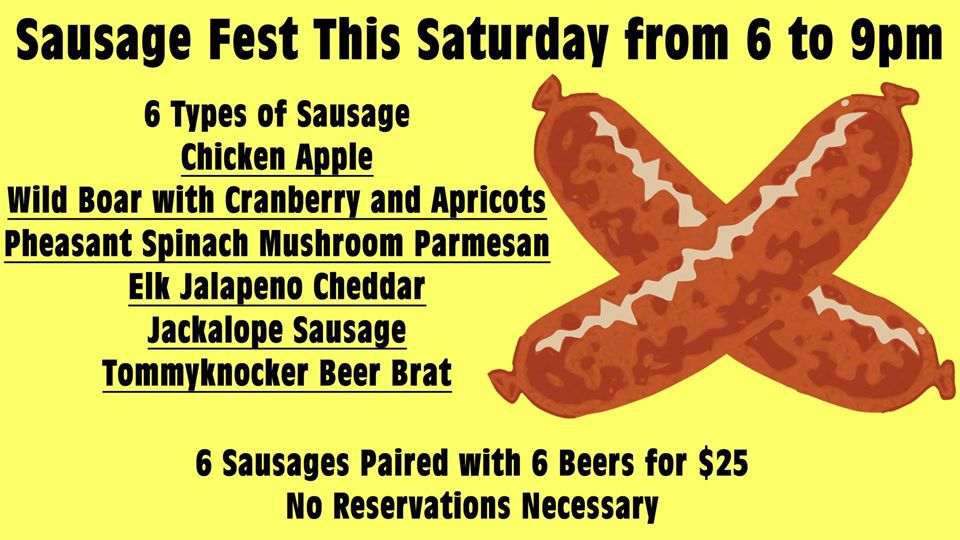 Sausage Fest This Saturday @ High Plains Tap House (Littleton)
Time: 6:00pm – 9:00pm
8176 S Wadsworth Blvd Littleton, CO 80128
Six sausages paired with six beers for $25!
23rd Annual Microbreweries for the Environment @ Boulder Theater (Boulder)
Time: 7pm doors – until 11pm. VIP entry 6pm.
2032 14th St, Boulder, CO 80302
Music and craft beer all for a great cause. This year's beneficiaries include Colorado Prairie Initiative River Restoration, Adventures for Tomorrow, Americas for Conservation + The Arts. Tiyospaye Winyan Maka, and CU Environmental Center. Breweries participating: West Flanders Brewing Co, Left Hand Brewing Company, Upslope Brewing Company, Ska Brewing Co, Twisted Pine Brewing Company, Boulder Beer Company, Odell Brewing Company, Oskar Blues Brewery, Shine Brewing Co., FATE Brewing Company, Avery Brewing Co., and Sanitas Brewing Co. Musical groups this year: THE HEARD & ATOMGA. VIP package includes exclusive access to a pre-event reception with the brewery partners. Get to taste select, boutique offerings only available to VIP guests, and learn about local craft breweries from the brewers themselves. Package also includes a MBE t-shirt, pint glass, and other craft brew swag! Availability is very limited and this event generally sells out before the day of. 21+ only event.
Sunday, April 5th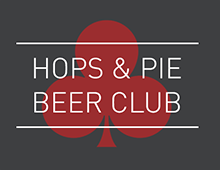 Hops & Pie Beer Club @ Hops & Pie (Berkeley)
Time: 1:00pm – 9:00pm
3920 Tennyson St. Denver, CO 80212
What is Hops & Pie beer club you might ask? For a yearly $60 bucks, you get anytime happy hour; which equates to $1 off our craft drafts, slices of the day & 10" pies, whenever you come in. Every Sunday we open an hour early just for you! And you get your 3rd draft free!!! On the 2nd Sunday of each month, we treat you to 50 cent select drafts.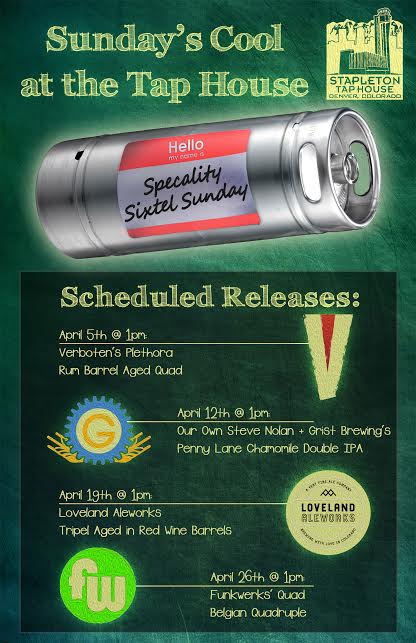 Specialty Sixtel Sunday Tapping: Veboten's Rum BA Quad @ Stapleton Tap House (Stapleton)
Time: 1:00pm
8286 Northfield Blvd #1525, Denver, CO 80238
Sunday is cool at the 'Tap House. Specialty sixtels (1/6 of a keg, or five gallons) get tapped every Sunday starting at 1pm. This month, Stapleton Tap House showcases some great tappings. This Sunday, STH pops the top on Verboten Brewing's Plethora Rum Barrel Aged Quad.
OG Homebrew Seminar Series: Intro to Homebrewing @ Station 26 (North East Park Hill)
Time: 4:00pm
7045 E 38th Ave, Denver, Colorado 80207
The OG Homebrewers is a homebrew club formed in the taproom at Station 26. Station 26 will be hosting meetings on the First Sunday of each month. The first meeting was on March 1st at 4:00 PM and they had a great turn out. They are hoping for even more homebrewers to come talk shop this month. Come meet the OGs and learn some homebrewing fundamentals. Chug Life!
Monday, April 6th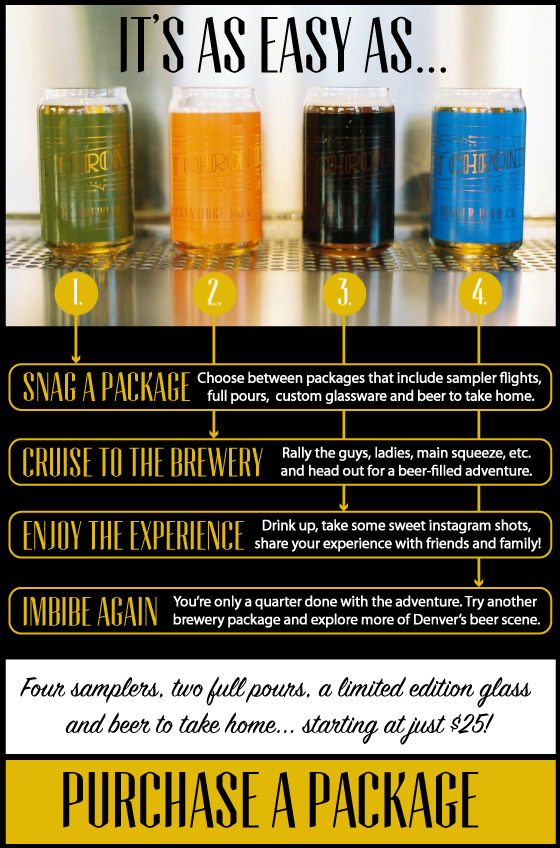 Craft Chronicles Is Perfect For Spring Exploring @ OMF, DBC, Breck, and Epic
Time: Redeem your package any time between now and 5/31/15.
OMF – 2810 Larimer St, Denver, CO 80205
DBC – 1695 Platte St, Denver, CO 80202
Breck – 471 Kalamath St Denver, CO 80204
Epic – 3001 Walnut St, Denver, CO 80205
Craft Chronicles is a super unique way to explore some of Denver's most talked about breweries – Our Mutual Friend, Denver Beer Co, Breckenridge, and Epic Brewing. Put on by your favorite festival collective at Imbibe comes a new way of experiencing local beer. Choose between packages that include beer sampler flights, full pours, limited edition glassware and beer to take home. Experience a slew of limited release seasonal beer at the brewery of your choosing! Imbibe also encourages you to hang for a bit and learn more about the craft behind the beer. This isn't an event, but a package you can use anytime with anyone. Grab a friend or two and come imbibe!
Tuesday, April 7th
FREE BEER with a Growler Fill @ Odyssey Beerwerks (East Arvada)
Time: 3 p.m. – 9 p.m.
5535 W 56th Ave #107, Arvada, CO 80002
Get a FREE BEER from Odyssey Beerwerks when you buy a growler fill. Offer good all day on Tuesdays. Also enjoy Happy Hour 3pm to 5pm.
Keep the Glass Night! @ Our Mutual Friend (Five Points)
Time: 4:00pm
2810 Larimer St, Denver, CO 80205
Keep the Glass night! Every Tuesday for $10 you get an artist series glass (10oz) and three fills (under 8% abv). Every month (or while supplies last), Our Mutual Friend will feature a new artist. Support local art and local suds!
Tuesday Night 23 @ Hops & Pie (Berkeley)
Time: 5 p.m. – Close
3920 Tennyson St. Denver, CO 80212
Swing in every Tuesday night for the 'Tuesday Night 23.' You get two drafts and a two topping 18″pie for $23 bucks. Fuck yeah.
Double Stamp Tuesday @ Funkwerks (Ft. Collins)
Time: All day long every Tuesday
1900 E Lincoln Ave, Fort Collins, CO 80524
Today is Double Stamp Tuesday! And their cooler is full of yummy beer. Plus Saison 4-packs! You can receive a stamp (or two on Tuesdays) for a 4-pack, but you can only redeem a full stamp card for a 750ml bottle.
Tap-It! Tuesdays @ Crooked Stave Artisan Beer Project
Time: 6:00pm
3350 Brighton Blvd, Denver, Colorado 80216
Each Tuesday, Crooked Stave will tap a specialty keg in their taproom. Look for whacky fruit combos, dry-hopping or special barrels with these gems.
Tapas & Tasters Tour: A Fundraiser with Flavor for The Rett Clinic @ Old Town Fort Collins (Fort Collins)
Time: 6:00pm – 9:00pm
Old Town Fort Collins, CO
Three specialty craft companies in Old Town Fort Collins have partnered together for a fundraiser to support The Rett Clinic in Children's Hospital.
Join Pateros Creek Brewery, Blue Skies Winery, CopperMuse Distillery on Tuesday, April 7th at 6pm in Old Town Fort Collins for a fantastic foodie experience! Blue Skies Winery, CopperMuse Distillery and Pateros Creek Brewing Co. have partnered together to host a tasting tour "progressive". Guests of the tour will start at one of the 3 stops, and then hop from each tasty stop to another. At each stop guests will be presented with delectable pairings of tapas from the infamous 'Chef Cam' along with choice beers, wines, or spirits from each host.
Tickets are only $60 per person, and proceeds go directly to The Rett Clinic to support their amazing work. Tickets can be purchased on the event website:  http://www.BlueSkiesForRett.com
The Rett Clinic serves families affected by Rett Syndrome. Rett Syndrome (RTT) is a debilitating neurological disorder diagnosed almost exclusively in females. RTT has been thought to affect 1 in 10,000 females. It is now believed, however, that the prevalence rate of RTT may be much higher.
Rett leaves its victims profoundly disabled and completely dependent on others for every basic need that requires 24 hour a day care.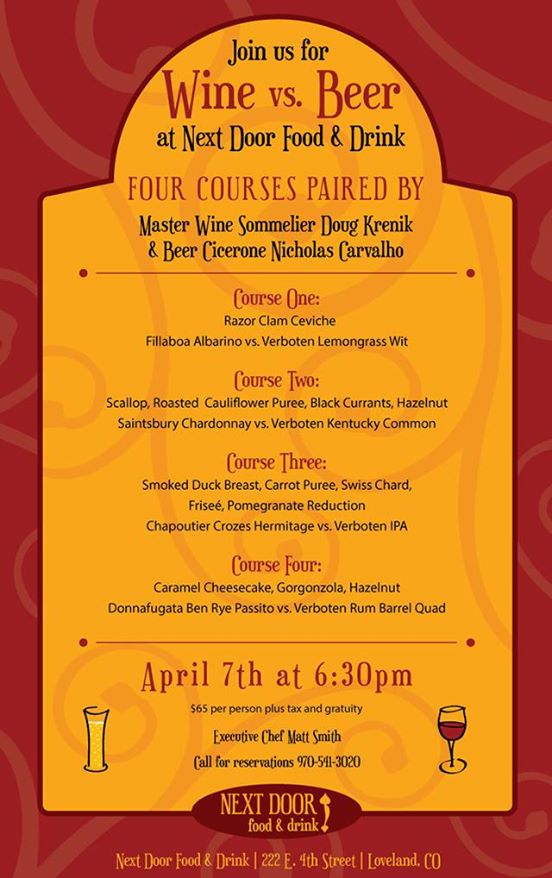 Beer Vs. Wine Pairing Dinner @ Next Door Food & Drink (Loveland)
Time: 6:30pm
222 E 4th St, Loveland, Colorado 80537
Four courses paired by Master Wine Sommelier Doug Krenik, Executive Chef Matt Smith, Beer Cicerone Nicholas Carvalho
Each course will be voted on by you
Course One:
Razor Clam Ceviche
Fillaboa Albarino vs. Verboten Lemongrass Wit
Course Two:
Scallop, Roasted Cauliflower Puree, Black Currants, Hazelnut
Saintsbury Chardonnay vs. Verboten Kentucky Common
Course Three:
Smoked Duck Breast, Carrot Puree, Swiss Chard,
Friseé, Pomegranate Reduction
Chapoutier Crozes Hermitage vs. Verboten IPA
Course Four:
Caramel Cheesecake, Gorgonzola, Hazelnut
Donnafugata Ben Rye Passito vs. Verboten Rum Barrel Quad
$65 per person plus tax and gratuity
Crafty Ladies Beer Club: April Tasting with Renegade Brewing @ Highland Tap and Burger (Highlands)
Time: 6:30pm – 8:30pm
2219 W. 32nd Avenue, Denver, CO 80211
Please join Craft Ladies Beer Club for a tasting of Renegade's finest!  Must be 21 years of age or older to attend. This is the April tasting. Please be courteous and remember this is a ladies only group. Tickets available here.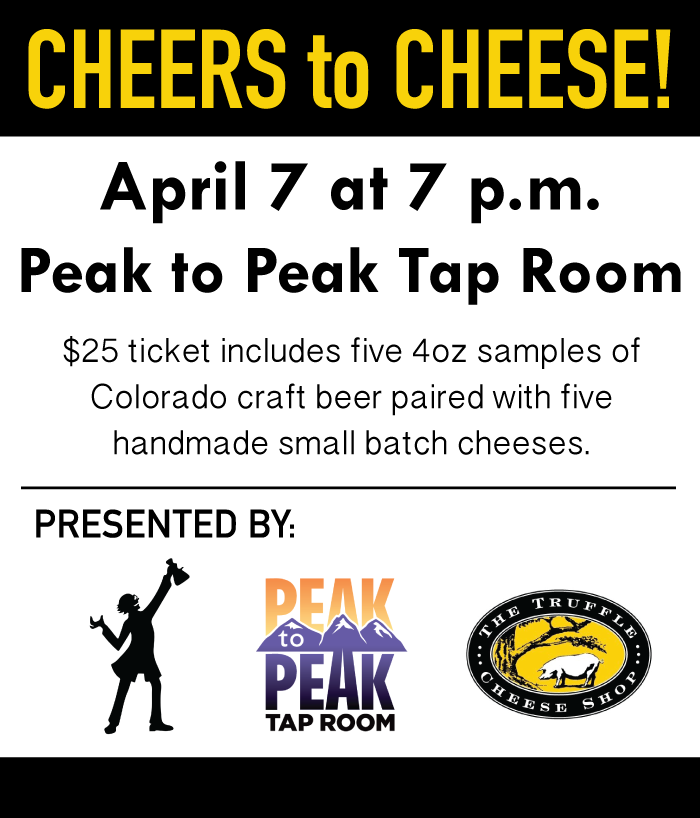 Cheers to Cheese! @ Peak to Peak Tap Room (Aurora)
Time: 7:00 PM – 8:30 PM MDT
16701 E Iliff Ave, Aurora, CO 80013
Local Cheese and Local Craft Beer Pairing! Five samples of Colorado craft beer PAIRED with five handmade small batch cheeses. Brought to you by the Fermentologists and the Truffle Cheese Shop. They will hold a raffle at the end of the night for some prizes that were donated by Peak to Peak and the Fermentologists.
CRAFT DINNER: Major League With Victory Brewing @ Alamo Drafthouse (Littleton)
Time: 7:30pm
7301 S Santa Fe Dr, Littleton, CO 80120
Alamo Drafthouse is so excited to join up with our friends at the Victory Brewing Co. to bring you this MAJOR LEAGUE CRAFT DINNER! Just in time for the start of baseball season.
If you have food allergies or dietary restrictions please email [email protected] so our chef can accommodate your needs.
The new owner of the Cleveland Indians puts together a purposely horrible team so they'll lose and she can move the team. But when the plot is uncovered, they start winning just to spite her.
Menu
Ultimate Stadium Dog and Nachos- all beef hot dog topped with sauerkraut, chopped onions,
pickle relish and beer mustard served with tortilla chips topped with green chili queso and jalapenos.
Paired With
Prima Pils
Summer Love Golden Ale
Dirt Wolf Double IPA
Fermenting Future Events That Are Tapping Soon As All Get Out …
April 8th – April Beer Dinner w/ Firestone Walker & Stone Brewery @ Argyll Whiskey Beer (North Capitol Hill)
April 8th – Commuter / Road bike Maintenance Clinic w/Turin @ Lowdown Brewery + Kitchen (Capitol Hill)
April 8th – Beer Dinner with Funkwerks @ Moot House (Fort Collins)
April 9th – Ratio Beerworks presents: Mostly Harmless Live w/ BLACK DOTS, Timmi Lasley & Jake Fairly! @ Mutiny Information Café (Baker)
April 10th – 2nd Annual MLB Opening Day Pig Roast & Epic Cans All Weekend @ Lucky Pie (LoDo/Union Station)
April 11th – Trinity Brewing 2015 Saison Fest @ Trinity Brewing (Colorado Springs)
April 11th – "Did You Miss Out On . . . Collaboration Fest?" Fest @ Stapleton Tap House (Stapleton)
April 11th – Antidote IPA Release Party w/Chad Price & Chris Fogal @ Ratio Beerworks (RiNo Arts District/Five Points
April 11th – Breckenridge Spring Beer Festival @ Downtown – Ridge (Breckenridge)
April 16th – The Taste @ Hilton Fort Collins (Fort Collins)
April 25th – BrüFrou: craft beer + culinary excellence @ Wings Over the Rockies Museum (Lowry)
Podcast: Play in new window | Download
Subscribe: Apple Podcasts | RSS