No Comments
Roundtable Discussion | All-Star Beer Team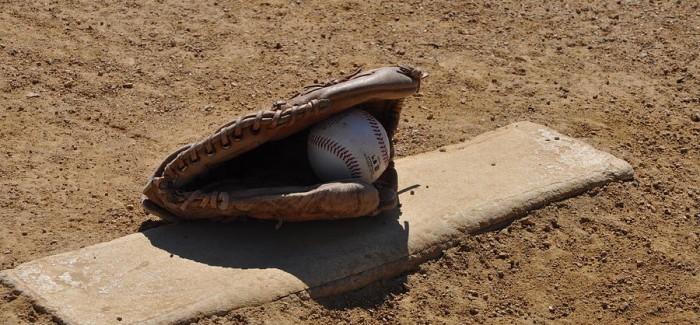 This week's Roundtable Discussion was inspired by the MLB All-Star game a couple of weeks back. We asked the PorchDrinking team: If you had to create an all-star lineup of five beers from YOUR city what would they be? We have lineups from Chicago, Denver, Boulder, Dallas, SLC, Atlanta, St. Louis and more. Add your picks in the comments below.
---
Mine from Chicago:
Spotted Puffer – Pipeworks Brewing Co.
Bourbon County Stout – Goose Island
Ardent – Transient Artisan Ales
Galactic Double Daisy Cutter – Half Acre
Sliced Nectarine IPA – Moody Tongue
---
For Chicago as well:
Big Hugs – Half Acre
Sofie Paradisi – Goose Island
Raspberry Truffle Abduction – Pipeworks
Bitchin' Camaro – Dry Hop
Graveyard Shift – Arcade
---
For Dallas:
Velvet Hammer- Peticolas Brewing Co.
Temptress Milk Stout – Lakewood Brewing Co.
Mosaic IPA – Community Beer Co.
Oak Cliff Coffee Ale – Deep Ellum Brewing Co.
Sit Down or I'll Sit You Down 2x IPA – Peticolas Brewing Co.
---
Denver:
Baere – Baere-liner Weisse
Comrade – Superpower IPA
Former Future – Salted Caramel Porter
Great Divide – Hibernation Ale
TRVE – Scorn
---
Nati:
Rhinegeist – Cougar
Mt. Carmel – Coffe Brown Ale
Listermann – Chickow Nitro
Fifty West – Get Lost
Hudepohl – Amber Lager
---
Salt Lake City:
Red Rock – Elephino DIPA
Uinta – Labyrinth
2 row – Accelerator IPA
Squatters – 529
Epic Brewing – Big Bad Baptist
---
Atlanta:
The Answer – 5 Seasons Brew Pub
Athena – Creature Comforts
21st Anniversay – Red Brick
Atalanta – Orpheus
TIED: Quasimodo – Three Taverns / Noggin Knocker – Burnt Hickory
---
Chris: your list sounds great!

A couple others to mention though for SLC:
Detour DIPA – Uinta
Outer Darkness – Squatters
Paardebleom – Red Rock
Hop Rising – Squatters
Apricot Hefeweizen – Wasatch
---
I am just sad that all my breweries are too far away to stumble home from. Thanks for reopening THAT wound for me… T_T
---
St. Louis:
4 Hands – Warhammer
Crown Valley – Pumpkin Smash
Modern – Citrapolis
O'Fallon – Hemp Hop Rye
Schlafly – AIPA
Pinch Hitter – Budweiser Black Crown
---
Denver:
Ratio Beerworks– Dear You – Dry Hopped French Saison (Saison/Farmhouse)
Hogshead Brewery – Window Licker (English Barleywine)
TRVE Brewing – Death Ripper (California Common / Steam Beer)
Goldspot Brewing – Black River (Imperial Stout)
Wit's End Brewing – Jean-Claude Van Blond (Belgian Pale Ale)
---
Cincinnati:
Rhinegeist Brewing Co: Truth – IPA
Madtree Brewing Co: BBA Axis Mundi
Listermann Brewing Co: Nutcase – Peanut Butter Porter Taft's Ale House: First Pitch – Pale Ale
Rivertown Brewing Co: Kriek – Sour
Fifty West Brewing Co: Punch you in EyePA- Double IPA
---
DC —
Rowdy — Atlas Brew Works
Smells Like Freedom — DC Brau (Oskar Blues)
Ornette — Right Proper Brewing
Orange Whip — Mad Fox
Derecho Common — Port City
Peppercorn Saison — 3 Stars
---
Boulder, CO
Avery – Lilikoi Kepolo (Passion Fruit Witbier), Upslope – Ozo Coffee Brown Ale (Brown ale brewed with local Ozo coffee), Finkel & Garf – Imperial Red Ale, Mountain Sun – Saison de la Strega (Black Saison with basil), and Wild Woods – Ponderosa Porter (Porter aged on toasted oak and vanilla beans)
---
Denver-
Black Shirt Brewing- Pale Red Rye Pistachio Lavender (secret beer)
Ratio Beerworks- Domestica
Copper Kettle- Snowed In
Crooked Stave- Flor D' Lees
Strange Craft- Cherry Kriek
Honorable Mention- Great Divide Grand Cru / Cuvee (if they ever bring them back)

Boulder (area)-
Avery- Liliko'i Kepolo
Bootstrap- Insane Rush
Sanitas- IPA
Powder Keg- Pride of Palisade
Oskar Blues- Death by Coconut
(Honorable mention – Upslope- Ozo Coffee Brown and Wild Woods Brewery anything… all stellar)
---
That grand cry tho Tristan!!!!
---
INSANE RUSH
---
Its only listed as Honorable Mention cuz it's not in mass production currently otherwise you know it'd be on there
---
Tristan: I wholeheartedly agree
I LOVE that beer
---
Denver:
Strange Craft – Cherry Bomb Stout
Wits End – Jean Claude Van Blond
Ratio – Hold Steady
River North – Hello Darkness
Renegade – Radiator (winter seasonal)
---
St. Louis:
Urban Chestnut – Schnicklefritz
4 Hands – Passionfruit Prussia
Side Project – Grisette
O'Fallon Brewery – 5 day IPA
Perennial Artisan Ales – Abraxas (but I also love Dual)

Runner up: Schlafly – Tasmanian IPA (thanks to Christopher Day for getting me hooked on that)
---