No Comments
PorchDrinking Playlist | 1986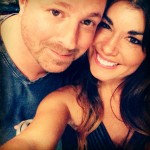 Hello PD family! Our last playlist got us thinking. We mentioned 1986, so we thought let's do a playlist involving that year. Sure we could have taken the easy route and picked the top songs or the best songs from thrash music's Big Four — Metallica, Megadeth, Anthrax and Slayer's iconic albums released nearly three decades ago (hmm, keeping that one in mind for the future). Nope, we made a list of songs from vocalists born in the year 1986.

A tribute to the nearly 30 year olds, the 'you survived the 27 Club' crooners born at the beginning of the 2nd half of a great decade of music. The year Mike Tyson was crowned champion, Challenger Shuttle, Halley's Comet and the MIR Space Station all hit top news stories.
For those of you born in 1986, this is what your year sounds like. The 'Knock-Out' Playlist.
---