No Comments
BREAKING | Heineken Forms Joint Venture with Lagunitas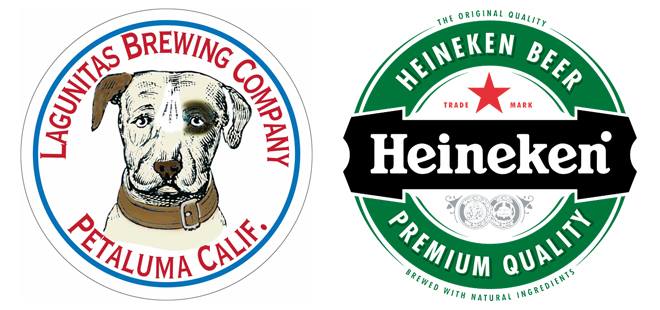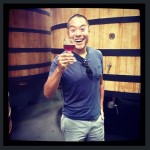 Well the chips continue to fall in the craft beer land grab today, as this morning it was announced that Heineken will acquire a 50% stake in Lagunitas Brewing Company. The joint venture deal projected to value at close to $1 billion will allow the Petaluma, CA based company to expand production and distribution to a larger overseas market.
As quoted in an article from The Press Democrat: "For us, we don't need assistance here in the United States. But there is the whole world to think about," said Lagunitas founder Tony Magee. "We can partner with one of the world's greatest family-owned, really beer-centric companies to find our way into all of these markets globally."
The deal described by Magee as a 50-50 partnership will give the family-owned Dutch brewing company three seats on the six seat Lagunitas board, with Magee remaining as the chairman.
This news comes just months after another California based brewery, Firestone-Walker's announcement to join the Duvel-Moortgat family, which also includes Boulevard Brewing out of Kansas City and Brewery Ommegang out of Cooperstown, NY. Other recent major craft brewing moves include Anheuser-Busch InBev's recent acquisitions of Elysian, 10 Barrel Brewing, Blue Point and Goose Island. Grand Rapids based, Founder Brewing's selling of a 30% share to Mahou San Miguel back in December. Private equity group TSG's acquisition of a minority stake in Georgia based, Sweetwater Brewing, New York's Souther Tier Brewing's partial ownership sale to Ulysees Management Group, and Utah's Uinta Brewing minority stakes sale to The Riverside Company.
Meanwhile a host of larger breweries have also gone the route of employee ownership including the recent announcements from Odell an Lefthand earlier this year which joins Full Sail and New Belgium in forming ESOPs.
In an interview with The Press Democrat, Magee describes the Lagunitas and Heineken deal solely as an opportunity to expand the footprint of American West Coast craft beer as opposed to merely breaking the bank.
"I would be very upset if people led to assumptions that this is a moment of cashing out or selling out; this thing that people had loved was somehow sold to the highest bidder," he said. "I want to be doing something exciting now with my company. I'm 55 now, middle-aged if I expect to live to be 110, which I don't. What thrills me? The idea of taking this name Lagunitas, the flavors of the IPA and our other beers, and presenting them to other communities around the world. That's exciting."
The initial plan is for Lagunitas to expand its distribution footprint to Mexico, a region where Heineken has already found success. In 2010 Heineken purchased Mexican beer brands Dos Equis XX, Bohemia and Sol in a $7.6 billion deal.
Lagunitas currently has breweries in Petaluma, CA and Chicago, IL which puts them at a capacity of 1.2 million barrels per year, with plans to open a facility in Azusa, CA outside of Los Angeles in 2017.
---