One Comment
Goose Island Announces 2017 Bourbon County Stout Variants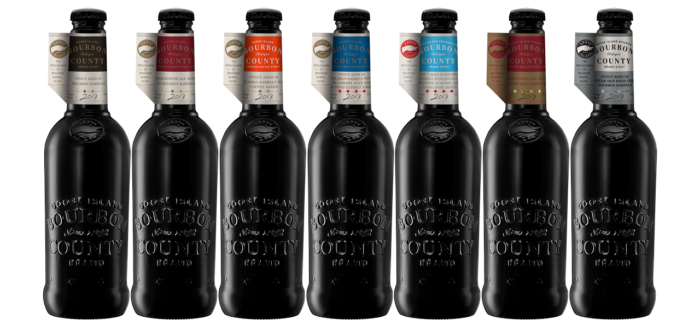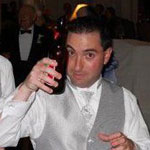 In 2016 Goose Island's Bourbon County Brand Stout release was subdued over the issues that plagued the 2015 release which saw four of the six variants have souring issues. With a smooth release last year, Goose has ramped up the BCBS release for 2017 and will introduce seven different versions of the beer.
"With seven different Bourbon County Brand variants this year, our heads are spinning," Goose Island Brewmaster Jared Jankoski said. This is a lineup we cannot wait to release."
The lineup will include the standard releases of an original BCBS, coffee variant, barleywine and Proprietor's. For this year's coffee, the brewery chose Intelligentsia's Black Cat Espresso, the bean that was used in the first coffee variant back in 2010.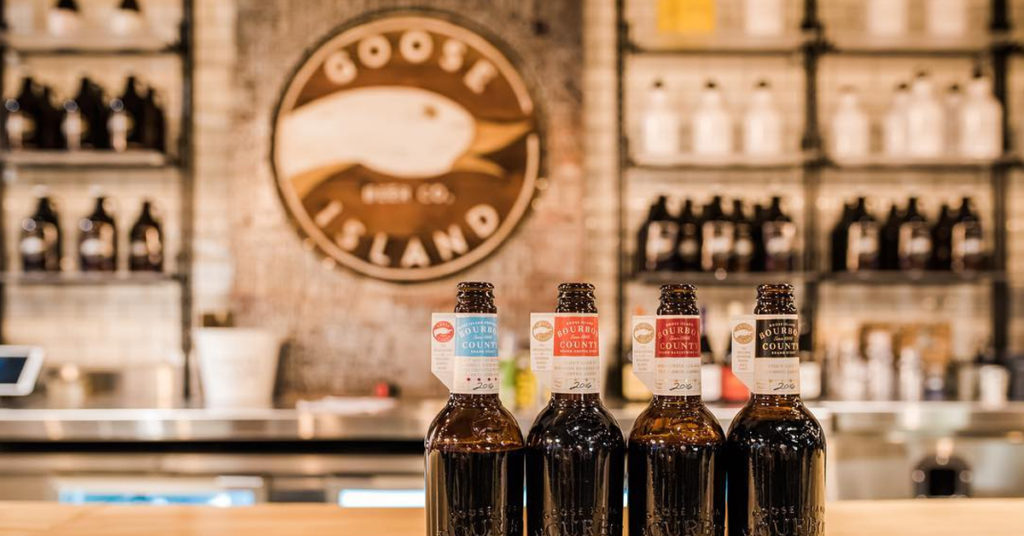 Prop, which is always a Chicago-only release, was the brain-child behind brewer Quinn Fuechsl. This year's take is on a bananas Foster recipe. The flavors will include a balance of bananas, cassia bark and roasted almonds.  
Outside of the four yearly standards, three new variants will be introduced come November.
Do you remember those barrels that were used for BCBS Rare in 2015? Goose didn't get rid of them yet. They took the 35-year-old Heaven Hill barrels that had housed Rare and filled them with Barleywine and aged them for 20 months. The result is Bourbon County Reserve Brand Barleywine.
The brewery will also celebrate BCBS' origin story which stemmed from a chance encounter 20 years ago. It was at a Beer, Bourbon and Cigar dinner that Goose Island Brewmaster, Greg Hall met Jim Beam Master Distiller, Booker Noe and discussed the idea of creating a special 1,000th batch of beer for Goose Island Clybourn. Noe gave Hall four bourbon barrels and that is how barrel-aged beer began. To honor the meeting, Goose is releasing Bourbon County Reserve Stout. The beer aged in 11-year-old freshly emptied Knob Creek bourbon barrels.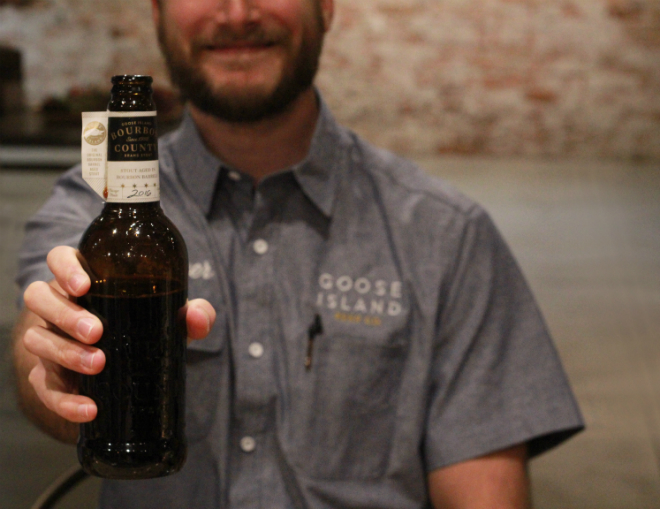 "The collaboration between Knob Creek and Goose Island started more than 20 years ago when my dad, Booker Noe, met Greg Hall at a Beer and Bourbon dinner and offered to give Greg his very first bourbon barrels for aging beer," Beam Master Distiller Fred Noe said. "This year's Goose Island Bourbon County Reserve Brand Stout expression brings that first meeting full circle at a special time for us – Knob Creek's 25th anniversary. I think both bourbon and craft beer fans will appreciate the signature, full-flavored notes that aging in Knob Creek barrels can bring."
Bourbon County Reserve Stout will only be available in Chicago and Kentucky.
The last variant for 2017 is Bourbon County Brand Northwoods Stout. For a couple of years Jankoski has played around with this idea for a variant. Featuring blueberries and almonds, the addition of almond extract provides a marzipan, fruit forward flavor that goes well with the blueberry according to Jankoski. Drinkers should expect strong aromas of dark chocolate, fresh blueberry and the nutty marzipan notes.
As is tradition, Goose Island will release the full lineup on Black Friday.
Mike Zoller is the Midwest Editor for PorchDrinking.com. Follow him on Instagram: @CHICAGOBEER and PorchDrinking Chicago's Twitter feed for the latest Chicago craft beer news: @PORCHDRINKCHI.
---