No Comments
Can Out of State Breweries Succeed in Chicago?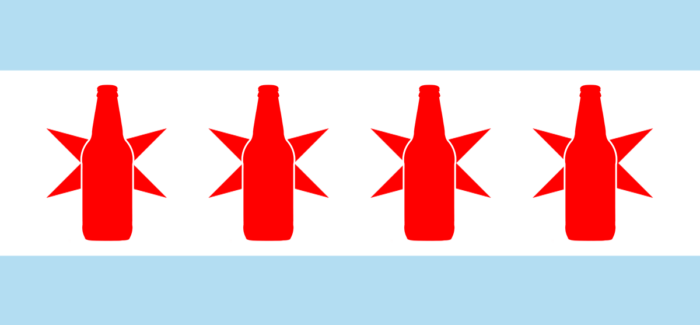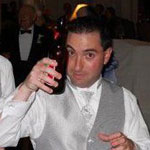 In June, I made the trip to New Glarus Brewing to visit the iconic Wisconsin-only brewery that's coveted all over the midwest. While there, I overheard two guys talking about how they wish New Glarus distributed to Illinois and so they could buy it all the time. But would they?
It got me thinking about distribution in Chicago; and how over the past few years, Chicago has gotten some highly sought after breweries to put their beers regularly on local shelves. Beers like Pseudo Sue from Toppling Goliath in Iowa and Jai Alai from Cigar City in Florida. Before, I only got these beers if I knew someone visiting those states or I made the trip myself.
https://www.instagram.com/p/BzMTtt4ntUv/
Toppling Goliath began distribution in Chicago in 2017 and Cigar City joined the shelves in the Windy City a year later. The once-coveted beers are now just a five-minute walk. But do you know how many times I've bought either beer at retail since they came to Chicago? Once each.
There are many reasons why they aren't a weekly line item on my grocery receipt. The market is full of other beers I want to try and some of the allure is gone now that they're easy to get. The beers themselves are still delicious, but the saying "you want what you can't have" is accurate.
https://www.instagram.com/p/BzlvTBolLt5/
"When they first come in there's an initial pop," Bitter Pops' director of marketing Nick Gil explains. "We were moving lots of cases of Pseudo Sue early on, but now it's slowed down. It still holds its own though."
Beer Temple owner Chris Quinn echoed that sentiment but also noted that Pseudo Sue is still a consistent seller at his store.
"Has it cooled off, absolutely," he says. "The first drop we were getting stacks and stacks but it's settled in very nicely. Pseudo Sue still does pretty well. That has been one of the best having staying power."
Pseudo Sue did have a slight dip after the initial release when the cans coming from Florida had a quality control issue. But once cans were coming from Iowa, it definitely was back to what everyone remembered. But even recently the recipe has changed to adapt with the hazy trend.
"They [Toppling Goliath] have changed their hoppy offerings significantly over the past 18 months," Quinn says. "Pseudo Sue used to be a Zombie Dust clone but it's not anymore. It's much hazier and juicier than before."
The recipe change can be looked at as one reason Pseudo Sue has continued to have success in the crowded Chicago craft beer scene while others have sat on the shelf. But without a recipe change, how else do out-of-state breweries stay relevant here?
Success in Chicago
It's tough to be an out-of-state brewer trying to make it in Chicago. The city is full of amazing breweries that produce local, fresh beer. But there's a way to stay relevant and moving quickly off the shelves.
Quinn says that maintaining a continued presence, a rep on the ground in the city and a strong relationship with your distributor are key factors to success.
Beermiscuous' Austin Harvey explains that a positive experience with a beer out-of-state can bring back memories and keep a beer top of mind.
"Maui Brewing Co. has the advantage of being a craft brewery in a vacation destination," he says. "They see that beer and think about a vacation and there are a lot of positive associations with that. Those are very powerful forces especially in a place like Chicago."
For Toppling Goliath they've continued to have success by adding more sought after beers to the Chicago market, which continually pushes Pseudo Sue back in the minds of buyers.
"People pay attention to Toppling Goliath's special releases like King Sue or Galaxy DDH Pseudo Sue," Harvey says. "If a buzz-worthy brewery comes to the market but doesn't continue to stoke the flames of their own demand, then people's eyes will wander to something else."
https://www.instagram.com/p/B0CAgz_HUX_/
That something else is most likely another hazy beer. The style is still the hottest seller on the market today and while that could change in the future, to enter Chicago with a hazy gives you a better chance to be successful.
"Having the hazy cache will give you a big bump," Gil explains. "The hazy thing is just so crazy. You think it's going to stop but it doesn't. These fads last a year and then something else comes in, but this one hasn't."
One other strategy we've seen over the years is periodic random drops in Chicago but not being available year-round. Breweries like Jester King, Weldwerks and Jackie O's aren't always available in the city, but when they come up for festivals or collaboration brews, they'll bring a lot of product and drop it off throughout the city.
The result? Short bursts of hype but little to no chance there's fatigue in the brand and no risk of beers sitting on the shelves for long periods of time.
Who Could Make It in Chicago?
The answer is we don't know until they actually try, but there are many breweries I'd love to have access to in Chicago. Still, it again begs the question: Once in Chicago, would I keep buying them?
Breweries like Tree House, Russian River and others are all highly sought after. But if they were on the shelves a year later next to the latest Hop Butcher release, what would happen?
"I wouldn't be surprised if New Glarus was the exception," Quinn says. "There are a lot of people that would love to have that beer here. I certainly don't think it would be like they have in Wisconsin, where every beer store and gas station has it. But I think it would do well in Chicago."
After that initial burst, it's the uncertainty that can keep breweries out of Chicago.
"I wonder now when people talk about other breweries that they would like to see in the market like Rhinegeist or Modern Times, what would happen if they did do that [come to Chicago]?" Harvey asks. "How would those breweries feel within a year of coming to the market and there is seven-month-old beer sitting on the shelf?"
There's no question that Chicago has one of the best craft beer scenes in the country. Both local and out-of-state breweries are readily available here. It will definitely be interesting to see which breweries try to make it in this saturated market and which exit.
---