No Comments
Back to the Future Inspires Latest Beer from Arcade Brewery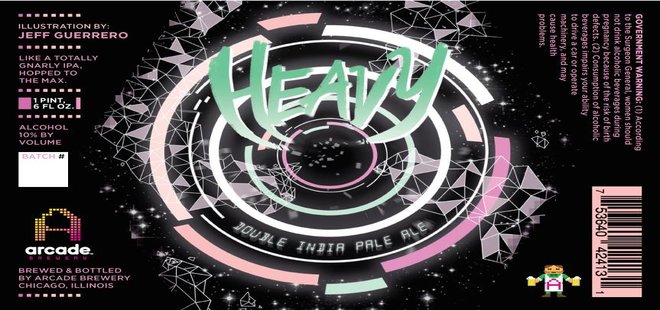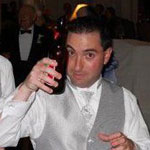 With an ABV of 10% and 95 IBUs, the name of Arcade Brewery's newest beer, "Heavy" fits it perfectly. The beer, a double-IPA, from the Chicago-based brewery will be released at a fundraiser on Oct. 21st and distribution will begin on Oct. 23rd.

Heavy is brewed with a movie series in mind. The Back to the Future movies are head brewer Chris Tourre's favorite movies of all time. Heavy was brewed to celebrate Marty McFly's journey to the future in Back to the Future 2. The release date of Oct 21st is the same day McFly appeared in the future in the movie.
"The Back to the Future series is probably my favorite series of all time… hell, my wedding was even a little Back to the Future themed," Tourre said. "I couldn't pass up the opportunity to brew a beer to celebrate the moment and have a little cheeky fun with the naming and label."
https://instagram.com/p/8zUdoSHaYu
Highlighting Centennial and Chinook hops, Tourre described the beer as having a dark golden color. Despite having an ABV of 10%, the alcohol won't be overly aggressive but it will be recognizable.
The beer will be released at a fundraiser: Back to the Future IV: The Fundraiser. The event is put on by Reading with Pictures – a comic book and literacy non-profit organization and will be held at The Radler. Tickets for the event can be purchased here. The price per ticket is $65, however, using the promotional code MINIMARTY will give purchasers 50% off.
After the event, Heavy will be distributed everywhere Arcade Brewery is distributed on Oct. 23rd.
"We're super proud of the beer and can't wait for everyone to give it a drink," Tourre said.
Mike Zoller is the Chicago Editor for PorchDrinking.com. Follow on Twitter: @porchdrinkchi and on Instagram: @chicagobeer.
---