No Comments
Brewery Showcase | Mockery Brewing Company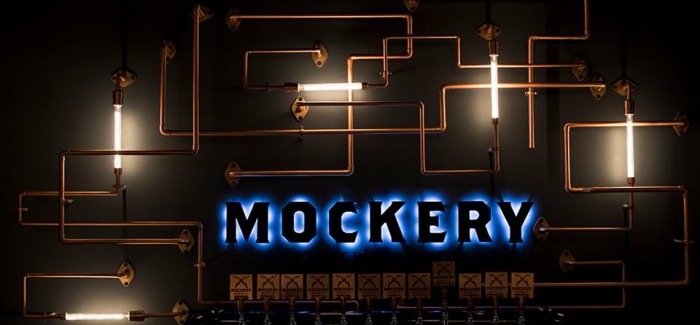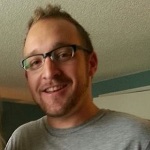 Mockery Brewing
3501 Delgany Street
Denver, CO 80216
(303) 953-2058
Capacity:
15 Barrel Brewhouse
Open Date:
November 2014
Hours of Operation:
Monday – Thursday: 3pm-9pm
Friday: 2pm-11pm
Saturday: Noon-11pm
Sunday: Noon-9:00pm
Mockery might seem like a strange name for a brewery. While it sounds like it could be a big joke, Mockery makes some seriously delicious beer that is out of the ordinary. Mockery even acknowledges this with their motto, "The only thing we take seriously is beer."
Founder Zach Rabun and head brewer Justin Burnsed leverage their creativity and brewing expertise to take their beers to the limits: from the traditional beers that follow Reinheitsgebot (Germany's beer purity law that states beer can only consist of Malt, Hops, Water and Yeast) to the experimental beers that would make a mad scientist jealous. These beers that utilize fruits, vegetables and other prohibited ingredients are the fuel behind Mockery's name, as they make a mockery of Reinheitsgebot.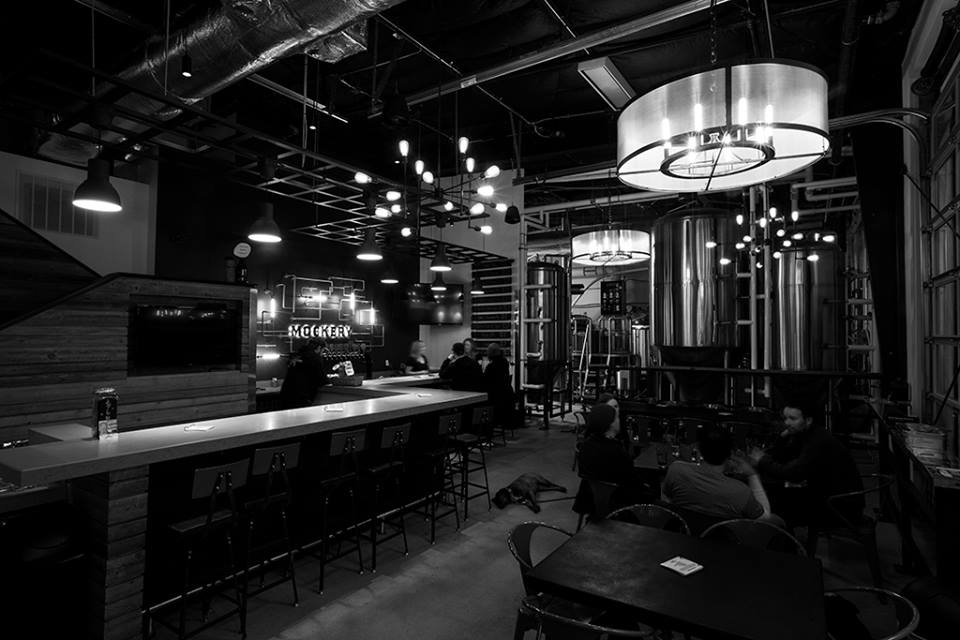 "We make the beer we want to drink. This usually means taking a traditional style and applying modern brewing techniques or using an interesting ingredient to put a spin on the beer.  We always put an emphasis on using the freshest and high quality ingredients and sourcing them locally whenever possible. If only Colorado was suitable for growing Passionfruit!" explains Zach.
While the RiNo neighborhood wasn't their first choice, Zach and crew are extremely pleased with their final location. "Initially we were looking for something on Broadway Street, but when we saw this spot, the search was over," said Eric Rabun, bar manager and brother of Zach.
It took some time to turn the former Ink Monster office into their dream brewery, but the effort was well worth it. After purchasing the building, Zach and his gang did all the demolition work themselves. Once that was complete, it took around 8 months of construction to get the brewery, the taproom, biergarten and game room ready for action.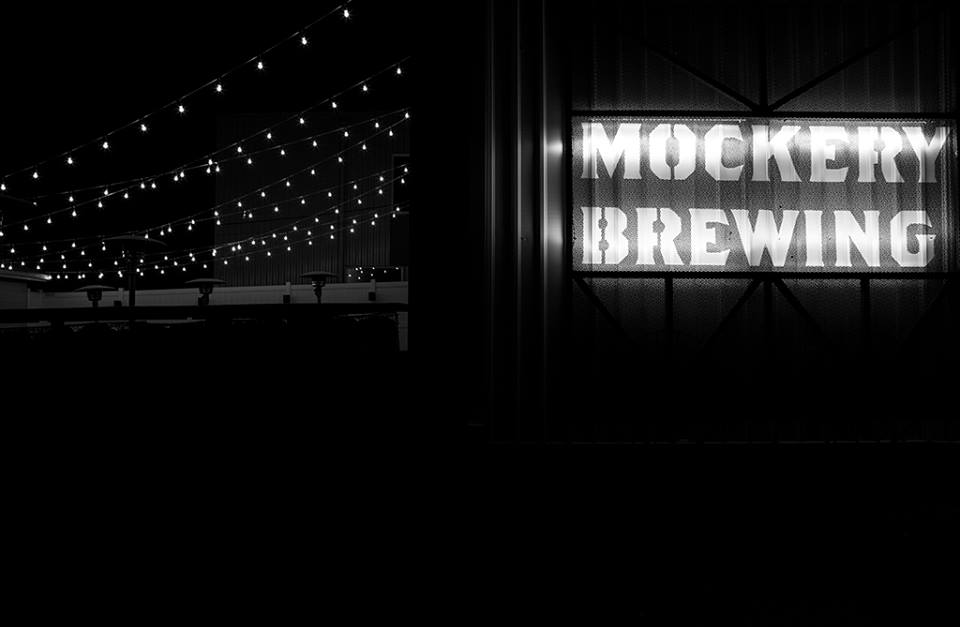 As for what's in store for Mockery, Eric says "We're looking to stay steady with the quality and innovative beers we are putting out. We're always learning and trying new things. Also, we get a lot of energy from the great neighborhood and hope to continue to grow as it does." That is a trajectory I am excited to see Mockery maintain.
Food Truck Schedule/Food Availability
Although Mockery doesn't have a kitchen, hot pretzels are available in the tap room. Additionally, a plethora of local food trucks are available throughout the week. The food trucks and their days are pretty fluid but you can view their calendar here. Currently, you can find Island Sun, Taste of Texas BBQ, King of Wings, Bakin' Bakery, Revelry Catering, and more throughout the month.
To-Go Options for Beer
Mockery offers growler fills of almost everything on draft. Additionally, they selectively sell bombers of some specialty beers, such as Schizophrenic Narcoleptic, a barrel aged imperial coffee stout, and the upcoming Straight Outta Pumpkin, a pumpkin ale aged in rum barrels.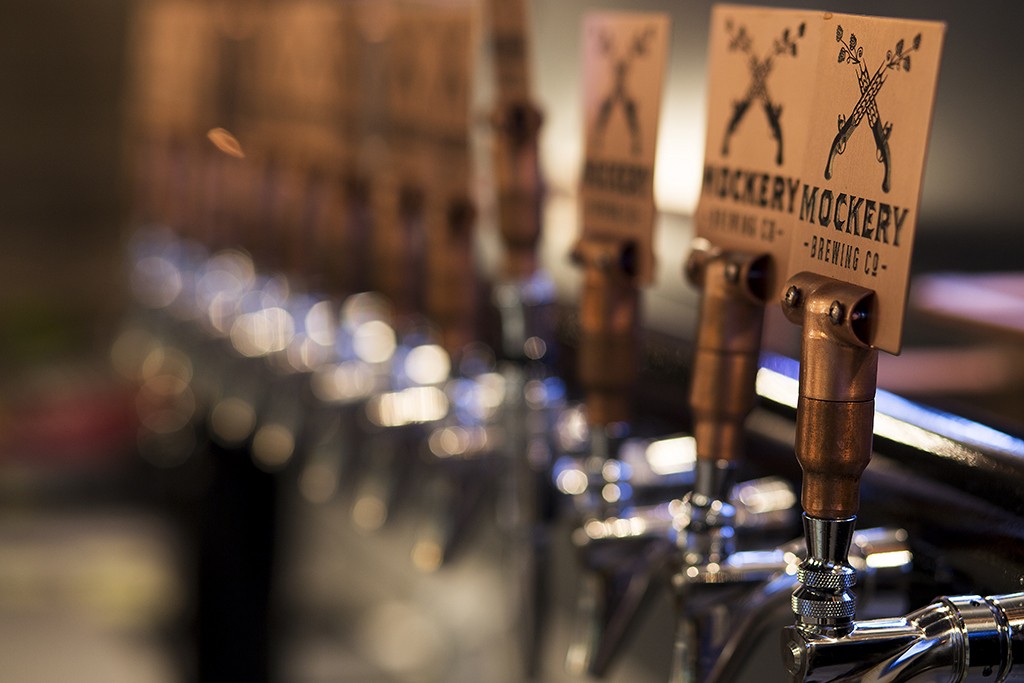 Patio
Hell. Yes. Mockery has an expansive patio in a German biergarten setting with large picnic tables and string lighting. Additionally there is a game room (now used for barrels too) out back with some sweet NBA Jam action, along with shuffleboard and other games all for free.
What's On Tap?!
Mockery is constantly releasing new creations and their beer roster continues to evolve. On any given day, they'll have around 12 beers on tap. No matter your style preference or level of beer expertise, you'll find something to fall in love with.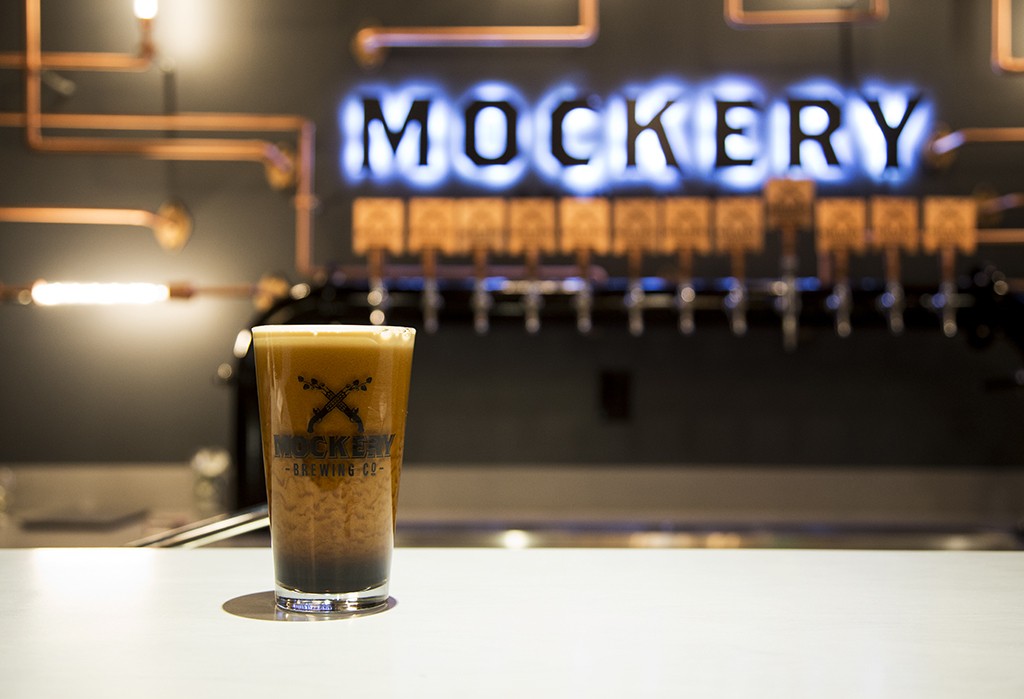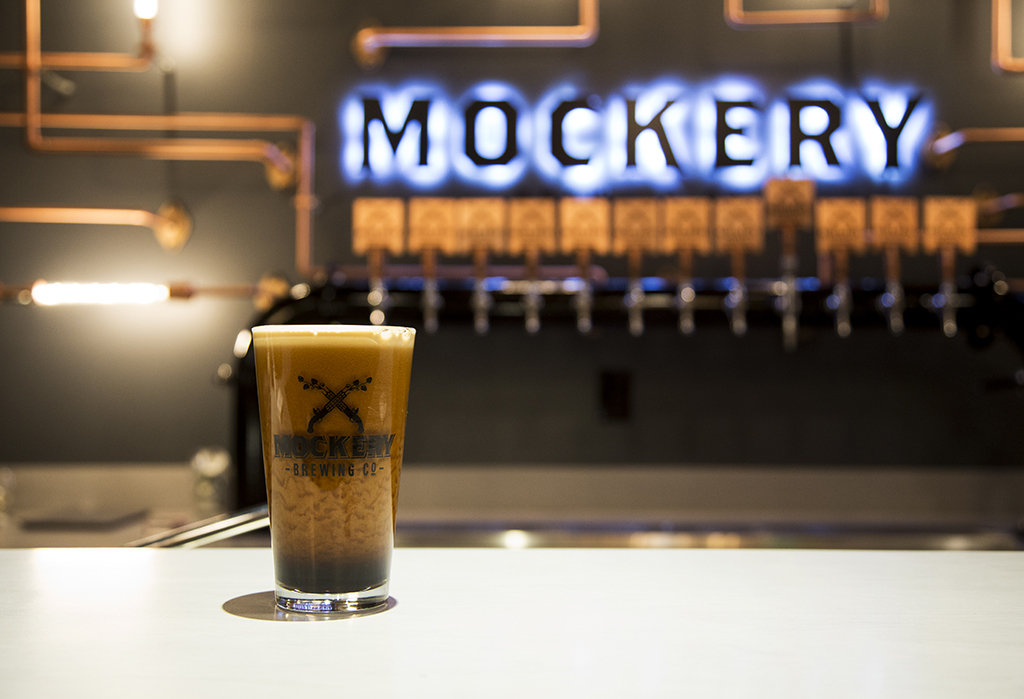 Oaked Southern Hemisphere Black Pale Ale, 6% ABV, 35 IBUs Using Australian/New Zealand hops and Chilean malts, Mockery turns everything you thought you knew about black pale ales on its head. Instead of the traditional battle between roasty malts and floral hops, imagine a pleasant blend of tropical hops, dark chocolate and sweet oak.
Keyser Jose, 6.7% ABV, 32 IBUs There is a TON of peppery spice on the nose of this chili maibock, but don't let that scare you away. The Mexican Green and Serrano pepper flavor is a great compliment to the sweet toffee-tastic tone you would expect in a maibock. It was my first time ever trying a chili maibock and I knew combining those distinct flavors would either be amazing or terrible. I should have never doubted Mockery because this beer is seriously UH-Mazing.
Blueberry Farmhouse Ale, 6.0% ABV It is easily the sweetest Farmhouse I have ever had and the flavor takes me back to a pack of Haribo Smurf Gummies I loved growing up. The blueberry flavor is very subtle and the overall flavor is unlike anything I've had in the beer world before. It would make an amazing dessert beer… or at least a great one to finish the night with.
Salted Scotch Ale, 5.8% ABV Salt seems to be taking over everything; from salted ice cream to salted candy bars and now beer… and I could not be happier. Mockery's twist on a Scottish ale blends a soothing caramelly malt with a refreshing briny saltiness. The Salted Scotch is dark in color, but lighter in body than you would imagine, which makes it easier to have a couple of them.
Peach Blonde Ale, 5.9% ABV Packed with 400 pounds of peaches from Colorado's western slope, this blonde ale is light, crisp and clean with an obvious eruption of peach flavor. It's perfectly balanced: not too tart, not too sweet and not too bitter.
Upcoming Events
Mockery released Straight Outta Pumpkin this past Friday, their rum-barrel aged pumpkin ale in time for Halloween. The pumpkin ale was aged in Nicaraguan rum barrels for nearly a year and should still be available this weekeend.
On November 7, Mockery will celebrate their one year anniversary with a Block Party featuring more than 15 beers pouring, including limited barrel aged releases. They'll also have live music, food trucks, giveaways and tons of fun. Festivities start at noon.
---