No Comments
Colorado Beer Beat | Bi-Weekly Beer Release Guide 2/11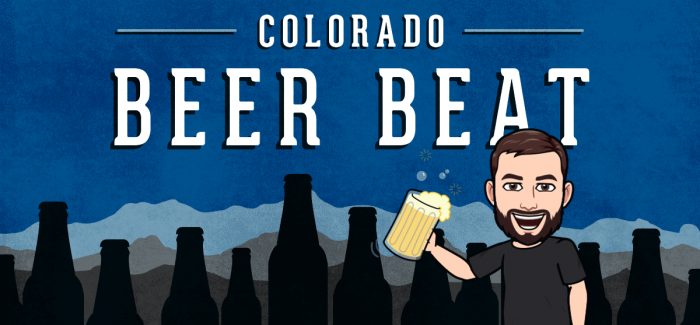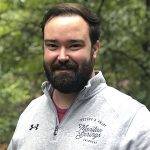 Welcome to the Colorado Beer Beat, a bi-weekly roundup of all of the new can releases around the state. From Denver to Grand Junction, and everywhere in between, we have you covered. Be sure to check back on Thursdays to find out what's new in the Colorado beer scene.
Now that we're well into stout month, have you found any new favorites? With Valentine's Day and Mardi Gras this weekend, there are some "can't miss" options being released. Take a look down below, and see what you'll find. Maybe you'll pick up some Baked Epiphany from Cerebral, or a crowler of Heart Shaped Box from Denver Beer Company…or both. I won't judge.
If you're looking for a way to finally get out of the house, why not head over to Briar Common? They've got a 3-course Valentine's Day dinner that includes a beer pairing. Sounds like the perfect way to spend Valentine's day with the beer lover in your life! They only have a few spots left, so make sure to make your reservation today.

4 Noses Brewing Co. –

8855 W 116th Circle, Broomfield, CO
Flatiron Fog — Hazy IPA — 6.5%
Available NOW: $14 / 4-pack – 16oz cans – Pre-Order for Pickup at the Brewery
Galactic Farm Stand — NE DIPA
Available 2/12: 4-pack – 16oz cans – Pre-Order for Pickup at the Brewery
Galactic Fruit Stand — NE DIPA
Available 2/12: 4-pack – 16oz cans – Pre-Order for Pickup at the Brewery
---
Burns Family Artisan Ales –

2505 West 2nd Avenue, Unit 13 Denver, CO
Stolen Kiss — Rum BA Imperial Brown — 14.5%
Available 2/14: 500ml bottles
Imperial 'Nanana Stout — Bourbon BA Vanilla Milk Stout — 10.5%
Available 2/14: 500ml bottles
A View from the Top of Gogebic — Maple Milk Stout — 10.1%
Available 2/14: 500ml bottles
---

Cerebral Brewing – 1477 Monroe Street, Denver, CO
Baked Epiphany — King Cake Pastry Blonde — 6.7%
Available NOW: $16 / 4-pack – 16oz cans – Pre-Order for Pickup at the Brewery
Nordic Noir — Foeder Lagerbier — 11.8%
Available NOW: $16 / 4-pack – 16oz cans – Pre-Order for Pickup at the Brewery
---
City Star Brewing –

321 Mountain Avenue, Berthoud, CO
Cherry Scoundrel — BA Sour Brown Ale
Available 2/12: Single — 22oz bottles – Pre-Order for Pickup at Brewery
Luckypenny — Dry Hopped Pale Ale
Available NOW: 4-pack — 16oz cans – Pre-Order for Pickup at Brewery
---

Denver Beer Co. – 1695 Platte Street, Denver, CO
Heart Shaped Box — Chocolate Brown Ale
Available 2/14: $10 / Single – 32oz crowlers – Pre-Order for Pickup at the Brewery
---

Knotted Root Brewing Co. –

250 North Caribou Street, Nederland, CO
Pink Sherbert Paste — Unfiltered Imperial Fruit Gose — 9%
Available NOW: 4-pack – 16oz cans – Pre-Order for Pickup at the Brewery
Perpetually Unimpressed — DDH DIPA — 8.2%
Available NOW: 4-pack – 16oz cans – Pre-Order for Pickup at the Brewery
---

New Image Brewing Co. –

5622

Yukon Street, Arvada, CO
All you need is love… and dogs — DDH DIPA — 9.5%
Available NOW: $20 / 4-pack – 16oz cans – Pre-Order for Pickup at the Brewery
Coffee & Donuts — Coffee Imperial Stout — 10.5%
Available NOW: $17 / 4-pack – 16oz cans – Pre-Order for Pickup at the Brewery
Better Together — DDH DIPA — 9.5%
Available 2/13: $20 / 4-pack – 16oz cans – Pre-Order for Pickup at the Brewery
Double Double Double — TDH DIPA — 9.5%
Available 2/13: $22 / 4-pack – 16oz cans – Pre-Order for Pickup at the Brewery
---
Odd13 Brewing –

301 E Simpson Street, Lafayette, CO
Razooka Jane — Smoothie-style Raspberry Sour — 6%
Available NOW: $15 / 4-pack – 16oz cans – Pre-Order for Pickup at the Brewery
Penelope the Portal Pixie — Hazy IPA — 6.4%
Available NOW: $13 / 4-pack – 16oz cans – Pre-Order for Pickup at the Brewery
Available NOW: $13 / 4-pack – 16oz cans – Pre-Order for Pickup at the Brewery
---

Our Mutual Friend Brewing Co. –

2810 Larimer St Denver, CO
Barachan — Hazy DIPA — 8.5%
Available NOW: $18 / 4-pack – 16oz cans – Pre-Order for Pickup at the Brewery
New Dad — Brown Ale — 4.7%
Available NOW: $16 / 4-pack – 16oz cans – Pre-Order for Pickup at the Brewery
Clever Creature — DDH Hazy IPA — 7.9%
Available NOW: $18 / 4-pack – 16oz cans – Pre-Order for Pickup at the Brewery
---
Outer Range Brewing Co. –

182 Lusher Court, Unit #2, Frisco, CO
Forest Bathing — IPA — 6.4%
Available NOW: $16 / 4-pack – 16oz cans – Pre-Order for Pickup at the Brewery
---

River North Brewery –

6021 Washington Street Unit A, Denver, CO
Bucket of Bolts — Barleywine — 12.2%
Available NOW: $10 / 375ml bottle – Pre-Order for Pickup at the Brewery
Mr. Sandman Chocolate Raspberry — Imperial Stout
Available 2/12: 375ml bottle – Pre-Order for Pickup at the Brewery
Mr. Sandman Dark Chocolate — Imperial Stout
Available 2/12: 375ml bottle – Pre-Order for Pickup at the Brewery
Mr. Sandman Chocolate Coconut — Imperial Stout
Available 2/12: 375ml bottle – Pre-Order for Pickup at the Brewery
---
Something Brewery –

117 N Main Street, Unit A, Brighton, CO
Mo Honey, Mo Problems — Peanut Butter & Honey Oatmeal Stout
Available NOW: $18 / 4-pack — 16oz cans
Table for One — Coconut Coffee Carmel Oatmeal Stout
Available 2/12: $18 / 4-pack — 16oz cans
---
Station 26 Brewing Co. –

7045 E 38th Avenue, Denver, CO
Eternal Lovibond — Mocha Milk Stout — 7%
Available 2/13: 4-pack – 16oz cans – Pre-Order for Pickup at the Brewery
---
Ursula Brewing Co. –

2101 N Ursula Street, Unit 10, Aurora, CO
Passing Through Time — IPA — 6.3%
Available NOW: 4-pack – 16oz cans
---

WeldWerks Brewing Co. –

508 8th Avenue, Greeley, CO
Tawny Port Medianoche — Aged Imperial Stout
Available NOW: $26 / Single — 500ml bottle — Pre-Order for Pickup at the Brewery
PB&J Tawny Port Medianoche — Aged Imperial Stout
Available NOW: $28 / Single — 500ml bottle — Pre-Order for Pickup at the Brewery
Available NOW: $26 / Single — 500ml bottle — Pre-Order for Pickup at the Brewery
Love in a Tall Glass — Sour Wheat Ale — 6.9%
Available 2/15: $18 / 4-pack — 16oz cans — Pre-Order for Pickup at the Brewery
Dead Reckoning — Sour Wheat Ale — 6%
Available 2/15: $18 / 4-pack — 16oz cans — Pre-Order for Pickup at the Brewery
Juicy Fish — Hazy DIPA — 8.6%
Available 2/12: $14 / 4-pack — 16oz cans — Pre-Order for Pickup at the Brewery
---
WestFax Brewing Co. – 6733 W. Colfax Avenue, Lakewood, CO
Assorted Variety — Peanut Butter Stout — 8.3%
Available NOW: 4-pack — 16oz cans – Pre-Order for Pickup at the Brewery
Lemon's be Crazy — Sour Ale — 6.5%
Available NOW: $20 / 4-pack — 16oz cans – Pre-Order for Pickup at the Brewery
Cherry Chocolate Cinammon Stout — Stout — 7.1%
Available NOW: Single — 16oz can – Pre-Order for Pickup at the Brewery
Raspberry Cheesecake Blonde Ale — Blonde Ale — 9.1%
Available 2/14: $8 / Single — 16oz cans – Pre-Order for Pickup at the Brewery
---

Wiley Roots Brewing Co. –

625 3rd

Street, Greeley, CO
Luscious Morsels — DIPA — 8.2%
Available NOW: $18 / 4-pack —16oz cans — Pre-Order for Pickup at the Brewery
Available NOW: $18 / 4-pack —16oz cans — Pre-Order for Pickup at the Brewery
Pina Colada Cabana — Sour Ale — 4.6%
Available NOW: $16 / 4-pack —16oz cans — Pre-Order for Pickup at the Brewery
German Chocolate Cupcake — Imperial Milk Stout — 10%
Available NOW: $24 / 4-pack —16oz cans — Pre-Order for Pickup at the Brewery
Strawberry Spots — Milkshake DIPA — 7.6%
Available NOW: $20 / 4-pack —16oz cans — Pre-Order for Pickup at the Brewery
A Visit from the Super Fruit Lady: Strawberry Banana — Smoothie-style Fruited Sour — 6.4%
Available NOW: $26 / 4-pack —16oz cans — Pre-Order for Pickup at the Brewery
A Visit from the Fruit Lady: Apricot Pineapple Coconut — Smoothie-style Fruited Sour — 4.2%
Available NOW: $24 / 4-pack —16oz cans — Pre-Order for Pickup at the Brewery
A Visit from the Fruit Lady: Peach Raspberry Lemon — Smoothie-style Fruited Sour — 4.2%
Available NOW: $24 / 4-pack —16oz cans — Pre-Order for Pickup at the Brewery
A Visit from the Fruit Lady: Blackberry Lime — Smoothie-style Fruited Sour — 4.2%
Available NOW: $24 / 4-pack —16oz cans — Pre-Order for Pickup at the Brewery
A Visit from the Fruit Lady: Mango Passionfruit Key Lime — Smoothie-style Fruited Sour — 4.2%
Available NOW: $24 / 4-pack —16oz cans — Pre-Order for Pickup at the Brewery
---
Woods Boss Brewing –

2210 California Street, Denver, CO
Oceans of Gold — Hef/Wit — 5.3%
Available 2/12: $10 / 4-pack —12oz cans — Pre-Order for Pickup at the Brewery
---