Post Brewing | Achtertuin Seizoen Farmhouse Ale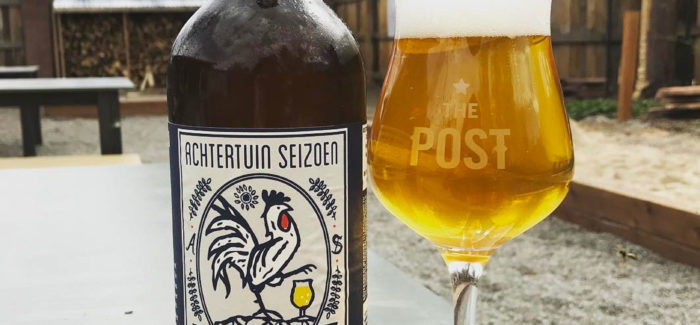 ABV: 5.6%
The fried chicken at Post Brewing is hands down the best in the state of Colorado. Actually, it could damn well be the best fried chicken I've ever had. I'd do unspeakable things to get my hands on those crispy pieces of perfectly spiced chicken flesh.
Oh, also, turns out the beer at Post Brewing is really freaking good, too.
Post Brewing's Achtertuin Seizoen (which means "backyard season") Farmhouse Ale is a great mix of classic and contemporary takes on a Saison. At first sip, a classic Saison Dupont comes to mind. The taste is slightly sweet with pear and green apple flavors with an omnipotent wild bite. But it finishes really dry, peppery and spicy—likely from the French Ale Yeast. It's both familiar and new. Slow moving on its complexity; a sleeper.
But, that is not what really matters here? How does it taste next to the perfection that is Post Brewing's chicken?
Perfect. Especially if you're talking the hot chicken. This saison really shines when you pair it with something spicy. The sweetness up front complements a hot and savory dish. The dry spice at the end both gives you a respite from the heat and complements the lingering flavor. Yep, it's a beer that actually stands up to the best damned chicken in the state.
Post Brewing Achtertuin Seizoen Farmhouse Ale is available in bombers for a limited time along the front range of Colorado. But, if you can't tell already, I recommend getting it at one of the two brewery locations or at least grabbing a bucket of fried chicken to pair with at home.
https://www.instagram.com/p/BEhVQVJEzC8/
---