No Comments
Drink While You Holiday Shop at Denver Flea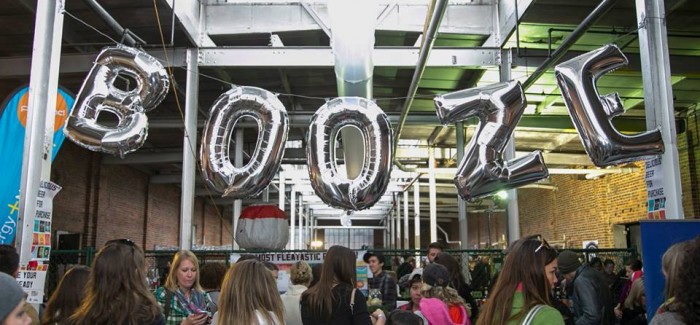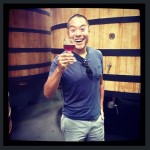 This is a Sponsored Post for Holiday Flea
Lets get real for a moment. You've officially got 25 days till Christmas, and unless your Mom, Dad, girl/boyfriend, boss and Grandma Ethel, all love Bourbon County Brand Stout as much as you do, it's time to get your shit together. Luckily the great people at Denver Flea have you covered. Forget battling long lines of roid-raged dimwits ready to go UFC on you over the last toaster oven. Instead enjoy a relaxing experience sipping on some top notch rare New Belgium beers, while perusing some of Denver's best local craft makers, artisans and vendors at Denver Flea.
---
This weekend Denver Flea returns just in time for the holiday season, and the best part is that you can knock out all of your holiday gifting while enjoying a host of amazing brews and great local bands. With vendors showcasing anything from hand made leather goods, to specialty hot sauces, to hand drawn concert prints, to cocktail making supplies, to artisan baked pies, Holiday Flea feels more hipster wonderland holiday party than small town swap meet.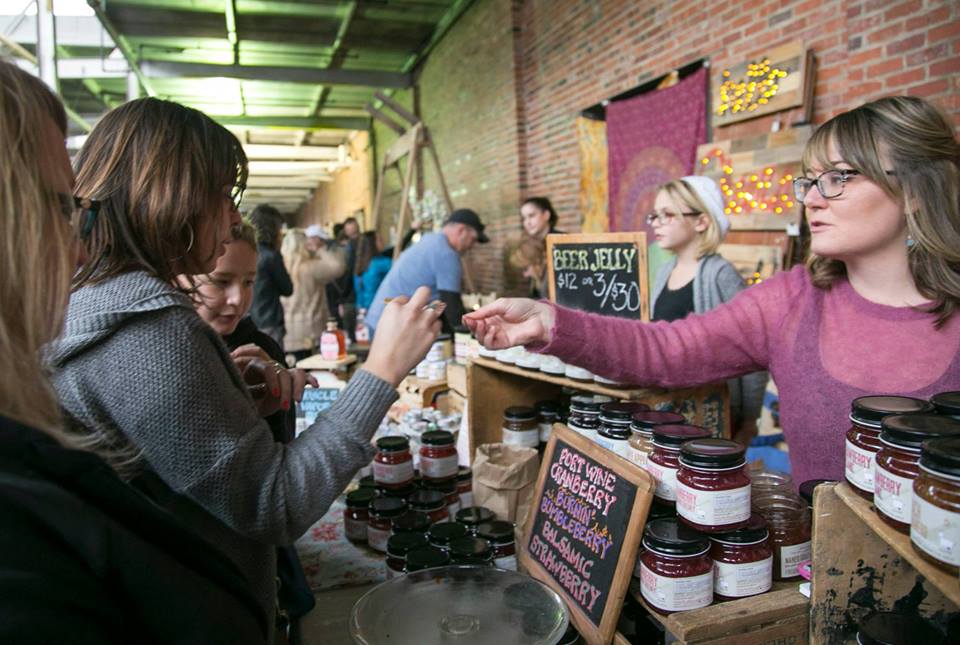 This year's Holiday Flea will span the length of 4 days with special beer releases Friday through Sunday. Friday night's special tapping features New Belgium's Collaboration beer with Ben & Jerry's. The Salted Caramel Brownie Brown Ale will be paired with its corresponding Ben & Jerry's ice cream in a beer float at 7pm.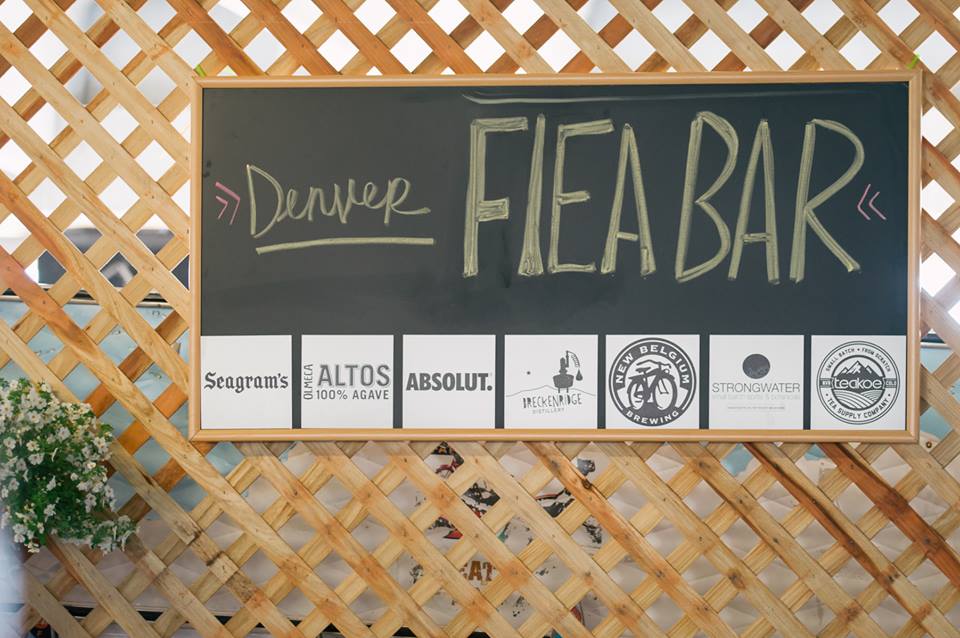 Available later into the weekend, attendees will get one more chance to try Fleak Out, the New Belgium created bretted wild ale, brewed last year specifically for Denver Flea. Fleak Out has been served at the previous two Denver Fleas, however this final batch has aged for nearly a year now, which means it'll likely have taken on even more of that funky bretted flavor. Other specialty beers available include Blackberry Barley Wine, the newest in New Belgium's Lips of Faith series which coincidentally officially launches today, Le Terroir, NBB's Dry Hopped Sour, Hop Stout, Cocoa Mole and Gratzer, NBB's Smoked Beer collaboration with Three Floyd's Brewing.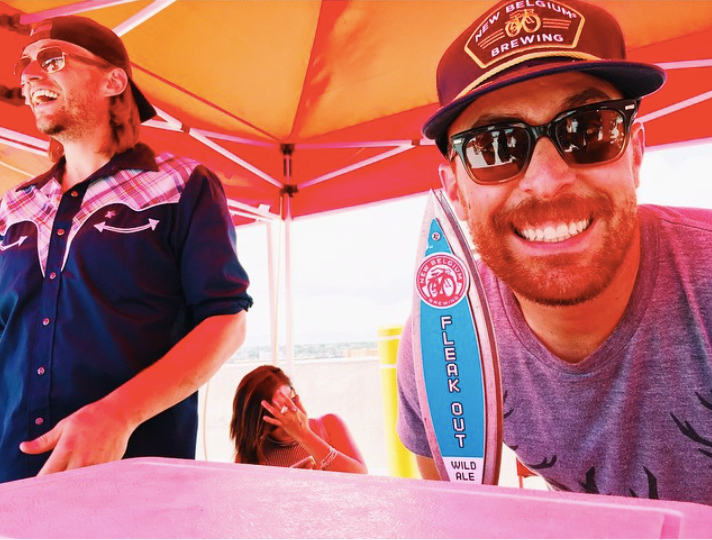 FRIDAY:
7pm – Ben & Jerry's Ice Cream Social
SATURDAY:
12pm – Blackberry Barley Wine
2pm – Fleak Out
4pm – Le Terroir
6pm – Hop Stout
SUNDAY
12pm – Cocoa Mole
2pm – Fleak Out
4pm – Gratzer
So now that you've got beer in hand and you've been sufficiently satiated, like when your parents would get you ice cream so you'd behave while shopping at Lowe's, what's your plan of attack? The great thing about Flea is that there's a little something for everyone. We've curated a list of must see vendors who should be able to address every gifting need from your sweet Aunt Lucy down to your snarky neighbor next door!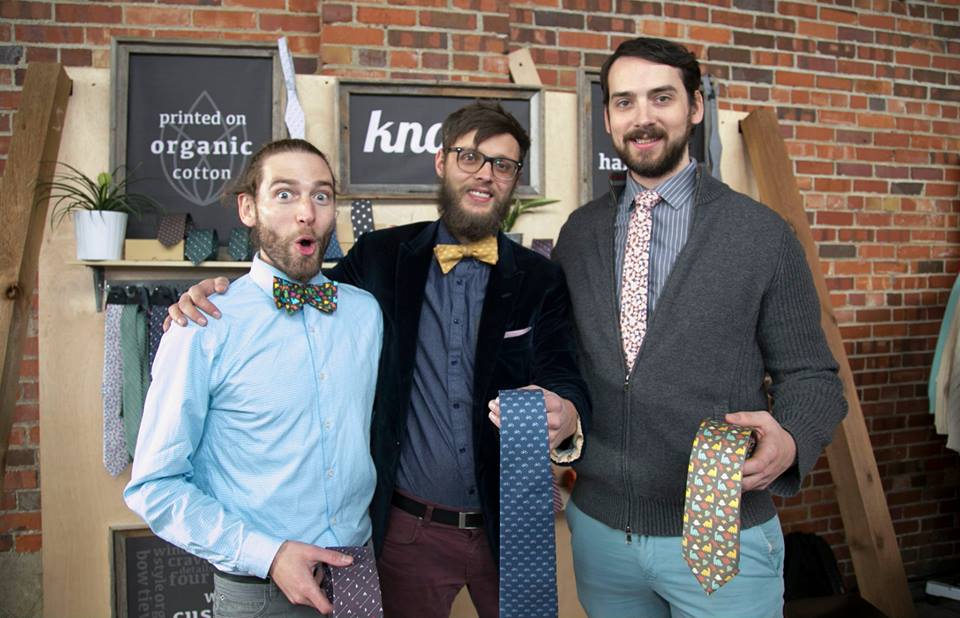 A Monster to Love: Who says stuffed animals or in this case monsters are only for kids?
AKZ Paddle Company: Like SUPing how about long boarding? Well AKZ combines both!
All Things Bean: You may be the last member of your family without little tykes crawling around but you can still be the awesome Aunt/Uncle with swaggy toddler ware
Apothecary Tinctura: Is your significant other into all the smells and tastes, they've got herbs, teas, and oils you need
Armitage & McMillan: Guys wanna look fly and support local, A&M has some killer duds to complete your outfit.
Astis: Don't freeze your phalanges off! Astis has the warmest mittens and glove for the winter season.
B Fresh Gear: Funky fanny packs are back!
Berkley Supply: These folks have all the man things you need from boots, weekender bags, to field notes so you can jot down all your beer research
Coloradical: Are you one of these people that love living in Colorado so much that you want to share it with everyone?
Corvus Coffee: Perhaps beer alone wasn't enough to keep you fueled for a day of shopping, but coffee will definitely do the trick.
Craft Boner: We just really like this name, but they do some neat screen printing things so get your craft boner on.
Cream City Market: Again, great name, but these folks really do rock some mean cheese curds! They can take my mouth to cream city any day.
EVOO Market: Take your gifting to flavortown Rachel Ray style with all the olive oils you could imagine.
Gwendolyn's Bakery: I don't know who Gwendolyn is but her baked goods made my pants tight… decipher that as you may.
Helliemae's Salted Caramels: You had me at Whiskey Love Bomb Caramels. GET IN MY MOUTH.
Joy Nut Company: Nothing says holiday cheer like a sack o nuts in your relative's faces!
Jo-Jo's Sriracha: This hawt sauce is fire in all the best way.
Knotty Tie: While attending beer festivals perhaps you wanna channel your inner John Frank by looking dapper AF.
Long I Pie: I can't even be snarky about this one, if you're gifting for me, get one of these Long I Pies in my pie hole ASAP.
Mile High Urban Farming: Succulents… brings as much inexplicable happiness to women as Yoga.
Mountain vs. Plains: Paul at MvP is quite possibly the most hilarious man alive. His greeting cards bring the word snark to another level. Not for the dim-witted, and sure to impress those friends who were always too cool for you anyway, these cards will bring your Xmas cards to the next level.
Nomad Vinyl: A traveling vinyl record store means traveling eargasms.
Puff's Preserves: This shit is my jam… literally
Shigouri Woodworking: Get a woody with these custom crafted wood products, barrel age it!
Redcamper: They've got everything you need for picnic-ing in the park from jams to post cards to tell people how killer your picnic was.
The Bungaloo: John Vogl is perhaps the coolest person you'll ever meet. His artwork has been featured by some of the country's best musicians as he does mindblowingly awesome screen prints for shows. Celebrate your favorite musicians with these intricately hand drawn prints ranging from Shakey Graves, to Leftover Salmon. Or rock one of his shirts and brag to everyone that you met the world famous John Vogl. Seriously this guy rules.
The Real Dill: In a pickle? Or just have a hankering for some? Real Dill is the bomb dot com, they've got all flavors of pickles and a mean bloody mary mix to boot.
Western Daughters Butcher Shop: Meat. Real good meat. Seriously delicious meat.
Winter Session: Love these homies who make hand crafted leather goods, bags, and journals.
---