No Comments
Burnt Hickory Brewery Releases 2015 Noggin Knocker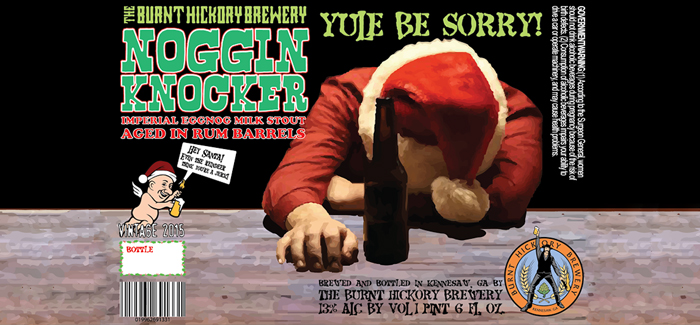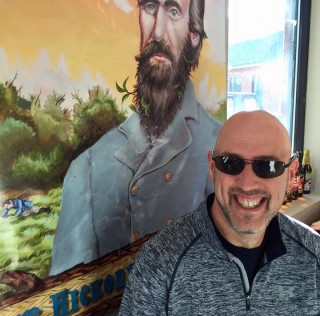 Photo courtesy of The Burnt Hickory Brewery
When you think big Christmas beers you don't often think about Georgia, but maybe you should.
Kennesaw's Burnt Hickory Brewery celebrated the release of its 2015 limited edition holiday Noggin Knocker on Black Friday with a tour, a sample and an opportunity to wax and seal your own bottle.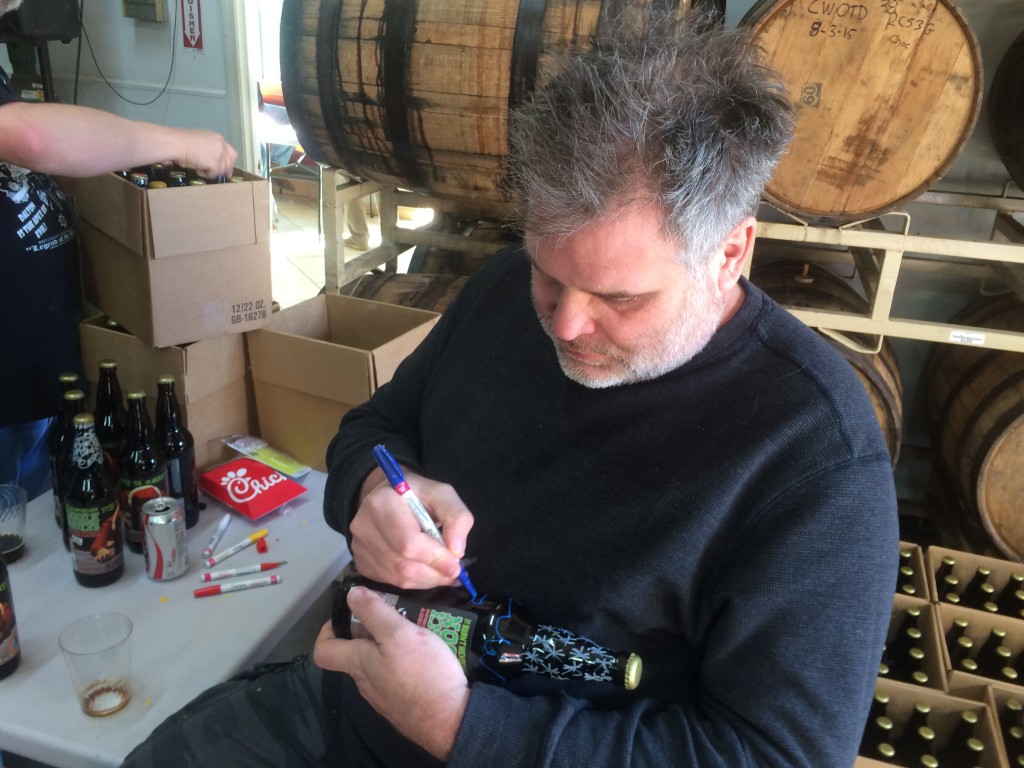 The beer itself is amazing and unlike anything you'll find in Georgia. At 13.1% ABV, the rum barrel aged beer is a twist on an Imperial Milk Stout and unlike any I've ever tried before. And I say that as a fully-vested fan of the style.
Chief Brewer, owner and man about town Scott Hedeen told me while he enjoys Christmas beers, he wanted to keep the Burnt Hickory mantra of big, bold and different by taking things a step further.
Noggin Knocker dates back to one of Hedeen's original experimental brews he first home brewed in 2010. Scott says over the past five years, the recipe has slowly evolved into this year's version, which he feels is the best so far. And while he says this year's batch went heavier on the raisin and fruit notes, the cinnamon and other spices in the beer are what really stood out to me.
(READ MORE: Burnt Hickory's Fighting Bishop)
Milk Stouts often rely on the chocolate or caramel combined with the lactose to foster the unique taste, but Hedeen and Burnt Hickory Brewing takes it a step further. Taking a sniff of the beer really makes you think you are sampling some egg nog. And once you take a sip, you'll think — well, you will be sure that someone spiked it.
I did ask Scott about cellaring the beer since Imperial Stouts are often better once the elements are able to settle and grow. He said if you do, make sure it's in a cool, dry place like a refrigerator unit. He says the creamier aspects of the beer may get filtered the longer it sits, but it would also bring out the booziness and rum parts.
Sounds like a tough decision, right?
Noggin Knocker won't be around long. Burnt Hickory isn't a big production brewery. They work with a 20bbl production system and distribution is limited to restaurants and bottle shops around the Metro Atlanta area. And they only produced a small batch of this big beer.
So if you find yourself down South this holiday season and want a collectable to take home, finding a bomber of this beer would be well worth your time.
Burnt Hickory Brewery
2260 Moon Station Court NW #210
Kennesaw, Georgia 30144
---