No Comments
Weekly Growler Fill | National Beer News Roundup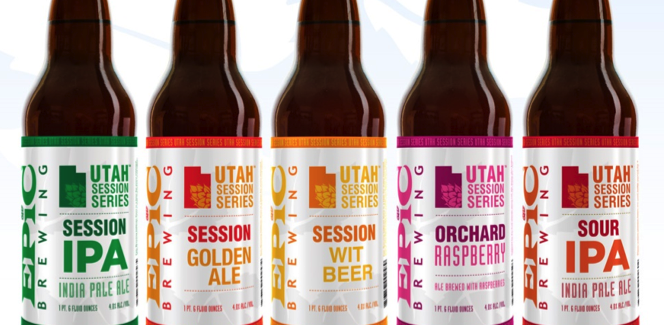 Epic introduces a new session series, New Belgium taps Rhinegeist for a collaboration, and the FDA has more regulations for the craft beer industry. This week brings some big craft beer news that you cannot afford to miss. Grab a cold one, keep reading, and get informed with this edition of the Weekly Growler Fill.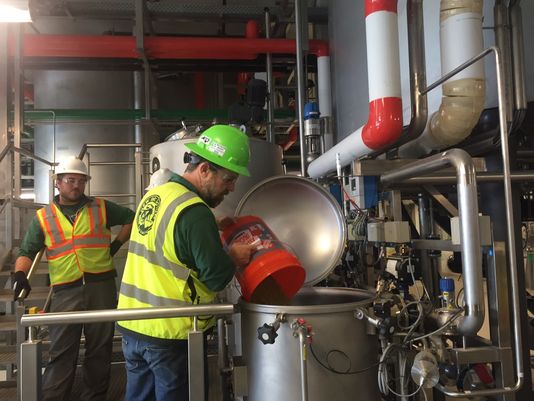 Last week, New Belgium started testing out the equipment at its brand-spankin-new Asheville facility. Of course the brewery chose to brew the classic Fat Tire as the first beer on the equipment. In the next test runs they will brew Ranger IPA and 1554 Black Lager. Don't expect to be drinking these beers; although the construction at the Asheville facility is largely complete, they have not yet received their certificate of occupancy. Once issued, they will be fully operation, brewing beer for sale by and hosting tours by early 2016.
[Read full article]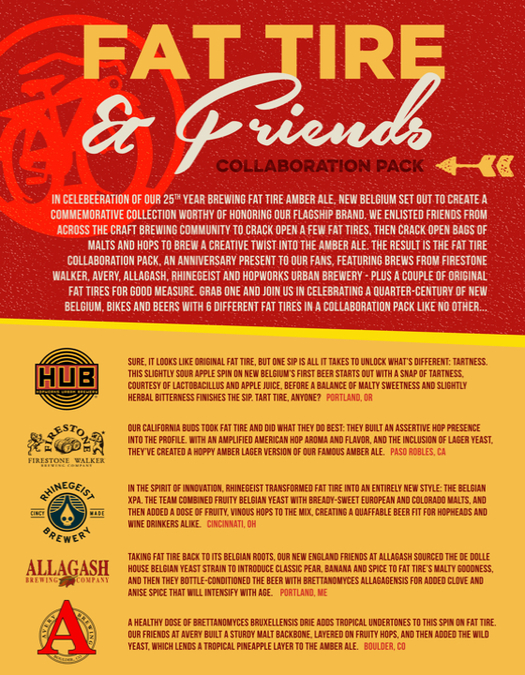 Speaking of New Belgium, they recently reached out to Rhinegeist Brewery in Cincinnati for help with their anniversary mixer pack. New Belgium is featuring the 12 pack of collaboration beers as a way to highlight their 25th anniversary. Rhinegeist is one of 5 breweries tapped for the special collaboration mixer. The other breweries include Hopworks Urban Brewery, Firestone Walker Brewing Company, Allagash Brewing Company and Avery Brewing. As for the beer, brewers at Rhinegeist have said they are going to do a play on their Fiction Belgian Pale Ale from the point of view of Fat Tire. This means using a Fat Tire-inspired malt base combined with a Belgian yeast. The beer is set to debut in summer of 2016.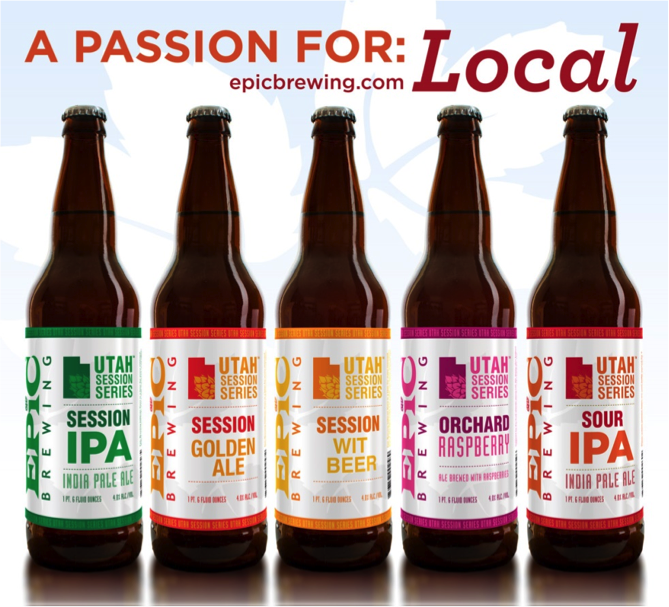 This month, Epic Brewing will be releasing a new line of brews: the Utah Session Series. The beers will be exclusively available in Utah and all ring in at a sessionable 4% ABV. The goal is to change perceptions about low-ABV beers and show craft drinkers that the beers can still be packed full of robust flavors and high quality ingredients regardless of the alcohol content. If anyone can do it, Epic sure can. The Utah Session Series will initially consist of five, 4% ABV beers, including a Mosaic and Simcoe hopped Session IPA, a single-hop Golden Ale featuring Centennial hops, a spiced Wit beer, an Orchard Raspberry Ale, and a kettle soured IPA. I'm feeling a little jealous of anyone that lives in Utah because daaaaamn those sound good. The Utah Session Series beers will be available on draft at bars and restaurants as well as in Epic's signature 22 oz. bottles. Bottles will be available at grocery and convenience stores throughout Utah starting January 2016.
The FDA has out a new set of regulations for the craft beer industry, because everyone loves more regulations….not. The new rules will require restaurants and brewpubs to list the nutritional content of beer on tap. In other words, breweries will have to provide nutritional content if they want to keep selling their beers in these locations. While most brewers have no issue with transparency, they do have an issue with cost. In an already highly regulated and competitive market, the added fees of laboratory tests could break the bank for some breweries. The said lab work can cost more than $600 and take weeks to process – for a single beer. Now, imagine doing that for 15-20 beers. The cost adds up quickly and in the end, could prevent some of your favorite brews from ever reaching the restaurant. The FDA has set a deadline for December 2016.
The beer mile is getting so popular that even grandmas are doing it! Elvira Montes is a lean, mean 81-year-old beer drinking machine who participates in the beer mile. Although her time wasn't record breaking, she still had something to brag about because her son-in-law couldn't even finish. Show 'em who's boss, Elvira!
So this happened—81 y/o grandma completed the @FloTrack beer mile world champs. https://t.co/kEuDxQe3Nf pic.twitter.com/SuExkkZukR

— Women's Running (@WomensRunning) December 6, 2015
---