No Comments
Weekly Growler Fill | National Beer News Roundup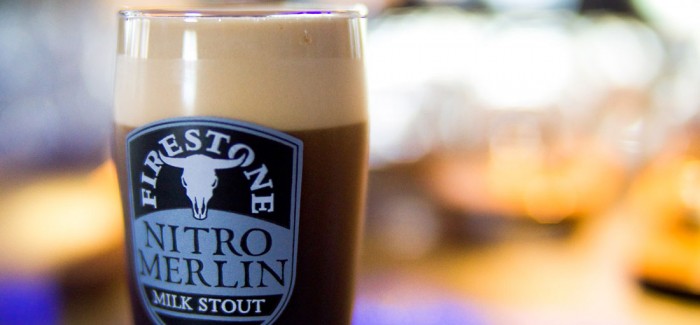 Firestone Walker releases Nitro Merlin Milk Stout, PicoBrew catches the attention of beer nerds at CES, and Jester King announces plan to start farming. Keep reading to catch the details of all these stories and more in this edition of the Weekly Growler Fill.
PorchDrinking writer Mike Zoller reported this week that Goose Island will be issuing refunds for the BCBS coffee and barleywine variants. According to Goose Island brewmaster, Jared Jankoski, flavors developed in these variants that were not expected and led the beers to fall sub-standard to the brewery's expectations. Not all drinkers are disappointed, though. Some batches of the variants may be fine and some drinkers actually like the flavor profile that developed in 'off' bottles. However, if you are unhappy, you have until Feb. 29th, 2016 to call 1-800-GOOSE-ME for a refund.
Firestone Walker is venturing into the world of nitro beer with their newest creation, Nitro Merlin Milk Stout. "We've experimented with Velvet Merlin as both a milk stout and as a nitro beer, but this is the first time we've married the two styles," said Brewmaster Matt Brynildson. "The combination is really magical, to the point where you can't imagine one without the other once you taste it."  Nitro Merlin Milk Stout is brewed exactly the same as Firestone Walker's winter seasonal Velvet Merlin oatmeal stout, but with one critical twist: the inclusion of non-fermentable lactose sugar (a.k.a. milk sugar), the ingredient that transforms the beer into a milk stout. In the words of the brewmaster, "With Nitro Merlin Milk Stout, you've got this dark, roasty beer that looks really ominous, yet on nitro it's so smooth and creamy and drinkable. It's a visual mindf***, and a complete transformation on the palate—especially with the added dimension of the milk sugar." The beer was officially released last week as a draft-only product in markets where Firestone Walker is carried.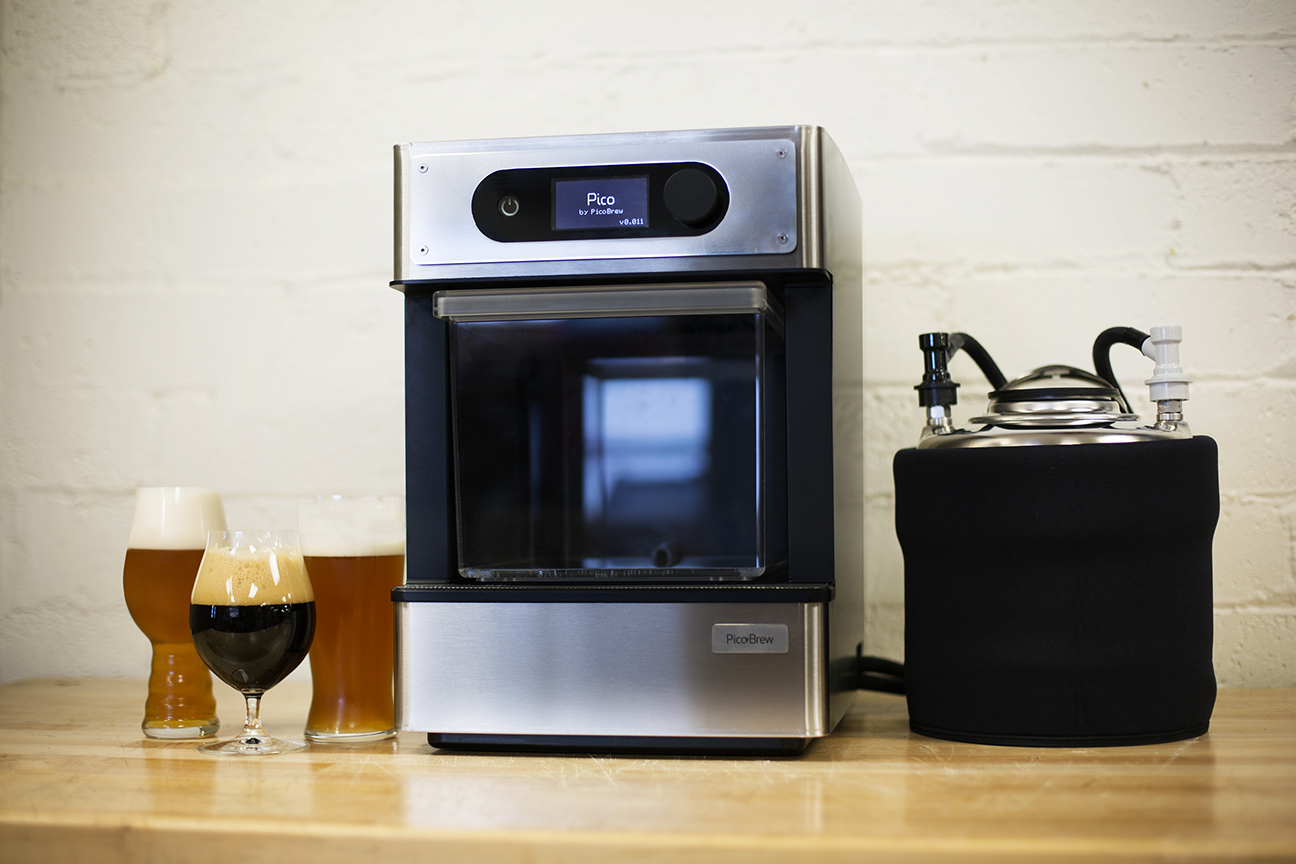 We've talked about this invention before, but in honor of CES, I'm bringing it up again. PicoBrew is automatic home brewing system, sort of like a Keurig, but for beer. The thing about PicoBrew that makes it so much better than a Keurig is that it has many functions. Not only does it brew beer, it also serves as a sous vide cooking appliance. Rad. Since I know you're all interested in the brewing functions, let me tell you a bit more. The original Pico brews batches in the form of 5-liter mini-kegs. Users purchase the PicoPak pre-packaged ingredient packs and can then download recipes to tweak the brew each time. It takes about 2 hours to produce the wort, which is then transferred to the keg. The yeast is pitched and the keg sits for about a week to ferment into delicious beer. Breweries such as 21st Amendment and Rogue are already jumping on board to sell their own PicoPak recipes. If you want a PicoBrew for your house, you'll have to wait. They are available for purchase but won't officially be ready until May 2016.
Jester King purchased 58 acres surrounding their Austin, TX brewery in an effort to conserve the land and create a working farm. The plan is to have crops planted by this spring, with land devoted to grains, herbs, a vineyard, and an orchard. In addition, they hope to have a small restaurant as well as lodging at some point in the future. Instead of reading about it, hear what Jester King Founder, Jeffrey Stuffings, has to say about the new acreage:
---