No Comments
Firestone Walker Luponic Distortion No. 18 | A New Zealand Hops Blend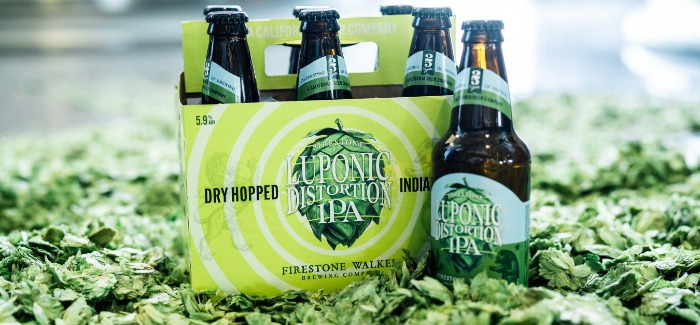 A beer exuding New Zealand terroir, the latest release of Firestone Walker Luponic Distortion No. 18 consists of four hops from the island country: Nectaron, Nelson, Motueka and Riwaka.
"It's a celebration of our new grower and merchant relationships that we've forged over the past couple of years in the Southern Hemisphere," said Brewmaster Matt Brynildson. "It's the first time we've had enough supply to go all-in on a blend of 100% New Zealand-grown hops."
Each batch of Luponic Distortion remains consistent in its base and its 5.9% ABV, but the brewery changes the hop blend. The celebration of experimental hop combinations offer unique flavors to each beer fan, all without the aid of any adjuncts. As Firestone Walker Brewing notes: "No fruits. No flavorings. No shortcuts. Just the magic of 100% natural hops." For the latest release, the 18th, it's all about New Zealand.
Brynildson's travels around the Nelson region of New Zealand led to the idea behind the 18th batch of Luponic Distortion. While there, he befriended multi-generational hop farmer Brent McGlashen, proprietor of MAC Farms, and Dr. Ron Beatson, a hop geneticist with New Zealand's Plant & Food Research public breeding program. After his initial trip four years ago, Brynildson returned two years later and followed up on emerging hops like Hort 4337, which McGlashen was growing on an experimental basis at the time. Hort 4337 would later be named Nectaron in honor of Dr. Beatson. The name Nectaron is a marriage of "Nectar of the Gods" and Dr. Beatson's first name, Ron.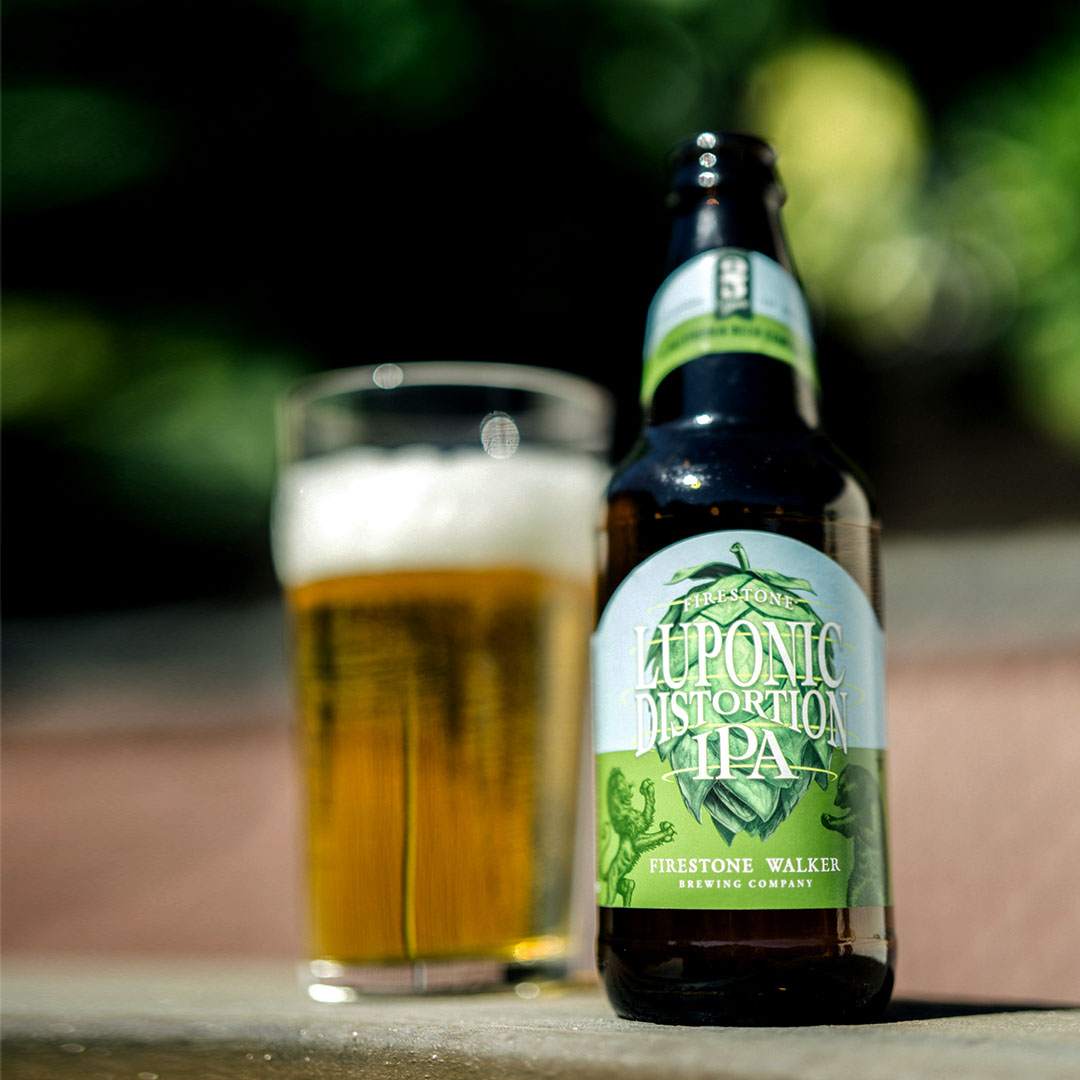 "MAC Farms works closely with Dr. Beatson and has become a real proving ground for bringing new hops like Nectaron to the forefront," Brynildson said. "As a farmer, Brent has boundless enthusiasm and he's a lot of fun to work with. He's enabled us to get our hands on ample quantities of some of the scarcest and most sought-after hop varieties."
Brynildson added, "I got super excited rubbing some of these hops with Brent. He asked me, 'You want first dibs?' I said, 'Let's go big,' and that's how this latest Luponic Distortion got started."
Each hop used in Luponic Distortion No. 18 enjoys unique characteristics. "Riwaka is a bit of a white whale in the hop world," Brynildson said. "It's difficult to cultivate, so only a handful of growers have had success with it. Most brewers who get a chance to rub it freak out about how unique this hop is. It exhibits a lot of pink grapefruit and passionfruit qualities."
Additionally, Motueka is a hop that Brynildson and his team have worked on for a couple of years. "Although it isn't as bold as Nelson and Nectaron, it's another beautiful aromatic hop that perfectly supports the unique Southern Hemisphere vibe with bright lime and lemon zest notes."
Meanwhile, the Nelson hop offers tropical white wine-like aromas, while Nectaron exhibits passionfruit and citrus flavors along with some West Coast-style dankness.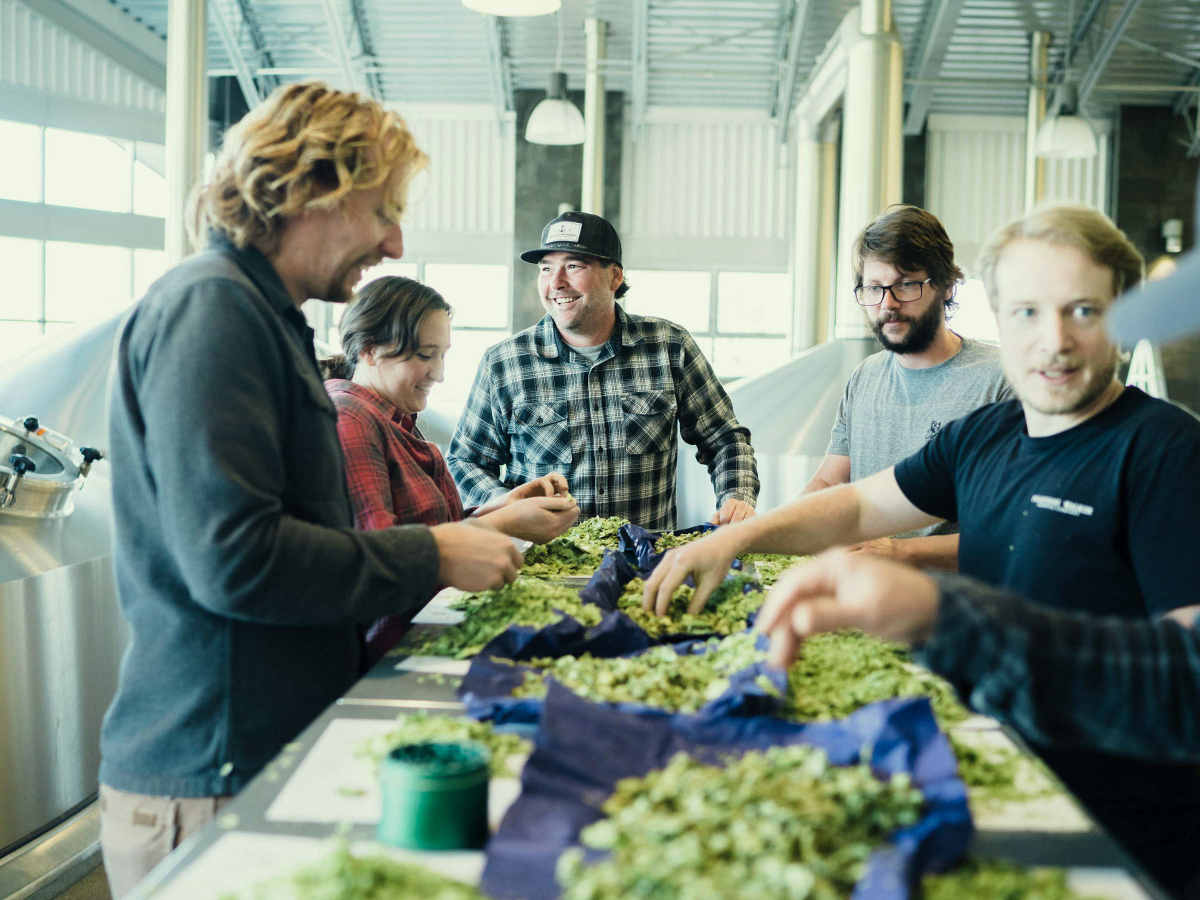 Indeed, Nelson and Nectaron give the beer enough bitterness to satisfy most American hop drinkers and the beer enjoys all the clarity and aggressive hops typical among West Coast IPAs. Still, the addition of Nelson and Nectaron doesn't overwhelm the distinct flavor and aroma provided by the entire blend.
"All of these hops play so well together and seem to spawn their own unique alchemy of flavors," Brynildson said. "This Luponic Distortion just pops with flavors of white grape, citrus, gooseberry and melon, and there's this light diesel-like dank note that frames it all perfectly."
It goes to show you that plentiful hops don't always mean abundant bitterness, but it sure does render a lot of flavor.
You can enjoy Luponic Distortion along with Propagator Nectaron Single Hop Hazy IPA and two other IPAs in the Firestone Walker Crafted Thru Hops IPA Mixed Pack.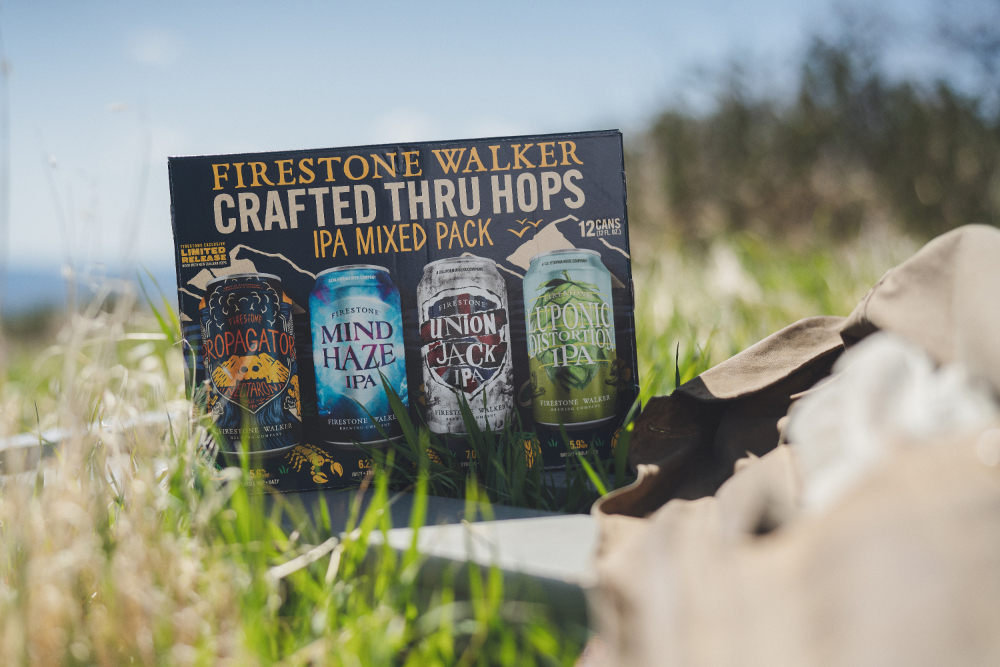 Feature Image: Dreelan Hubbard (FWBC)
---