No Comments
Hoppy IPA Day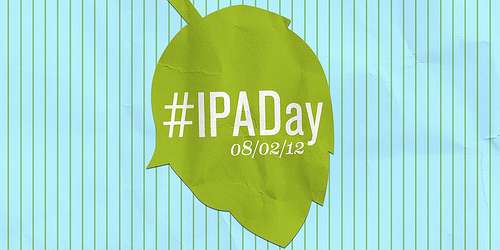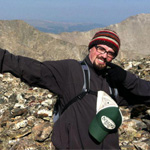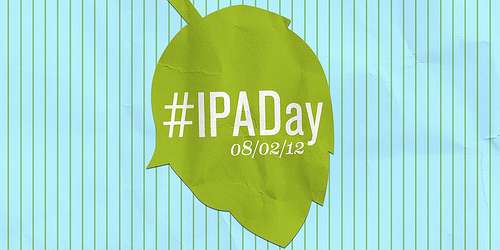 Hoppy International IPA Day!  We, here at PorchDrinking, love us some myrcene & lupulin, so we would like to list some IPAs for every level of drinking. IPAs have become one of my favorite styles of beer since I moved to Colorado. The balance of bitter and malty flavors is wonderful any day of the year but especially on this hopliday.
Beginner: Never had a hoppy beer
Hazed And Infused from Boulder Beer. Technically, this beer is an American Pale Ale that is dry hopped, but the flavor emphasis is all hops. At 5% ABV, it isn't boozy at all. You'll get the idea of hops without having your palette bombarded.
Happy Camper IPA from Santa Fe Brewing.  OK, our 1st true IPA, this beer was a great find in my exploration of craft beer out west. With the combination of Cascade, Simcoe, Bravo, Amarillo, Summit hops, this IPA will take you through the school of Big Hops. And at 6.6% ABV, we are starting to get into the range of most American IPAs.
Yazoo Brewing Pale Ale– Technically an APA but this Pale Ale deviates from the norm.  An extremely smooth drink, Yazoo's take on the pale ale is extremely floral and finishs with the taste of lychee fruit.  For southerners, this is a great intro to pale ales.
Novice: Have had 1 or 2, but still not sure
Ranger from New Belgium Brewing.  At 70 IBUs & 6.5% ABV, this IPA will make you realize if you like IPAs or not. I consider it a standard IPA for any beer enthusiast. The use of Chinook, Simcoe, Cascade hops will let you know that hops is what the brewer wants you to taste.
Union Jack from Firestone Walker. This is my favorite IPA ever. I put it for novices because of the balance David Walker has achieved in this beer. The hops are there & at the forefront of your palette without the drawbacks of being a hoppy IPA. It is a symphony of Warrior, Simcoe, Cascade, Centennial, Amarillo, Cascade, Centennial, Chinook, Simcoe hops combined with malts to create an eye opening experience into a beer type. Like taking the red pill from Morpheus or following The Rabbit down the hole, this IPA will start your journey into craft IPAs yet you will never want to go back
Intermediate: Cut my teeth on Sierra Nevada Pale Ale
Racer 5 IPA from Bear Republic. I'm actually enjoying this beer as I type this post. It combines all my loves & wants of an IPA (which are quality use of hops, a flavor and aftertaste that reminds I'm drinking a Big Boy beer,  high alcohol 7% or higher, and it makes me say, "Damn, that's a good beer.", after every sip.)
Titan IPA from Great Divide Brewing.  I recommend this to most of my friends who say they like hoppy beers. If they like this, then I know they enjoy massive amounts of hops.  Screaming notes of grapefruit citrus & extreme floral components, hops are on your mind from beginning to end in this beer.
Pro Level:
Hop Stoopid from Lagunitas Brewing. 102 IBUs is enough to call this Superman's IPA. It is over the top with hops, in a good way, and it is not for the average craft beer drinker. I'm serious, man, this beer doesn't mess around. There is a reason why this beer is only available in 22oz. bottles.
Myrcenary Double IPA from O'Dell Brewing. The anticipation of this beer's release in 2011 had me waiting like a kid on Christmas Eve. I couldn't sleep, minutes passed like decades, and I whined a bunch. So whenever one sees the words Double or Imperial before a beer style, then take caution, my friend. It means higher alcohol and INTENSE flavor (because they usually double the amount of ingredients).From its amber golden hue, the beer looks innocent, but it will let you know it is a force to be reckoned with at 1st sip.
Maharaja from Avery Brewing Company.  The Maha is not messing around.  At 102 IBU's there is not escaping the massive hop attack this beer packs.  While it is highly hopped its also a smooth and refreshing drink for those brave enough and adept enough to handle it.
Oh and have we mentioned Pliny the Elder?
Didn't get enough hops?  Avery Brewing Company is hosting their Inaugural IPA Fest on September 8th 2012 at noon.