No Comments
A Six-Pack of Beers to Try at the 3rd Annual Collaboration Festival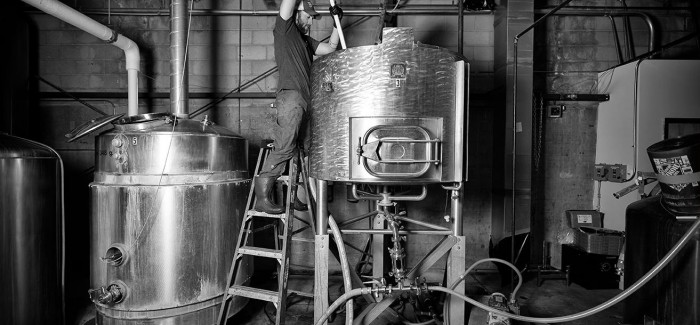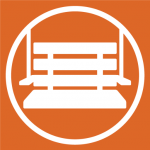 You've heard it time and again — the craft brewing industry is collaborative by nature. Breweries share know-how and ingredients. They root for each other. Veterans impart wisdom — including lessons learned the hard way — to the generations that follow. Of course, there are spats and personality clashes. But that is true when human beings come in contact with one another, no matter the context. For the most part, all the collaboration talk is backed up with deeds.
That ethos will be on full display Saturday at the sold-out Collaboration Festival, which will treat craft beer fans to 75 one-time-only brews created by local, national and international brewers. The recipes were hatched over taproom conversations or emails, almost without exception through some thread that connected the participants in the ever-expanding craft beer world.
Here, we've highlighted a half-dozen collaborations worth checking out —  not only because they sound great, but because each tells a different story about where beer is headed.
Station 26 Brewing/Comrade Brewing/Cannonball Creek Brewing: IPA is Dead.
It's still all about the hops. IPAs remain the undisputed kings of the craft beer world, and Colorado sits at a fascinating intersection of east and west coasts. As brewers at these three hoppy beer meccas well know, the IPA is very much alive — and evolving.
In many ways, the double IPA recipe that brought together Golden's Cannonball Creek Brewing with Denver breweries Comrade Brewing and Station 26 Brewing provides a window into how the American-style IPA has changed. First, consider the hops. Constant experimentation and the fierce fight for sought-after varieties such as Citra, Simcoe and Amarillo has everyone chasing the next interesting thing. It's doubtful you've heard much, if anything, about the three hops featured in this collaborative one-off: Azacca (citrus/tropical fruit notes), Idaho 7 (dank/resinous) and Jarrylo (described as "banana/pear/spice" by suppliers).
"The reason all three breweries have these hops on hand is because we are all trying to add new hops to our arsenal, and it takes some experimentation to make this happen," said Brian Hutchinson of Cannonball Creek. "It would have been easy for us to load up this beer with the usual suspects and make a great double IPA, but we wanted to take some risks and learn something from the process."
The beer also reflects a shift away from bitterness and toward more hop flavor and aroma in hoppy beers. As Justin Baccary of Station 26 explains, this beer boasts a total of four hop additions — first wort hopping, nothing in the boil, then a huge whirlpool addition, then two large dry hop additions. "Generally speaking, this is consistent with how a lot of people are making 'modern' IPAs these days," Baccary said.
The IPA is dead. Long live the IPA.
Avery Brewing and Call To Arms Brewing: "Breeze's Mom" Stout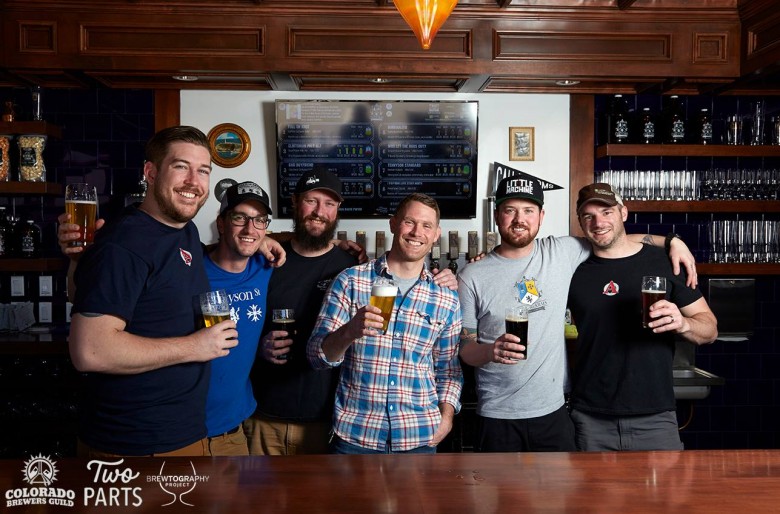 Brewers branching out from established craft breweries to forge their own paths is a notable industry trend that's only accelerated lately. Looking at the staff rosters at recent Colorado start-up breweries can feel a lot like tracing a family tree. So it comes as no surprise that at least a handful of the beers featured at Collaboration Fest are essentially family reunions.
Call to Arms Brewing was one of the most anticipated new Denver breweries to open in 2015, in large part because of the pedigrees of the three owners. Jesse Brockstein, Chris Bell and Jon Cross all are veterans of one of the state's most respected breweries, Avery Brewing in Boulder.
When the Call to Arms crew reunited with Avery brewer Josh Rapp, they decided to revisit a happy accident. Years ago, Bell tossed in the wrong hop addition to a batch of Avery's Out of Bound stout, to delicious results. For Collab Fest, the former colleagues concocted a modified version of the same beer with a newcomer hop strain, Idaho 7. The hop starring in "Breeze's Mom," resinous and weed-like, is balanced nicely by a clean, smooth, chocolatey malt bill.
Good people leaving a brewery to venture out on their own naturally brings mixed feelings — regret at losing, well, good people, but a measure of pride, too. Avery's Rapp says of the Call to Arms trio: "Those guys were such a huge part of what made us run smoothly from day to day because they were they were just so damn good at their jobs."
Interested in crashing other family reunions at Collaboration Fest? Check out the funky Brett kettle sour from Denver Beer Co. and fellow Denverites at Spangalang (shared history at DBC); the Chocolate Coffee Raspberry Russian Imperial Stout uniting Fort Collins-based Odell Brewing and Southern California hop masters Stone Brewing (some shared Odell roots); the Scotch Ale from Denver's Little Machine and Indianapolis-based Sun King Brewing's (Rock Bottom), and the saison-cider blend from Wonderland and C Squared Ciders (Wynkoop Brewing).
TRVE Brewing and Prairie Artisan Ales: Oak-Aged Gose on Oklahoma and Colorado Peaches
You hear the word "terroir" a lot these days in craft brewing. Essentially, it's of the earth, a sense of place, flavors and aromas rooted in the here and now. It can mean fruit plucked from a nearby orchard, hops grown in the backyard, or wild yeast captured on a rooftop.
When the metal-heads at Denver's TRVE Brewing and Oklahoma's Prairie Artisan Ale got their heads together on a sour beer, they knew terroir would loom large. For years, Prairie has been culturing its own lactobacillus strain, giving its wild and sour beer a distinctive Krebs, Okla., flavor. As TRVE has become one of the area's sour beer leaders with last year's opening of the Acid Temple production facility, it has embraced 100 percent mixed culture fermentation.
Oh, and both Oklahoma and Colorado grow some pretty good peaches.
The collaboration beer conceived in Denver is clearly the offspring of the two breweries — a peach gose aged in wine barrels with a lactobacillus culture grown at Prairie's Oklahoma brewery. The Prairie guys arrived with a pallet of local peaches, and their TRVE counterparts contributed peaches from Palisade, the heart of Colorado peach country.
"It gives the beers a sense of place," said TRVE brewer Zach Coleman. "It sounds like a buzzword, a phrase, but it kind of roots them. For me it's nice because it grounds what you are doing to what's available to you, and that's intriguing to me. It makes you work with what you have."
Prairie brewer Chase Healey foresees house yeast only growing in popularity. "It seems like most brewers can buy a pitch of wild yeast and make good beer these days," he said. "If brewers want to stay ahead of things, I think that using the yeast right outside their door is the way to go."
Ska/Devils Backbone/Gordon Biersch: Kurr's Light
Craft beer began in part as a rebellion against swill — light American lagers that have dominated the U.S. marketplace for time eternal. So we did a double-take after learning that three craft beer superpowers would be teaming up to create their own version of that very style.
Two of the three participating breweries are known for spot-on, brewed-to-style lagers — mainstay Gordon-Biersch and Devils Backbone out of Virginia. The third brewery, Ska Brewing of Durango, hosted the collaboration and veered into unchartered waters by brewing a light lager.
As professional brewers we all know how difficult it is to brew a clean, light, low ABV beer, and that is the reason we have such an appreciation for these beers," explained Dave Thibodeau, Ska's founder. "You can't mask any mistakes with loads of hops, or dark malts, or pretending it was supposed to be a sour beer when it wasn't.
Jason Oliver, Devils Backbone's head brewer, and Tom Dargen, director of brewing operations for the country's 35 Gordon Biersch brewpubs, made the 6-1/2 hour drive from Denver to Durango to brew with Ska head brewer Thomas Larsen. The resulting beer is Kurr's Light, a 3 percent alcohol-by-volume clean, crisp light American lager named for Ska packaging manager Chris Kurr. The beer, Thibodeau cracked, "has less character than the people who made it."
Craft lagers are not nearly as prevalent as ales, but the long-in-coming move toward more sessionable beers opens the door for more. (See: the commercial success of Boulder-based Upslope's Craft Lager, its top-selling beer). Will we start seeing more breweries dial it down in a way that these three collaborators did with this one-off? Don't take the prospect lightly.
New Belgium Brewing, Falling Rock Tap House and Star Bar: Rockstar Tré
Collaborations are not just for breweries anymore. Beer bars, restaurants, liquor stores and other businesses are teaming up with kindred-spirit breweries to create special beers to help them stand out from competitors and tap into consumers' thirst to buy local and independent.
Just as breweries set aside competitive impulses to brew with brewers-in-arms, two of Denver's go-to beer bars are again teaming up with the state's largest independent craft brewery to literally blend their talents and tastes. For the third time, the respective owners of legendary Falling Rock Tap House and dive-bar-turned-beer bar Star Bar are collaborating with New Belgium wood cellar manager extraordinaire Lauren Salazar on a blended sour.
To start off, Salazar tasted her way through 36 foeders (for the uninitiated, they are towering wooden barrels) filled with Felix, which serves as the lighter base beer for New Belgium sours such as Le Terroir and Eric's Ale. She singled out about a dozen. Next, Salazar, Chris Black of Falling Rock and Justin Lloyd of Star Bar met for an afternoon of tasting, discussion and deliberation. The fruit of their efforts is Rock Star Tré, a blend of five batches of Felix featuring notes of brettanomyces Lloyd describes as "bold, bright and a little bit funky."
Collaboration is the net result of caring," Black said. "When you care about what you are doing and what is going on around you, you find like-minded people doing the same things; it's a very natural progression."
If you miss the third Rock Star at the festival — or lack a ticket — the funky third iteration of Rock Star will be available on tap at Falling Rock and Star Bar, both of which are festival co-sponsors.
Beryl's Beer Co./ Goose Island Beer Co.: "Papa Eder Weiss" Weiss Beer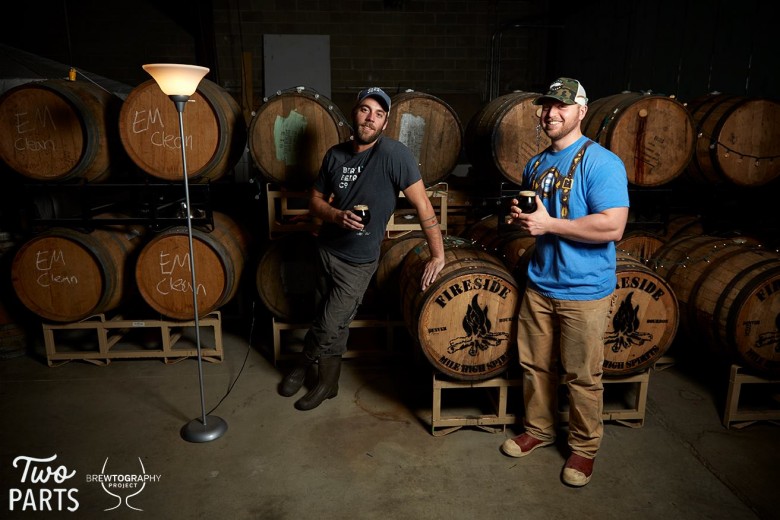 Not everyone can count a visit to a German beer hall as course credit. When you are enrolled in the world-renowned six-month brewing course of the Siebel Institute of Technology and Doemens Academy — which includes time in Germany — raising a stein or three is a prerequisite.
That is where the story of this collaboration begins. Years ago, Eric Nichols, Quinn Fuechsl, Daryl Hoedtke, Taylor Nelson and Brian LaGro became fast friends while enrolled in the program, bonding over a shared reverence for German tradition, quality standards and commitment to brewing. The friends took starkly different paths. Nichols went on to brew for Beryl's Brewing, which opened two years ago with a 7-barrel system and passion for barrel-aging. The other four brew for Chicago-based Goose Island Brewing, which in 2011 sold a majority stake to Anheuser-Busch InBev, the world's largest brewing company.
Few if any things are more noteworthy — or divisive — in brewing than mergers and acquisitions. Some independent U.S. craft brewers would never dare to share a kettle with anyone who works for a brewery in the portfolio of one of the world's mega-brewers.
Obviously, the opposite was true for the five friends who met through the Siebel program. To a man, they say what's important is what your brewery stands for. At the end of the day, can a consumer walk into the brewery and chat up the people responsible for what's in their glass?
Quinn puts it like this: "[German beers] were some of the best beers I've ever had, steeped in a tradition of excellence and still crafted with the utmost precision and passion. But do we call those craft beers? Who cares."
So about this collaboration beer … Nichols calls the sour Papa Eder Weiss a "welcome blast of hoppy goodness compared to traditional German styles." He wrote the initial recipe using mostly German malt, and the brewers settled on Ella and Wakatu hops, whose Australian and New Zealand fruity flavors complement the Hefe yeast characteristics.
So is this a "craft" beer? The brewers who found a lot in common over those lagers in Germany would have a simple answer for that. Just call it beer — and try one.

---