No Comments
Weekly Growler Fill | National Beer News Roundup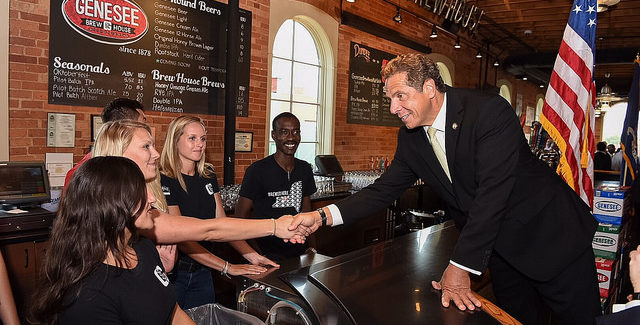 Stone Brewing picks a new CEO, Governor Cuomo allows early drinking to boost craft business, and AB InBev buys more breweries. This week's beer news has everything from legislation to new beginnings, but wouldn't be complete without stories of acquisitions. Don't get left behind. Keep reading to catch all of the details in this edition of the Weekly Growler Fill.
Stone Brewing will soon say goodbye to Greg Koch as the CEO of the company. He won't be gone forever, though. Koch will transition into his new role as Executive Chairman, building long term plans instead of managing the day-to-day. Taking over for him as CEO is Dominic Engels, former President of POM Wonderful (makers of pomegranate juice, among other things). Steve Wagner, President of Stone and Chief Stone Culture Architect, insists that Engels had the perfect cultural fit….AKA he must be very cool. It also doesn't hurt that Engels speaks German and spent a good part of the last decade handling the European business of POM Wonderful. In other words, Engels is adequately prepared to guide Stone, and their new German brewery, into their next era of greatness. Engels will officially start the job tomorrow (Tuesday, Sept. 13).
---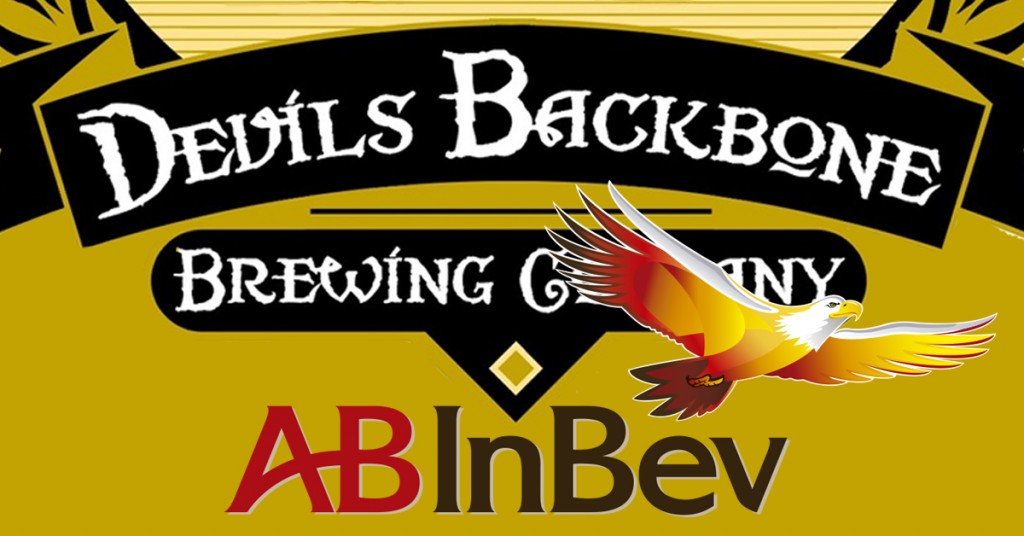 The Department of Justice is no longer investigating AB InBev's pending acquisition of Devils Backbone. The DOJ originally opened the investigation to ensure a competitive market was being preserved. One role of craft beer is to prevent a monopoly (and price gouging) by 'big beer' by providing a more competitive market. If big beer buys the craft brewers, there is no one left to compete. However, after AB InBev and SABMiller announced their plans to merge and SABMiller announced its plans divest from all U.S. business, the DOJ no longer saw the Devils Backbone acquisition as a threat to competition. Their official statement:
"After careful consideration, the division has determined that, in light of the distribution relief secured in the ABI/SABMiller settlement, the competitive implications of ABI's acquisition of Devils Backbone are too uncertain at this time to warrant further investigation.  However, the division will be carefully monitoring ABI's compliance with its distribution obligations under this settlement. The division will also carefully scrutinize any future craft acquisitions by ABI.  The ABI/SABMiller settlement provides the division the opportunity to review certain of ABI's future craft acquisitions – including acquisitions that may fall below the Hart-Scott-Rodino Act's reporting thresholds. "
---
Another brewery is about to be under the very large umbrella of AB InBev. The brewing giant announced plans to buy Belgian craft brewer Bosteels, the maker of Tripel Karmeliet, DeuS, and Pauwel Kwak. Bosteels was previously family-owned since its beginning, over 200 years ago. Although there will be new ownership, Antoine Bosteels will continue to run the brewery under AB's craft and specialty division. Details were not released, but Belgian news outlets value the deal at about $225.4 million.
---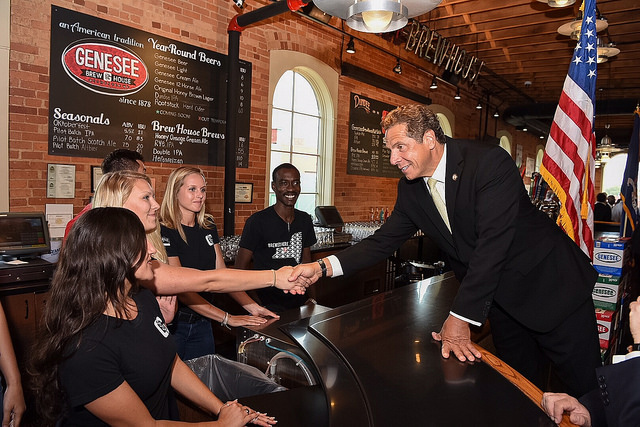 Governor Cuomo of New York is allowing basic bitches to do what they do best: drink at brunch. Last Wednesday, the governor signed a bill into law that allows alcohol to be served at restaurants starting at 10am, rather than noon. The law's intention is to modernize NY's archaic regulations surrounding alcohol and to boost the craft beer and wine industries. Besides allowing early brunch drinking, the bill also eases regulatory requirements, such as burdensome fees, on craft breweries, distilleries, and wineries.
Gov. Cuomo signed the bill into law at Genesee Brewery, in Rochester, NY. While he was there, he also announced the Genesee Brewery expansion and creation of 128 new jobs. Genesee is calling their latest project an 'Eco-Brewery' that will include a restaurant and tasting room, expansion of the pilot brewery, and a new event space.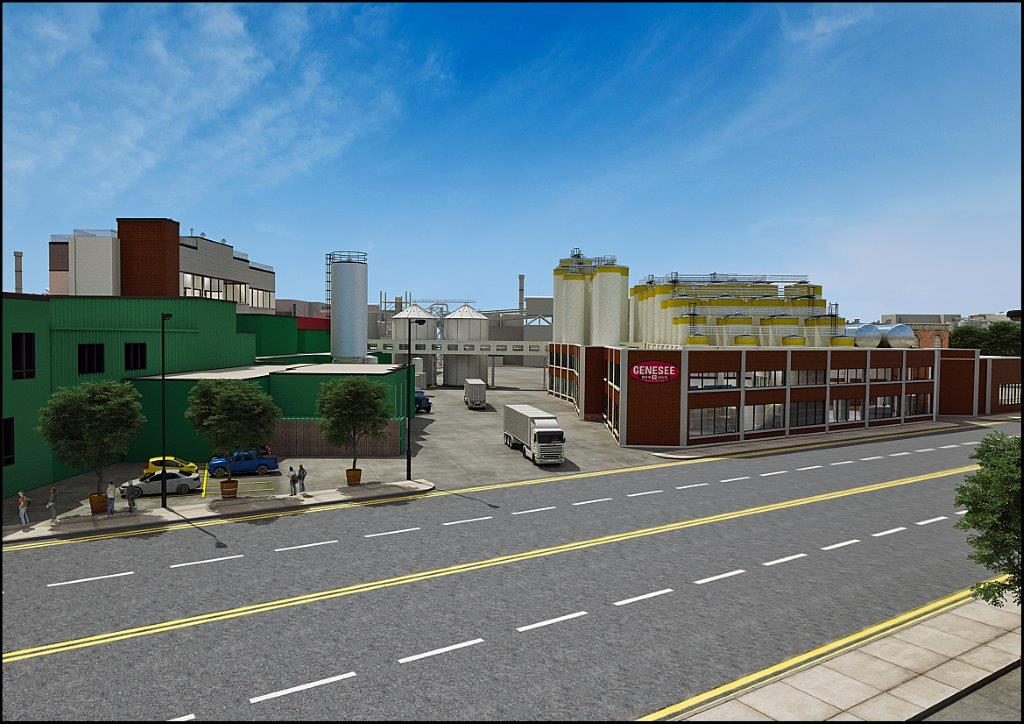 ---
Last year, we told you about cannabis-infused beers that would make their debut at GABF. Almost one year later, Dad and Dude's Breweria has received federal approval for distribution of their cannabis beer line, General Washington's Secret Stash. Although the brews are infused with extracts from cannabis stalk and stems, they won't get you high. The infusions contain cannabidiol, not THC. Mason Hembree, co-founder of Dad and Dude's explains his motivation behind the beers, "We believe Cannabis should be removed from scheduling, just like alcohol and tobacco. We believe our beer will help bring the debate to the local bar, tavern and liquor store."
The brewery has launched a Kickstarter campaign to support the project, with hopes for national distribution if enough money is raised.

[Read full article]
---