No Comments
2 Days, 2 Nights | Melbourne's Craft Beer Scene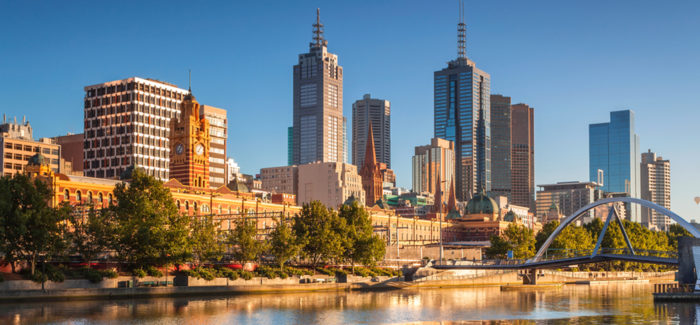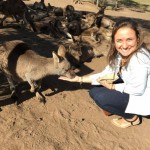 Welcome to the world's most livable city – Melbourne, Australia. Melbourne is where every corner offers something new and surprising, where everything from world class food options to the paint on the alleyways beg to be explored.
Australia's "second city" is actually first in many ways – first to experience the gold rush and the subsequent booming population, first to host the olympics, first in craft beer, first in livability (six years running!), and definitely first in this honorary Aussie's heart. Exploring Australia without a stopover in Melbourne would be like exploring the Western US without checking out Seattle or Portland. Especially if good beer guides your hand, Melbourne is the place to visit. A wild and vibrant pulse courses steadily through the painted alleyways of the CBD, shines in prized Victorian architecture juxtaposed with ultra modern installments, and flickers in cozy underground and sunny rooftop bars hidden in plain sight behind unassuming storefronts. Two years of constant wonderment, of peeking around every corner to find a new work of art, a pop-up festival, or a beckoning side door – even two years was not enough Melbourne for me, but in just two days and two nights you can see what I mean.
Day 1
I know you're anxious to see what Aussie craft beer is all about, but you'll have to cool your jets because Aussie's largely don't drink in the morning. You might not either if you had such an impressive coffee selection. You can't take more than ten steps in Melbourne without stumbling across great coffee, but for the sake of moving along with our day I'll send you to Auction Rooms. Order a flat white and an avo smash and thank me later.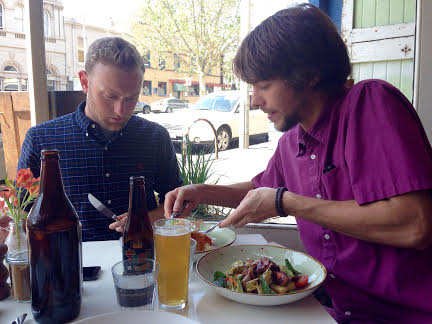 From there hop the tram to Federation Square, the hub of the city. The iconic Flinders Street Station towers over the bustling square ideal for people-watching, horse-drawn-carriage-ing, and always home to some festival, musical act, or social experiment. Soak in the city's heartbeat, and head across the street to the city's watering hole, Young & Jackson. You'll find mostly macros here, but some of them aren't bad. Grab a 20 oz Victoria Bitter to acclimate yourself to what the masses drink, and to help you appreciate the craft delights in store for you later. Melbourne is the sport capitol of Australia, so from here you can follow the rowdy masses on a stroll along the Yarra River to the sporting arenas where you can catch Melbourne's beloved version of football (AFL, Mar – Oct) or cricket (Oct – Mar) at the mighty MCG, Melbourne's 100k sporting stadium, or the Australian Open in January.
Having done your time barracking for one of Melbourne's teams (go roos!) and drinking the beer of the masses, it's time to head into Melbourne's trendier neighborhoods and find the source of our craft beer pride. Start your tour at Mountain Goat, where I'd recommend the Summer Ale for a light beginning to the long night of beer tastings ahead of you. Around the corner, your next stop is my personal favorite, Moon Dog. Grab a pizza from the food truck outside, sink into one of their ancient armchairs, and taste every one of their constantly revolving, impressively original tap list. Ranging from a Carrot Cake Pale Ale to a 18.4% Jumping the Shark Stout, the whole range is worth tasting. Grab their Aussie version of Cards Against Humanity and spend some time making friends and loving the Melbourne life.
When you've had your fill, head to the brand new Stomping Ground for a night cap. All of these breweries close around 12, but if you've followed my instructions so far you should be well ready to nod off. If by some magic you still have some steam left, head to the Night Cat to enjoy the live band and late curfew until the jet lag catches up with you.
Day 2
Start your day off at Joe Taylor for one of Melbourne's best Bloody Mary's, and then saunter over to Queen Victoria Market where you can stock up on souvenirs (bottle opener made of actual kangaroo testicles anyone?), fresh produce and meat, and on Sundays extra stalls churning up hot food ranging from crepes to crispy pork belly, wine and beer tasting, and extras ranging from camel rides to petting zoos. Much like the rest of the city, Queen Vic is full of surprises.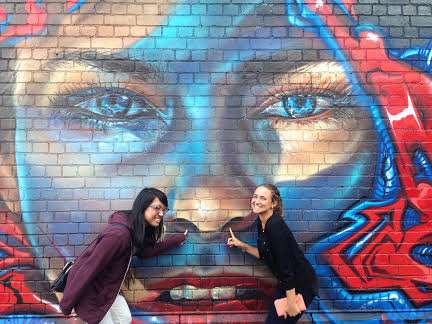 For your second afternoon of brewery crawling through our city, I'm sending you north to Brunswick. As a spacious and sprawling city, Melbourne is defined by the diversity and creativity of its surrounding neighborhoods just as much as it is by the eclectic vibe in the city center. Spend an afternoon in Brunswick and you'll see what I mean. Trams share the road with cars, bikes, and hipsters. Animated trashcans encourage you not to litter. Old churches become book stores and old book stores become bars, and on and on until you're not sure whether you're standing in a shed or a brewery, but you know that you're happy about it.
From here, let's begin at Temple Brewing with a paddle, a sunny patio, and a dog to pet. This new brewery serves up quality beers and quality food to a growing market of craft beer connoisseurs in Melbourne. Right around the corner, the Alehouse Project sports an impressive constantly rotating tap list of exclusively craft beers, and that "am I in someone's living room?" feel that makes Melbourne so lovable.
Once you're saturated with north side vibes and pints, it's time to head south to check out Melbourne's beachy side. St Kilda sits perched on Port Phillip Bay and attracts all types of beachgoers and backpackers. To find the crowd, head to Republica for their Sunday Session where you can relax on the beach with a beer in hand. When the sun starts to set, stroll out along the boardwalk to find a colony of penguins returning home for the night. From here you'll also get the best view of the city across the bay to end your trip. A packed two days, but a mere intro to our lovable city. Between, under, and on top of those skyscrapers there's so much more city that begs to be explored and re-explored. Spend two days or two years, this craft city will keep finding ways to surprise you.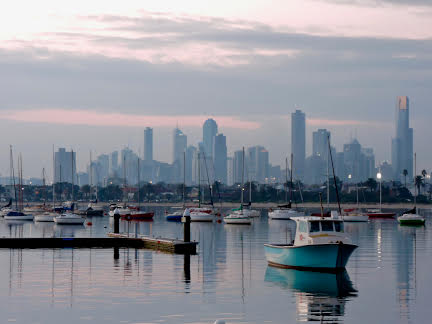 Honorable Mentions
If you managed to allot more than 2 days in our lovely city, or you're driven by more than the raw desire for hops, these world-renowned sights might be worth putting down the pint and heading out of the city.
The Great Ocean Road – Australia's number one attraction. Coastal highway dotted with surf towns, lighthouses, and… koalas. Drive, swim, explore, and marvel and the vast coastline and fuzzy animals of Australia.
Yarra Valley – I didn't say you had to stop drinking entirely. Yarra Valley is Victoria's prized wine country, a scenic hour train ride out of the city. Gorgeous views, world class wine, and if you're lucky, a few kangaroo friends hopping through the grapes. There's even a brewery and gin distillery to keep you busy all day.
Phillip Island – Penguin parade. Need I say more?
---