No Comments
45 Events and Moments That Made Us Drink in 2016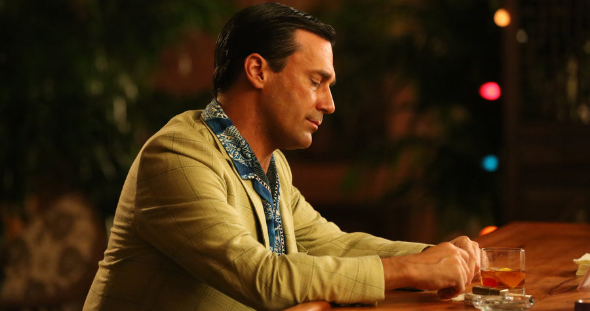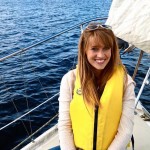 Image courtesy of NPR
There is no doubt about it: 2016 has been a year.
I would say that it has been a rollercoaster, but the cliche does not do it justice. This year has not been a rollercoaster. This year has been a journey through the entire amusement park  – with that park being haunted by ghosts, designed by aliens, and operated by zombies – all the while being secretly funded by the next President of the United States. Oh – and on top of all of this, there is no escaping the park because they have locked the gates, thrown away the keys, and sentenced you to misery by playing MMMBop by Hanson on the park speakers on repeat. It never stops. There is no stopping the bop.
Needless to say, I'm ready for 2016 to be over.
Luckily, we have had a saving grace throughout 2016. Craft beer. This year may have induced anxiety, eye-rolling, crying, and awkward family get-togethers, but the continued strength of the industry has at least allowed us to always have a delicious beer-in-hand. This, coupled with 2016 always giving us an excuse to drink up, has been a teeny, tiny, minuscule, barely-there silver lining.
Of course, there have been a few redeeming things about 2016. Though they seem few compared to the absurdity of the rest of the year, they do exist. Obviously, we had an excuse to drink up here too… Finally – good news! Let's cheers! Immediately!
Without further ado, we present to you the list of all events within 2016 that made us drink. The good, the bad, the ugly, and the just really, really, ridiculous.
Farewells
Alan Rickman
Alan Rickman was much more than Professor Snape. He was a master of the stage, of performance, and an example of how to be an outstanding person despite fame, acclaim, and success. Rickman passed in January – making all Harry Potter pans turn to page 394.
David Bowie
Bowie knew no bounds. He was a musician, an actor, a fashion icon. The "Space Oddity" singer lost his battle with cancer in January.
Glenn Frey
Co-founder of the Eagles and "Hotel California" co-writer passed at age 67 in January.
Prince
As a Minnesotan, this one hit home. Prince – the extraordinary musical artist with a career spanning nearly four decades, left us in April of 2016.
Harper Lee
Literature fans and professors all of the world mourned the death of Lee, writer of How to Kill a Mockingbird, in late February when she passed at age 89.
Patty Duke
Oscar-winning actress and mother of 'Lord of the Rings Star' Sean Astin left us in March of 2016.
Doris Roberts
The Everyone Loves Raymond star passed away at age 90 in April.
Morley Safer
The journalist, who was recognized for his long tenure on 60 Minutes, died at age 84 just days after retiring from the investigative program.
Nancy Reagan
The former First Lady of the United States passed away in March of 2016.
Muhammad Ali
The boxer-turned-philanthropist, who was one of the most recognizable sports figures of our time, passed away in June of 2016. 'The Greatest of All Time' is already deeply missed.
Anton Yelchin
The 'Star Trek' and 'Like Crazy' actor tragically lost his life in a freak accident in June of this year.
Elie Wiesel
The Holocaust survivor and author died on July 2 at age 87.
Garry Marshall
Marshall, a writer, director and author best known for 'Pretty Woman' and 'Happy Days' lost his life in July at age 81.
Gene Wilder
Actor Gene Wilder, star of 'Willy Wonka & the Chocolate Factory' passed away at age 83 in August.
Arnold Palmer
The golf legend – who is regarded as one of the best that the sport has ever seen – left us in September of this year.
Florence Henderson
Our favorite television mom, Florence Henderson of 'The Brady Bunch' passed away in late November at age 82.
John Glenn
The astronaut and United States Senator passed away at age 95 on December 8.
George Michael
The 80's pop icon and the "Wake Me Up Before You Go-Go" singer left us on Christmas of this year, as the rest of us were listening to his other classic, "Last Christmas".
Carrie Fisher
Our favorite princess left us for a galaxy far, far away on December 27. Fisher was not only Princess Leia – she was feisty, Hollywood royalty who ignited passionate and compelling discussion on mental illness.
Debbie Reynolds
WAIT. STAHP IT. STAHP. IT. The mother of Carrier Fisher, our Princess, died one day after her daughter passed away. She was 84, and was best known for her role in Singin' in the Rain. 
---
Breakups
Brad Pitt & Angelina Jolie
Pitt and Jolie had been together for 11 years before Jolie filed for divorce in September of 2016. Consequently, thousands of fans lost their faith in love, burned their 'Mr. and Mrs. Smith' DVDs, and ate copious amounts of ice cream.
Liev Schreiber & Naomi Watts
Schreiber and Watts threw in the towel in September, just days after Jolie and Pitt, after 11 years of marriage.
Taylor Swift & Calvin Harris
But like, sorry, is anyone surprised? No? No? OK, let's move on then.
Taylor Swift & Tom Hiddleston
Again, anyone shocked? Nope. Just looking forward to the catchy post-break-up tunes.
Joshua Jackson & Diane Kruger
Jackson and Kruger said 'adios' after 10 years together, queuing dozens of 'Dawson's Creek' marathons across the globe.
Amber Heard & Johnny Depp
Heard filed from Depp in May – sweeping the nation with rumors of abuse, scandal, and drama, drama, drama.
---
Current Events
The Olympics
Finally – a reason to drink in celebration! There isn't a soul who didn't love watching Rio's Olympic games over the summer – and though Rio may not have been as prepared as the athletes, it added to the reasons to keep your eyes glued to the screen.  All in all records were broken, Lochte finally got what he deserved, pools turned green, refugees had their chance to shine, and we got to know Simone Biles.
Democratic Primaries
We can't just say 'the election of 2016' as a reason to drink. The election provided us a million reasons to fill our glasses. Let's start with the Democratic Primaries. Are you a Bernie bro? Or are you with her? Wait… wasn't there one other candidate, too? He didn't seem to make it to far… Needless to say, the primaries didn't just divide parties – it divided people within those parties, casting an ominous shadow of what was to come.
Republican Primaries
Are you with the billionaire businessman, reality tv star, self-confessed groper? Or do you stand by the neurosurgeon who speaks no louder than a mouse and can't make his way to the stage? Or how about the brother and son of two past Presidents? And why aren't we giving the reasonable Governor of Ohio more air time? The madness of the Republican debates – where we discussed penis sizes, among other issues, resulted in copious amount of 6-pack purchases.
Election Hacks
As the election pressed onward, we not only got to know the candidates intimately well by FBI investigations and leaked Access Hollywood tape.  We were also thrown into the middle of the most hacked election of all time – with one Vodka-sipping country being the suspected culprit. The DNC leak, and the release of John Podesta's emails, added to the oddity that was 2016 – and undoubtedly influenced voter's ballots. #ThanksPutin
Presidential Debates
'WHAT IS HAPPENING TO OUR WORLD AND WHO IS THE HERO IN THE RED SWEATER? AND WHY DOES HE HAVE TO BE A CREEP TOO?' – anyone listening to any of the three debates. I will refrain on saying any more.
The FBI
Just before you thought this year couldn't get crazier, the FBI announces it's reinvestigating one of the candidates only a few days before the election is held. Casual. But, hey, it's 2016! All bets are off.
The Election of Donald Drumpf
Well, that was unexpected. Despite every poll indicating otherwise, Donald Drumpf clenched the election despite having any military or government experience, and was announced the 45th President of the United States. Queue riots, a heart-breaking concession speech, hate crimes, questionable cabinet picks, and Leo coming to the rescue. Meanwhile, Hillary Clinton's lead continues to climb in the popular vote – as she leads Donald Drumpf by nearly 3 million votes. BRB, I have a few shots of tequila that I need to down before continuing on. 
Syrian Civil War
The heartbreaking Syrian Civil War is still waging on – and is a major focal point of 2016. Images and videos that are impossible to forget that give us a glimpse into the unimaginable daily lives of families and children trapped in the country. And there is, seemingly, no end in site. Good thing everyone has a differing opinion on what needs to be done here to combat a devastating migrant crisis, the rise of ISIS, and death of innocent civilians.
World Series
ANOTHER HAPPY EXCUSE TO DRINK. PRAISE THE LORD. I don't care if you're a Cubs fan or not – let's admit that this was the ultimate underdog story. After a 108-year dry spell, the Cubs clenched their title as World Series champions. And we were able to get a full seven games. Great baseball = Full pints and hearts.
Pokemon Go
Sure, this was bizarre, but we're going to count this as another cheerful excuse to clink our cups! This year we were given a chance to catch-em-all, and suddenly every day discussion included chatting about Charizard, Bulbasaur, and Pikachu. It was a welcomed distraction to everything else we were dealing with, so we'll take it.
Brexit
Oh, goodness. This year, United Kingdom voted to leave the European Union, sending global markets into a frenzy. Oh – and 'What is Brexit' trended in the UK immediately after the vote, so that was positive. Farewell David Cameron, you'll be missed.
Black Lives Matter
Black Lives Matter was a hot topic in 2016 – as communities came together to protest police brutality and the senseless killing of numerous black men. It exposed a racial divide in the country that had been swept under the rug for decades. No word on how our 'law and order' president-elect is going to handle the issue.
Pulse Nightclub Shooting
The worst mass shooting in American history took 49 lives this year, when a shooter opened fire in a gay nightclub in Orlando, Florida. As hearts ached across the country and tears were shed for strangers that could have easily been friends, the country came together to celebrate the beautiful lives that were lost, and we were assured by a very wise man that 'love is love is love is love is love'.
Hamilton
2016 may have been mediocre, but at least we got to know Lin Manuel Miranda. Miranda did what all history middle school teachers could not by making the lives of our founding fathers fun, engaging, and… musical? He did not waste his shot by putting together one of the most celebrated musicals of our team.
Zika
Forget sharks, alligators, crocodiles and spiders. 2016 was the year where we had to, again, fear the mosquito. Zika emerged in early of this year, and caused devastating health effects to pregnant women and their children. The only good news here is that it forced our politicians to work together by passing some government spending (which we hear can be a good thing) to continue looking for a cure.
Jupiter
2016 affirmed that NASA is still cool. Like, really cool. This summer, the organization sent the Juno spacecraft around Jupiter to survey the planet for 20 months. Houston – no problems here.
United States and China Ratify Paris Climate Change Agreement
A win for the climate! Drink up! In September of this year, the United States and China both ratified the Paris Climate Change Agreement. BFD, as the two together almost have 40% of the world's carbon emissions.
Rogue One
Thank goodness for another Star Wars movie to carry us into the new year. Cheers to being one with the Force. The Force is with us.
The New Year
Praise. The. Lord. 2016 is over people. Has there ever been a better excuse to raise our glasses? I think not. Cheers – and we look forward to bringing more news on craft, pop culture, music and more in 2017.
---