2 Comments
Citradelic Marinated Chicken Tacos with Mexican Street Corn Relish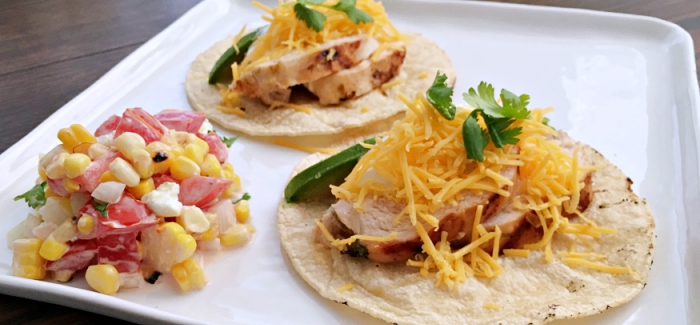 Whether you celebrate Cinco de Mayo or not, these marinated chicken tacos are the bomb diggity. Seriously. Full of lime and spice, they'll have you praying for #TacoTuesday every damn day of the week.
Chicken marinated overnight in lime juice and craft beer leaves the chicken juicy and full of flavor. Grilled for the ultimate smokiness and topped with your choice of taco toppings, these marinated chicken tacos will leave you satisfied and will help soak up all the beer and margaritas you consume on this American-celebrated Mexican holiday.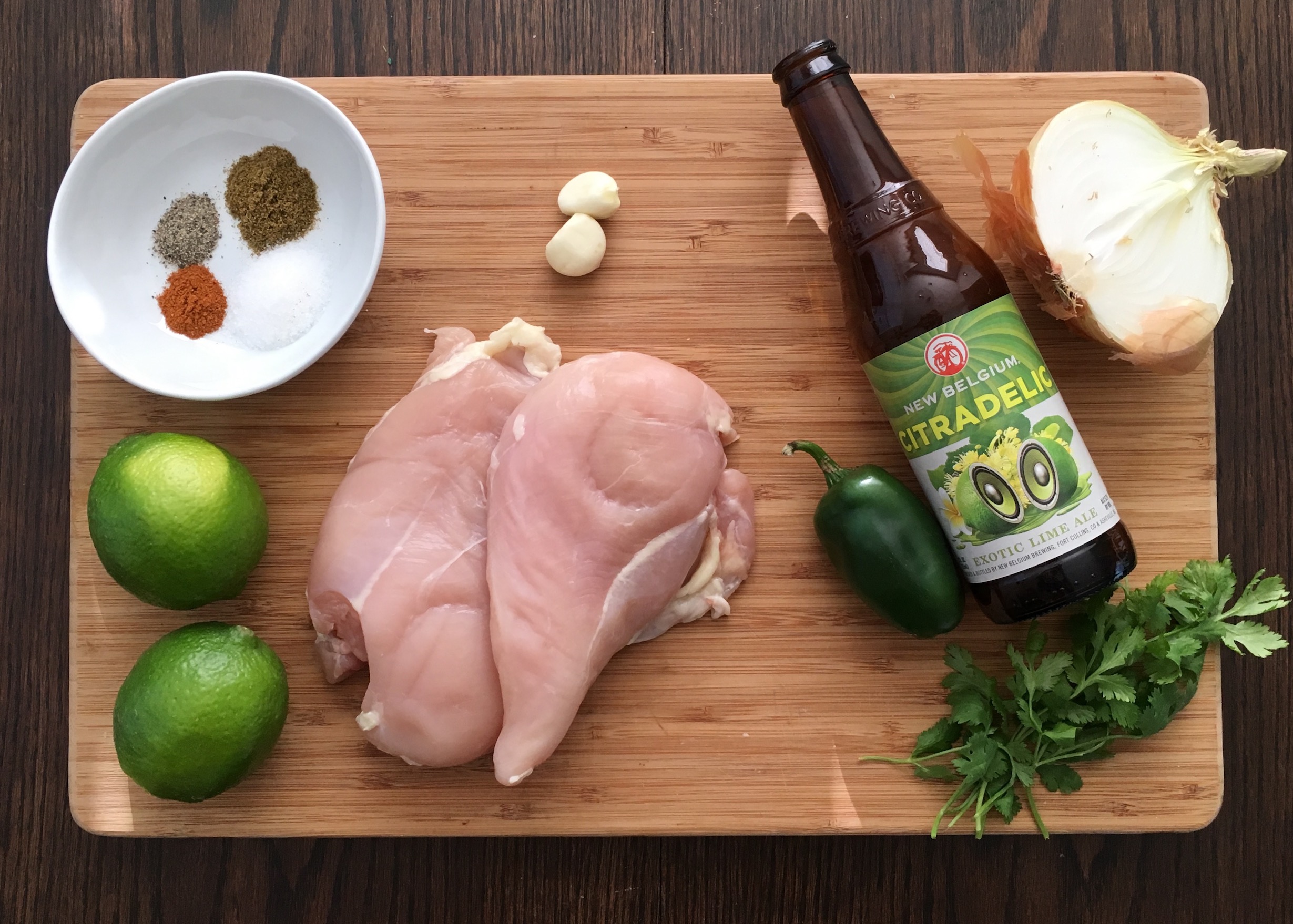 You could use any craft beer of your liking to marinade the chicken. I chose New Belgium Brewing Co. Citradelic Exotic Lime Ale to really amp up the lime flavor. Chicken is a pretty flavorless meat, so the more seasoning and flavor you add to the marinade, the more flavor you will get in the resulting dish. You really can't overdo it here.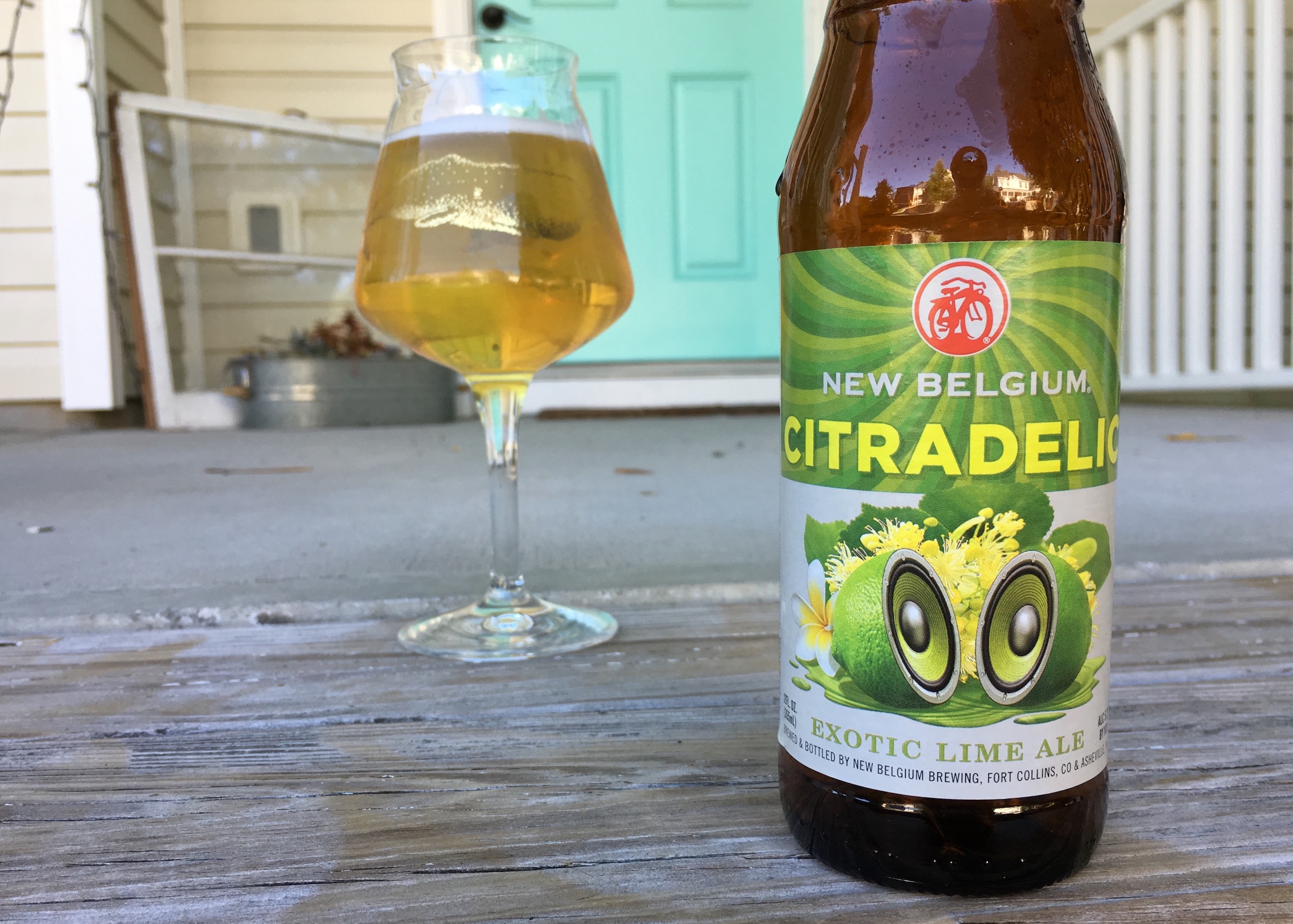 I like spicy foods, a lot. I leave in the seeds when using jalapenos and always add cayenne powder to dishes when I want them to have extra heat. If you don't like spicy foods, take out the seeds and ribs from the jalapeno before adding to the marinade. You can omit the cayenne entirely.
The beauty of a dish like this is you can adjust the seasonings to your tastes!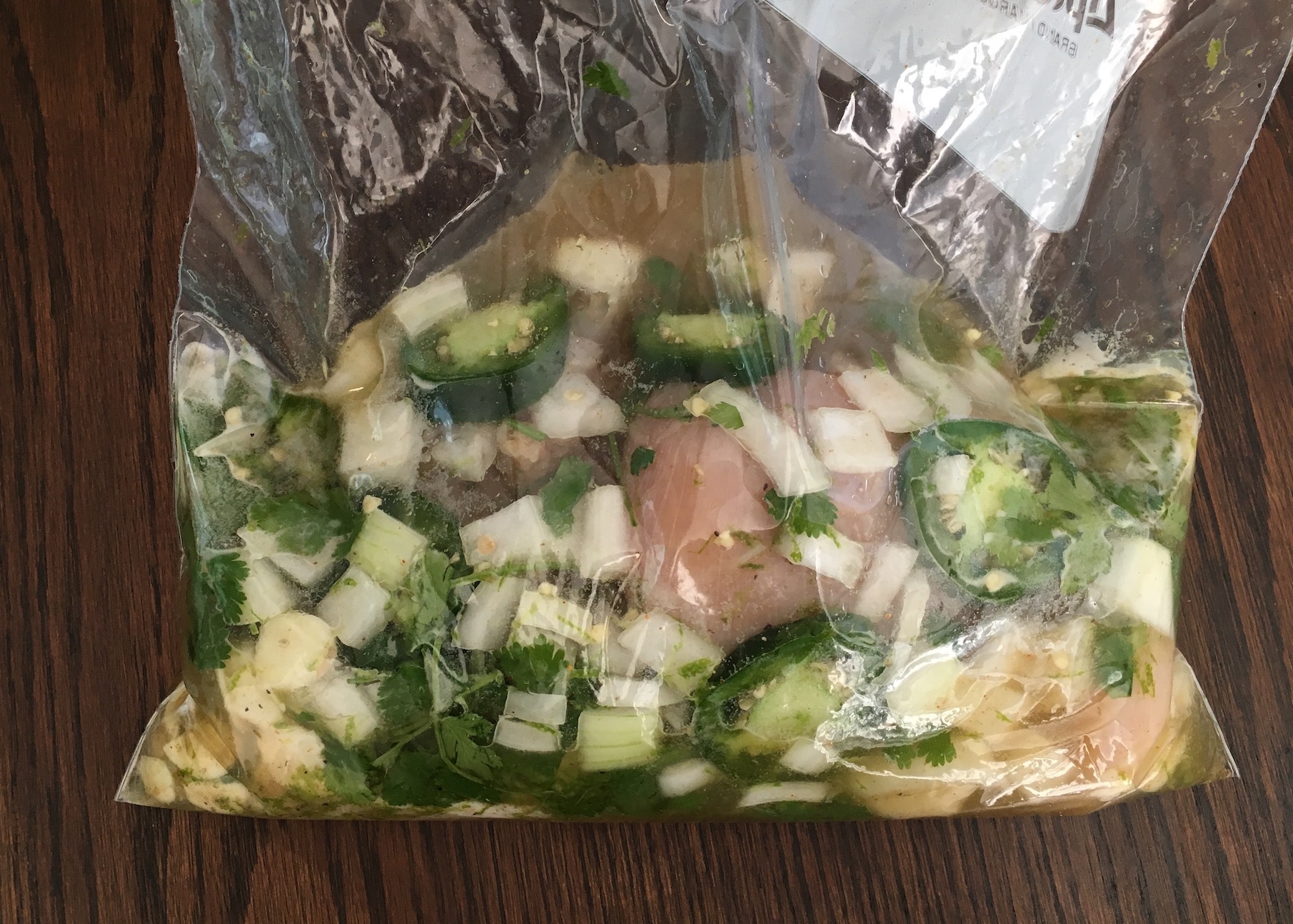 You don't have to cook your chicken on the grill. You could sear it in a pan or roast it in the oven. I prefer the grill, especially during the warmer months.
I like all kinds of toppings on my tacos. For me, a taco is just a vessel to eat large amounts of sour cream, cheese, and avocado. You can top your tacos with whatever toppings you prefer!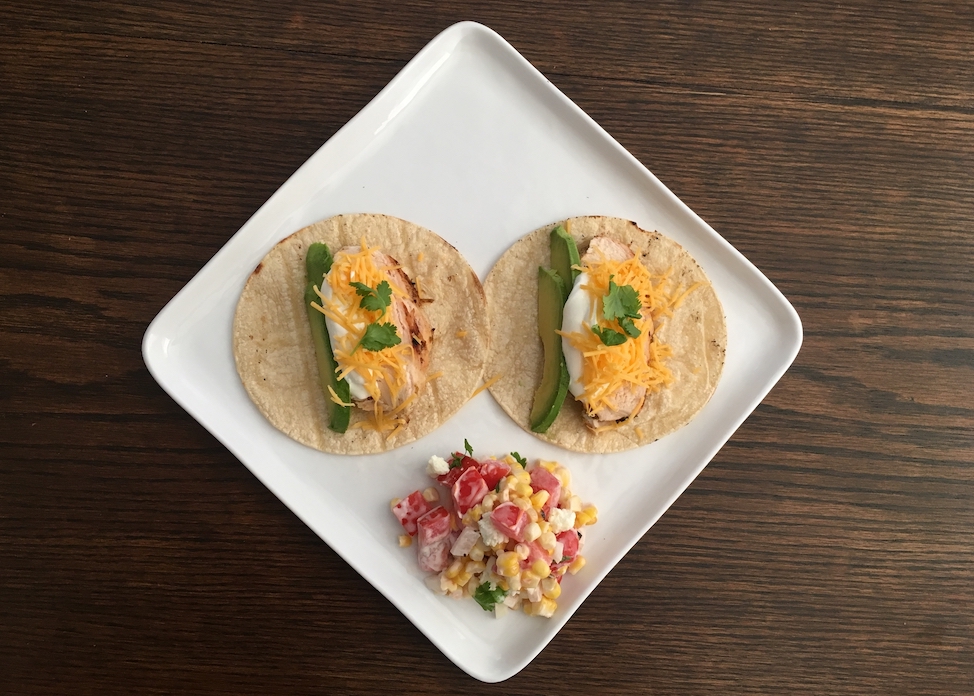 The perfect side dish to these marinated chicken tacos is my Mexican Street Corn Relish! Recipe follows.
Marinated Chicken Tacos
Ingredients:
2 Chicken Breasts
Corn Tortillas
2 limes, juiced and zested
cilantro, chopped
2 cloves garlic, chopped
half an onion, chopped
1 jalapeno, sliced
salt + pepper, to taste
1 t cumin
¼ t cayenne
Optional toppings:
Avocado
Shredded cheese
Lettuce
Salsa
Sour cream
Place chicken, lime juice, lime zest, craft beer, chopped garlic and onion, jalapeno slices, chopped cilantro, salt, pepper, cumin, and cayenne into a large ziplock bag. Squeeze out the excess air and seal tight. Place bag in a bowl and refrigerate. Overnight is best, but 4-6 hours will provide good results.
Remove chicken from the marinade, drain excess liquid, and place on grill. Cook each breast for 6-8 minutes on each side until completely cooked through. Grill marks earn you major points here!
Once the chicken is cooked through, remove from grill and set aside for 5-10 minutes. Let the chicken rest before slicing.
Heat corn tortillas for about 30 seconds per side on the grill. They should turn slightly brown and might puff up a little.
While the chicken rests, prepare your favorite toppings. For me, this would mean cutting up fresh avocado, shredding cheese, or making a homemade salsa (we'll save that recipe for another time).
Slice the chicken into bite size strips. Place on warmed corn tortillas and top with your favorite toppings!
Mexican Street Corn Relish
Mexican Street Corn is one of my favorite summertime foods. Cooked on the grill and topped with a spicy creamy dressing and cheese, this side dish is so very tasty. I've turned it into an easy side dish to eat alongside tacos or any other meal for that matter. And if you don't have fresh ears of corn, frozen corn would work just as well and taste just as good!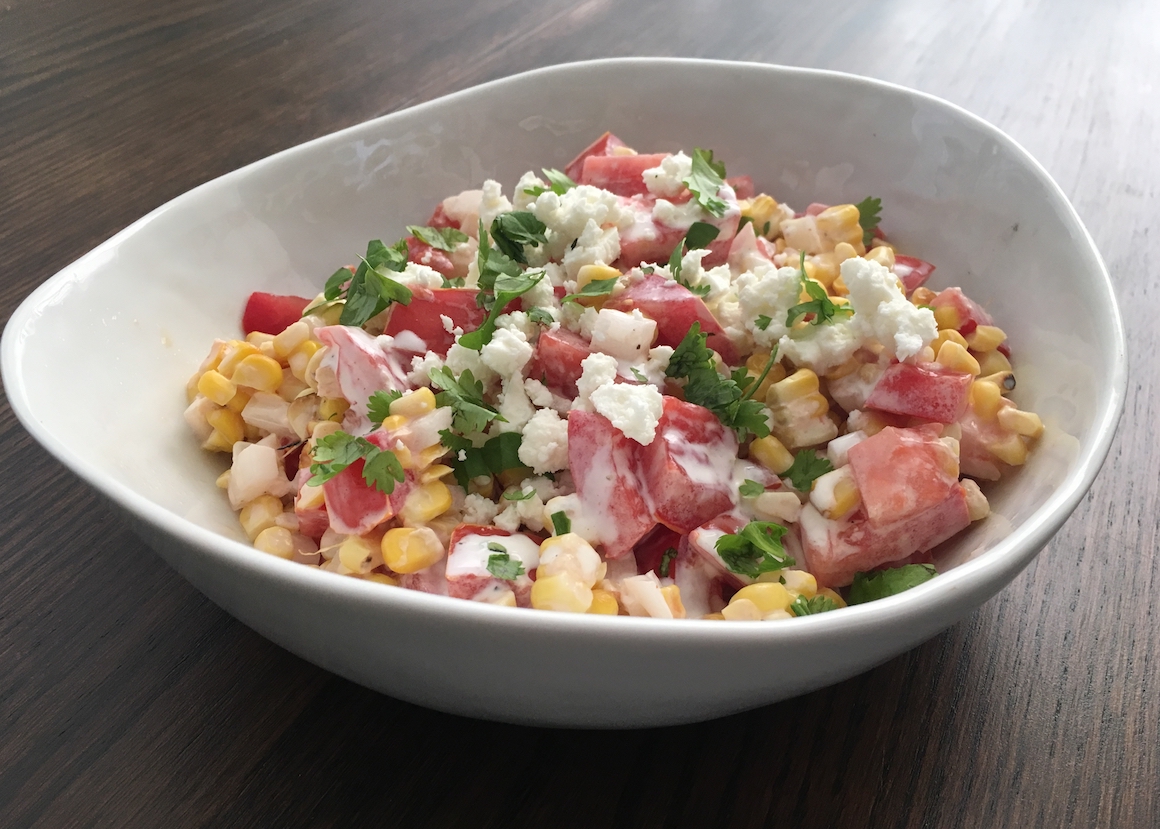 Ingredients:
2 ears corn
2 roma tomatoes, diced
¼ onion, diced
¼ c mayonnaise
¼ c sour cream
1 lime, juiced
1 t cumin
dash of cayenne
2 T cotija or feta cheese
salt and pepper to taste
cilantro, chopped
Peel back corn husks almost completely, stopping at the base of the ear. Remove the silky strings from the corn kernels.
Place husks back over the ear of corn. Place ears of corn on the grill and cook for 10-15 minutes (preferably while the chicken is cooking!) or until corn kernels are soft.
Remove ears of corn from grill, peel back husks and slice corn kernels off the cob.
Mix together mayonnaise, sour cream, lime juice, salt and pepper, cumin, and cayenne. If the dressing seems thick, mix in olive oil to help thin it out a bit.
Place corn and diced onion and tomatoes in a bowl. Gently mix together with the dressing.
Top dish with cheese of choice and chopped cilantro. If you like things spicy, add fresh jalapeno slices!
---