No Comments
Wynkoop Brewing's Day of Darks Festival Pour List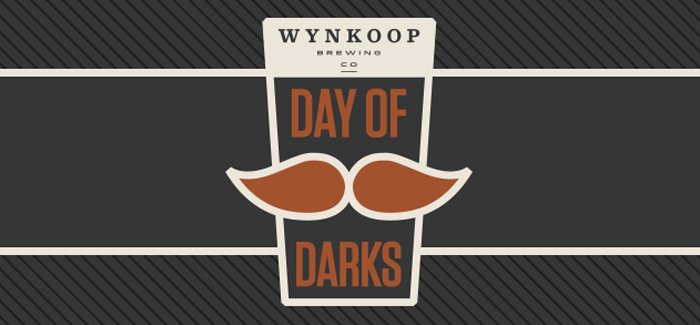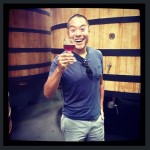 As much as we may try to deny it, and as much as recent Colorado weather may contradict, cooler days are creeping on the horizon. One sure sign of this changing of the guard can be seen through the corresponding shift from fresh hop and pumpkin beers to the dark and roasty stouts and porters that'll inevitably be dominating liquor store shelves for the next three to four months.
For those who have come to welcome the liquid equivalent of flannel sheets, dark beers ranging from Black IPAs to Dark Lagers, Bourbon Barrel-Aged Stouts, to adjunct Porters will all be on full display this Saturday at Wynkoop Brewing's Day of Darks Festival. The yearly celebration of opaque beers will once again treat attendees to unlimited tasters of over 30 Colorado breweries and a handful of national brands as well.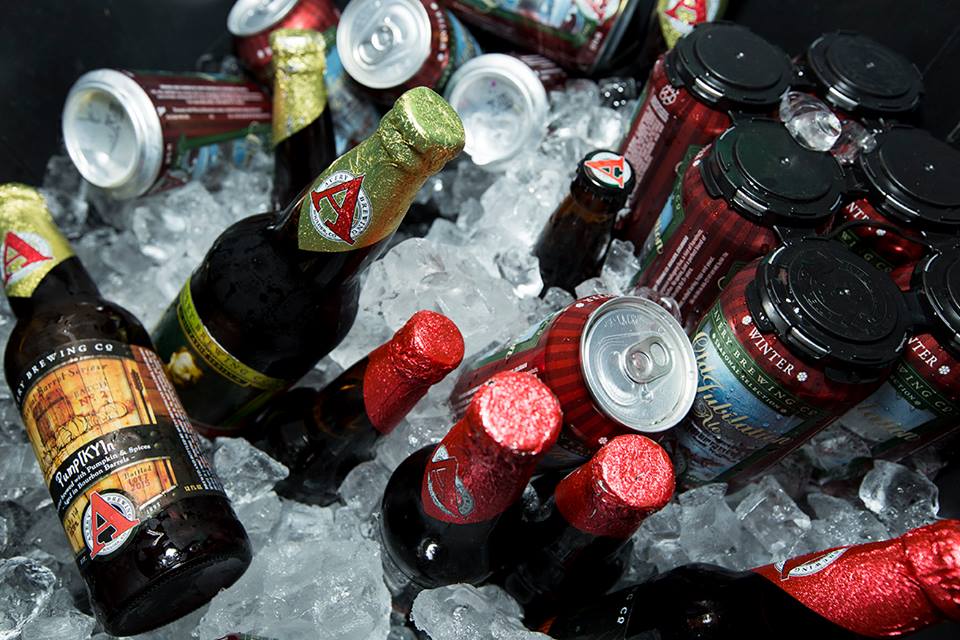 Proceeds from the now sold out event will benefit local health organizations Movember Foundation, Colorado Cancer Research Program and Drink for Pink doing good in the Mile High City.
We got a sneak preview of what we'll be poured at tomorrow's festival and the pour list does not disappoint. That said, all beers are scheduled to change:
| Brewery | Beer |
| --- | --- |
| Ballast Point | Victory at Sea Imperial Porter |
| Ballast Point | Commodore Stout |
| Beryl's Brewing | Riga Doms Brandy Barrel-aged Baltic Porter. |
| Blue Moon | Barrel-Aged Russian Imperial Stout |
| Blue Moon | Mexican Chocolate. |
| Boggy Draw Brewery | Coffee Stout Aged in a Gentleman Jack Barrels for 11 months |
| Boggy Draw Brewery | Coffee Stout |
| Boggy Draw Brewery | Milk Stout, |
| Boggy Draw Brewery | Dunkelweiss, |
| Boggy Draw Brewery | Barrel-Aged Octoberfest |
| Breckenridge Brewery | Christmas Ale |
| Breckenridge Brewery | Oatmeal Stout |
| Breckenridge Brewery | Barrel Aged Imperial Cherry Stout |
| Briar Common Brewing | Lanham Belgian Dubbel |
| Briar Common Brewing | Bramble Imperial BlackBerry Stout |
| Caution Brewing | Toaster Bat Black Smoked Porter |
| Caution Brewing | Scotch Of All Trades Scotch Ale |
| Chain Reaction Brewing | Edinburgh (Scottish Ale) |
| Chain Reaction Brewing | Belgian Rye Stout |
| CO Plus | Milk & Cookies - Imp. Sweet Stout 8.75% ABV Full body milk stout, brewed with 5 lbs of cookies per barrel. |
| CO Plus | North Remembers - Black Saison 6% ABV Smokey black saison brewed with CO local malt and house smoked oats fermented with a Norwegian Kviek Yeast. |
| Crazy Mountain | Cara de Luna Black Ale |
| Crazy Mountain | Chocolate Peanut Butter stout |
| Crestone Brewing Co | TBD |
| C Squared Ciders | Marzen Apfelwein, which is a 6% semi sweet cider made with malt extract to give it a dark pour and roasted caramel characteristics, and is still 100% gluten free. |
| C Squared Ciders | Ginger |
| Denver Beer Co | Welcome to the Dunkel - Dunkelweiss |
| Denver Beer Co | Barrels of Fun - Scotch Barrel Aged Stout |
| Epic Brewing Company | Big Bad Baptist (Barrel Aged Imperial Stout with Coffee & Chocolate) |
| Epic Brewing Company | Triple Barrel Baptist (Same as BBB with coconut aged in barrels) |
| Epic Brewing Company | Baptista (BBB with Mexican Coffee, Cinnamon & Vanilla) |
| Epic Brewing Company | Son of a Baptist (Imperial Stout with Coffee & Chocolate) |
| Firestone Walker | TBD |
| Holidaily Brewing | Riva Stout |
| Holidaily Brewing | Imperial Stout |
| Ironworks Brewery & Pub | Smoked Porter |
| Ironworks Brewery & Pub | Hilltopper's Pride Kentucky Common Ale |
| Jagged Mountain Craft Brewery | Grizzly Peak English Porter |
| Jagged Mountain Craft Brewery | Resident Dirtbag Belgian Quad Aged in Port Wine Barrels, |
| Jagged Mountain Craft Brewery | This Beer Really Ties the Room Together Blonde Milk Stout with Coffee and Cacao |
| Little Machine Beer | "That's My Yam!" Sweet Potato Stout |
| Little Machine Beer | "The Gaffer" London-Style Porter |
| New Image Brewing | TBD |
| Odyssey Beerwerks | StoutLaw – 6.4% ABV, 55 IBUs • An American Stout with a pronounced roasted malt profile and assertive hopping, layers of caramel malt add a deep complexity and full body. |
| Odyssey Beerwerks | Psycho Penguin Vanilla Porter – 5.8% ABV , 36 IBUs • Dark, silky maltiness, picked up with smooth and smoky flavor from Mexican vanilla beans. |
| Renegade Brewing Co | Pancakes Maple Porter |
| Renegade Brewing Co | Hammer Imperial Stout |
| Resolute Brewing Company | Resolute Triple Black IPA |
| Resolute Brewing Company | Resolute Vanilla Chai Brown |
| Resolute Brewing Company | Resolute Baltic Porter |
| Stem Ciders | Coffee Cider |
| Stem Ciders | Raspberry Chili Cider |
| Strange Craft | Strangely Epic – Imperial Cherry Stout with coffee and cocoa 8% abv |
| Strange Craft | Gingerbread Man – American Brown Ale with gingerbread spices 5.5% abv |
| The Brew on Broadway | Social Club Coffee Milk Stout on Nitro |
| The Brew on Broadway | The Gothic Shadow Sour Imperial Stout |
| The Post | TBD |
| Tivoli Beer | TBD |
| Upslope Brewing | Upslope Brown Ale 6.7% 45IBU |
| Upslope Brewing | Upslope Christmas Ale 8.2% 25IBU |
| Upslope Brewing | Upslope Pumpkin Ale 7.7% 25 IBU |
| Verboten Brewing | Music Maker: Rum Barrel-Aged Coffee -Rich oatmeal stout with coffee added that the roaster aged in rum barrels. 5.6% ABV, 26 IBUs |
| Verboten Brewing | Killer Boots Description: Hybrid Porter with house made caramel added. 6% ABV, 20 IBUs |
| Verboten Brewing | Islay Little Nonsense Description: Imperial Stout aged in Ardbeg Scotch barrels 11% ABV, 34 IBUs |
| Vision Quest | Meadowfire - barrel aged imperial stout aged on coffee, vanilla and chilis |
| Vision Quest | Barrel-Aged Stout |
| Wits End Brewing | Ambition: Black Coffee Stout |
| Wits End Brewing | Ookla The Bock: German-Inspired Dunkles Bock |
| Wits End Brewing | The Notorious B-Rye-G: Black Rye Double IPA |
| Woods Boss Brewing | Mind the Kerf |
| Woods Boss Brewing | Peripatetic (Smoked belgian dark strong ale) |
| Wynkoop Brewing Co | Rocky Mountain Oyster Stout |
| Wynkoop Brewing Co | Dank AF |
| Wynkoop Brewing Co | Capt K Final Dayz |
| Wynkoop Brewing Co | Cowtown Milk Stout |
| Wynkoop Brewing Co | Move Your Car |
| Wynkoop Brewing Co | Foab |
| Wynkoop Brewing Co | Barrel-Aged Foab |
| Wynkoop Brewing Co | BB Quad |
| Wynkoop Brewing Co | BB Blonde Stout |
| Wynkoop Brewing Co | Curse of Knowledge Black Saison |
| Wynkoop Brewing Co | DeerHammer Cherry Brandy Barrel-Aged F.O.A.B |
| Wynkoop Brewing Co | Russian Imperial Stout |
---