No Comments
Craft Beer Report Card | January 2018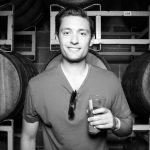 Following a somewhat stagnant 2017, the first month of the new year presented signs of optimism for the overall craft beer market. IRI Worldwide reports that U.S. beer sales in off-premise retail (like grocery, liquor, mass-merchandise stores, etc.) increased 3% in January 2018. This increase was bolstered by strong segment growth from craft beer (4.4%), imports (7.3%) and domestic supreme premiums (12.3%) like Michelob Ultra and Blue Moon. Because this is largely a craft beer site, we thought we'd take a look at the notable craft highlights from the IRI report and give our thoughts on the notable data points. Who knows, this might become a recurring monthly column. Here's the lowdown.
Highlights
Michigan Dominance: The two state stalwarts, Bell's and Founders, increased dollar sales by 17.1% and 51.2% in January respectively, continuing their strong momentum from 2017. The battle for who is the largest brewer in the Wolverine state rages on.
IPAs Still Surging: Nationwide best-sellers in the IPA style continued their dominance in early 2018, as Bell's Two Hearted (20.5%), Founders All Day (15.3%) and Lagunitas IPA (2%) all saw notable dollar sale increases.
Struggles for Older Craft Brewers Continue: The likes of Sam Adams, Sierra Nevada and New Belgium all have reason to be concerned due to declining sales numbers of their stalwarts:

Sierra Nevada Pale Ale – Down 5.3%
Sam Adams Boston Lager – Down 15.3%
New Belgium Fat Tire – Down 13.7%
https://www.instagram.com/p/BeTpiTJDWb0/?hl=en&taken-by=foundersbrewing
Analysis
As you may have read, Founders Brewing is generating dynamic growth across their portfolio, primarily led by the sales of All Day IPA. Michigan's newly-crowned largest brewing is aiming for 30% sales growth overall for the year and a strong showing in January proves that they have the right to be optimistic as they continue to roll out solid new beers and increase availability of old favorites.
On first look, folks might be worried that Samuel Adams' flagships seem to have lost their luster, but overall their numbers are fine, with sales up 10.3% in January. Like many other older brewers, they are learning to adapt to the changing tastes of the current craft beer consumer base and seem to have two new hits on their hands, as their newest seasonal releases, which includes Sam 76 and New England IPA, are up 85.8% compared to last year, which shows that beer drinkers might be warming up to the Boston brand once again.
Domestic Supreme Premiums, which includes the likes of AB InBev's Shock Top, had an impressive period of growth in January, and I expect that this uptick in sales might be cause for concern among old craft brewers like Sierra Nevada and Deschutes. Why? The likes of Blue Moon and Sierra Nevada Pale Ale have been around for years; only one exists as an independently-owned craft beer. I think some of the older consumers may still evaluate these macro-owned "crafty" beers in the same category as craft, which has led to the decline in sales of some of craft beer's oldest favorites as they lose market share to big beer and the spunky craft beer upstarts. It's a tough position to be in, but I'm confident that the old craft brewers will be able to fight back – heck, I'm planning to pick up a six-pack of Sierra Nevada Pale Ale this weekend to show my support.
I wrote this column to help quantify a market that is quickly a high-profile economic institution of the American economy. This was my first pass at this type of story, so please let me know of what feedback you might have in the comments below. Cheers!
Featured image courtesy of Cheers Online
---