No Comments
Ska Brewing | Rue B. Soho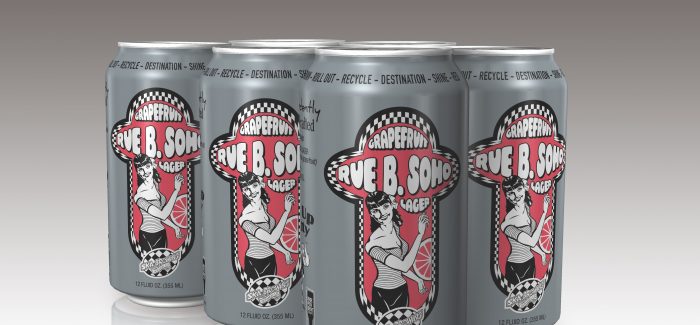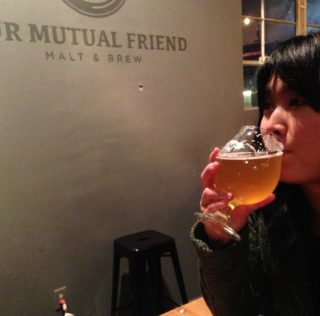 Back in January, Ska Brewing released Rue B. Soho, a grapefruit lager that marks the brewery's first release in 2018 that's now available in all of Ska's markets. For me, it's a crushable beer that hearkens back to time of care-free nights and rowdy music; a time where your ticket stubs were a badge of honor and wearing the band's t-shirt to a concert was so passé.
According to the brewery, both the beer and artwork are inspired by Rancid's Ruby Soho. As I drink this beer and reflect, I'm suddenly transported back to my teenage self and headed to the Vans Warped Tour to see Pennywise, Less than Jake, and most importantly, Rancid. I'm wearing a t-shirt that says "Drama Queen" on it that's designed with the Dairy Queen logo in mind because I like to be ironic. My friends and I are entirely too early, probably because we want a good spot upfront but also because this was the event that we had been talking about for months. As the music starts, we bob our heads around a bit and attempt to mosh. After having an incredibly hairy and sweaty man slam his armpit into my face, I realize maybe the music can be enjoyed from outside the mosh pit. Soon the main act rolls in, and in comes Rancid.
"Echoes of reggae comin' through my bedroom wall… havin' a party up next door but i'm sittin here all alone…"
Within seconds, I forgot that I'm hot and uncomfortable and that there are hundreds of strangers invading my personal space. Ruby Soho is an infectious song and you can't help but move and sing along. This beer, IMO, pays homage to a time of throwing caution to the wind and enjoying the very moment that you're in—body odor and all.
https://www.instagram.com/p/Bei2tb5h_wW/?taken-by=skabrewing
Rue B. Soho
ABV: 5.1% | IBU: 20
When you drink Rue B. Soho, you may notice a familiarity to this beer—it shares the same yeast strain as the brewery's award-winning Mexican Lager—providing a crisp and refreshing finish. Brewed with grapefruit and Cascade hops, the aroma of the beer is full of bright citrus, while a mild tartness imparts flavors of grapefruit and tang.
"Like ruby red slippers, this grapefruit lager will take you where you want to go. If where you want to go is beer heaven," Ska Brewing.
With Rue. B. Soho you can easily throw back a few and then jump back into the circle pit. I thoroughly enjoyed this beer, and I'm thrilled that it sparked a walk down memory lane. So while your destination may be unknown, take solace that you can enjoy this beer year round—for all of life's crazy adventures. Cheers!
Feature image courtesy of Ska Brewing.
---