No Comments
Ultimate 6er | Independence Day BBQ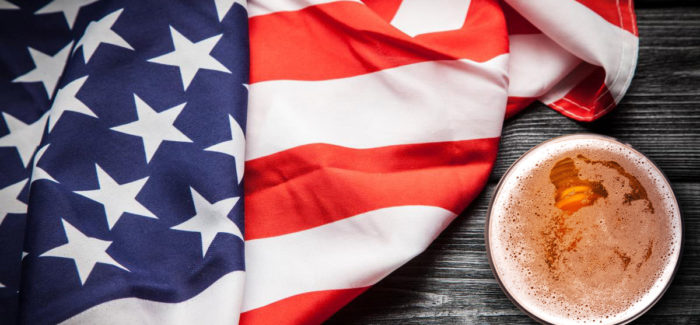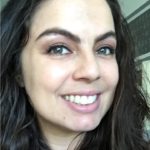 We are in the throws of summer; camping trips, long summer nights, fireflies and festivals all around. For most of us, summer flies by and is marked by special events like graduations, summer solstice, birthdays and, if in the states, Independence Day. Grocery stores promote the corner stone foods a couple weeks before and are accompanied by splashy red, white and blue stars/fireworks/stripes. Food is a way to bring family and friends together, it almost is as old as time. Throw in some great drinks and music, and you have a shindig!

Below are my suggested pairings for the quintessential festive BBQ spread.
Waiting for the coals to be ready, hand me a beer!
Unfiltered Hazy IPA | ABV: 6.7%
https://www.instagram.com/p/Bj5vZ5gldIu/?taken-by=sierranevada
It's already 70 degrees out and coals take for-ev-er to be "ready" (honestly I still have no idea how long these take or how one knows). While you welcome your friends and family to your bbq crack open a Hazy Little Thing! This hazy IPA has a mild bitterness, tropical fruit notes, and a dry finish – a good brew to start your festive day of brats and sparklers.
---
Chips, salsa, oh and who brought the guac?!

Pilsner | ABV: 4.8%
https://www.instagram.com/p/BiXb28WDtcD/?taken-by=moderntimesbeer
Released just in time for "the" barbecue day, this pilsner is refreshing and has a clean flavor, perfect for pairing with the different chips and dips served. I've once seen more than 4 types of chips and dip! That's a lot of flavor to try and pair one beer with. It's super crushable and you can be that person saying "ice, ice, baby" at the picnic.
---
Who wants a brat, burger or veggie burger?

India Pale Ale | ABV: 6.5%
https://www.instagram.com/p/BkLvHonFfUQ/?taken-by=factionbrewing
Another summer release that will be a shining star in your coolers. Slight resin notes and mild flavor make this a good meal partner. The meats, or vegetarian/vegan options, tend to be the stars of the BBQ scene so you don't want a beer that packs too much of a flavor punch but compliments the notes in the brats or burgers.
---
Melons and berries, cause tryin' to be healthy

Watermelon Sour Ale | ABV: 6.7%
https://www.instagram.com/p/BkWGA3fFrXm/?taken-by=21stamendment
I know I can't be the only one that loads up my plate with everything but fruit the first round. Watermelons, honeydew, cantaloupe, and berries galore are fresh and are a great way to get some sweetness in your day. Why not pair it with a sour ale? Sweet & sour, like a grown up sour patch kid.
---
Give me a moment, I think I ate too much!

Lager | ABV: 5.0%
https://www.instagram.com/p/BkS5nFPlTyP/?taken-by=sierranevada
Belly full, kids running around, and it's time to recline in your chair and start digesting your meal. Summerfest gains its floral notes from the hops and has a great malt complex, making this lager clean and dry. Perfect way to wind down after a long day of grilling and chilling.
---
Don't forget about dessert!

Porter | ABV: 5.2%
https://www.instagram.com/p/Bb4sEfUDiyd/?taken-by=deschutesbeer
A light porter is a good chocolate chip cookie or brownie pairing because it has notes like chocolate, coffee and a creamy finish. The ABV is on the low side as well and isn't thick like imperial porters.
---