One Comment
The OGs of Craft Beer | Brooklyn Brewery Brooklyn Lager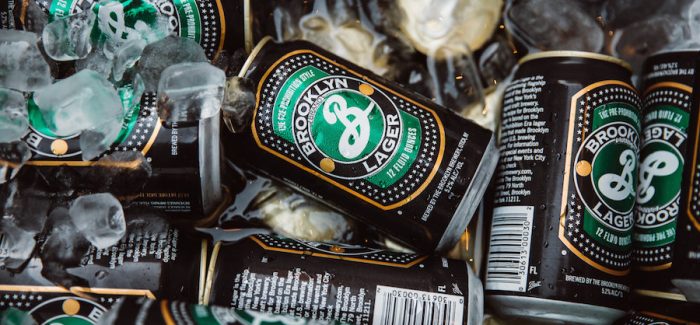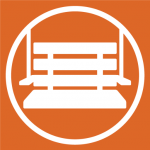 Much like myself, Brooklyn Brewery's Brooklyn Lager is an 80s baby, so naturally, we have a lot in common. And ironically—or maybe not so—this beautiful, golden brew entered my life two decades later, upon my first year as an adult living in NYC. With its green and black Milton Glaser logo and strong presence throughout the five boroughs, it seemed obvious this was a craft I needed on draft. Today, Brooklyn Lager reminds me of those long-hour work weeks that ended with a sweet, malty reward. Its ubiquitousness is one constant in this ever-changing city that never disappoints.
ABV: 5.2% | Style: American Amber Lager
Ingredients: 2-row, Munich, C-60 malts, Cascade and Hallertauer Mittelfrueh hops
The key to Brooklyn Lager, and likely any OG, is balance. The pour reveals a warm, golden-brown hue that goes down smoothly with solid malt and hop flavor on the palate, a sweet, floral aroma and faint trace of the C-60 malt. Dry-hopping is used in the process to enhance versatility and ultimately, drinkability.
https://www.instagram.com/p/BiXJXYqH0Os/?hl=en&taken-by=brooklynbrewery
What makes Brooklyn Lager an OG?
Fun fact: New York state was one of the largest hops growing regions during the 19th century, accounting for about 10% of the country's hops production. Therefore, many of the 48 breweries established in Brooklyn during this time used hops and grains produced upstate in their recipes. But how did Brooklyn become the foster borough to craft beer? The answer: H2O.
Bushwick and Williamsburg had direct access to a reservoir holding fresh water from Long Island and thus became the thriving hubs for beer making. Even more interesting, brewers would travel to lakes upstate and eventually visit the Hudson river to harvest ice. The abundance of cold, clean water paired with heavy German immigration ultimately led to the popularization and prevalence of the lager (beating out British style sales, traditionally brewed and served warm).
In the early 20th century, a blight of mildew infested the New York hop fields and caused the price of beer production to increase. Prohibition also largely contributed to the slow halt in the industry, leaving few options for breweries to profit. What was once a bountiful borough of brewers and beer soon became barren, and Brooklyn went without a single, active brewery for 20 years.
Steve Hindy and Tom Potter came into the picture in the mid 1980s, almost a full century later. Their driving force behind creating Brooklyn Brewery was rooted in the foundation and history of Brooklyn, once booming on Brewers Row. Paying homage to the borough's contribution in the early rise of craft beer in America would define everything from branding to brewing. What happens next is best said by the company itself:
Shelving the "microbrewery" plan, Steve and Tom commissioned fourth-generation brewmaster William M. Moeller, a former head brewer at Philadelphia's Schmidt Brewery, to brew Brooklyn Lager at the FX Matt Brewery in Utica, New York. Moeller pored over the brewing logs of a grandfather of his who had brewed in Brooklyn at the turn of the last century to develop a recipe for Brooklyn Lager. The result was an all-malt lager beer with a tangy aroma created by "dry-hopping," an age-old technique of adding hops during the maturation process to create a robust aroma. Brooklyn Lager made quite a splash in the 1980's beer scene in New York City, dominated by the light, rice and corn lagers sold by Budweiser, Miller and Coors.
It wasn't long before Steve and Tom became known among local bar owners and their patrons, as they were distributing their Brooklyn Lager and other differentiating brews through grassroots efforts. Locals could taste the nostalgia in this heavy lager and reminisce on the historical building blocks of their hometowns. In 1996, the brewhouse was officially born, putting Brooklyn beer production back on the map and helping to restore a once forgotten craft beer community.
This stylistic choice of an American Amber Lager has become the cornerstone of Brooklyn Brewery. We celebrate Brooklyn Lager as an OG because of what it represents not just in New York, but across the nation. In fact, 2018 nods testament to the beer's importance, consistency and long-standing impact on the industry by bringing home a gold medal from World Beer Cup. A little overdue but no less deserving! Cheers.
We at Porchdrinking.com thoroughly enjoy covering craft beer trends and showcasing the newest and beers. But, before terms like Brut, Milkshake, New England and even BBA entered the brewing-industry lexicon, beer fans were thrilled to taste Ambers, Pale Ales and some mysterious beer that may or may not have arrived from India. So, for one month, we are going to take time to remember some of those OGs of Craft Beer — the brews that made it all possible. While we can't cover all the OGs of Craft Beer, we want to take this time in August to pay homage to several of them. If your favorite "classic" isn't on the list; don't fret. Let us know what you loved back in the day (or still do), and bring attention in the comments section below or via our social media channels.
Feature image courtesy of Brooklyn Brewery.
---