No Comments
2018 Shelton Brothers The Festival Pour List Announced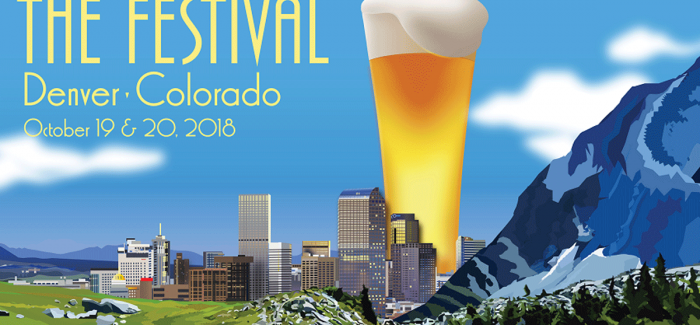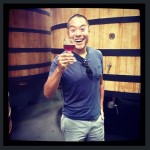 Over the past 19 years, Shelton Brothers has grown to become one of the country's most prestigious importers of international beer, as well as one of the more recognizable distributors in the U.S. Gaining recognition for carrying elite level brands like Cantillon, Blaugies, Fantôme and more, the MA-based wholesalers have also laid claim to one of the most elite-level beer festivals in the country. The Festival, which rotates cities each year showcases not only the Shelton Brothers catalog but also some of the country's best and brightest up-and-coming breweries.
Next weekend Denver will play host to this year's edition of The Festival, taking place October 19-20 at the Denver Rock Drill building at 1717 E 39th Avenue. VIP Tickets are Sold Out, however General Admission tickets are currently still available for both Friday and Saturday Sessions. Tickets will be available in the following options:
Shelton Brothers has also released their initial pour list for this year's The Festival. It's important to note that the pour list isn't complete, and is subject to change. Additionally, we've begun reaching out to some of the attending breweries who are missing pour list entries and we'll be sure to update this list as we hear from those breweries, so check back often. Beers that are only available for VIP are denoted by **, and beers that are only available for the Friday or Saturday sessions are indicated as such.
| Brewery | Beer | Style |
| --- | --- | --- |
| 3 Fonteinen | Cuvee Armand | |
| 3 Fonteinen | Gaston | |
| 3 Fonteinen | Friday: Framboos 2018 | |
| 3 Fonteinen | Friday: Speling v/h Lot Nocturne | |
| 3 Fonteinen | Saturday: Oude Kriek | |
| 3 Fonteinen | Saturday: Speling v/h Lot Robijn | |
| 3 Fonteinen | **Oude Geuze 2001** | |
| 3 Fonteinen | **Schaerbeekse Kriek 2016** | |
| 8 Wired | **Snake Charmer (2017)** | Fruited Sour |
| 8 Wired | Saturday: iStout | Russian Imperial Stout |
| 8 Wired | Friday: Wild Feijoa (2016) | Sour Ale |
| 8 Wired | Cucumber Hippy | Berliner Weisse |
| 18th Street | Scratch and Dent | |
| 18th Street | Friday: Fox and the Hunted | |
| 18th Street | Saturday: Black and Rigid | |
| 18th Street | **Nubian Overlord** | |
| Against the Grain | **70K: Amburana Wood Barrel Aged** | BA Imperial Milk/Sweet Stout |
| Against the Grain | Saturday: Gnight Ryder | Dark Ale |
| Against the Grain | Friday: All Funked Up - Johann Paycheque | Sour Ale |
| Against the Grain | Retitled Pils | Pilsner |
| Amager | **Hr. Frederiksen Væsel Brunch** | Imperial Oatmeal Stout |
| Amager | Saturday: The Marysville Misfit | Stout |
| Amager | Friday: The Dark Overlord | Imperial Stout |
| Amager | Chad, King of the Wild Yeasts | Farmhouse / Wild Saison |
| American Solera | Friday: An Offering of Passionfruit | Fruited Sour |
| American Solera | **Barrel Aged Dilemma** | Imperial Milk/Sweet Stout |
| American Solera | Saturday: Somebody Loves You in Copenhagen | Sour Ale |
| American Solera | Purple Dreams and Magic Beans | Sour Ale |
| Argus | Ozark Brut | Cider |
| Argus | **Rye Aged Cider** | Dry Cider |
| Argus | Roselle | Dry Cider |
| Arizona Wilderness | **Sangio Cerveza** | Farmhouse / Saison |
| Arizona Wilderness | Bounty of Spring | Sour Ale |
| Arizona Wilderness | Saturday: Minus the Middle | Double IPA |
| Arizona Wilderness | Friday: Abundansea | Milk / Sweet Stout |
| Arizona Wilderness | Levanta Muertos | Other |
| Artisan Beverage Cooperative | Friday & Saturday: Ginger Libation | |
| Artisan Beverage Cooperative | Friday: Hopped Ginger Libation | |
| Artisan Beverage Cooperative | Saturday: Coconut Ginger Libation | |
| Au Baron | **La Gadelière** | Bière de Garde |
| Au Baron | Saturday: Saison Saint Médard Cuvée de Noël | Winter Ale |
| Au Baron | Friday: Noblesse Oblige | Bière de Garde |
| Au Baron | Cuvée des Jonquilles | Bière de Garde |
| Bagby | **Biggie Stout** | Imperial Stout |
| Bagby | Saturday: Faint of Tart | Fruit Beer |
| Bagby | Friday: Priscilla | Porter |
| Bagby | Sweet Ride | Czech Pilsner |
| Beachwood BBQ | Friday: DDH Double Dry Hop Ultrahop 2000 | American IPA |
| Beachwood BBQ | Saturday: Mounds of Joy | Imperial Milk / Sweet Stout |
| Beachwood BBQ | **Funk Yeah** | Gueuze Lambic |
| Bellwoods | **Skeleton Key** | Imperial Stout |
| Bellwoods | Saturday: Roman Candle | American IPA |
| Bellwoods | Friday: Jutsu | American Pale Ale |
| Big Island Brewhouse | **Tall Dark and Mandarin** | Imperial Stout |
| Big Island Brewhouse | **Jabba Da Gose** | Gose |
| Big Island Brewhouse | Saturday: Odin's Sword | Baltic Porter |
| Big Island Brewhouse | Friday: Golden Sabbath | Belgian Blonde |
| Big Island Brewhouse | The Black Whole | American Stout |
| Black Project | Friday & Saturday: Oxcart | |
| Black Project | Friday: Roswell – Grudge | |
| Black Project | Saturday: Roswell – MJ12 | |
| Black Project | **Tagboard** | |
| Blackberry Farm | **Berliner Weisse** | Berliner Weisse |
| Blackberry Farm | Saturday: Wild Brett Blend | American Wild Ale |
| Blackberry Farm | Friday: Harvest Ale | Farmhouse Saison |
| Blackberry Farm | Classic Saison | Farmhouse Saison |
| Blaugies | **Gamin** | Farmhouse Saison |
| Blaugies | Saturday: La Moneuse | Farmhouse Saison |
| Blaugies | Friday: La Bière Darbyste | Farmhouse Saison |
| Blaugies | La Vermontoise | Farmhouse Saison |
| Bluejacket | Friday: Ten Times the Size of Jupiter | Imperial Stout |
| Bluejacket | **Double Mexican Radio: Bourbon 2017** | BA Imperial Milk Stout |
| Bluejacket | Saturday: Mad World 2018 | Imperial Stout |
| Bluejacket | Hill House | Märzen |
| Boundary | **Down With This Sort of Thing** | Farmhouse Saison |
| Boundary | Saturday: You're Not Getting Any | Imperial Oatmeal Stout |
| Boundary | Friday: Ecumenical Matter | Farmhouse Saison |
| Boundary | Mutual Feelings | Imperial Milk Stout |
| Brew By Numbers | **65|02 DDH IPA - Number Two** | American IPA |
| Brew By Numbers | 11|18 - Session IPA - Chinook | Session IPA |
| Brew By Numbers | Saturday: 07|11 Witbier - Raspberry & Hibiscus | Witbier |
| Brew By Numbers | Friday: 55|09 Double IPA - Amarillo & Loral | Double IPA |
| Brew By Numbers | Saturday: 18|13 Farmhouse - Sour Berry Red | Fruited Sour |
| Brewfist | **Lady Peach** | Sour Ale |
| Brewfist | Saturday: La Leggenda Elijah | Imperial Stout |
| Brewfist | Friday: The Pilgrim | Barleywine |
| Brewfist | Madame Galaxie | Farmhouse Saison |
| Brewski | **Bosstime** | Barleywine |
| Brewski | Saturday: Samurai Sauce | Imperial Stout |
| Brewski | Friday: Halo Milkshake Berliner | Berliner Weisse |
| Brewski | Mangofeber DIPA | Double IPA |
| Brouwerij West | Rumble Fork | |
| Brouwerij West | Friday: Popfuji | |
| Brouwerij West | Saturday: Ask the Dust | |
| Brouwerij West | **Falling Water** | |
| Burial Beer | Friday: Dawn for the Departed; Fall of the Rebel Angels | |
| Burial Beer | Saturday: Slaughtered Fates; Fresh Hop Clock | |
| Burial Beer | **Savages of the Ruminating Mind** | |
| Burning Sky | Friday: Saison Anniversaire | Farmhouse Saison |
| Burning Sky | **Flanders Red 750** | Flanders Red |
| Burning Sky | Saturday: Coolship Release Number 1 | Farmhouse Saison |
| Burning Sky | Cuvée (2017) | Farmhouse Saison |
| Burning Sky | **Imperial Stout 750** | |
| Buxton | **Original Double Blueberry Ice Cream** | Fruit Beer |
| Buxton | Saturday: Kentucky Woods | Imperial Stout |
| Buxton | Friday: Yellow Belly Sundae | Imperial Stout |
| Buxton | Sound of Islay | Imperial Stout |
| Cannonball Creek | Trump Hands Session IPA | |
| Cannonball Creek | Friday: Project Alpha 25 | |
| Cannonball Creek | Saturday: Netflix and Pils | |
| Cannonball Creek | **Not Mindbender Imperial IPA** | |
| Cantillon | **Kriek à l'Ecossaise** | Kriek Lambic |
| Cantillon | **Lambic Cantina Giardino** | Fruited Lambic |
| Cantillon | Saturday: Lambic Jaune 2015 | Lambic |
| Cantillon | Friday: Lambic Sangiovese | Lambic |
| Cantillon | Friday: Lambic Cinsault | Fruited Lambic |
| Cantillon | Lambic d'Aunis | Fruited Lambic |
| Carakale | Friday: Jordanian Wet Harvest IPA | IPA |
| Carakale | Saturday: Imperial Red Ale (w/ dates) | Imperial Red Ale |
| Carakale | Dead Sea-rious | Gose |
| Casey Brewing and Blending | Apricot Fruit Stand | |
| Casey Brewing and Blending | Friday: Apricot Funky Blender | |
| Casey Brewing and Blending | Saturday: Velvet | |
| Casey Brewing and Blending | **Raspberry + Blackberry Funky Blender Preserves** | |
| Cloudwater | JPA | IPA |
| Cloudwater | **Mandarin Raspberry Sour** | Fruited Sour |
| Cloudwater | Saturday: White Guava Sour | Fruited Sour |
| Cloudwater | Friday: System Failure | Imperial IPA |
| Cold Hand | Friday & Saturday: Rheum | |
| Cold Hand | Friday: Ribes Nigrum | |
| Cold Hand | Saturday: Prunus Nigra | |
| Cold Hand | **Malus X-Ferminam** | |
| Collective Brewing Project | Cup O' Beer Ramen Gose | Gose |
| Collective Brewing Project | Friday: Apricot Petite Golden Sour | Sour Ale |
| Collective Brewing Project | Saturday: Suspicious Delicious Oak-Aged Saison | Fruited Sour |
| Collective Brewing Project | **S.L.O.W. Smoked Salt. Lime. Blood Orange. Mixed Culture** | |
| Crooked Stave | Mama Bears Sour Cherry Pie Cinnamon & Vanilla Whiskey Barrel 2017 | |
| Crooked Stave | **Framboise** | |
| Crooked Stave | Friday: Member Berries Cab Franc | Golden Sour Ale Aged in Oak Barrels with Cabernet Franc Grapes |
| Crooked Stave | Saturday: CO Reserve Red Heart Plum | Golden Sour Ale Aged in Oak Barrels with Red Heart Plums |
| de Garde | **The Long Tooth** | American Wild Ale |
| de Garde | Saturday: The Kriekenmaak | Kriek Lambic |
| de Garde | Friday: The Lily | American Wild Ale |
| de Garde | The Maison | American Wild Ale |
| De La Senne | **Bruxellensis Reserva** | Belgian Pale Ale |
| De La Senne | Saturday: Major Tom | Farmhouse Saison |
| De La Senne | Friday: Narrenvat | Sour Ale |
| De La Senne | Taras Boulba | Belgian Blonde |
| De Ranke | **Geuze** | Gueuze |
| De Ranke | Saturday: Guldenberg | Belgian Triple |
| De Ranke | Frday: Père Noël | Belgian Pale Ale |
| De Ranke | XX-Bitter | Belgian IPA |
| Dieu Du Ciell | Saturday: Péché Mortel Bourbon | Imperial Stout |
| Dieu Du Ciell | **Symbiose #12** | Sour Ale |
| Dieu Du Ciell | Facteur Cosmique | Imperial Brown Ale |
| Dunham | **Funk écarlate** | Grisette |
| Dunham | Saturday: Mata-Hari | Gose |
| Dunham | Friday: Viti Vini Vici 4 | Italian Grape Ale |
| Dunham | Berliner Framboises Noires | Berliner Weisse |
| E9 | Catharsis | |
| E9 | Friday: Last Truck to Clarksville | |
| E9 | Saturday: Holy Diver | |
| Fonta Flora | **Scuppadine** | American Wild Ale |
| Fonta Flora | Saturday: Rind | Gose |
| Fonta Flora | Friday: Local Snacks | American Wild Ale |
| Fonta Flora | Whip-Poor-Will Wit | Witbier |
| Frecon Cidery | Saturday: Scrumpy | Cider |
| Frecon Cidery | Friday: Golden Russett | Cider |
| Frecon Cidery | Grabby Granny | Mead |
| Frecon Cidery | **Dolgo** | |
| Frederiksdal | Friday & Saturday: Sparkling; Sur Lie | |
| Frederiksdal | Friday: Late Bottled | |
| Frederiksdal | Saturday: Reserve | |
| Frederiksdal | **Rancio PX** | |
| Freigeist | **Muskatnuss Herr Müller** | Spiced Herbed Beer |
| Freigeist | Saturday: Kremlin Gremlin | Baltic Porter |
| Freigeist | Friday: Guava Pils | Fruited Pilsner |
| Freigeist | The Friend Of The Devil Is A Friend Of Mine | Rauchbier |
| Fyne Ales | Saturday: Origins Brewing - Habitual | Belgian Tripel |
| Fyne Ales | Friday: Sleepyhead | Coffee Stout |
| Fyne Ales | Jarl | Blonde Ale |
| Garden Path Fermentation | The Dry Table Mead; The Curious Mix Methods | |
| Garden Path Fermentation | Friday: The Dry Hopped Streams | |
| Garden Path Fermentation | Saturday: The Easygoing Drink | |
| Garden Path Fermentation | **The Subtle Blend Raspberry** | |
| Green Bench | Postcard Pils | Pilsner |
| Green Bench | Friday: Turbid 12 | |
| Green Bench | Saturday: Plug 'N' Play Brut IPA | |
| Green Bench | **Saison d'Intention** | |
| Grimm Artisan Ales | Super Paradise | Gose |
| Grimm Artisan Ales | Saturday: Hyperfocus: Galaxy | Imperial IPA |
| Grimm Artisan Ales | Friday: Sumi Babka | |
| Grimm Artisan Ales | Lucky Cloud | Sour Ale |
| Haandbryggeriet | **A Dashing Rogue** | Flanders Oud Bruin |
| Haandbryggeriet | **Death by Disco** | Imperial Milk/Sweet Stout |
| Haandbryggeriet | Saturday: Cuvée #4 | Flanders Oud Bruin |
| Haandbryggeriet | Friday: Odin's Tipple | Russian Imperial Stout |
| Haandbryggeriet | Friday: HaandBryggeriet Fernet Force | Stout |
| Haandbryggeriet | Earthkveik | Traditional Ale |
| Haykin Family Ciders | TBA | |
| Hércules | **Conin El Bárbaro** | Imperial Stout |
| Hércules | Saturday: Raymundo Centeno | Rye Beer |
| Hércules | Hombre Pájaro | Rye Beer |
| Hércules | Friday: Bamberguìsima | |
| Holy Mountain | Friday & Saturday: The Gray Tower | |
| Holy Mountain | Friday: Hazelnut/Cacao Midnight Still | |
| Holy Mountain | Saturday: Temple of Heaven | |
| Holy Mountain | **King's Head** | |
| Honest Weight | **Real Friends** | Grisette |
| Honest Weight | Saturday: Swift & Changeable | Farmhouse Saison |
| Honest Weight | Friday: Gate 37 | Farmhouse Saison |
| Honest Weight | Prescott | German Pilsner |
| Hopfenstark | Boson de Higgs | |
| Hopfenstark | Friday: 7 Sisters: Maïa | |
| Hopfenstark | Saturday: Assemblage #1 | |
| Hourglass | **Gene** | Sour Ale |
| Hourglass | Saturday: Elder Toad | Baltic Porter |
| Hourglass | Friday: Plum Permeation | Sour Ale |
| Hourglass | Ferme De Cassis | Farmhouse Saison |
| Jackie O's | **Bourbon Barrel-Aged Skipping Stone** | Belgian Quad |
| Jackie O's | Saturday: Bourbon Barrel-Aged Oil of Aphrodite with Coffee (2018) | BA Imperial Coffee Stout |
| Jackie O's | Friday: Distant Corners 2018 | Farmhouse Saison |
| Jackie O's | Pockets of Sunlight | Farmhouse Saison |
| Jester King | **Atrial Rubicite** | American Wild Ale |
| Jester King | Friday: Spon Plum Nectarine | American Wild Ale |
| Jester King | Saturday: Spon Raspberry Cherry | American Wild Ale |
| Jester King | Kollaborationsbier | Farmhouse Saison |
| Kent Falls | **Everything is Everywhere** | American Wild Ale |
| Kent Falls | Buddy Sprinkles Saves the Day | American IPA |
| Kent Falls | Friday: Medio | Farmhouse Saison |
| Kent Falls | Saturday: Yeesh! | Czech Pilsner |
| Konrad | **K20** | Imperial Porter |
| Konrad | **K18** | Imperial Pilsner |
| Konrad | Konrad 12° | Czech Pilsner |
| Konrad | Konrad 11° / Vratislavický ležák | Czech Pilsner |
| La Choulette | Friday & Saturday: Les Sans Culottes | |
| La Choulette | Friday: Blonde | |
| La Choulette | Saturday: Ambrée | |
| La Choulette | **Les Sans Culottes La Cerise | |
| La Sirène | Citra Sour | Sour Ale |
| La Sirène | Friday: Saison Tropique | Farmhouse Saison |
| La Sirène | Saturday: Wild Tripelle | Belgian Tripel |
| La Sirène | **Wild Saison** | Farmhouse Saison |
| Libertine | Saturday: Pacific Ocean Gose | Gose |
| Libertine | Friday: Authentic Slo | American Wild Ale |
| Libertine | Summer Breeze | American Wild Ale |
| Libertine | **Plumpfrey's McGee** | Dunkelweizen |
| Magic Rock | De Molé | Imperial Stout |
| Magic Rock | Friday: Yuzango | Gose |
| Magic Rock | Saturday: BA Bearded Lady Dessert Hazelnut | BA Imperial Hazelnut Stout |
| Magic Rock | **Guavarita Vice** | Berliner Weisse |
| Mean Sardine | Cherry Ninja | Imperial Stout |
| Mean Sardine | Tordesilhas | Imperial Stout |
| Mean Sardine | **Portus** | Port Barrel-Aged Barleywine |
| Meridian Hive | TBA | |
| Mjördhamnen | Grimfrost Bear's Feast Brew | Mead |
| Mjördhamnen | Friday: Grimfrost Suttungabrygden | Mead |
| Mjördhamnen | Saturday: Grimfrost Jarl's Brew | Mead |
| Monkish | Rinse in Riffs | |
| Monkish | Friday: Más Black Kisses | |
| Monkish | Saturday: Más Fruit Cart | |
| Monkish | **Increase the Fog Significantly** | |
| Monnik | Master of Peaches | Peach Pale Ale |
| Monnik | Friday: Never be Violent | Barleywine |
| Monnik | Saturday: Maple Stavis | Sour Ale |
| Monnik | **Mole Materials** | Imperial Stout |
| Cervesa Del Montseny | Florale | Farmhouse Saison |
| Cervesa Del Montseny | Friday: Mala Vida Bourbon-Brandy-Vanilla | BA Imperial Stout |
| Cervesa Del Montseny | Saturday: Mala Vida Brandy | BA Imperial Stout |
| Cervesa Del Montseny | **Mala Vida Chili** | Imperial Stout |
| Mystic | Saison Renaud | |
| Mystic | Friday: Brett Renaud | |
| Mystic | Saturday: La Soledad | |
| Mystic | **Chardonnay Barrel Saison** | |
| Oedipus | Thai Thai | Belgian Tripel |
| Oedipus | Friday: Mint | Farmhouse Saison |
| Oedipus | Saturday: Polyamorie | Sour Ale |
| Oedipus | **TE-10 Elderflower Wild Ale** | Sour Ale |
| Oxbow | Luppulo | Pilsner |
| Oxbow | Friday: Momoko | Farmhouse Saison |
| Oxbow | Saturday: Arboreal | Sour Ale |
| Oxbow | **Tex Nat** | Sour Ale |
| Oppigårds | Thurbo Kaggen | Imperial Porter |
| Oppigårds | Friday: Norn Pale | American Pale Ale |
| Oppigårds | Saturday:Ugo IPA | American IPA |
| Oppigårds | **Lavish IPA** | American IPA |
| Page 24 | Saison du Concombre | Farmhouse Saison |
| Page 24 | Friday: Grisette | Grisette |
| Page 24 | Saturday: Hildegarde Blonde | Bière de Garde |
| Page 24 | **Sauternes (BA Brett Triple)** | Belgian Tripel |
| Peckham's | Moutere Cider | Cider |
| Peckham's | Friday: Boysenberry Cider | Cider |
| Peckham's | Saturday: Feijoa Cider | Cider |
| Peckham's | **Home Block Cider** | Cider |
| Põhjala | Leevike | Spiced/Herbed Beer |
| Põhjala | Friday: Sajand | Imperial Porter |
| Põhjala | Saturday: Szechuan Banger | Imperial Stout |
| Põhjala | **10 Apple Stout** | Imperial Stout |
| Reichenbrander | Edel Pils | German Pilsner |
| Reichenbrander | Friday: Helles | Helles Lager |
| Reichenbrander | Saturday: Keller | Kellerbier / Zwickelbier |
| Reichenbrander | **Bock** | Maibock/Heller |
| Ritterguts | Gose | Gose |
| Ritterguts | Friday: Bärentöter Gose Bock | Gose |
| Ritterguts | Saturday: Urgose Mäzen | Gose |
| Roadhouse | Mountain Jam | |
| Roadhouse | Friday: Wilson | American IPA |
| Roadhouse | Saturday: Family Vacation | Blonde Ale |
| Roadhouse | **Siren Song** | Belgian Strong Golden |
| Sahtipaja | Feel The Beat | Berliner Weisse |
| Sahtipaja | Friday: Carrange | Mead |
| Sahtipaja | Saturday: MeadMe's Lost Cherry | Mead |
| Sahtipaja | **Babushka Maria Vanilla Raz** | Imperial Stout with Vanilla |
| Saint Somewhere | Oliver | Grisette |
| Saint Somewhere | Friday: Serge | Farmhouse Saison |
| Saint Somewhere | Saturday: Saison Athene | Farmhouse Saison |
| Saint Somewhere | **Origine** | Belgian Strong Dark Ale |
| Sante Adairius | Recency Effect | Farmhouse Saison |
| Sante Adairius | Friday: West Ashley | Farmhouse Saison |
| Sante Adairius | Saturday: Woven | Farmhouse Saison |
| Sante Adairius | **Matrices** | |
| Scratch | Strawberry Rhubarb | Gruit |
| Scratch | Friday: BA Cedar Oak | Farmhouse Saison |
| Scratch | Saturday: Basil IPA | IPA |
| Scratch | **Wild Cherry Biere de Garde** | Bière de Garde |
| Side Project | Grisette Blend #5 | Grissette |
| Side Project | Friday: Peche du Fermier Blend #2 | Farmhouse Saison |
| Side Project | Saturday: Copains | American Wild Ale |
| Side Project | **Derivation Blend #10** | Russian Imperial Stout |
| Side Project | **Framboise du Fermier Blend #2** | Farmhouse Saison |
| Siren | Broken Dream | Oatmeal Stout |
| Siren | Friday: Calypso | Berliner Weisse |
| Siren | Saturday: Project Barista (CapHeine) | Sour Ale |
| Siren | **Breakfast Shake** | Imperial Stout |
| Strange Root | Queen of the Yellow Dolls | |
| Strange Root | Friday: Strawberry Fields Together | Farmhouse Saison |
| Strange Root | Saturday: Very Elderberry | American Wild |
| Strange Root | **Harvesta** | American Wild |
| Thin Man Brewery | Minkey Boodle Raspberry Sour | Sour Ale |
| Thin Man Brewery | Friday: Forever Cordial Imperial Stout | Sour Stout |
| Thin Man Brewery | Saturday: Bliss DNEIPA | Imperial IPA |
| Thin Man Brewery | **Uninvisible** | American Wild Ale |
| Tilquin | Gueuze Tilquin | Gueuze Lambic |
| Tilquin | Friday: Quetsche Tilquin | Fruited Lambic |
| Tilquin | Saturday: Mûre Tilquin | Fruited Lambic |
| Tilquin | **Experimental Fruit Series #2 – Mirabelle** | Fruited Lambic |
| Toccalmatto | Dr. Caligari | Berliner Weisse |
| Toccalmatto | Miss Molly | Farmhouse IPA |
| Toccalmatto | Friday: Cuvee de Fou | Bière de Champagne / Bière Brut |
| Toccalmatto | Saturday: Grand Cru Vert | Belgian Tripel |
| Toccalmatto | **Spontaneous** | Sour Ale |
| Tommie Sjef Wild Ales | Friday: Druif | Sour Ale |
| Tommie Sjef Wild Ales | Saturday: Cuvee | Fruited Sour |
| Tommie Sjef Wild Ales | **Wijnig** | |
| To Øl | Sur Series | |
| To Øl | Friday: B-Bon Mælk | BA Imperial Milk/Sweet Stout |
| To Øl | Saturday: Dangerously Close to Stupid | Imperial IPA |
| To Øl | **BA Yeastus Christus** | Farmhouse Saison |
| To Øl | **Chateau Øl** | Wheat Wine |
| To Øl | **Fuck Art The Heathens Are Coming** | Grissette |
| Trillium | DDH FPPA | American Pale Ale |
| Trillium | Friday: Adjunction Junction | Imperial Stout |
| Trillium | Saturday: Escape Plan | Sour Ale |
| Trillium | **Triple See Saw** | Sour Gose |
| Trois Dames | Exaltée | Farmhouse Saison |
| Trois Dames | Friday: Fiancée Chasselas | Sour Ale |
| Trois Dames | Saturday: Sauvageonne Dark | Sour Ale |
| Trois Dames | **Foret Noire** | Sour Ale |
| Trois Mousquetaires | Porter Baltique Edition Special | BA Baltic Porter |
| Trois Mousquetaires | Friday: Saison Brett | Farmhouse Saison |
| Trois Mousquetaires | Saturday: Oud Bruin | Flanders Oud Bruin |
| Trois Mousquetaires | **Ceci N'est Pas Une Gueuze** | Gueuze Lambic |
| TRVE | World's Blood | American Wild Ale |
| TRVE | Friday: Burning off Impurities | American Wild Ale |
| TRVE | Saturday: Bring on the Clouds | Sour Ale |
| TRVE | **When Paradise Fades** | American Wild Ale |
| Two Metre Tall | Tasmanian Wild Ale | Farmhouse Saison |
| Two Metre Tall | Friday: Derwent Aromatic Spelt Ale | Sour Ale |
| Two Metre Tall | Saturday: Huon Farmhouse Dry Apple Cider | Cider |
| Two Metre Tall | **Soured Cherry Ale** | Sour Ale |
| Von Seitz | TBA | |
| The Veil | Never Never Stop Stop | Gose |
| The Veil | Friday: I'mdonewithU | Triple IPA |
| The Veil | Saturday: whitebugatti | Triple IPA |
| The Veil | **Toast-E Coilz** | Imperial Oatmeal Stout |
| The Veil | **Apple Brandy Sleeping Forever** | BA Imperial Stout |
| Wayfinder | Czech Pils | Czech Pilsner |
| Wayfinder | Friday: Ancient Brewing Tactics | Amber Lager |
| Wayfinder | Saturday: Terrifico | Pilsner |
| Weird Beard | Born of Fire | Sour Ale |
| Weird Beard | Friday: Kill Pils | Pilsner |
| Weird Beard | Saturday: Souslave | Sour Ale |
| Weird Beard | **BA Sadako** | BA Imperial Stout |
| Weird Beard | **BA Follow the Worms** | BA Foreign Export Stout |
| Weissenohe | Green Monkey Mandarina | |
| Weissenohe | Friday: Green Monkey Hersbrucker | |
| Weissenohe | Saturday: Green Monkey Polaris | |
| Weissenohe | **BA Red Monkey** | |
| WeldWerks | Hop the Mainsail (Moonraker DIPA Collab) | |
| WeldWerks | Friday: 2018 Coconut Medianoche | |
| WeldWerks | Saturday: 2018 WeldWerks Invitational Festival Medianoche | |
| WeldWerks | **2018 Medianoche: Brewer's Select** | |
| West County Ciders | Redfield #2 | Cider |
| West County Ciders | Friday: M2 | Cider |
| West County Ciders | Saturday: Ashmead's Kernel | Cider |
| West County Ciders | **Mac-Reine de Pommes** | Cider |
| Wildflower Brewing & Blending | Gold Blend #15 | |
| Wildflower Brewing & Blending | Friday: St. Henry 2018 | Fruit Beer |
| Wildflower Brewing & Blending | Saturday: St. Thomas 2018 | Fruit Beer |
| Wildflower Brewing & Blending | **St. Florence Pinot Noir** | Fruit Beer |
| Wildflower Brewing & Blending | **St. Florence Sauvignon Blanc** | Fruit Beer |
| Wolves & People | Devant | |
| Wolves & People | Friday: Neuberg | |
| Wolves & People | Saturday: Farmer's Tan | |
| Wolves & People | **Goldberry** | |
| Yazoo Brewing | Cherry Deux Rouges | Flanders Red Ale |
| Yazoo Brewing | Friday: Zure Bruine (Eagle Rare BA) | Flanders Oud Bruin |
| Yazoo Brewing | Saturday: 5pm Smoothie | American Wild Ale |
| Yazoo Brewing | **Deux Rouges Grand Cru (Single Barrel non-blended)** | Flanders Red Ale |
---