No Comments
Fiction Beer Company | Electrum Bronze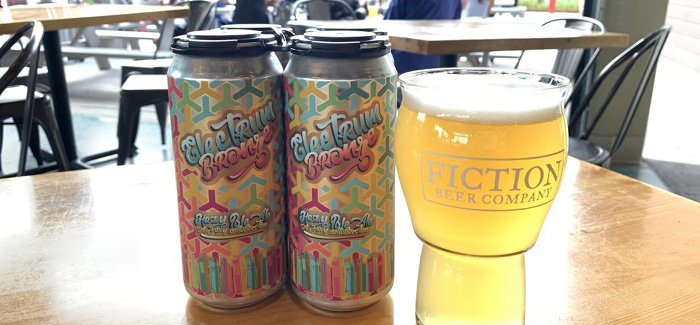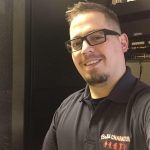 Last year, the Brewers Association introduced Juicy or Hazy Pale Ale category at the 2018 Great American Beer Festival, becoming the first national competition to recognize the category. It was one of the highest entered categories of 2018, with 132 entries from across the United States. Only three breweries won medals, Fiction Beer Company in Denver, Colorado was among the winners, earning a Bronze Medal for Madame Psychosis.
In April, brewers from Tin Roof Brewing (gold) and Kings Brewing (Silver) met during the Craft Brewers Conference to discuss brewing a first of its kind collaboration. The idea was simple, get the Juicy or Hazy Pale Ale category winners together to brew a super beer, taking elements from each recipe and creating the ultimate collaboration.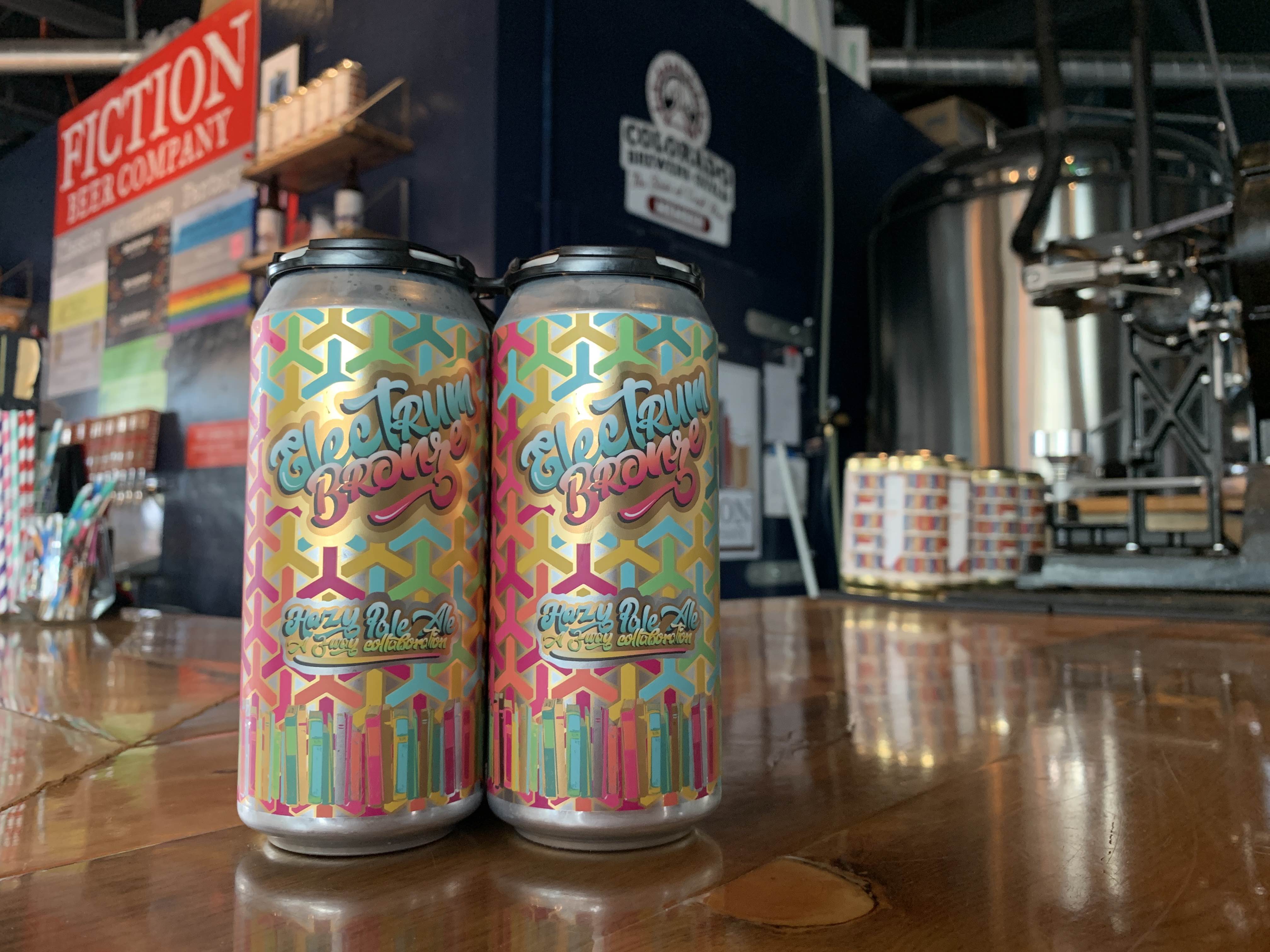 I sat down with Ryan Kilpatrick, co-owner and brewer, at Fiction Beer Company to discuss the beer and the collaboration. Electrum Bronze is a blend of Nelson, Citra and Azacca hops added at whirlpool and heavily dry-hopped. This is evident from the big hoppy aroma and flavor from the beer. It pours hazy, with a brilliant golden hue and a thick white head. The aroma is all lemon and orange, with subtle white wine and peach notes. Upon first sip, the beer opens up into a juicy citrus bomb with a thick creamy body, lacing head, soft pillowy mouthfeel, and a lingering honeydew melon finish. Although the beer is so creamy in texture, the last sip is incredibly dry, not sticky or sweet at all.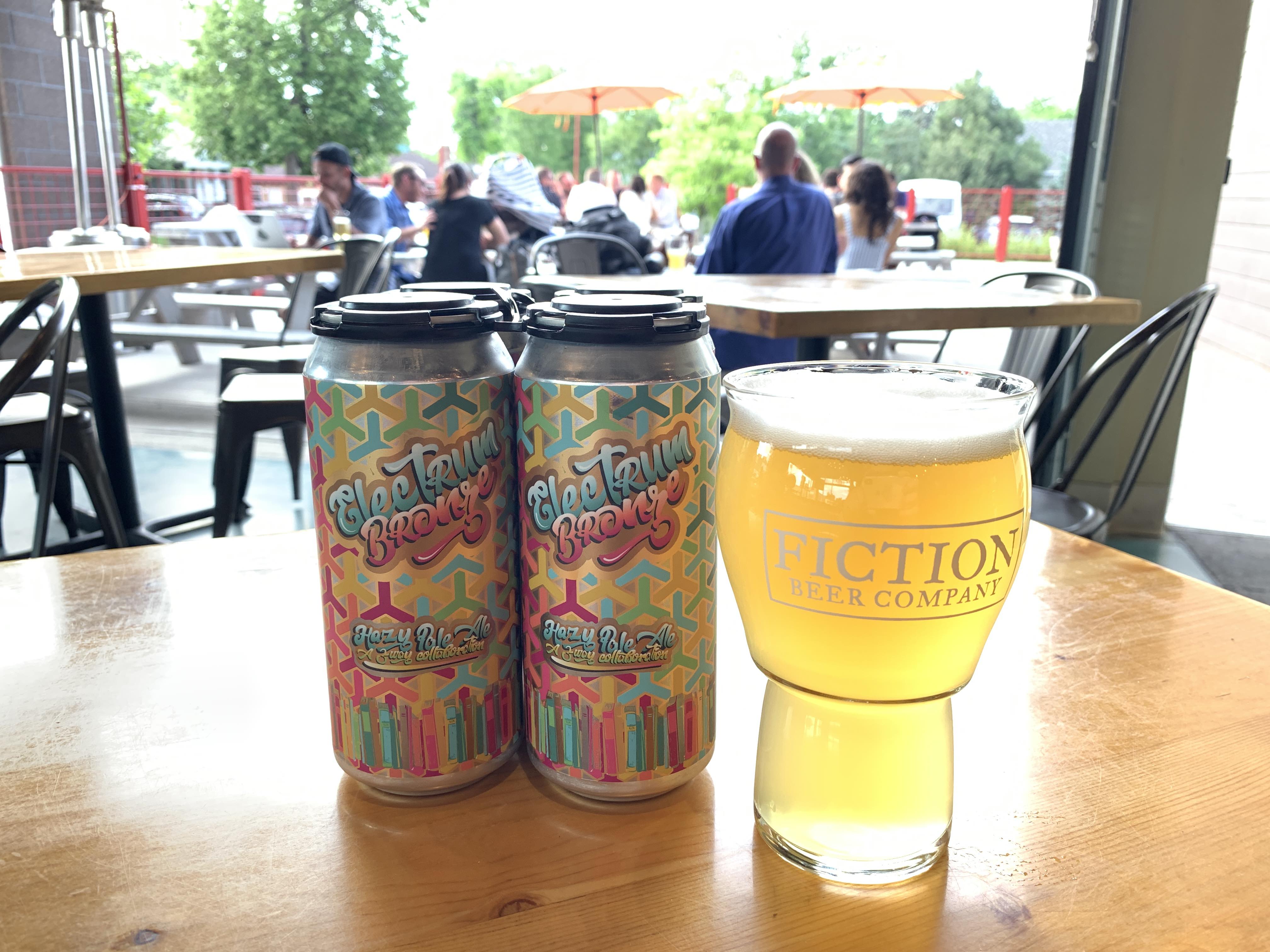 Electrum Bronze is a classic example of a Juicy Pale Ale that hits all the right notes. It is bursting with fruit flavors, primarily citrus, but has a base malt character that balances out the hops so that there is zero bitterness or sweetness. The hop combination and hop schedule were discussed at length between the three breweries, all having a different approach to creating this style. While Ryan wouldn't tell me specifics, he did comment that the differences between each brewery were drastic and that a lot of the reason for these differences comes from the equipment they use, limitations in procedure, and hop utility.
While this beer is no longer available to-go from the brewery, Fiction has a rotating lineup of Juicy IPAs available on tap. If I were a betting man, I would bet on Madame Psychosis making a return to the taproom next month for the 2019 Great American Beer Festival. I would also not be surprised if this brewery picks up another medal during the festival. If you are in town for the week to participate in all of the events that surround GABF or if you live here and have not been to Fiction Beer Company yet, I am strongly recommending you add the brewery to your "must-see" list. And if you're a haze boi like I am, Fiction should be on your "required" list.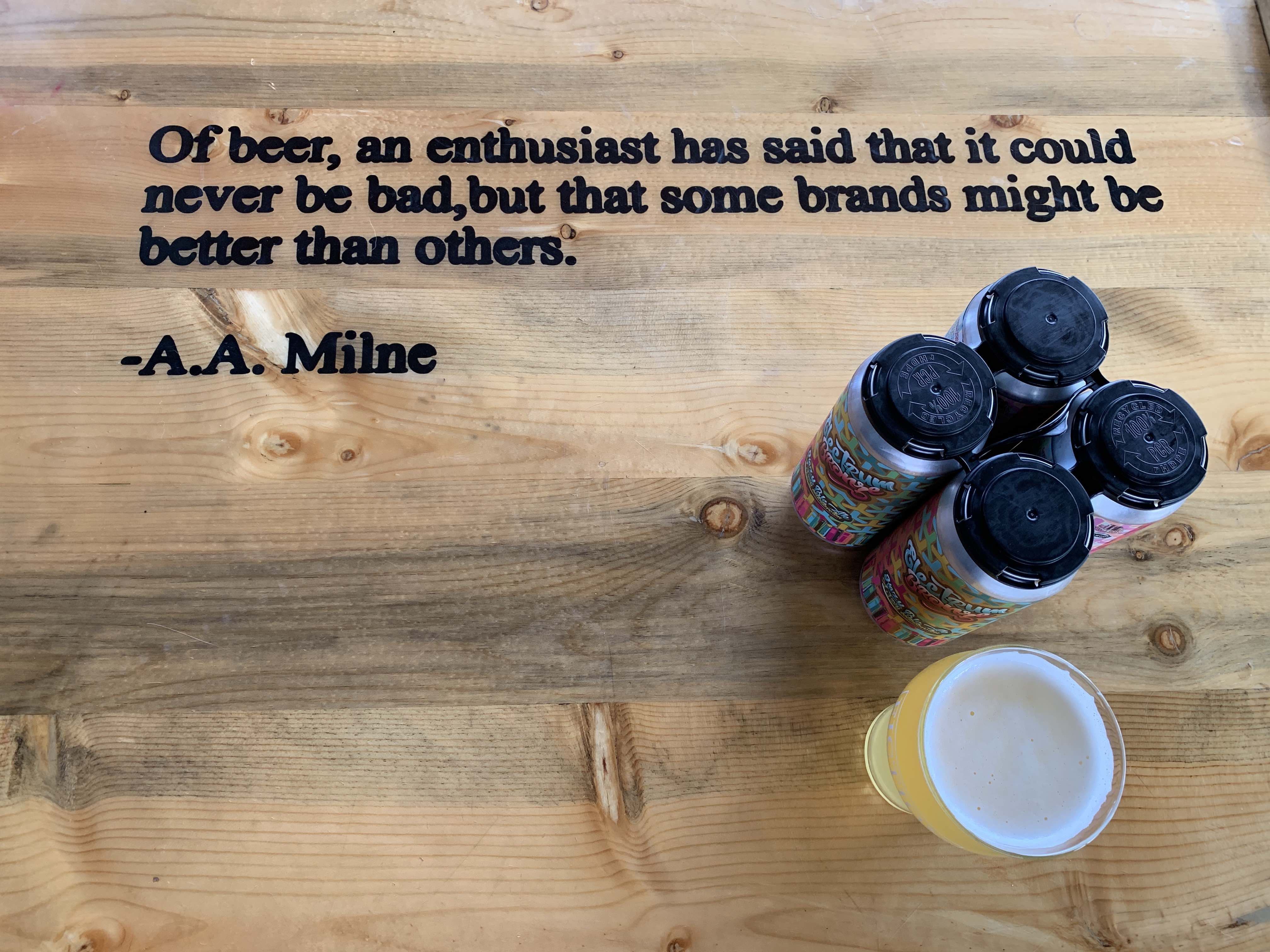 ---