No Comments
Deschutes Releases Specialty Barrel-Aged Beers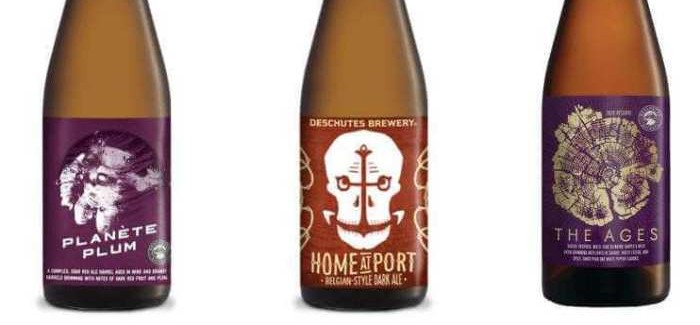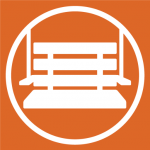 Quarantine in Oregon just got a lot tastier. Northwest craft beer staple Deschutes Brewery announced last week the addition of four new specialty barrel-aged beers to their portfolio, proving that no amount of uncertainty can keep them from their craft. Plus, the brewery is encouraging their community to "stay home and save lives" by making their beers just a click away. Deschutes' legacy portfolio along with the new and vintage Reserve beers are now available on their website for delivery to their customers based in Oregon.
The Fresh Squeezed Old Fashioned is Deschutes Fresh Squeezed IPA all grown up. This barrel-aged Strong Ale takes the crisp citrus and hop-forward flavor of the beloved IPA and infuses it with whiskey and oak from bourbon barrels and sweet orange peel.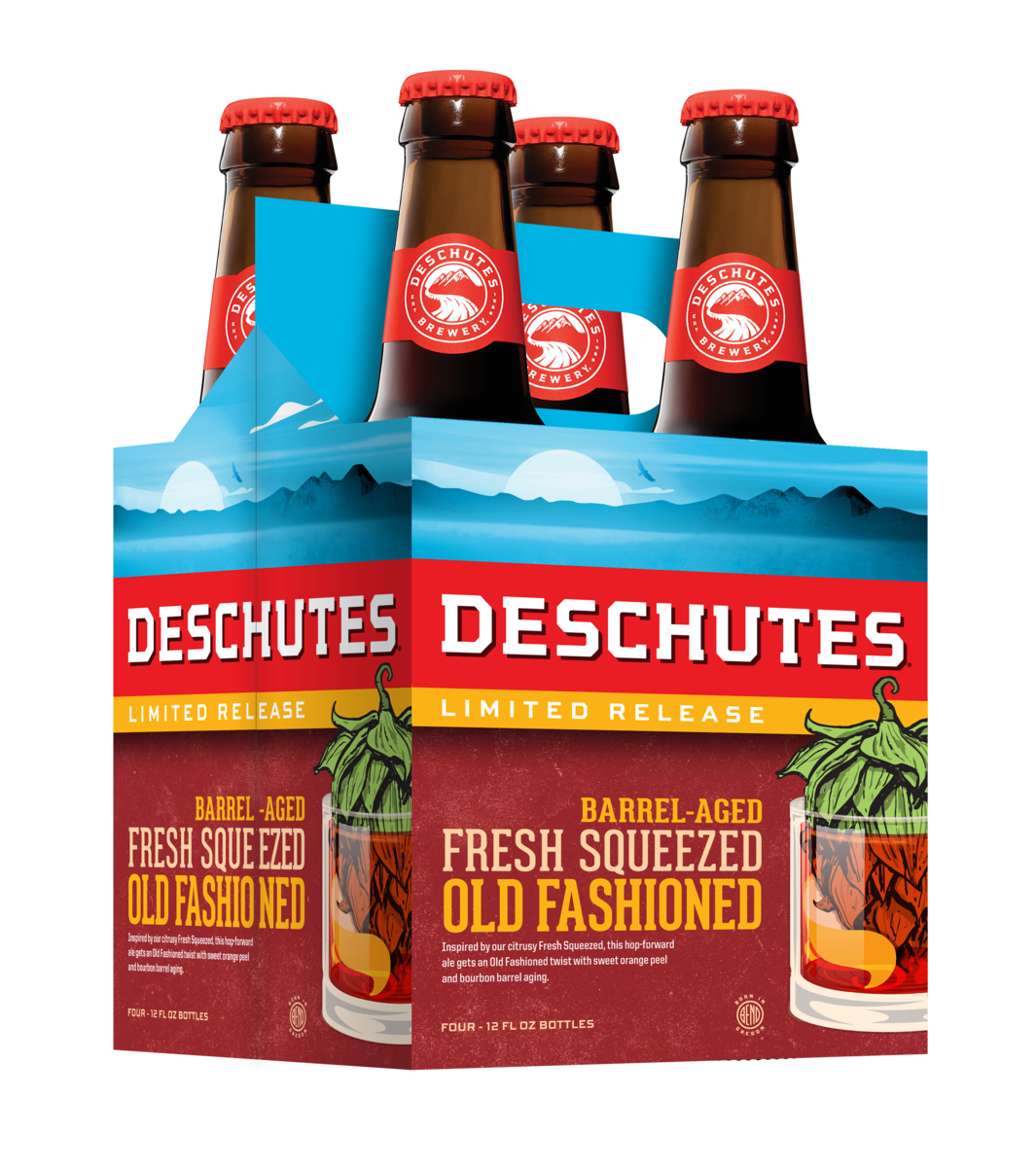 "Our brewers are really inspired by the complex concoctions of both the culinary and cocktail worlds," says assistant brewmaster Ben Kehs. "Fresh Squeezed features such a strong caramel malt backbone with big hop aroma and flavor characterized by citrus, tropical and catty notes, we used that as an inspirational jumping-off point."
The beer rings in at 8% ABV and 36 IBU and is currently being shipped to the brewery's distributors. The Fresh Squeezed Old Fashioned will be available in 4-pack, 12oz bottles and on draft in select locations.
As for the new lineup of Small Batch Experimental Barrel-Age releases, it's their diversity and depth that makes them such an exciting addition to the brewery's portfolio. According to Kehs, each new release has a unique maturation process, making the prospect of churning out three different styles at a time more complicated than usual. However, the brew crew rose to the challenge and created three all-star barrel-aged beauties: Planète Plum, Home at Port and The Ages 2020.
Planete Plum
This complex American Sour Red Ale joins its Deschutes comrades Planète Bruin and Planète Rouge in what the brewery calls "the journey between barrel ecosystems." Brewed with Oregon plums and aged in both wine and brandy barrels, this beer is brimming with notes of cherries and dried fruit with a plum-balanced farmhouse aroma on the nose. Planète Plum has an ABV of 11.6% and is available in 500mL bottles.
Home at Port
A Belgian dark strong Ale that is aged 100% in bourbon and port barrels. At 12.5% ABV, the complex beer brings a big, tawny port character and mixes it with jammy, fruity notes. It's no wonder this heavy-hitter beer brought home the gold medal at the Oregon Beer Awards back in February. Home at Port will release in 500mL bottles.
The Ages 2020
An American Sour Ale that's truly "one for the ages." Multi-year blending means lots of wild flavors for this Gueuze-inspired brew like fruity, spicy esters, tangy pear and spicy white pepper. With 7.4% ABV, The Ages 2020 is set to release in April and will be available in 500mL bottles in select markets where Deschutes is sold.
The team at Deschutes says that although things are different right now, they are certain that normalcy will return to the brewing world soon.
"We are looking forward to the freedom that comes with exploration outside of crisis mode. We have some really cool projects in motion that we're excited to take to the next level," says director of product development Veronica Vega.
When that happens, the brewery's new additions will be available to try at Deschutes Brewery Pubs in Bend and Portland and in tasting rooms in Bend and Roanoke, Virginia. In the meantime, these new small batch reserves will be released online for purchase and will ship directly to homes around Oregon so every beer lover can do their part in staying home and saving lives.
---