No Comments
What We're Cooking | Grilled Wit Wings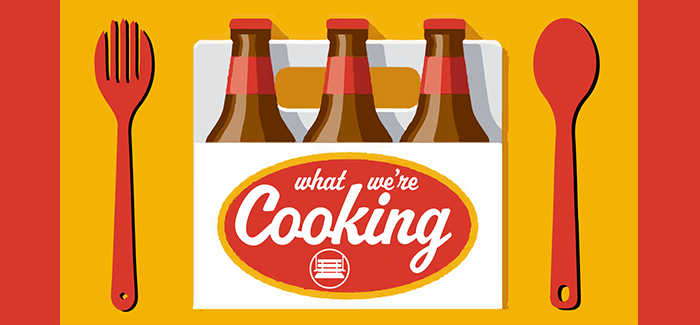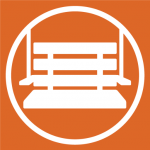 As evidenced by the amount consumed annually in the U.S. – more than 18,000 per person by some estimates – chicken wings have a colossal fan base. In the summer months, the grills come out, and there's nothing quite like grilled wings. Hot weather also calls for alternatives to the classic "hot wings." This week's What We're Cooking recipe comes from Kevin Kain, who says these wings pair deliciously with a Belgian Wit. Enjoy!
Serving Size: One Dozen Chicken Wings (depending on size)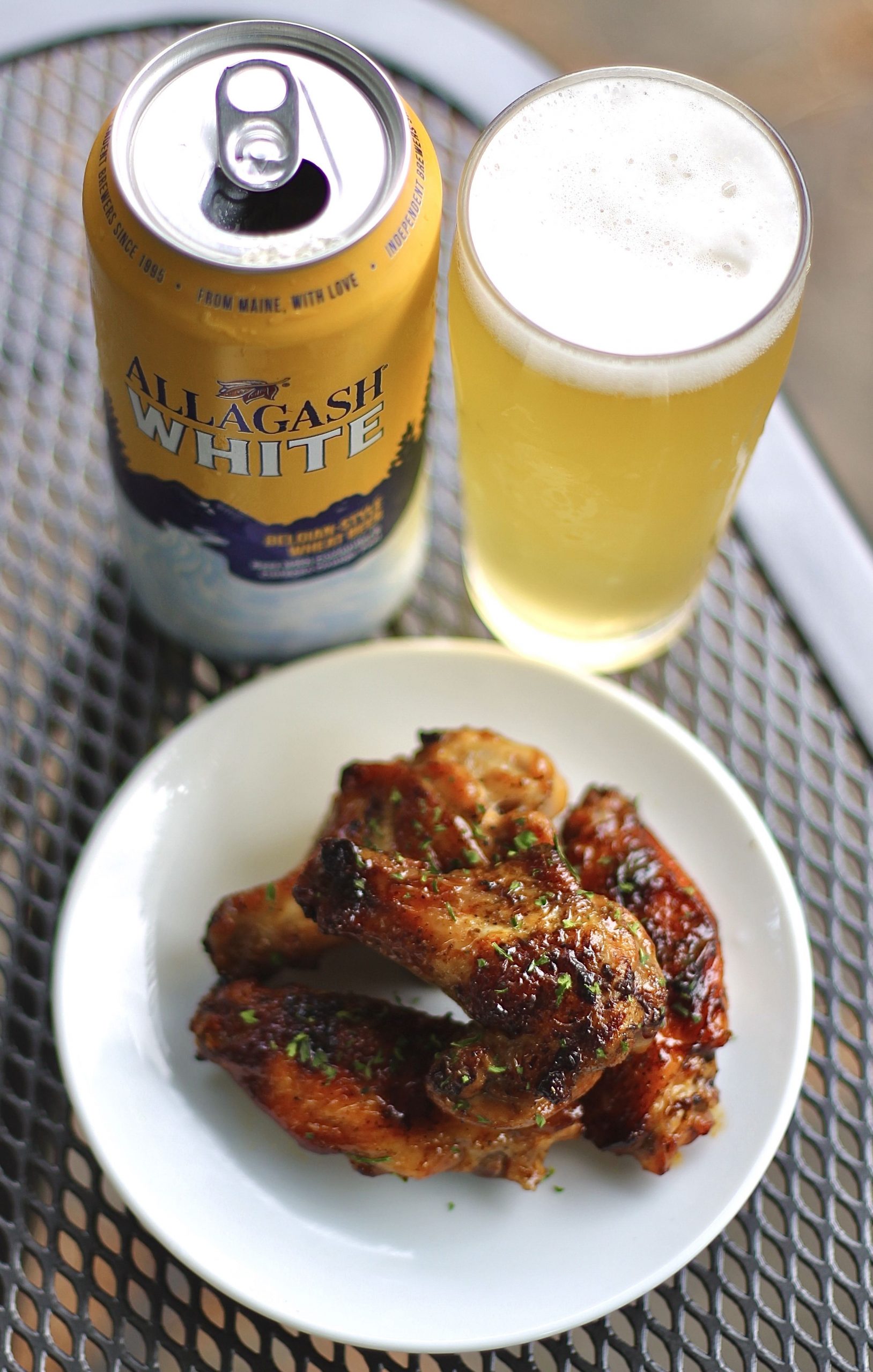 Ingredients
1-1/2 to 2 lbs of chicken wings
Marinade
1/2 tbsp pepper
1 tbsp salt
1/4 tbsp garlic powder
1/2 yellow onion sliced
3 tbsp soy sauce
2 tbsp Worcestershire
2 tbsp olive oil
4 oz Wit beer
Sauce
2 oz orange juice
2 smashed garlic cloves
2 tbsp butter
4 oz Wit beer
3/4 tsp salt
1/2 tsp pepper
1/2 tsp herbs (e.g. thyme or oregano)
1 tsp cornstarch

 
Garnish
Chopped parsley or chives
Instructions
Combine marinade ingredients in a gallon size food storage bag and add chicken wings (one dozen, about 1.5-2 lbs depending on size of wings, drained if necessary). Make sure all the wings are nicely coated. Place in refrigerator for a minimum of 4 hours and up to 24 hours.

Remove wings from bag and drain excess liquid.

Preheat grill to 375F. Clean grill and lightly grease.
Place wings on grill and cook for 25-30 minutes, turning few times. Make sure they do not get overly charred.

While wings are cooking, prepare sauce ingredients.

Remove wings from grill and set aside.

Melt butter in medium sized pan on medium heat and then add garlic. Sauté for one minute and then add herbs and pepper. Sauté an additional minute. Add beer, then salt. Simmer for 4 minutes. Add orange juice and sift in corn starch. Remove garlic cloves.

Toss wings with sauce, which will thicken as it cools.

Garnish with parsley or chives and fresh pepper; serve with your favorite Wit beer.
Note: This recipe is for grilled wings, but with minor tweaks it can be used for fried or baked wings. Smoked wings may not work as well with this recipe.
About the What We're Cooking Series
Beer, with all of its flavors and nuances, can enhance some of your favorite dishes. Many of us at PorchDrinking love to cook, so we've rounded up some of our favorite recipes featuring our favorite ingredient: beer.
From beer cheese fondue to milk stout brownies, each week we'll publish a new recipe for you to enjoy. Make sure to check back often to see our growing collection of recipes curated by PorchDrinking staff. Cheers!
---