3 Comments
The Bronx Brewery Rescinds Release of "Defund the Police" Amid Threats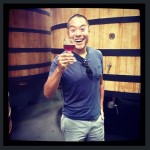 Less than a month since the brutal police murder of Minnesota resident George Floyd, breweries and small businesses continue to band together to fundraise, spark conversation and work toward addressing police brutality and systemic racism in the country.
Last Friday, coinciding with the Juneteenth holiday, New York's The Bronx Brewery announced that they would be brewing and releasing a beer in July called "Defund the Police" with $1000 pledged to support the organization Communities United For Police Reform. The announcement joins other efforts by prominent national brands, including ice cream producer Ben & Jerry's, who has also called for reforms to the defunding of police.
Along with the announcement, The Bronx Brewery also included the following caption and linked to more information on their website on what it means to call for defunding the police.
The statistics are staggering. And impossible to ignore.

Black men and boys are 2.5 times more likely to be killed in an encounter with the police than white men and boys.

Black men are incarcerated at more than five times the rate of white men; twice for Black women compared to white women.

1 in 1,000 Black men and boys can expect to die because of a police encounter.

The US accounts for 5 percent of the world's population, but 21 percent of the world's prison population. The prison population has risen by more than 700 percent over the last 40 years.

Black men represent 6.5 percent of the US population, but 40.2 percent of the prison population.

Spending on prisons and jails has increased at three times the rate of spending on Pre‐K‐12th grade public education in the last thirty years.

–

These numbers point to a systemic form of oppression embedded in American law enforcement, dating back to the slave patrols of centuries ago.

And as the events of the past few weeks have further demonstrated, change is needed to dismantle the systems of racism that have long oppressed people of color here in The Bronx, in NYC and across this country.

As the Atlantic writes, "The country needs to shift financing away from surveillance and punishment, and toward fostering equitable, healthy, and safe communities."
However, The Bronx Brewery announced today via their social media channels that since last Friday, several members of their team had "received violent threats to our lives and our families' at all hours of the day". As a result of those threats, the brewery also announced today that they have decided against releasing the beer, but will still move forward with their pledged donation. Full announcement:
Over the past week, we've come to understand that the phrase 'Defund The Police' is one that, for many, doesn't start a conversation. It stops it.

Or worse.

Since sharing our intention to create a beer called Defund The Police last Friday, our team has received violent threats to our lives and our families' at all hours of the day. They've been constant, they've been all-consuming and they've been, frankly, terrifying.

It has become clear that the way we chose to join this conversation wasn't encouraging the dialogue needed to promote positive change. A beer by that name was not going to drive a greater understanding of the opportunity at hand.

So, with that in mind, we will not produce this beer.

But it's important that we have this conversation. Our goal has always been to bring people into this historical moment and to help share some education about what it all means.

To us, defunding the police doesn't mean getting rid of the police. It never has. It's about rethinking how we police ourselves, what we ask of law enforcement and what kind of resources are needed to do that.

Police officers are called into so many situations that go far beyond traditional police work, from mental health emergencies to issues around homelessness. If we were to enable and properly resource experts to take on these issues, we wouldn't need to ask our police to 'solve' such a wide variety of social problems. Additional investment in crucial, often neglected services like education, healthcare and housing would provide a more comprehensive approach toward some of our most difficult and complex problems. And after 4 punishing months of COVID, every bit of additional investment matters.

We will still make our planned donation, while working to create long-term partnerships with organizations that fight racism and encourage community development in the Bronx. And, as always, we'll continue to use our beer as a way to build community, encourage creativity, and make our Taproom & Backyard spaces the most inclusive and welcoming in the city.

We'll keep working to be better. To keep listening, learning and growing. For our community, for this city and for each other.
Despite numerous attempts, the brewery has not been available for further comment.
---