No Comments
WeldWerks Brewing Announces Plans to Host WeldWerks Invitational Festival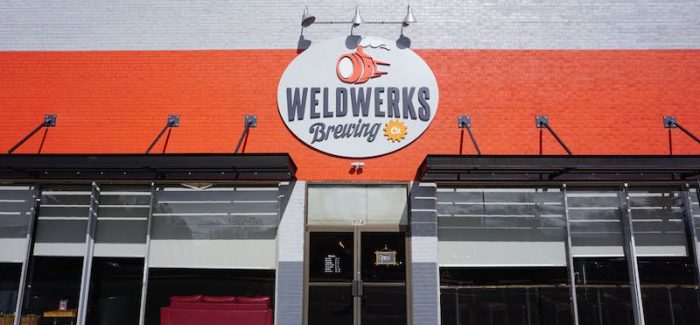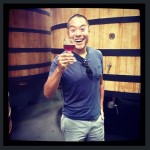 To say that WeldWerks Brewing has had a big year simply would not do enough justice to the meteoric rise experienced by the two and a half year old Greeley, CO-based brewery. Days prior to their statement gold medal victory at the 2017 Great American Beer Festival, in the Wood and Barrel-Aged Strong Stout category for Medianoche, that same bourbon barrel-aged imperial stout saw a release along side Medianoche Reserve, a specialty variation of Medianoche aged on toasted coconuts, that sold out of 500 tickets within seconds. This year's medal is actually the second GABF win for WeldWerks, which earned a silver medal for their Hefeweizen in the American Style Wheat Beer with Yeast category in 2015 as well.
WeldWerks alongside fellow Greeley brewery success story, Wiley Roots have in recent months channeled that fervent popularity into drawing attention, support and commerce for the former farming community, that now boasts a population of nearly 104,000 residents.
Now deeply entrenched as one of the country's hottest breweries, WeldWerks isn't content resting on its laurels. Yesterday, the Northern Colorado brewery teased news of a massive invitational beer festival that it plans to host this summer. We caught up with co-founder Neil Fisher to find out more.
Learn more about WeldWerks Brewing's humble beginnings.
PD: What was the impetus for starting the WeldWerks Invitational?
NF: We had been dreaming about hosting our own festival since we opened our doors, but like the brewery itself, it was sort of a dream we didn't really think could become a reality. But that dream seemed more and more like a possibility, so after 2.5 years of developing relationships with some of the best breweries in the country, we figured 2018 was as good a time as any to try and pull it off.
WeldWerks has increasingly been supporting Greeley and Greeley's non-profit groups, through releases, such as last week's lottery release of Vanilla Medianoche, and now the upcoming Invitational. For that Vanilla Medianoche release, $10 from every ticket sold went to the Weld County Food Bank. Do you see your brewery as a platform to elevate the city as a whole? 
As excited as we are at the prospect of hanging out with some of our favorite breweries in the country, we're equally excited to host them here in Greeley and give craft beer enthusiasts an opportunity to spend some more time in our home town. Since we opened, making a lasting impact here in Greeley has been one of our primary goals, and this fest helps accomplish that goal by not only raising money for local nonprofit organizations, but also by driving tourism here in Greeley and showing the world the exciting things happening here.
What breweries have initially agreed to participate thus far? 
Since we're still finalizing some of the details, we haven't asked for firm commitments from anyone yet, but the list of breweries who have given us tentative commitments already is pretty incredible:
The Answer Brewpub, Casa Agria Specialty Ales, Great Notion Brewing, Casey Brewing and Blending, Wiley Roots Brewing Company, Cerebral Brewing, Toppling Goliath Brewing Co., Bottle Logic Brewing, Kane Brewing Company, Perennial Artisan Ales, and Black Project Spontaneous & Wild Ales.
What else can attendee goers expect from the Invitational? 
We are working on curating a pretty epic list of beers from these amazing breweries, so you can expect to see lots of beers that have never been poured in Colorado before. Beyond that, you can expect laid back environment and an opportunity to meet brewers and brewery owners from some of the best breweries not just in the country, but in the world. All here in Greeley, CO.
What other festivals have you all attended that's served as inspiration?
We had the privilege of pouring at The Veil's Forever Summer festival back in August, and it radically changed our view of what a beer festival could be. Their hospitality was beyond anything we had ever experienced, so we are hoping to offer a similar level of hospitality to the breweries we have invited. Similarly, Laura Lodge has cultivated one of the best beer experiences in the world with the Big Beers Festival in Breckenridge, so we were certainly inspired by that event as well.
---