No Comments
Flying Dog Brewery | The Truth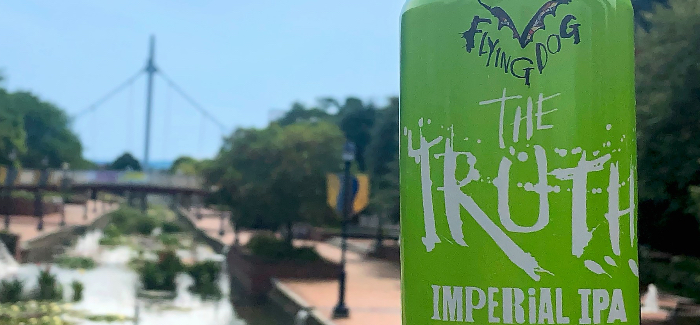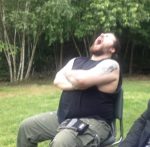 In a world in which the Hazy IPA has taken over, there are still some of us who remember a time when IPA was brewed to be as bitter as possible. West Coast IPA ruled the land and they were crystal clear and sharp on the tongue. While almost every brewery nowadays brews a hazy IPA, Flying Dog Brewery has The Truth.
From the bottle;
"We've brewed this beer because we saw a gap in our portfolio."
The Truth is a massive West Coast Imperial IPA at 8.7% ABV with an IBU of 80. It is brewed with Munich malt and malted wheat, with its hop bill containing Warrior, Summit, Columbus, Citra and Amarillo fermented on American ale yeast. It pours a crystal clear orange that sticks around until it drops to a constant, creamy layer. The smell is of peach, nectarines and cantaloupe with an underlying woodsy aspect. Fresh honey crisp begins to taste like overripe nectarines. Creamy cantaloupes run the middle ground with an aggressive pink grapefruit rind finish. Without already knowing the IBU, one might have guessed it was pushing 80. Incredibly hopped and astringently bitter, yet immensely drinkable. You will forget this beer is almost 9% ABV. Full bodied melon flavors balance out the spicy hop profile. The Truth is sure to fill any gap for any IPA lovers lineup.
https://www.instagram.com/p/B–CT_9p0Tn/
The Truth
Hazy IPAs are currently on top and they are fantastic in their own way, but The Truth is definitely for those looking to escape the current murky trend. This Imperial West Coast IPA is incredibly bright and complex. Again, the ABV is deceiving. Best paired with soft cheeses and shellfish, this beer might rekindle the fire that Stone and Pliny laid before it.
The Truth is available year-round in both bottles and cans, and additionally will be part of their "Stay The F Home Pack", due for release later in June. Inspired by the recent worldwide event of the coronavirus, this variety pack includes The Truth along with two of the heaviest hitters in Flying Dog's portfolio: Gonzo Imperial Porter and Double Dog (their 12% ABV DIPA).
Feature image photo credit: Flying Dog Brewery's Facebook page.
---