No Comments
Kentucky Craft Beer Recruiting Poll Workers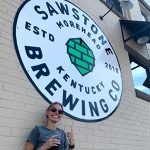 States across the country are struggling to recruit poll workers to work Election Day November 3 due to the pandemic. Poll workers tend to be in the age group that is at a higher risk to contract COVID-19. To help recruit younger workers, the Kentucky Secretary of State partnered with the Kentucky Guild of Brewers to use craft beer to gain the attention of younger generations.
"For us any time we can help engage people to participate in the political process is important," Derek Selznick, executive director of the Kentucky Guild of Brewers, said. "Getting people registered to vote and recruiting poll workers to make sure it is easier to vote is a value that I think all people hold regardless of your political leanings."
So, why craft beer and politics? Those two things normally don't mix well. The Secretary of State and the Kentucky Guild of Brewers thought differently.
"This isn't a left or right issue whatsoever," Selznick said. "Everyone should vote and the process should be as easy and seamless as possible. Once the Secretary of State's office reached out to us asking for help to ensure Kentucky has enough poll workers for the upcoming election and getting people registered to vote we jumped at the chance. Beer is bipartisan."
"Getting people involved in the political process is a benefit to everyone and a value for the Guild and our members. The Guild and our members aren't making any money off of this initiative, so it really is just about trying to give back in some small ways to our communities."
Four Kentucky breweries are participating in the poll worker and voter recruitment; Dreaming Creek Brewery in Richmond, Monnik Beer Co. in Louisville, Pivot Brewing in Lexington and Wooden Cask Brewing in Newport.
"Ohio and other states had seen success with similar programs when partnered with microbreweries," Charley Hamilton, co-owner of Dreaming Creek Brewery, said. "Especially with COVID-19 still looming, people are grabbing more canned beer than ever. It puts a lot of information in people's hands, quite literally."
"Craft beer customers tend to be in the age demographic that the SOS is targeting for volunteer poll workers,"  Karen Schiltz, owner and CFO of Wooden Cask Brewing, said. "Packaged beer sales are up over 30% due to the pandemic. Seemed like an easy way to target the people they are seeking."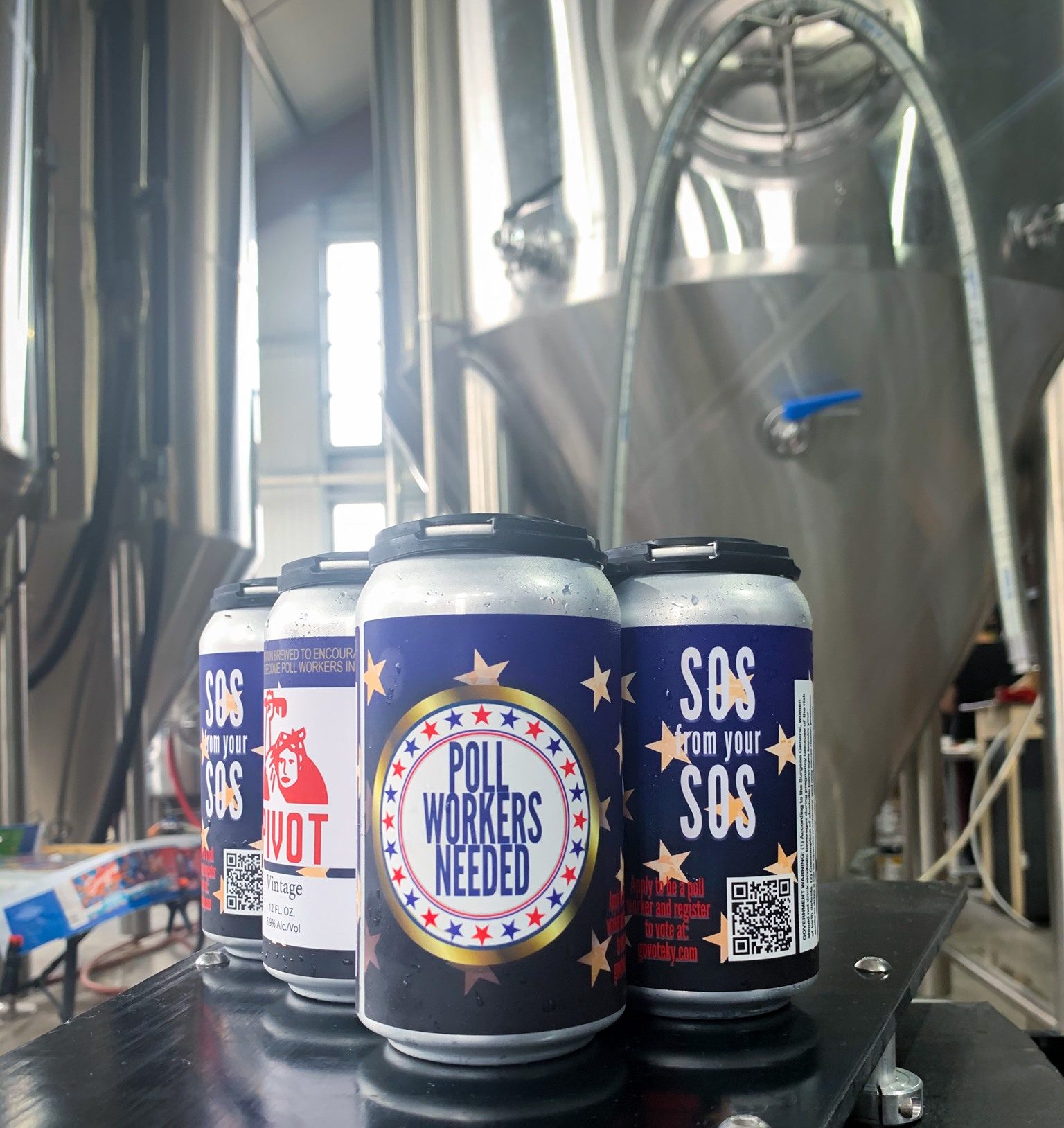 A special label was designed for each of the four breweries to wrap their cans and bottles with. Each label encourages people to volunteer to work at polling stations and to register to vote.
Each label includes a QR code that directs people to govoteky.com where people can register to vote and apply to work at their local precinct polling station.
The special beer cans and bottles will be available at each taproom:
Monnik Beer Co.
Pivot Brewing
Dreaming Creek Brewery

1792 (Kentucky Common Ale)
Natural Bridge (IPA)
Purdy's Porter (coffee Porter)
Blue Lick Blonde
Stations 1 Pilsner
Dragon Wagon (peanut butter and chocolate Milk Stout)

Wooden Cask Brewing

Reformation (Scottish Stout)
---