No Comments
Resolute Brewing Company | Ode to San Diego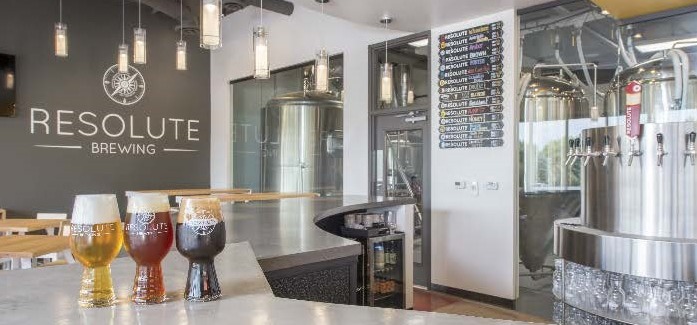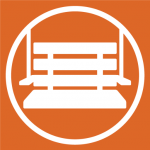 San Diego, CA, aka "The Finest City," "Silicon Beach" and "A whale's…" (at least, according to Ron Burgundy) is also known for an amazing beer scene, beautiful beaches, not having a professional football team and as the former home of Colorado-based Resolute Brewing Company's head brewer, Justin Burnsed. Burnsed spent more than eight years here while pursuing his interest in brewing (i.e. taking brewing classes, interning at local breweries and writing for Brew Your Own Magazine), forging his own path in the then-emerging beer scene of this laid-back beach city. As Slightly Stoopid, a native San Diego band and one of Burnsed's favorites at the time, sang, "But he's that one, He's just a manly ese loco, With a plan."
To honor this fine city, Burnsed and Resolute have brewed an American IPA named "Ode to San Diego" which is a great addition to the solid lineup of diverse brews they have been serving since opening their Centennial, CO location in 2016. This beer honors the "brewing scene of the 2000s and its influence on how west coast IPAs came into the limelight across America" before the "Haze Craze." While the final grain bill of this beer is still being tweaked, Burnsed described "Ode to San Diego" as having a "firm bitterness" and is for those who "like an IPA that isn't quite so filling." The final version of the beer will remain true to "the roots of the OG version" on tap now. Being perfectly balanced, this beer is a broad palate pleaser of pine bitterness while simultaneously being dry, bright, light and refreshing; it's quite the bold juxtaposition.
https://www.instagram.com/p/CEcOdJYFN7s/
This beer could easily be seshed after a long day of surfing at Mission Beach while enjoying the sea breeze in your wave tousled hair, the lack of sand in your board shorts and the chill, reggae-punk sounds of Slightly Stoopid. This band's mash-up of mellow yet upbeat songs perfectly reflect the easy complexity of "Ode to San Diego" and "conveys the laid back vibe" of the city. Burnsed is def hella stoked about this beer!
---