No Comments
Ultimate 6er | College Football Conferences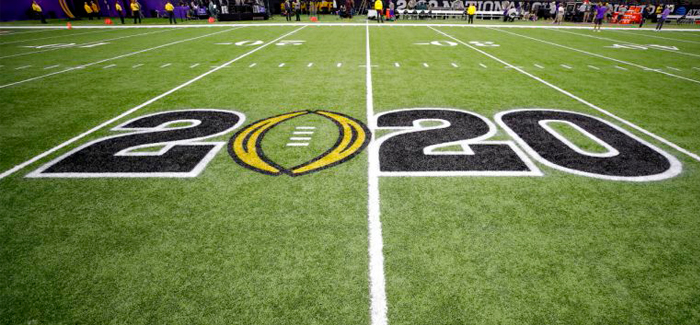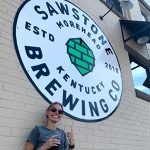 Over the summer it looked like college football fans were not going to be able to cheer on their alumna maters due to the COVID-19 virus. However, the leaders in charge of the five main college football conferences planned a safe and responsible way for their students to play. College football is one of the biggest sports in our country and we decided to pair each power five conferences (and the MAC) with a craft beer. Hut, hut, hike!
Paired with: ACC
The Atlantic Coastal Conference is the New England/Hazy IPA style of beer of the college football conferences. It's the newest of the powerhouses with the dominance of Clemson and the resurgence of Miami and Notre Dame. New England/Hazy Style of IPAs are still a "new" popular beer style that continues to grow in popularity each day. Just like Clemson's domination, this style isn't going anywhere soon.
Hitchhiker Brewing's Bane of Existence is a Hazy IPA brewed with oats and hopped with Citra and Simcoe.
---
Paired with: BIG10
Besides Ohio State and sometimes Penn State and Michigan, there is nothing too exciting about the BIG10 (sorry BIG10 fans). Thankfully Ohio State has a great history to give the conference some street credibility. Just like the Ohio State Buckeyes who have won eight national championships, Masthead's Augenblick Light Lager knows a thing or two about winning the big one. Augenblick Light Lager just brought home the gold medal in the Munich-Style Helles style category at the Great American Beer Festival.
---
Paired with: BIG12
The BIG12 is one of the most confusing conferences. Not only is West Virginia a random addition to the conference with all the other schools in Texas, Oklahoma, Kansas and Iowa, but it also confuses college football fans each year. It produces Heisman-winning quarterback in Kyler Murray, Baker Mayfield and Sam Bradford (all from Oklahoma) and it's home to the highest-gross college football program in Texas. However, it has not won a national championship since Texas defeated USC in 2005. A conference that is always good, but not good enough. Austin Beerwork's Black Thunder is a Black Lager, or a Schwarzbier, and is Austin Beerwroks October seasonal release.
---
Paired with: SEC
The SEC is the powerhouse of the Power Five Football Conferences with schools like Alabama, LSU, Georgia, Auburn, Florida and Texas A&M. Six of the last 10 college football national championships have been an SEC school and multiple championships for Alabama. For a powerhouse conference, you need a powerhouse beer. Against the Grain's 35K is a milk stout that boasts flavors of bittersweet cocoa and coffee. This milk stout is always bringing their A-game with a 7.0% ABV.
View this post on Instagram
---
Paired with: PAC12
PAC12 is the most overlooked and forgotten of the power five football conferences. Mostly because of their late-night kickoffs, but also because of their lack of a national championship contender over the past couple of years. An overlooked and forgotten style of beer in today's craft beer world is the West Coast IPA. With the growing popularity of the Hazy/New England IPA style, the WCIPA isn't as popular as it used to be.
A classic version of this style is is Deschutes Fresh Squeezed IPA. This IPA is hopped with Citra and Mosaic to give it a tropical and citrusy flavor balanced by a nice malt body.
---
Paired with: MAC
Every college football fan loves Wednesday night MACtion. For the Mid-American Conference, it's all about chaos. That's why this conference is the adjunct sour beer style of football conferences. The crazier the sour and the ingredients in it, the more MAC it is. Just like Urban Artificact's Fire Iron. Fire Iron is a tropical midwest fruit tart made with pink guava, passion fruit, and banana. Banana in a sour beer? You read that right! Chaos!
Feature image courtesy of NCAA CFB
---