One Comment
5 Questions With | Victory Brewing's Founders Ron Barchet and Bill Covaleski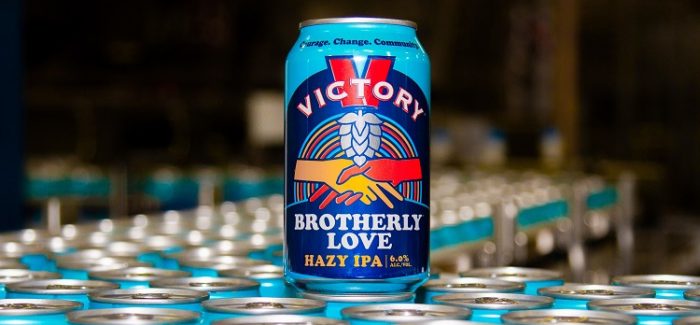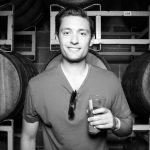 Sustaining a business for 25 years is an achievement in any industry, but it is particularly impressive in the tumultuous and unpredictable world of craft beer. Downingtown, Pennsylvania-based Victory Brewing Company has been churning out Bavarian-inspired beers and other inventive offerings since 1996, establishing itself as a pillar of the Pennsylvania beer community and as somewhat of an innovator thanks to the rampant success of its Golden Monkey Belgian Tripel brand. Being able to properly execute a variety of European-styles, with Victory's own unique twists, has generated acclaim and a passionate following for the brewery. With the brewery celebrating 25 years in business, I asked Victory Brewing founders Ron Barchet and Bill Covaleski about how they've been able to sustain success, their approach to community building, and what excites them about the craft beer market today.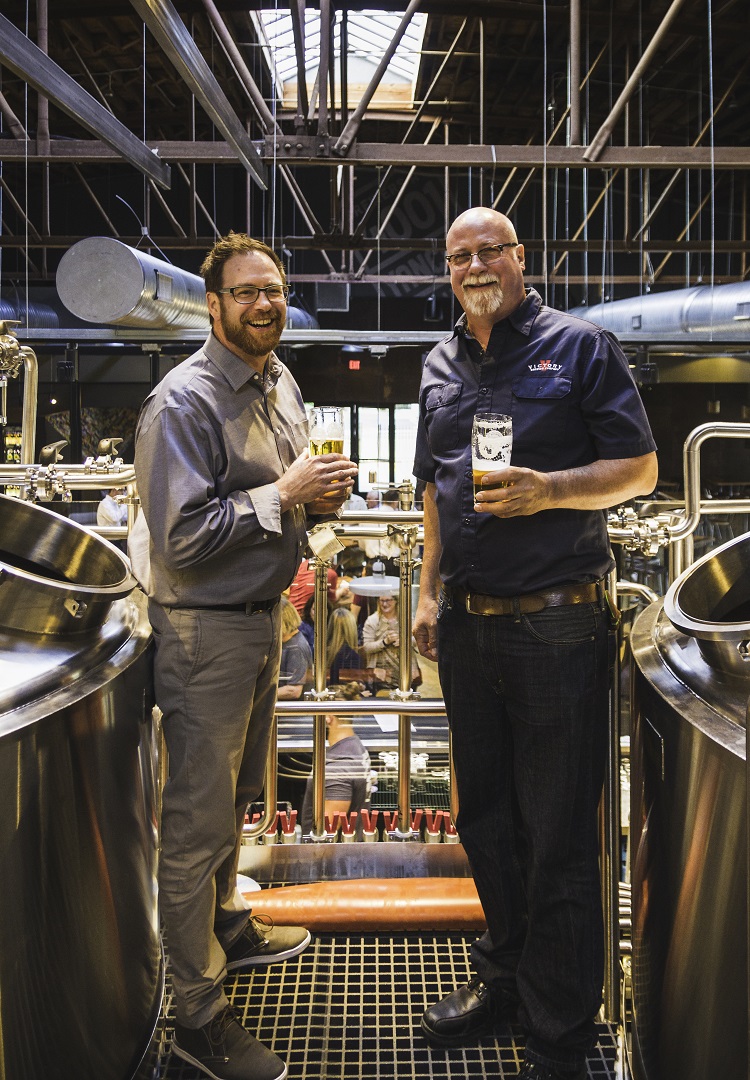 Being in business 25 years is always an achievement, but particularly in the competitive craft beer industry. What one takeaway or learning would you share with new breweries coming to market?
BILL: When we opened our doors in 1996 an amber lager (Märzen) was a new and 'innovative' offering for most of our audience. Think how far this audience that we serve today has evolved in their expectations. Their willingness to enjoy new flavor experiences has fueled our creative engines and, therefore, is a great blessing. But is there also a 'curse' to this dynamic? Only for brewers unwilling to evolve. As my professor at Doemens stated on our first day of class in 1993, "if the customer demands beer with foam at the bottom instead of the top, we must make that beer…" A bit bombastic? Yes. Inaccurate? No.
RON: "Have a vision and see it through to the end. Perseverance is required in any business, but particularly the fast-moving craft beer business. There are many reasons to depart from your vision, and some are compelling, but in the end the vision is key, even if it evolves—which it will."
Having a flagship like Golden Monkey and its variants like Sour Monkey is unique to the industry because it's not an IPA or lager/pilsner. Why does the brand continue to resonate with consumers and how do you meet the new taste preferences of drinkers?
BILL: "Sour Monkey elegantly and substantially fulfills the basic consumer needs of a beer which are simply 'excitement' and 'comfort.' These attributes sound opposed to one another but in Sour Monkey, they're complements. Beginning surprisingly tart and resolving into something much warmer with fruity richness, it's a flavor journey from excitement to comfort. We really have not expanded the Sour Monkey, per se. It is perfect, evidenced at the brisk pace it continues to find new devotees. But its success has offered us latitude to riff off of into fun tangents like Tart Monkey. More to come…"
RON:  "We spent years (nearly) perfecting a consistent Golden Monkey. We've had to move much quicker with Sour Monkey.  It is such a tight rope of tartness and drinkability.  Those two parameters being properly apportioned are why the consumer has latched onto Sour Monkey. Yeast doesn't love the acidity it encounters while fermenting Sour Monkey, so balancing the yeast's happiness with a consistent tartness is our challenge. The consumer's love of sour beers is quite heartening, as the IPA has overwhelmed many great directions that craft beer can take."
Let's get the weekend started. Cheers, Victory Fans! #TasteVictory #SourMonkey 🙂

📸 : @MinibarDelivery pic.twitter.com/BPVF5EWgXl

— Victory Brewing Co. (@VictoryBeer) March 5, 2021
How has the Downingtown community supported you over the years – but particularly during the pandemic?
BILL:  "We have been very fortunate in landing our concept in the center of Chester County as Downingtown has offered us a very supportive, but equally demanding audience, who have permitted us to do our very best work in fascinating them with flavor for 25 years. We have found a community here that supports all aspects of our mission, from stewardship of our environment to culinary exploration in support of local producers.  The fact remains that they are our customers and everything we do must be for their wellbeing and enjoyment. They 'owe' us nothing, so the pandemic really pressured us to make good decisions on their behalf. To assure that the air circulating in all of our facilities is the safest we can offer, we installed bi-polar ionization equipment that has a proven 99.4% reduction rate on a SARS-CoV-2 (COVID-19) surface strain within 30 minutes to address the wellbeing of patrons and staff. To address their enjoyment, we rolled up our sleeves and packed endless kegs into 32 oz. crowlers in a phenomenally well-received 3 for $10 offer, via curbside pickup last March and April, so that they could safely see our familiar faces and enjoy our products, including meals, in the comfort of their homes. Their response demonstrated overwhelming approval for these and other pivots we undertook on their behalf. That's how a community takes care of one another, right?"
RON: "From the beginning, the Downingtown community has supported us. We opened our taproom on such a tight budget, that it took a focused audience to see past the gymnasium/industrial ambiance to taste our beer offerings.  Over the years, they have pushed us to create ever more interesting beers and welcomed and participated in our community events. The pandemic only reinforced that mutual feeling of working together to get through these times. Countless Crowlers and Growlers later, we have the best audience we have ever had."
What was the inspiration for the Brotherly Love Community Fund? What do you hope to achieve?
BILL: "Beyond the great audience of beer fans we've had the privilege to serve these 25 years lies a portion of our community who may not participate in craft beer directly but should not remain removed from the benefits of our success with beer. We raised our gaze above our beer and saw that we could expand the positive impact of Victory to address bigger opportunities. Brotherly Love is a very hopeful concept that we are excited to dive into and explore its full potential.  In terms of what we hope to achieve, that's rather simple: understanding. To insert beer into our conversations with all community members as it does such a great job of revealing commonalities, provoking empathy and leading to meaningful unity and action."
RON: "From the beginning, we made creating a community of beer lovers in Philly and the surrounding region a top priority. Bill and I were always impressed by how the local Bavarian breweries were such an integral part of the village life.  In those still bucolic German towns, the brewmaster, the priest and the mayor enjoy the food and drink at beer gardens together. Such a formal arrangement was never our goal, but the idea of the brewery being a hub of community activity always was. Together we created the Downingtown Fall Fest, hired literally hundreds of high school and college students over the years and have helped the local causes that are dear to our hearts. Years ago, we established the Headwaters Fund, which targeted support for our water quality and resources. The Brotherly Love Community Fund is a continuation of that commitment, but its raison d'être has been widened to building a broader more inclusive community."
Announcing the Brotherly Love Community Fund. In 2021 we're partnering with Back on My Feet, a non-profit working to combat homelessness. To kick things off, we have donated $10k, with a goal of contributing $25k by the end of 2021! #VictoryBrotherlyLove #TasteVictory pic.twitter.com/nF0cyO0qg2

— Victory Brewing Co. (@VictoryBeer) February 18, 2021
What excites you about the craft beer market today? What opportunities do you think your brewery has?
BILL: "The craft beer market still offers virtually unlimited opportunities to reveal and offer new flavor experiences. Bear in mind that experiences are the foundation of memories, so we as brewers are actually making memories for our audiences, our liquid creations being the catalyst. I am so incredibly proud of the creative partnership we have formed with our like-minded friends at Southern Tier, Sixpoint and Bold Rock as this dynamic platform opens so many avenues for us to bring innovative flavor experiences to our customers. The future for Victory, as part of this team, feels truly unlimited to me related to the products and places through which we can deliver flavorful moments, leading to great memories."
RON: "The market is evolving quite quickly, allowing us to continue to innovate and create new flavor experiences I'd like to see a broader consumer base, which is certainly happening already but has a way to go."
Feature image courtesy of Victory Brewing
---