No Comments
Riverbend Malt House Expands Its Capacity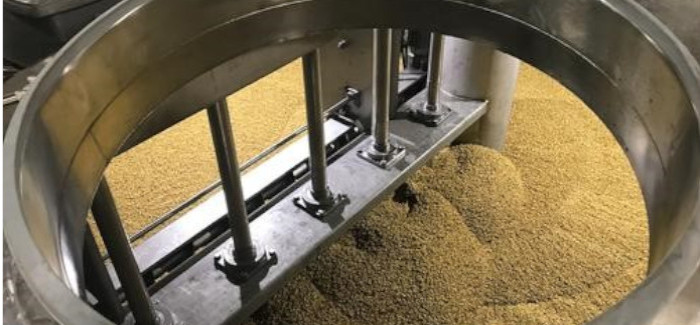 Riverbend Malt House, based in Asheville, North Carolina, has expanded its overall malthouse capacity by 40 percent through the installation of a new 10-tonne Germination Kiln Vessel (GKV) unit.
When co-founders Brent Manning and Brian Simpson first founded Riverbend Malt House in 2011, craft malt was barley a blip on the radar. Breweries and distilleries had to source their malt from huge malt house conglomerates thousands of miles away. After pursuing other options for starting a beer-related business in 2010 when the economy tanked and they couldn't find work as environmental consultants, they settled on malt.
North Carolina Means Good Malt
In exploring opportunities for working with malt, they quickly realized that North Carolina was built for this type of business. It had all the right elements—a great farming climate, a logistical infrastructure designed for transporting farming commodities, a growing craft beer and distilling market. It just needed someone to connect all the dots.
The first hurdle was convincing farmers to grow quality grains for malt. Pretty much all the grains being grown were for animal feed, which was a volatile market. Once Manning and Simpson convinced a few farmers that there was a market for quality grains that could be sold at a fairly consistent rate, the first contract farmers were in.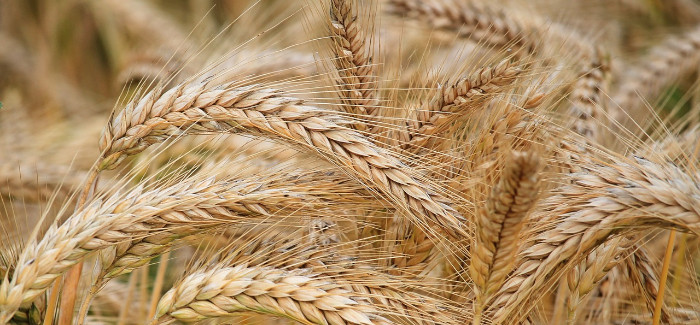 In October 2010, they contracted with a farmer for their first barley grains and malted their first batch in November 2011. At the time, there weren't many people doing malting on a small scale. The first US craft malt house, Massachusetts' Valley Malt, was founded by Andrea Stanley in 2010. The Craft Maltsters Guild was founded in 2013. The Guild was co-founded by Manning, and currently serves as its President.
Post-Pandemic Demand
The 2020 COVID-19 pandemic wasn't any kinder to Riverbend than it was to any other business, but they have bounced back strong in 2021. "What we're seeing [from post-pandemic re-opening]," noted Manning, "is increased demand on both brewing and distilling. We're seeing growers have greater success producing high quality small grains across the South. It's this really nice virtuous cycle that's happening."
This increased demand has put a strain on Riverbend's existing infrastructure. "As we emerge from the COVID-19 pandemic, it has become clear that local and quality factors are even more important in consumer decision making, and we need additional capacity to meet the resulting surge in demand for craft malt," said Riverbend Malt House CEO Scott Hickman.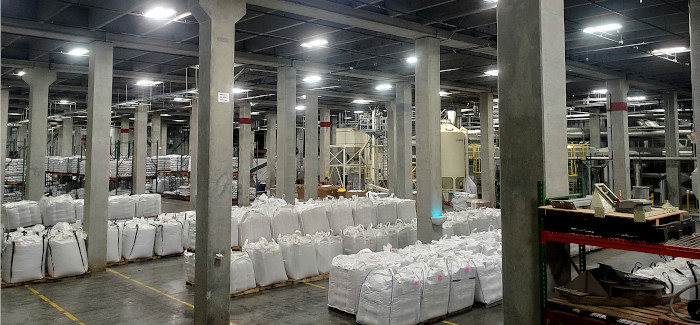 Expansion to Meet the Demand
Riverbend refers to each phase of its facilities growth as 1.0 through 3.0. Malt house 1.0 was 2,000 square feet and capable of producing 1-ton batches. 2.0 expanded the existing facility to 10,000 square feet in 2014, allowing for 4-ton batches. For 3.0, they sought to significantly expand their capacity to meet rising demand and moved to a new 74,000 square foot facility in 2018.
The 3.0 facility has a floor malting system able to deliver two 2-ton batches at a time. A pneumatic system produces two 10-ton vessels at a time. The current expansion adds a third 10-ton vessel. "What we've done with pulling this third GKV into the mix is bolted on some extra capacity, using a good bit of existing infrastructure," said Manning.
While their growth is impressive, Riverbend still sticks with its initial mission of connecting the "farm to the fermenter." Manning travels extensively to meet with customers and suppliers throughout the southeast, ensuring that, for example, a brewery in Tennessee can brew a Hefeweizen using Tennessee wheat and barley. "It can't be local enough," said Manning.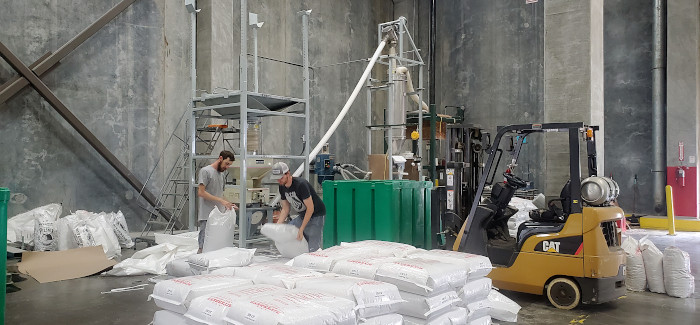 Riverbend's expanded facility is located at 12C Gerber Road in Asheville and has a production capacity of 3 million pounds of malt per year.
---