No Comments
Event Recap | Cape Fear Craft & Cuisine 2022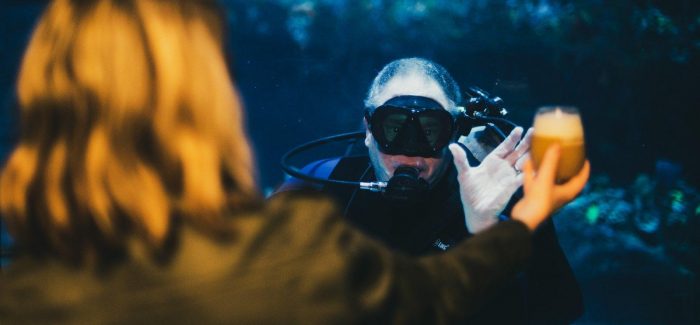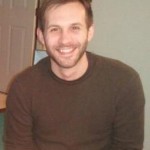 Cover photo courtesy of @brianlantzphotography
The Cape Fear Craft & Cuisine festival is as much about good food and beer as it is a demonstration of the many things Wilmington, NC, has to offer. Alongside retired battleships, gardens, and terrific sunsets, one can enjoy the city's many fine restaurants and breweries. Indeed, the festival is held in one of Wilmington's treasures: North Carolina Aquarium at Fort Fisher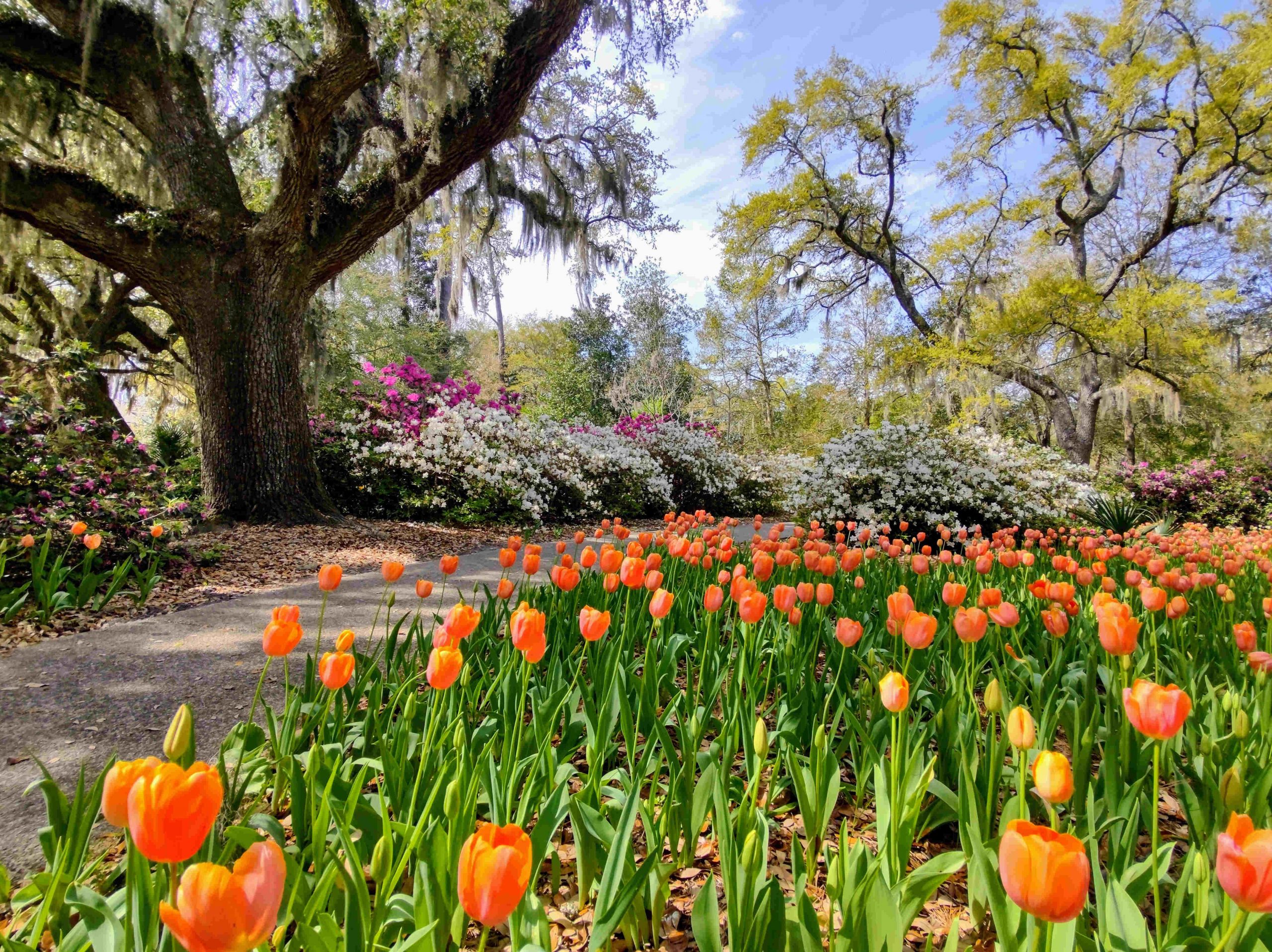 Wilmington, North Carolina
Y'all. Let me tell you about Wilmington, North Carolina: there is so much to do!
That was not always true. Since this writer's last visit, more than a decade ago, things have literally gotten off the ground. See for yourself. Walk along Front Street and look up. The many high-rise condos, apartments, and businesses are proof of people (of all kinds) moving to Wilmington en masse. Sightseers can visit the retired battleship, the U.S.S. North Carolina; watch the sunset while cruising down the Cape Fear River;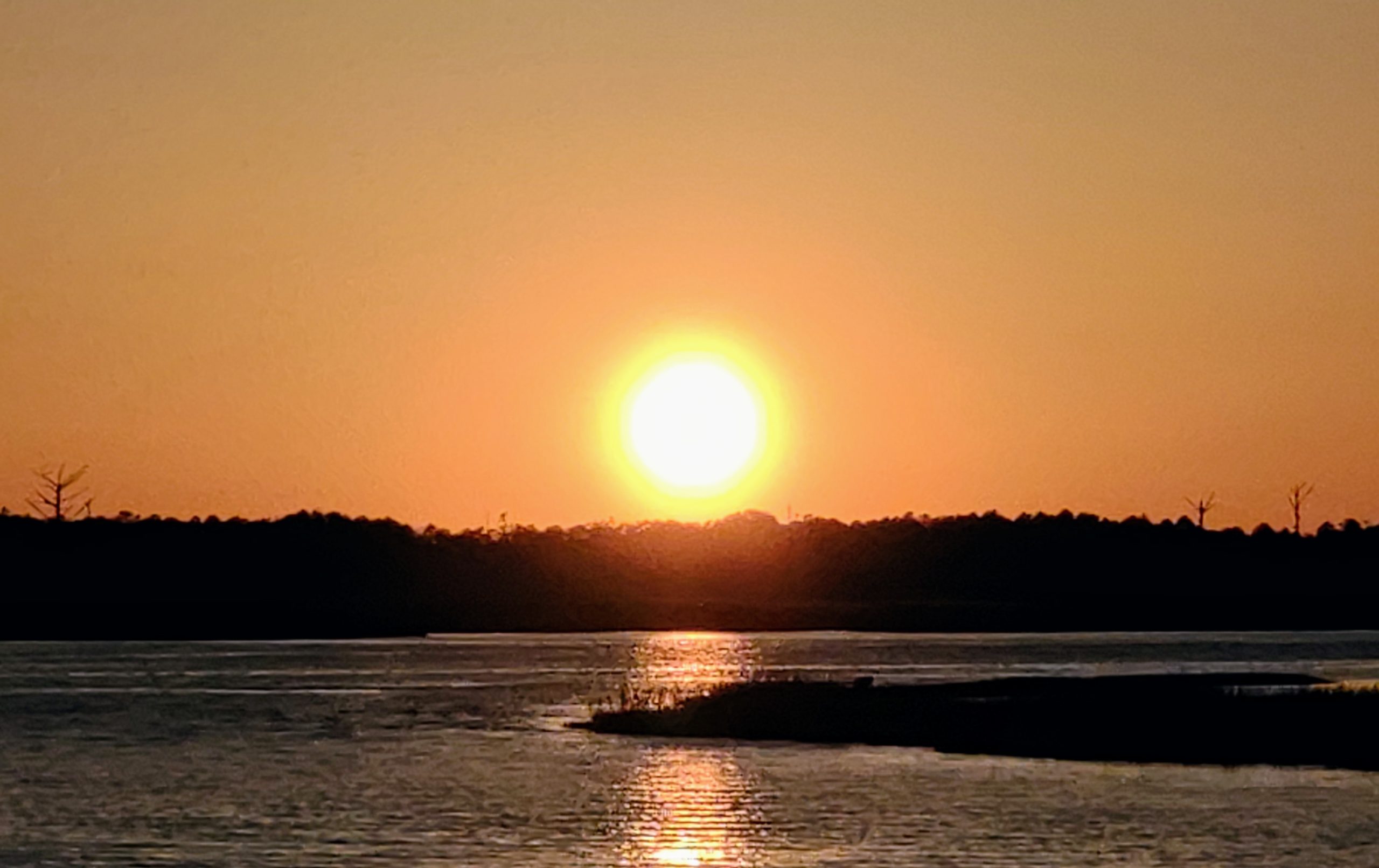 and enjoy the azaleas and ancient oaks in Airlie Gardens. Music lovers can see acts like Bon Iver, Tame Impala, and Lake Street Dive at the Live Oak Bank Pavilion. Beach bums and SCUBA divers are only 20 minutes from the ocean. And foodies can dine at dozens of restaurants in the greater Cape Fear area.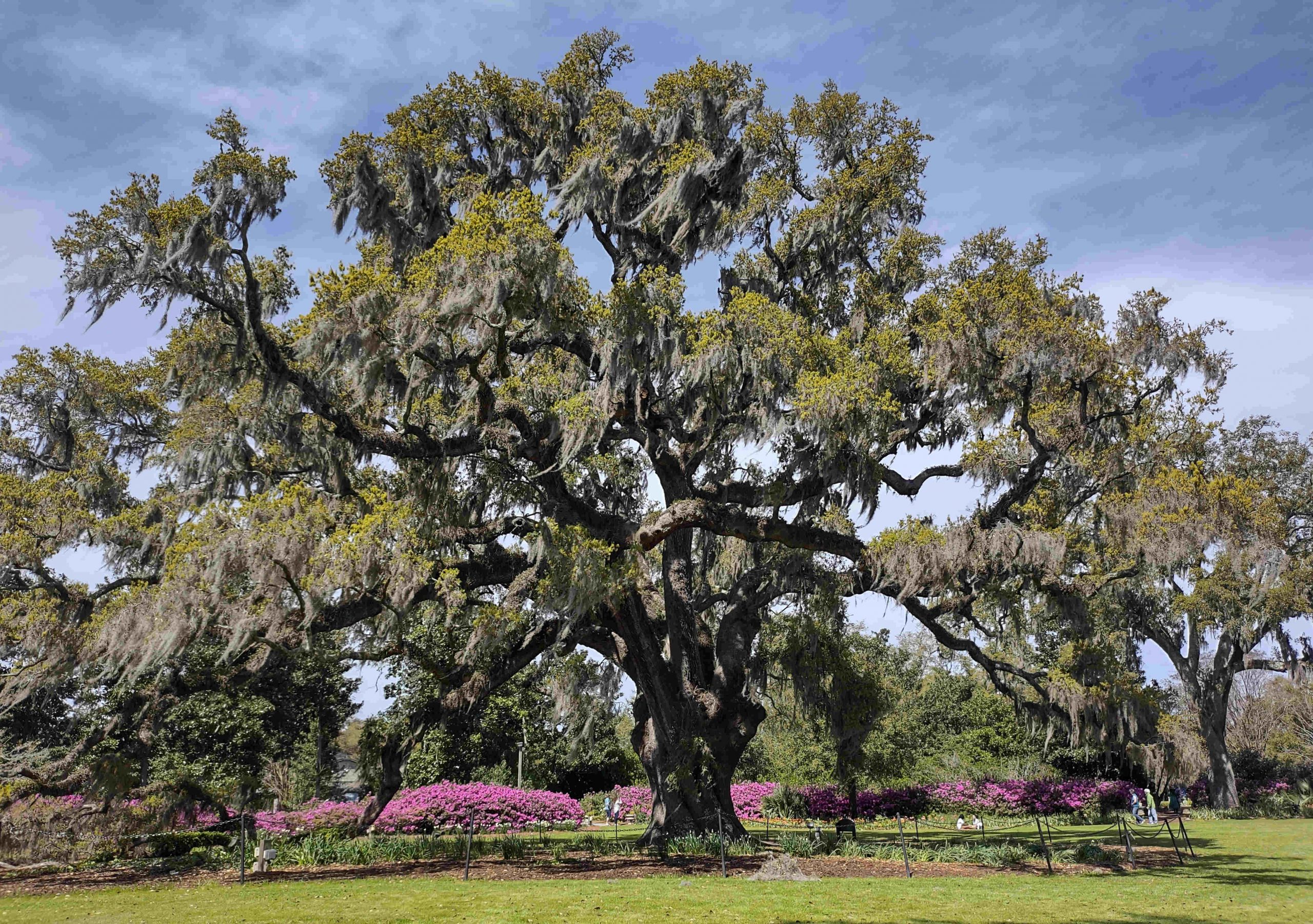 Especially for fans of craft beer, Wilmington has never been more exciting. Even hitting four spots a day for a week, you still wouldn't complete the Wilmington Ale Trail. There are so many bars, breweries, and bottle shops (with more on the way!) that some crafties have started referring to Wilmington as Asheville on the Coast, a phrase the locals might hate me for repeating. Not that there's bad blood. "We love Asheville," said industry insider, Jeremy Tomlinson. "But we're not Asheville." And they don't need to be. They've got their own vibe, their own brews, and their own festivals. One of which this craft beer fan attended over April Fools' weekend: the Cape Fear Craft & Cuisine.
"We love Asheville, but we're not Asheville."
Cape Fear Craft & Cuisine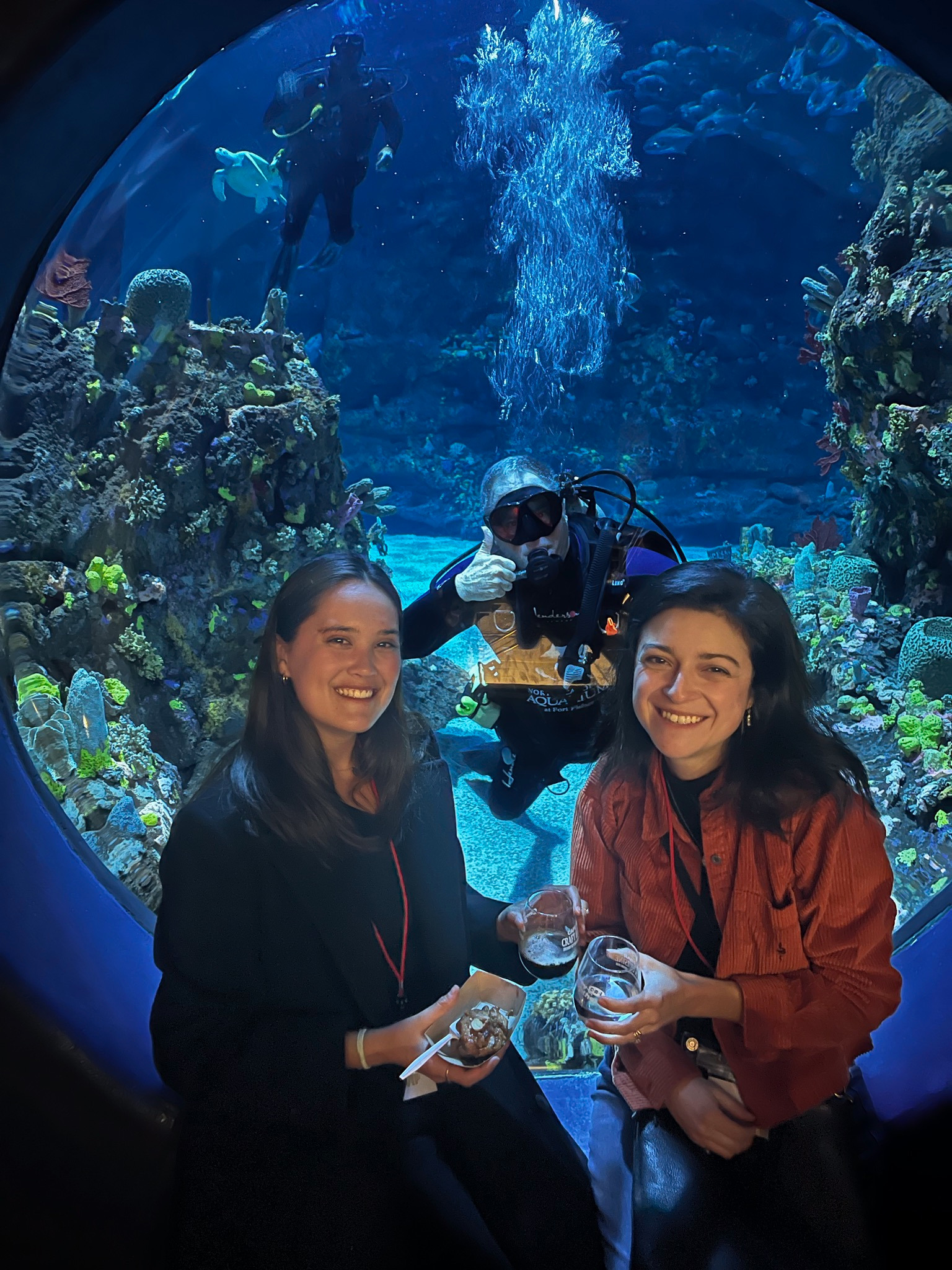 Hosted at the North Carolina Aquarium at Fort Fisher, the Cape Fear Craft & Cuisine brought together more than 20 pairs of chefs and breweries for an unforgettable night of local indulgence. Unfortunately, even with early access, I wasn't able to try everything. What I did try, I loved. Every bite, every sip, every pairing demonstrated passion and precision. To shout out just a handful: 
Chef Jessica Cabo of

East Oceanfront Dining

put together a Yucatan roasted duck taco that made my eyes pop. The pineapple salsa, pickled red onion, and coconut-avocado crema, complemented by Hi-Wire's Fruit Tart Pain Killer tropical Wheat Ale, made this taco an early stand-out.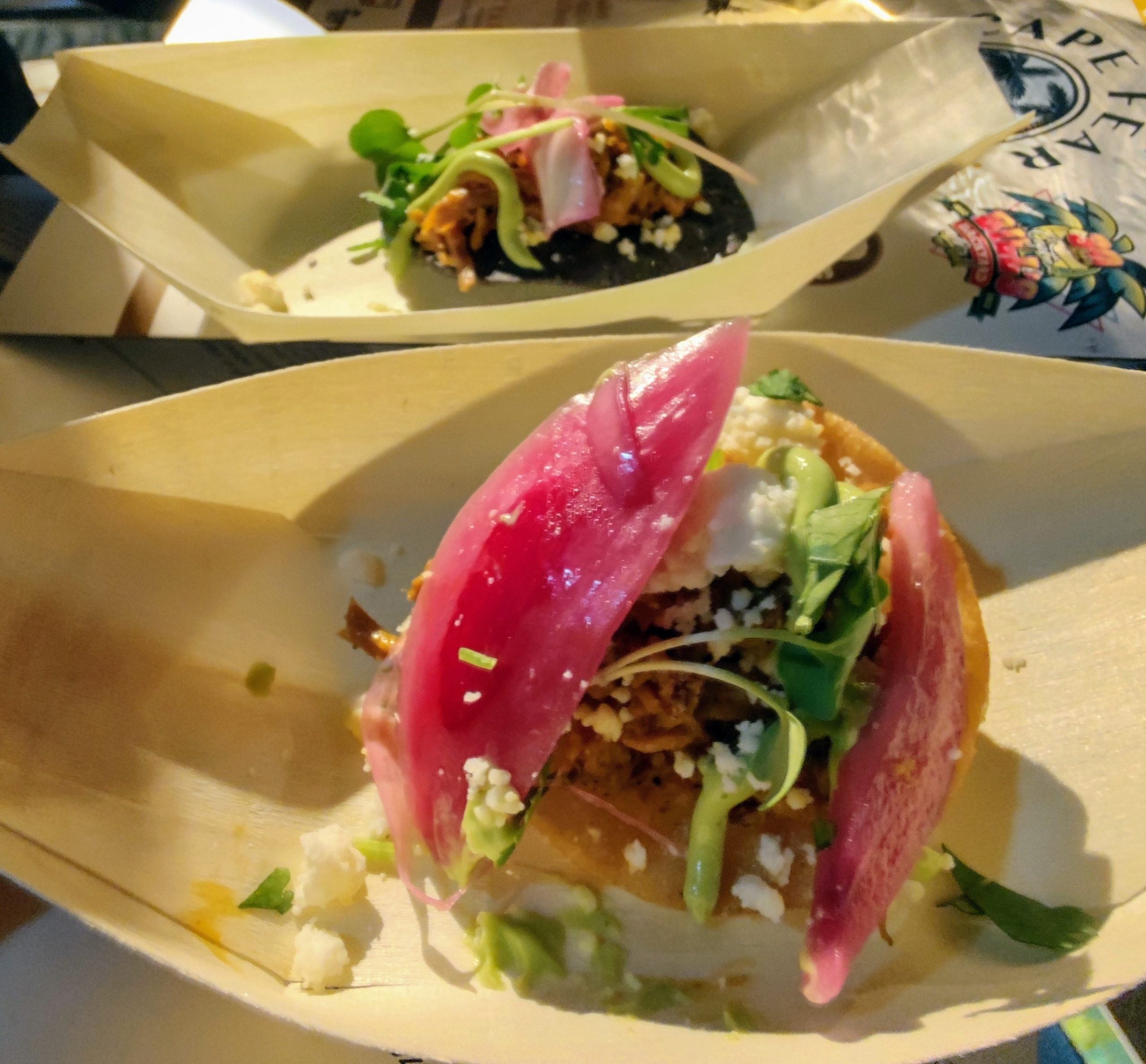 Mad Mole Brewing

, proud owners of the title

America's Favorite Solar-powered Microbrewery

, brought Marilyn MonMole, a floral Belgian Blonde with notes of banana and citrus. Taking his cue from Marilyn, Chef Brett Chamberlain of

Hops Supply Co.

showed us the best of fresh North Carolina vegetables in his tomato-based gazpacho with fresh corn, bell peppers, onions, okra, and lightly pickled shrimp.

Chef Dennis Myers of

Panacea Brewing

presented a street taco with crispy, Caribbean oyster mushrooms that was so scrumptious I will try to make it at home. The pineapple, mango, and guava-lime salsa of the taco, paired with Panacea's Tropical Fruited Kettle Sour demonstrated how exquisite plant-based fare can be.

CheeseSmith

Chefs Molly & Brendan Curnyn offered a double-exclam (!!) Montadito with jamón butter, burrata, tangerine, and crispy jamón iberico, topped with lavender-coriander honey. This was special, and they knew it. After my first bite, they said, "It's good, right?" It was so good. Brewer Nick Atherholt of

Wilmington Brewing

rounded out this pairing with the West Coast-Style IPA, Tropical Lightning, a clean, dry beer with a crisp bitterness that balanced the sweet and savory of the Montadito.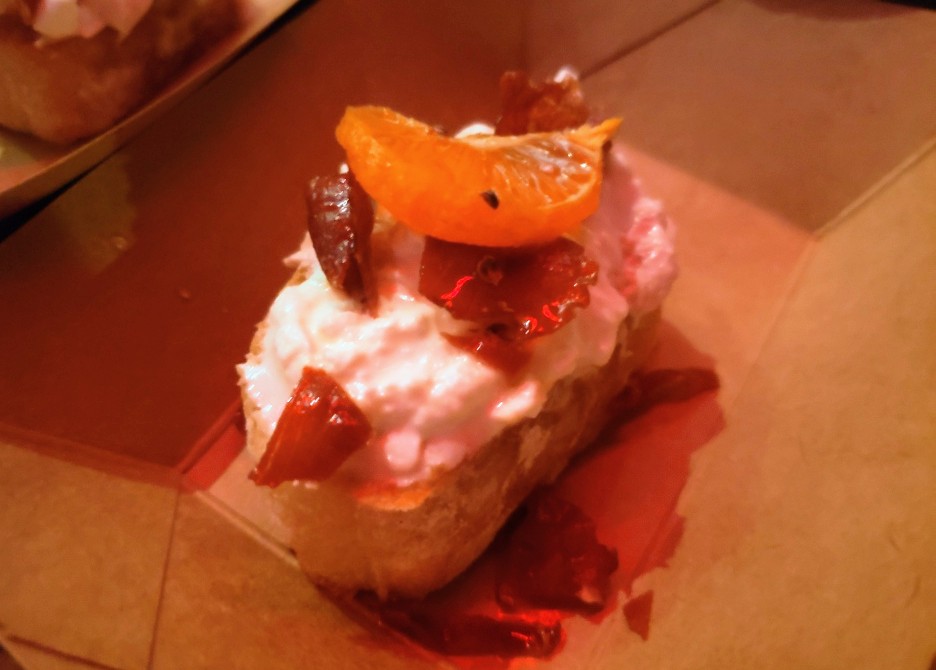 Chef Ramon Villaseñor-Castro – chef at

Tequila's Comida & Cantina

and

one of Wilmington's 40 under 40

– outdid himself with the Mahi and mole totopo (tortilla chip) topped with blackbeans, mango sauce, cilantro, and onion. I don't even like cilantro, and this made my shortlist. Paired with

Flytrap Brewing's

tart and refreshing Margarita Gose, this dish became my most positive cilantro memory hands down.

Ice cream!

Boombalatti's

brought two flavors, Malted Banana Straciatella and Bourbon Old Fashion, both of which were the talk of the event.

Bhramari Brewing Co.

played off them with the Berliner Weisse-style ale, Rhymes w/ Purple. Packed full of berries, black currants, vanilla, and lactose, Rhymes w/ Purple was the perfect pairing for these decadent ice creams.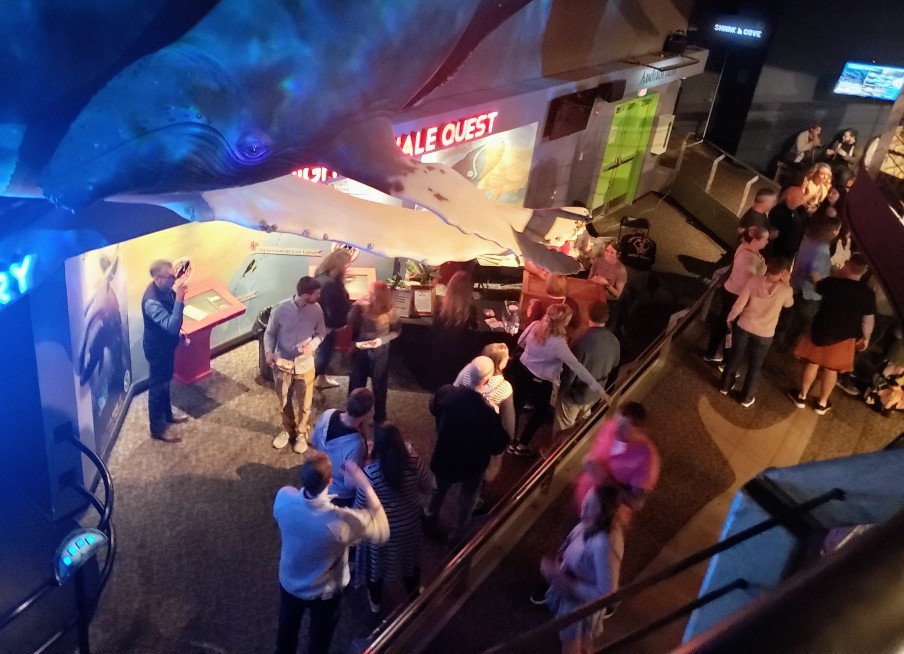 Honestly, I'd love to comment on everything, but then I'd just be copying the menu. I will say this: the event organizers — Jeremy Tomlinson, Ellie Craig, Eve and Rob Robinson, Brookes Musser, Donnie Stone, Dana Hart, Katie Swenson, and Aaron Dowling — should be proud of themselves. They brought out the best in Wilmington.
More Wilmington, North Carolina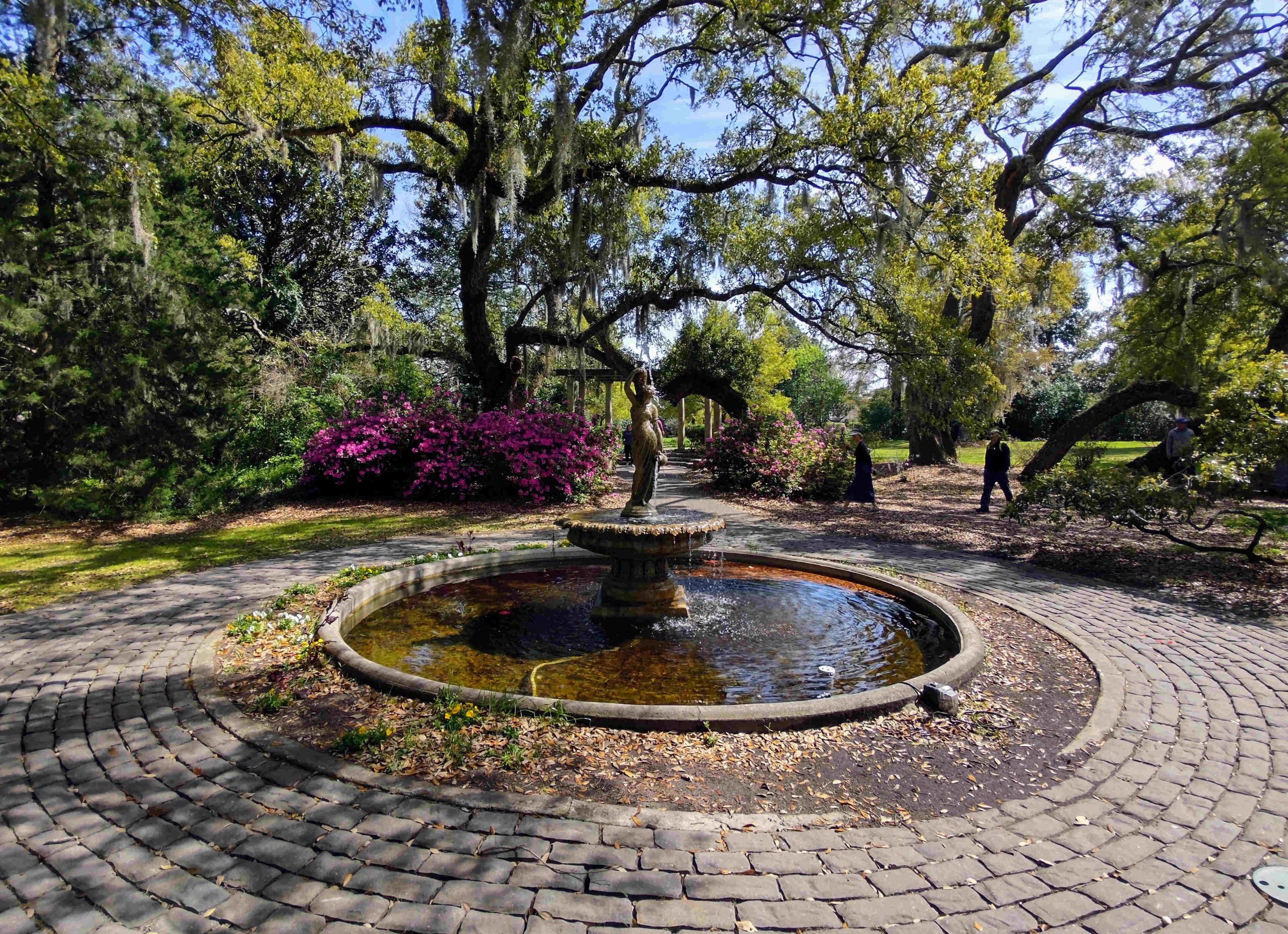 The event was book-ended by highlights that I would be remiss for not mentioning. The night before, we had dinner at Front Street Brewery. The food was good, but Red Letter Dates stood out. It's a sour Flanders Red Ale that was aged in oak for three years (!) before gracing the scene with its presence. I would go back to FSB just for Red Letter Dates.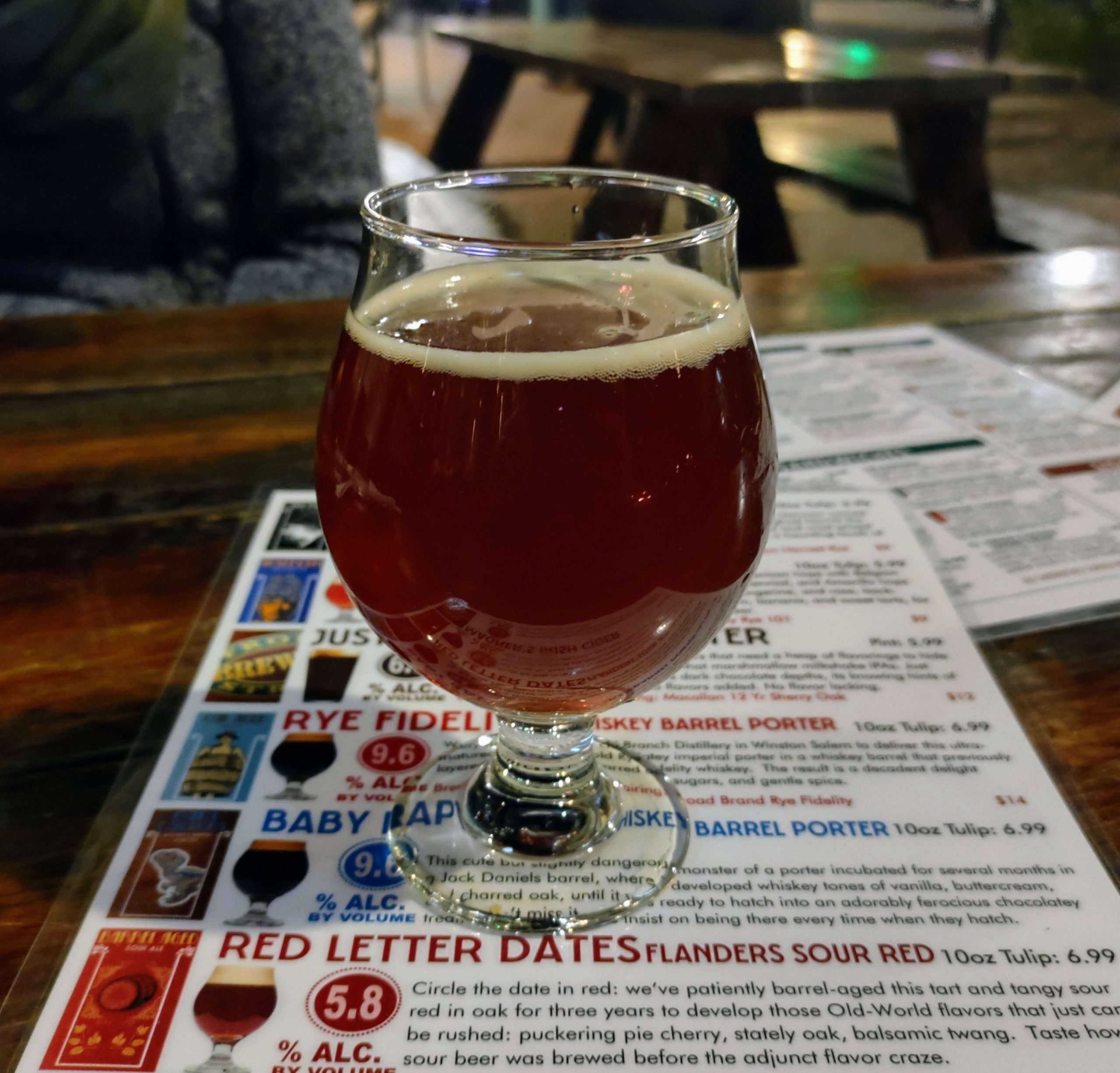 The day after, we brunched at Waterman's Brewing where we found a remarkable French toast. With its crispy shell and fluffy center, it was practically a doughnut.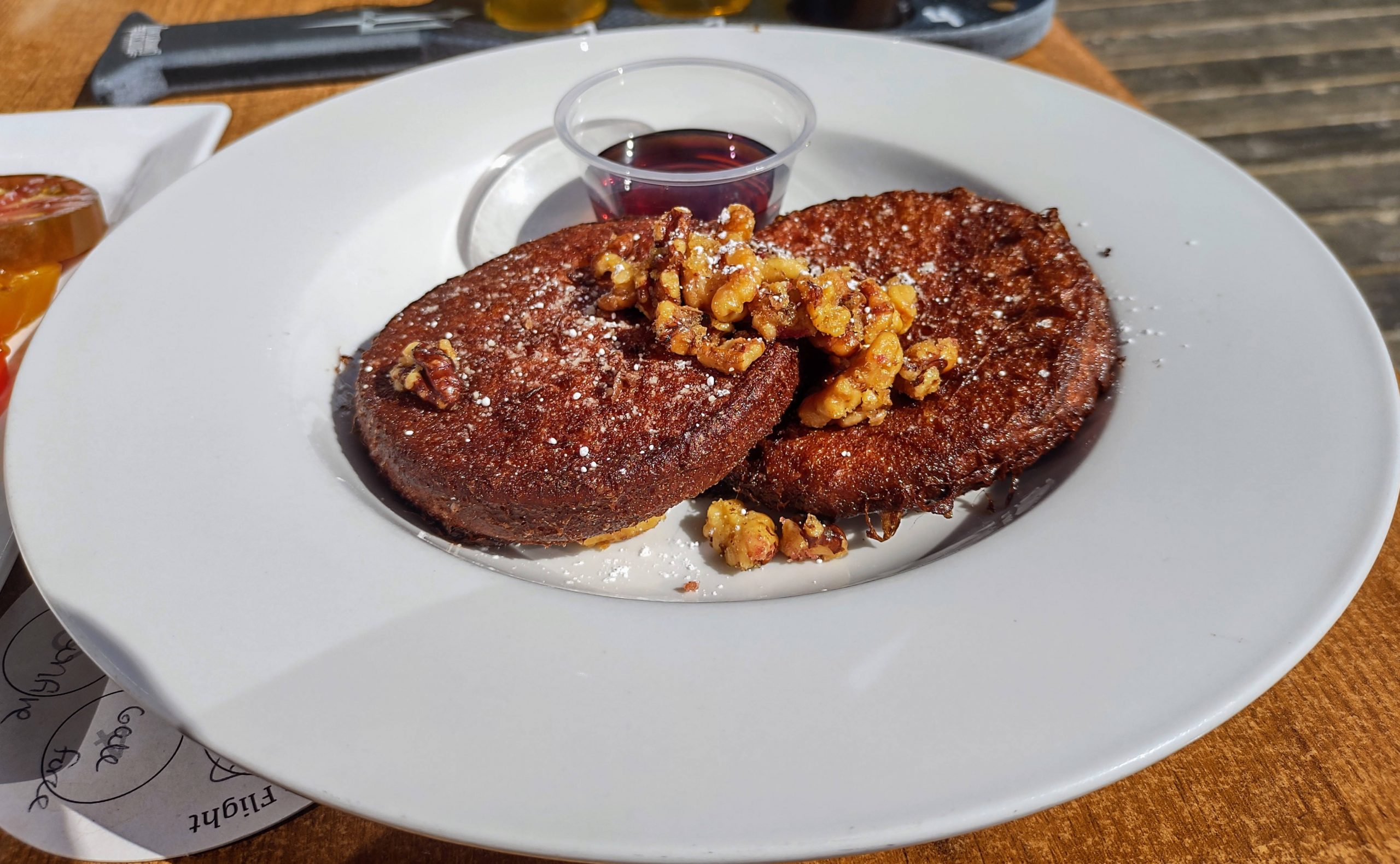 After a stroll around Airlie Gardens, we headed to New Anthem Beer Project for more amazing sours and a stout for contrast. New Anthem is doing serious work in Wilmington. The sumptuous Garden Party AF and the puckering kvass, Mountains Bending Rivers, were so good I took some home with me.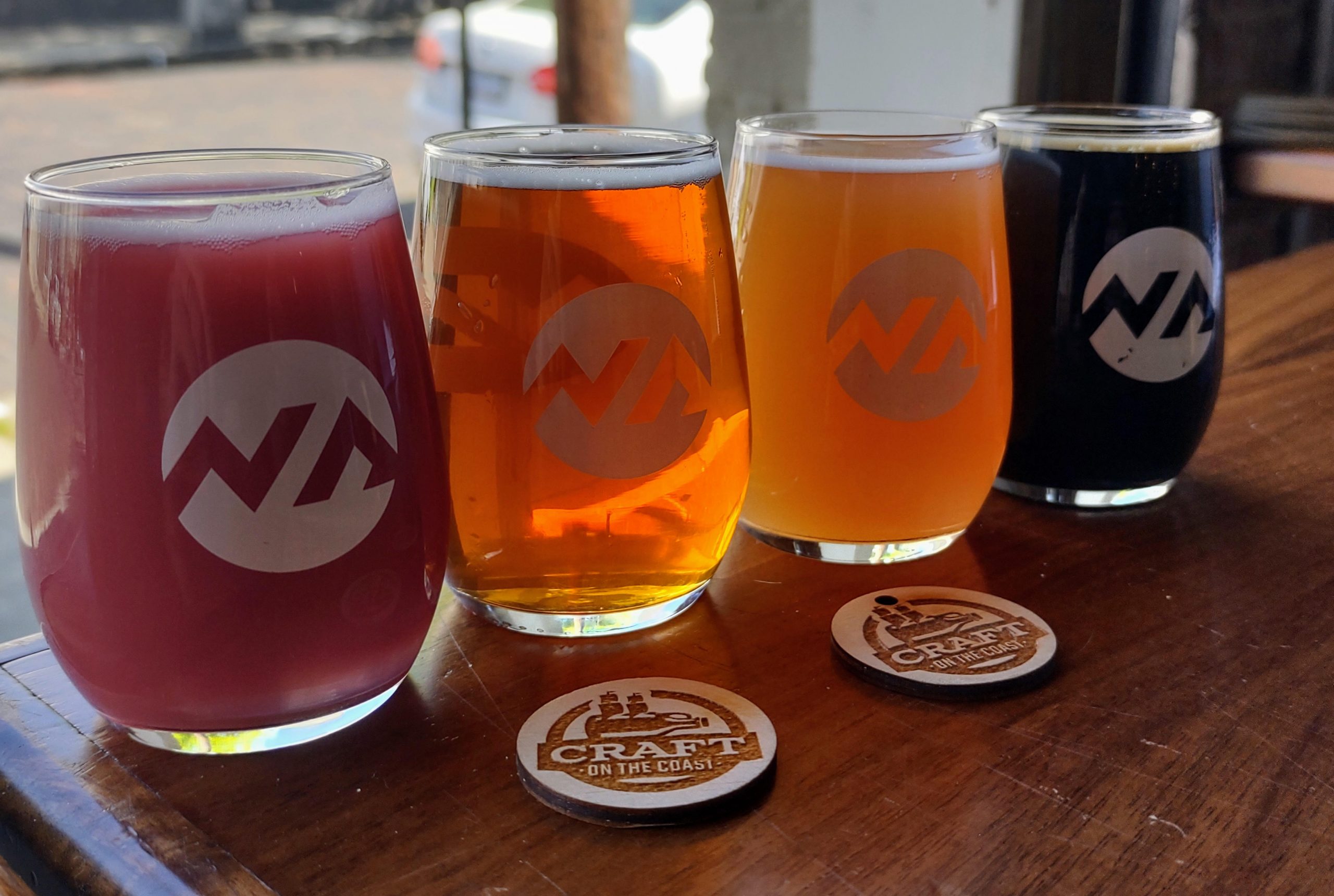 At the end of a full weekend, I feel like we did so much, yet somehow so little. Already, we're planning our return. There's just too much good going on down there to leave Wilmington alone for long.
Disclaimer: The writer's stay in Wilmington and access to the event were sponsored by the Wilmington and Beaches CVB. The opinions expressed are the writer's own.
---