No Comments
Over Yonder Celebrates 3 Years with a 3-Day Run of Music Brews & Fun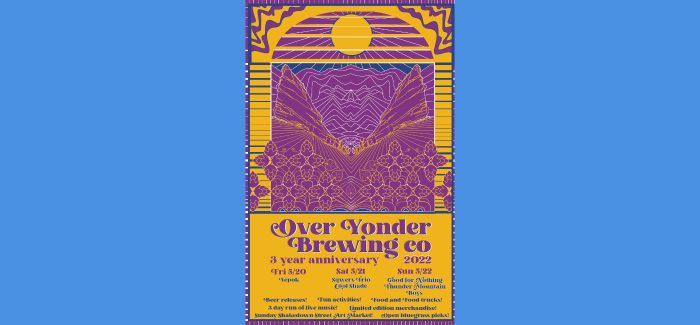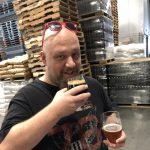 For once, no one seems too bothered by the prospect of a late-spring May snowstorm. Amid this much-needed drop of moisture, Over Yonder Brewing Co. is cheerfully prepping for their 3rd anniversary party this weekend, which takes places Friday, Saturday and Sunday (May 20 – 22).
OYB's festivities will lead up to Trey Anastasio Band's Sunday night show at Red Rocks. As the closest brewery to Red Rocks (a location choice made by design), Over Yonder's Founders Ashleigh, Jason and Jessica Bilodeaux are almost as focused on creating a music-friendly and fun environment as they are kicking out quality new brews for their fans. This is evident in the three-day celebration's itinerary, which features local bands, food trucks, arts, crafts and lots of fun — come snow, rain or sun.
Over Yonder Brewing Co.'s 3-Day Anniversary Schedule
Music
Friday
Saturday
Open Bluegrass Pick (people can bring their stringed instruments and share in the groove)
Sqwerv Trio
Cool Shade
Sunday
Open Bluegrass Pick
Good for Nothin Thunder Mountain Boys
Beer Releases
Muffin Top Blueberry Vanilla Cream Ale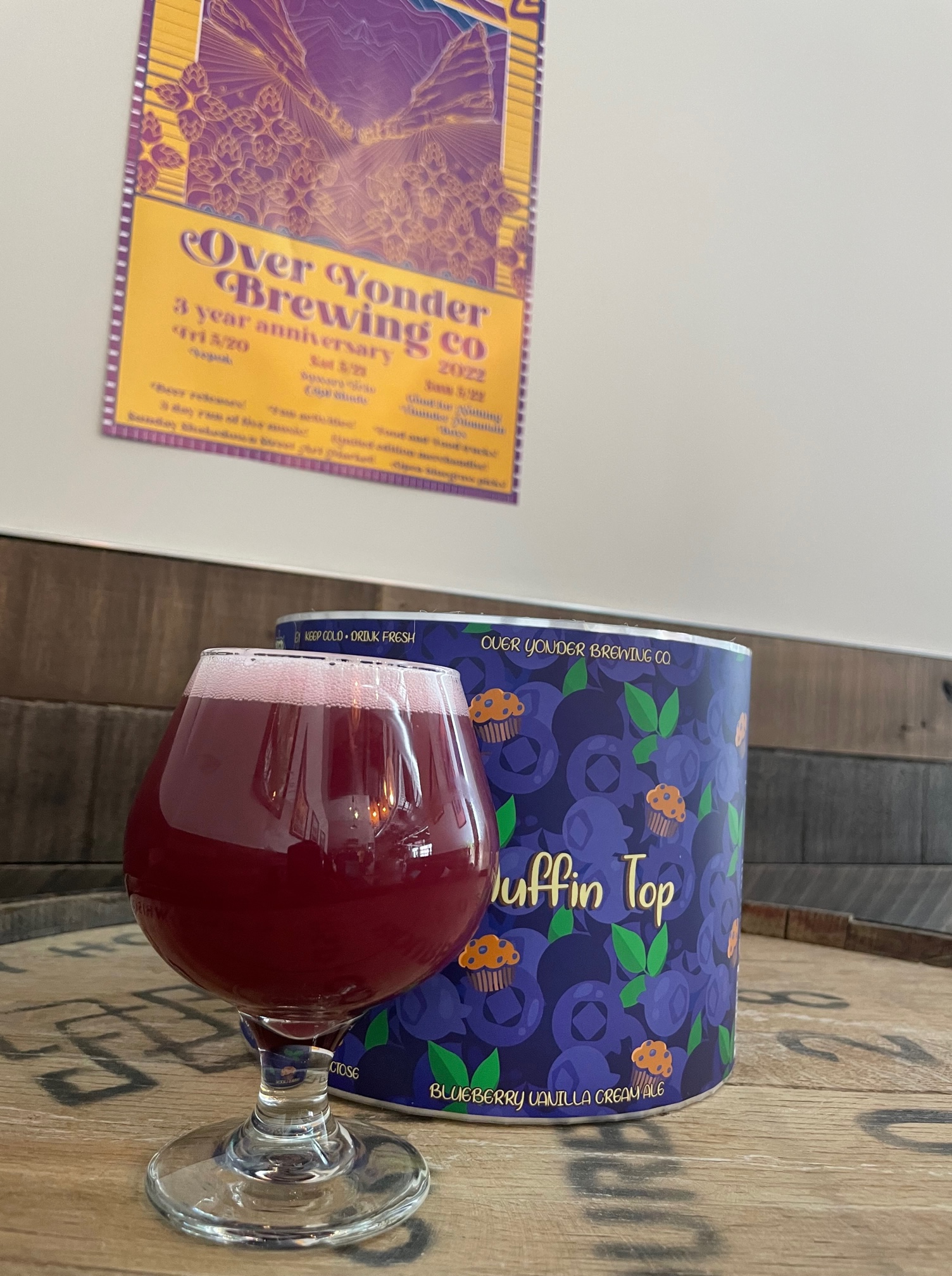 The summer fan favorite is back with over two pounds per gallon of blueberry puree. The vanilla gives the beer that freshly baked-in flavor.
Triple Citch IPA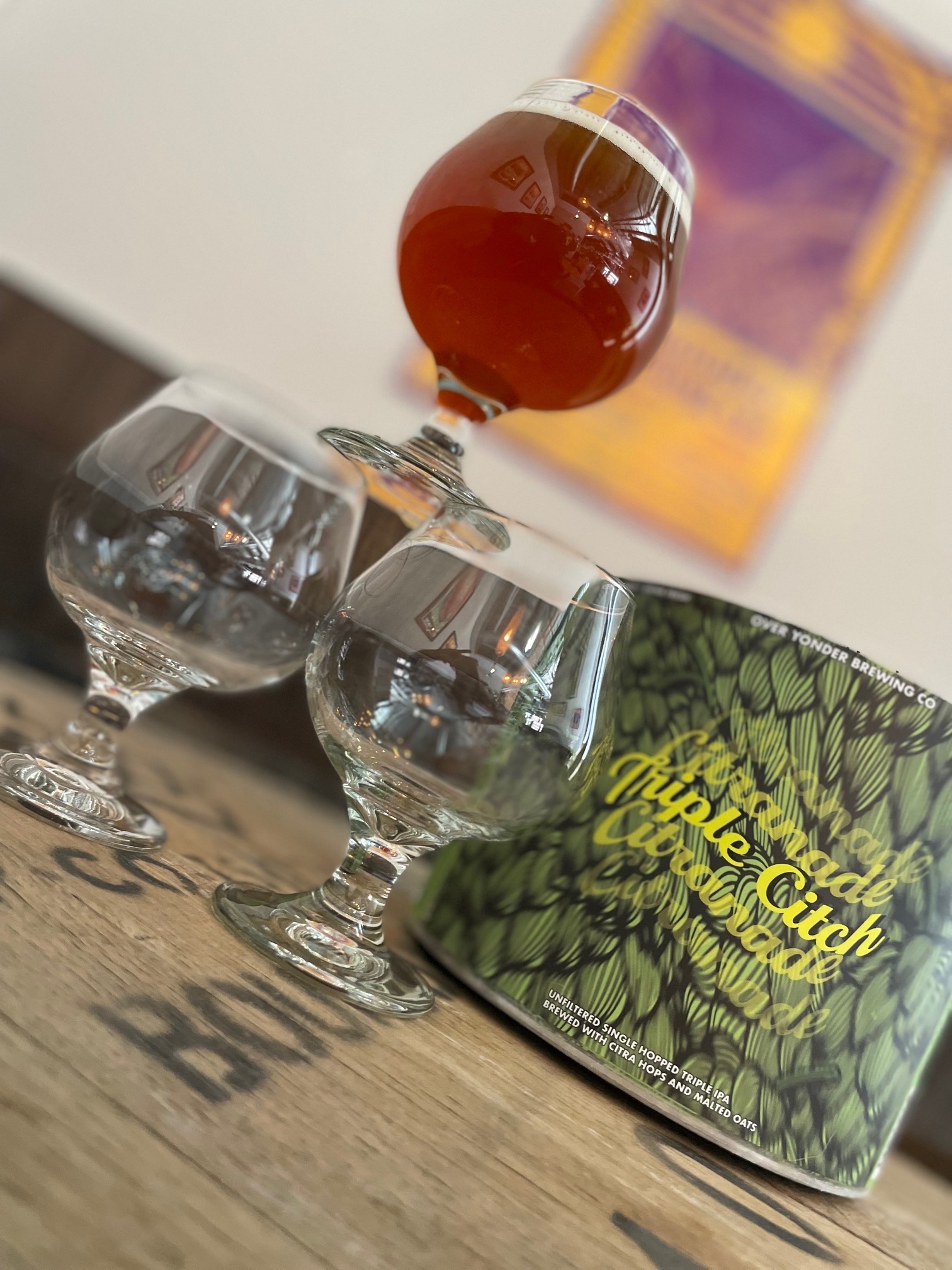 OYB is celebrating 3 years with a trippy twist to their flagship IPA — the normally single-hopped (Citra) IPA will become a Triple IPA, unfiltered and brewed with malted oats.
And More…
Sunday: Shakedown Street Art Market (ideal for those attending TAB later that evening)
Extended outdoor space
Food trucks
So much space for activities: games, arts/crafts, etc.
Limited edition merchandise
A Little Anniversary Gift for Themselves
The team at Over Yonder got an early anniversary gift this week as well, in the form of four new (two 10 bbl two 20 bbl) tanks.
"We're excited for the growth happening and the opportunities these new beauties will help us rise to," said Co-Founder Jessica Bilodeaux.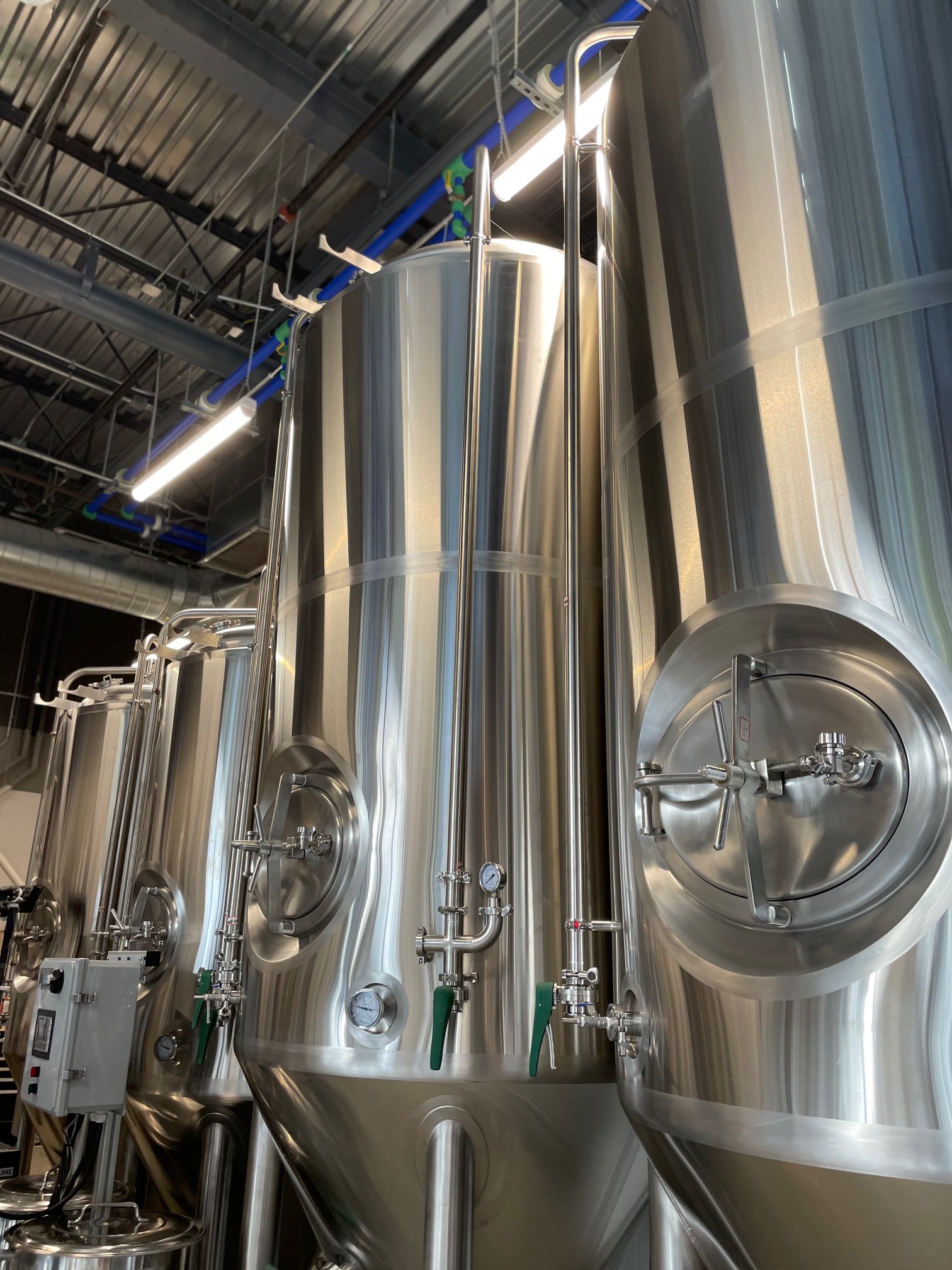 The growth comes after a difficult couple of years for the industry — but what turned out to be a period of shifting perspectives, a growing fanbase and a new attitude about taking risks for Over Yonder.
"There was a lot of fear of the unknown as a brand new brewery when the pandemic began, but we embraced the reality and used it as a catapult to drive us into successful growth. We shifted our perspective which in turn shifted and sped up our business plans of canning and self-distribution. We maintained our focus on brewing good beer. We used the pandemic to help strengthen our tools and made lemonade out of lemons (or lots of Citranade out of Citra hops).  We are creating and taking more risks and just 'going for it' on recipe development with a belief in ourselves (the entire OYB team) and our potential," said Co-Founder Jason Bilodeaux.
Visit OYB in person in Golden, Colorado this weekend, and head to overyonderbrewing.com for more info and updates on the event.
---