No Comments
A Comprehensive Guide to Colorado's Best Lager Breweries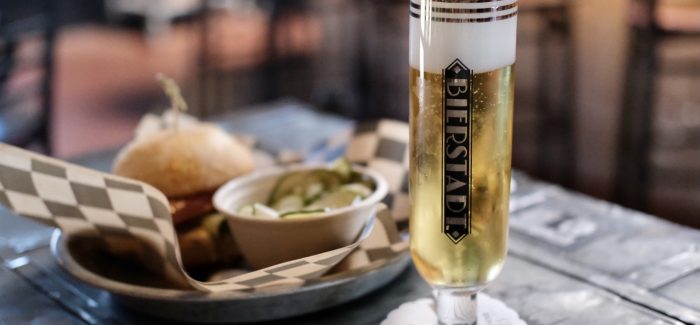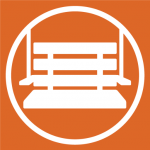 Just a few short decades ago, state-side Lager beers were largely considered light, watered-down beer for the masses. In recent years, a host of breweries have proven that stereotype wrong, and a multitude of Lager-focused breweries are now flourishing in Colorado. Drawing inspiration from European breweries, often in the Czech Republic or Germany, and sometimes combining those elements with modern techniques, these breweries are making a range of bottom-fermented beer that is sure to intrigue both the casual drinker and the connoisseur.
Denver Area
With a core lineup of three German-style beers; a Helles, Dunkel and the notorious Slow Pour Pils, one could be forgiven for thinking of Bierstadt Lagerhaus as a German-style brewery. Not so, according to co-founder and head brewer Ashleigh Carter. She sees Bierstadt more broadly as a Lager brewery and nowhere is that more evident than the lineup of collaboration brews that are steadily released throughout the year. Perhaps the most popular of the collaborations is Cerveza Clara y Más Fina Especial, a 4.5% ABV Lager brewed with two types of Oaxacan corn brewed in collaboration with Finn's Manor and released in early summer. Tmavé 13, a dark Czech-style Lager brewed with Bagby Beer Company, is a regular winter-spring staple as well. Bierstadt's Tettnanger Spezial, a collaboration with world-renowned German brewery Schönramer, was recognized as the 2019 PorchDrinking Beer of the Year. Local collaborations with some of the best Colorado breweries in Westbound & Down, Amalgam, Goldspot, Cannonball Creek and Comrade also provide plenty of fun Lager variety as well.
Ashleigh says that the collaborations are fun and develop organically. "I just want to hang out and have beers with friends," says Carter. And she sees customers starting to really appreciate Lager beer, a type of beer that used to be considered a bland throwaway. "These aren't entry-level or starter beers," she adds. That especially rings true with special release beers like BFL (Big Effin Lager), a 12% ABV pumped-up version of their Märzen. Another unique and interesting beer was last summer's smoked Helles, a collaboration with Khristopher Johnson of Green Bench, a beer that is being released again this summer. The most important ingredient at Bierstadt, however, is time, letting the beer condition at low temperatures until it is ready to serve and not taking it out a moment too soon. "It's not magic, time plus a lot of little things adds up," says Ashleigh. "I respect places that are doing [lager beers] the right way, it speaks to what they think about their customers."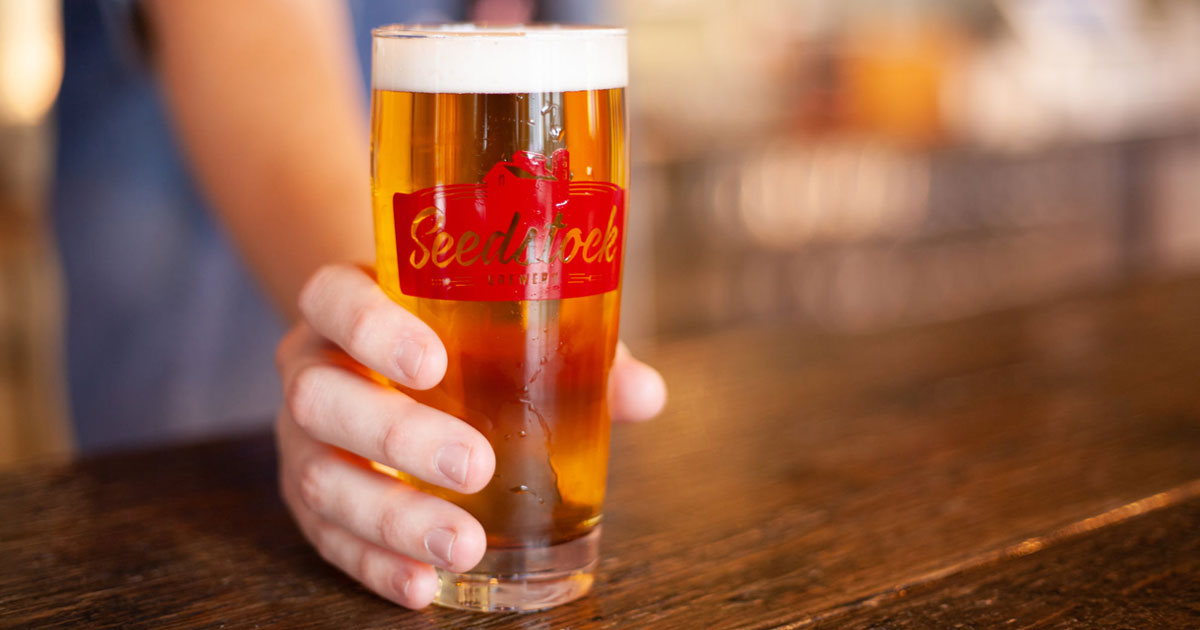 Over on West Colfax, Seedstock Brewery recently changed hands but remains a family affair. Last fall, brothers Ron and Jason Abbot sold the brewery to long-time friend, Adam McIlvenna and his parents, Jerry and Kathy McIlvenna. Adam plans to continue brewing the regular mainstays and keeping the owner-community connection intact. The Czech Pilsner clocks in at 5.8% ABV, on the larger side for the style, but it's packed with flavor and finishes dry, a hallmark of the style. Their Dusseldorf Alt is a well-executed version of a beer style that isn't brewed a lot in the states, and while technically an ale, it's considered lager-adjacent by many serious lager brewers. It made 38th on Beer Connoisseur Magazine's All-Time Beer List. Their Bohemian Ale threads the needle between lager and ale. The beer is made with all Czech malts, Czech Kazbek hops and Kolsch yeast. The hops came across as spicy with light citrus that played well with a smooth body and touch of caramel. Adam plans to brew some of his own recipes as well, including a Baltic Porter. He's already introduced a Munich Helles, so keep an eye out for new Lagers side by side with familiar offerings. The brewery really has a good regular vibe to it, an escape from busy Colfax avenue just steps away.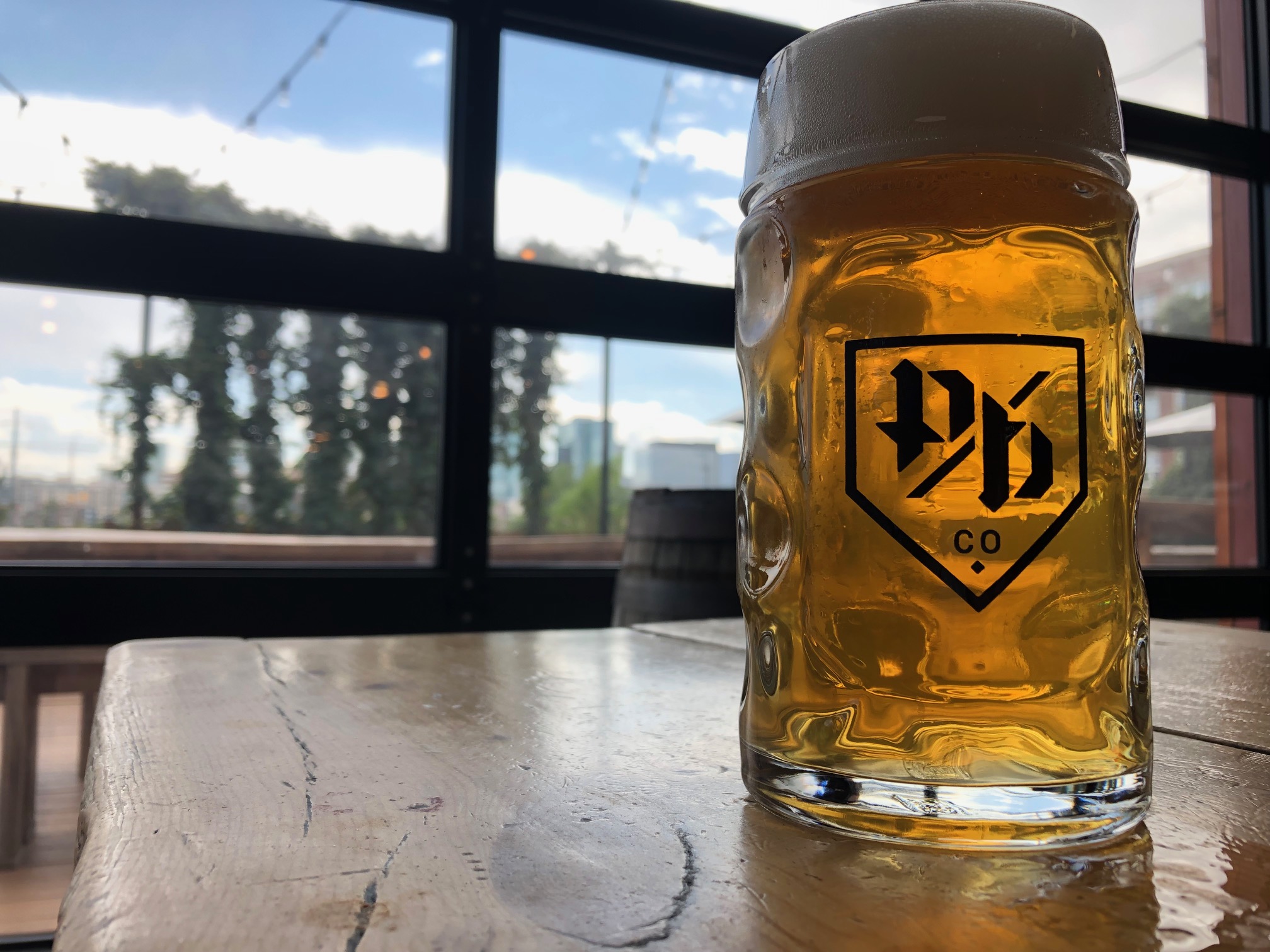 Prost Brewing may be best known for the large copper kettle that graces its Denver location. Imported from Germany from a brewery hundreds of years old, the kettle has been quite the centerpiece for the last decade. Change is afoot, however, as the copper kettle has been dismantled. Prost recently opened a third location in the fall in Highlands Ranch, where they aim to use a one-barrel pilot system to brew a wider range of German beer styles in-house. They are also looking to build a major production facility, modeled after a state-of-the-art German brewery. Prost currently offers a wide range of Lager beers at their locations across Colorado, in the Highlands neighborhood of Denver, in Fort Collins and in the Highlands Ranch suburb of Denver. It's hard to beat a fresh glass of their German Pils, with the bright floral hops the star of the show. It won a silver medal at the 2020 Great American Beer Festival.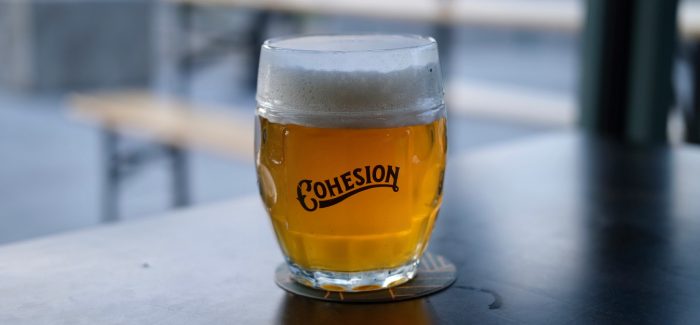 Over in North Denver, Cohesion Brewing just opened its doors last summer. Cohesion features nothing but traditional Czech-style Lagers inspired by co-founders Eric and Lisa Larkin's honeymoon trip to the Czech Republic. The husband and wife duo are sourcing their malt from Troubadour Maltings in Fort Collins, which specifically developed a less modified base grain for Cohesion, reminiscent of the type of grain that Lager breweries used over a century ago. These under-modified malts are more conducive to historical techniques such as decoction mashing, the act of taking a portion of the mash and boiling it to create more fermentability and mallard flavor. Besides Cohesion, Bierstadt, Wild Provisions and Zwei are other Colorado breweries that regularly utilize the decoction mashing technique in Colorado. Cohesion's lineup of beers starts at just a little over 3% ABV, making it very easy to knock a few brews back and carry on about your day. Despite some lower alcohol offerings, Cohesion boasts some impressive body, mouthfeel and flavor in its lineup. They focus heavily on Czech-style education, including three major types of pours: hladinka, which is a typical pour, albeit with a generous amount of foam protecting the liquid underneath; snyt, which is a half foam pour and mliko, a full foam pour that is meant to be consumed quickly. Due to the nature of the side pull taps, imported from Czechia, the foam in the mliko pour is actually very drinkable. Having a mliko pour of Cohesion's Czech-dark lager, Tmavy, is reminiscent of a chocolate pudding dessert.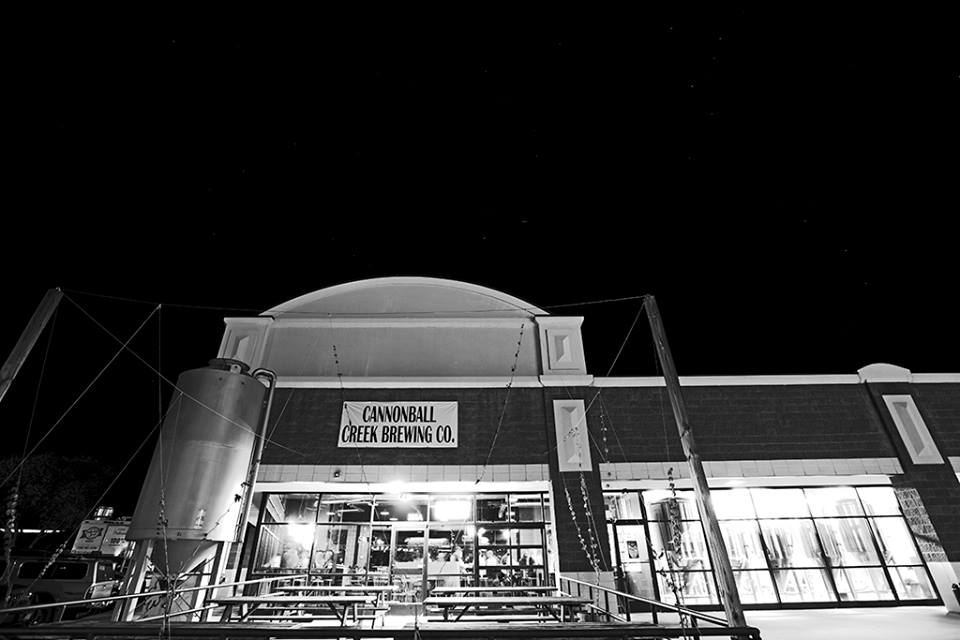 Until recently, Cannonball Creek might not have made it into a guide focusing on Lager breweries. Located in Golden, Cannonball is best known for making fantastic IPAs. They've also been known for their 2018 Gold Medal German Style Pilsner, Netflix and Pils. But their 2020 Bronze Medal Mexican Lager is now a taproom staple and you can find delicious lagers such as Tenacious P, a 5.4% ABV Italian Pilsner and a recent Vienna Lager on tap as well. Cannonball executes this array of lagers as well as they do their IPA program and it's really a testament to their commitment to quality. The brewery has the respect of both their fellow brewers as well as beer drinkers seeking the highest quality beers.
Boulder – Longmont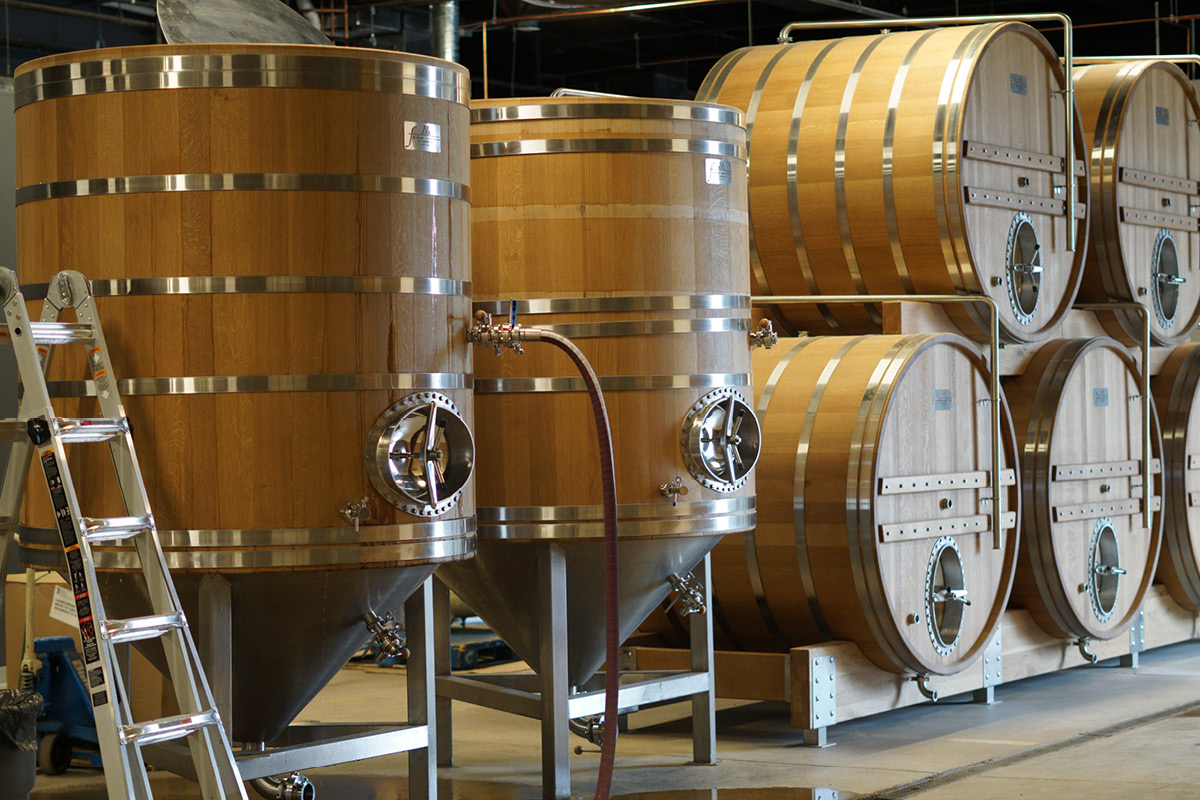 Located in east Boulder, Wild Provisions Beer Project is like a playground of historical equipment and techniques. Their simple lineup of three Czech-style Lagers, one pale and two dark, are made in the time that most breweries can produce four or five different beers. Their use of a coolship, a shallow, open-topped vessel that helps cool the wort down initially, is extremely rare in American Lagering. They also use open-fermentation, a process that can lend to a slightly fruitier taste, due to the formation of esters during fermentation, while at the same time allowing sulfur and other off-gasses to dissipate. In talking with Brandon Boldt, the original brewer at the helm of these Lagers, he even goes as far as to use softer, or less mineral-heavy water, to mimic the water profile of Pilsen in the Czech Republic. The result of the water profile and the open fermentation is very apparent in sipping on their Pale Lagers. You immediately notice a delicate, soft mouthfeel and smooth flavor that is different from most Pale Lager in Colorado. In keeping with its inspiration, Pilsner Urquell, the premium pale also packs quite a bit of Czech Saaz hops into the beer. You might imagine that such a detailed-oriented, niche-focused brewery might be just a small hole in the wall, but it's the complete opposite. The facility is state of the art, and has plenty of room for blending sour and wild beers (the other passion behind Wild Provisions), a canning system, barrel-aging projects, an open floor taproom and a stunning half circle bar. When you combine the care of a historically inspired Lager program with one-off, small-batch bottles of sour beers, the vibe in the bar is very communal, centered around sharing. Boldt recently decided to increase his focus and attention to the brewery he founded with his wife, Primitive Beer, and handed off the reins at Wild Provisions to new head brewer, and 4 Noses veteran, Max McAvoy. Max has been drawn to the very structured and technical nature of both Lager and Lambic beer and was a great fit to fill the void. While Max will continue to make Czech Lager the primary focus of the lager program at Wild Provisions, he's also planning to make the brewery's first German Lager this summer, using the same equipment and dedication that they've put toward the Czech Lagers.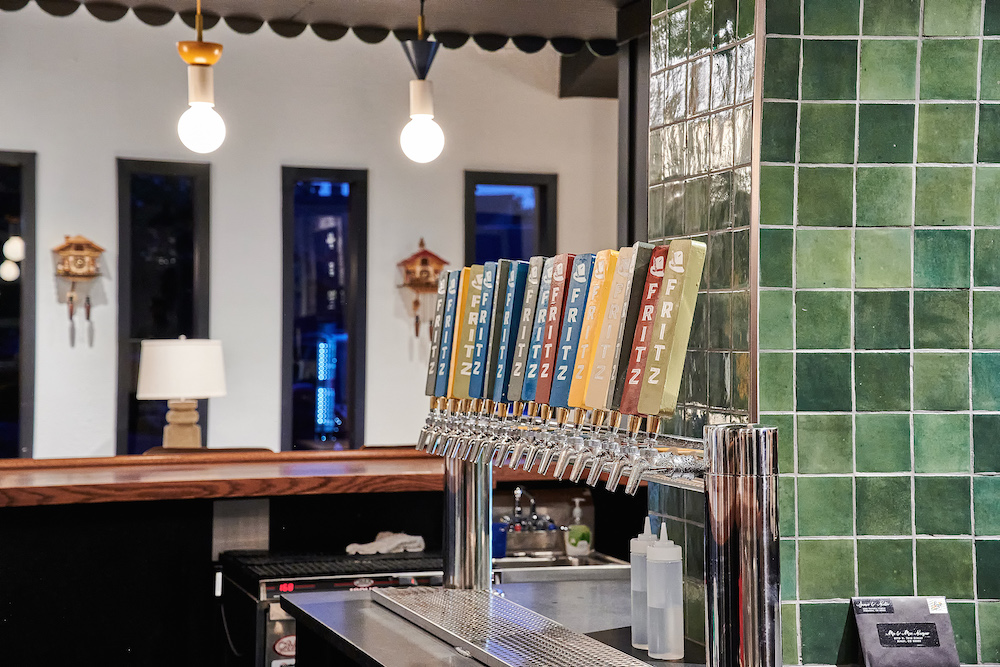 Up in Niwot, in the former home of Bootstrap Brewing, Fritz Family Brewers joined the beer scene in July 2021. Cory Buenning, who founded the brewery with his wife Kelly, runs the brewhouse. Cory is well known for being one of the most decorated winners in the history of the GABF, the bulk of which was won during his 17-year tenure at Snake River Brewing in Jackson, Wyoming. He's already winning awards at Fritz too, garnering a silver medal at the Best of Craft Beer Awards with Fritz Export, a Dortmunder style German lager. While a wide array of beer styles are available, the lager program is a particular focus (there were three different German-style pilsners on a recent visit) and Cory has invested in many details often overlooked by a typical brewery. He brought in Jeremy Gobien, co-founder of Copper Kettle Brewing Company to help custom build a tube in shell heat exchanger on the mash tun, allowing Cory to do multi-step mashes to improve the attenuation, body and mouthfeel of his lagers. He also makes his own sauergut, a practice few breweries outside of Germany bother with. Sauergut is the low PH liquid that maltsters spray onto grains to create acid malt, which is used to lower the PH of beers so that they are at an optimal range for extraction, impacting a great deal of the final product in the glass. Using the sauergut in liquid form instead of as acidulated malt can impart some fresh, clean subtle flavors into a beer.
Fritz Family Brewers' bar really has a Cheers vibe to it, with regular customers coming in and making small talk with Cory, who bartenders most Tuesdays. In keeping with the homey feel, Cory will be offering Kolsch Service on Wednesdays this summer, starting on May 18th. This will be similar to how Kolsch, a light, German hybrid ale, is offered in Cologne, Germany. Staff members walk around with trays of Kolsch beer and tick off a mark on your coaster for each one you drink. When you no longer want another Kolsch, you put your coaster over your glass.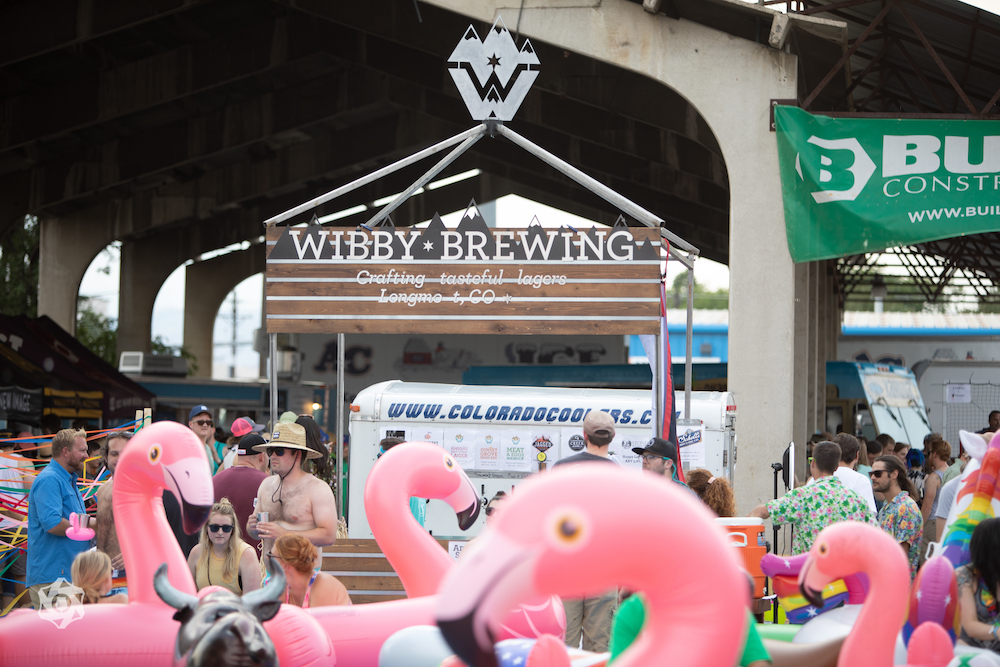 Just off of Main Street in Longmont, Wibby Brewing takes a unique approach to Lager making. They combine traditional beer styles with unconventional techniques to create a pretty unique lineup of Lagers. "I am trying to create Lagers that pay homage to the traditional styles, but also add a new layer of flavor dimension that puts Wibby Lagers on a different playing field than traditional Lagers," says owner/brewmaster Ryan Wibby. An Imperial Dunkel isn't something that you'd expect to find in Germany, but Wibby's Double Dunkel takes the foundation of the classic German Dark Lager, amplifies it to 7.5%, adds cacao nibs, then lagers the beer on Madagascar vanilla beans. The result is a beer that comes across a bit like a nut chocolate bar, it's unique and interesting, and fun. Wibby's Volksbier Vienna was recently given a perfect 100 score in Wine Enthusiast Magazine. It was also awarded a gold medal at the 2020 Great American Beer Festival in the American Amber Lager category. Co-founder Robin Wibby has created an outdoor space that compliments their take on lager beer. The definition of a biergarten is taken to a new level by incorporating three large pools and a jumbotron. In the fall they brew a beer called Throwing Stones Steinbier, a Smoky Amber Lager that is brewed using hot granite stones. For this past fall's version, Wibby partnered with local rocket scientists to use a meteorite to help make the brew.
Northern Colorado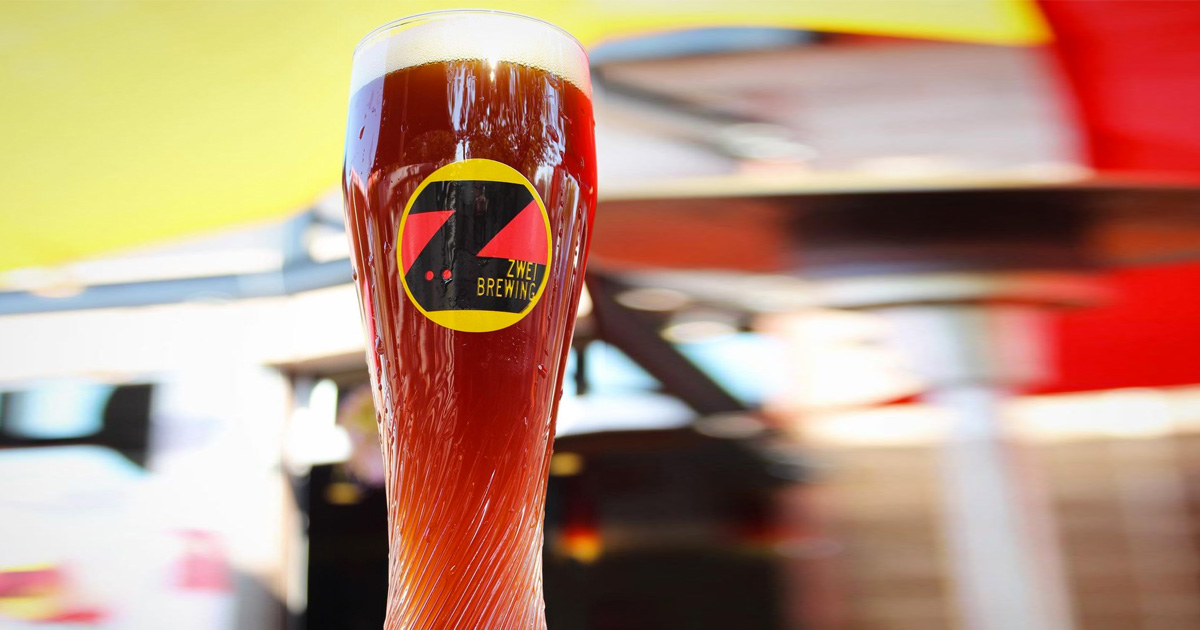 When homebrewing friends from Southern Wyoming and Fort Collins called Zwei Brewing "The Bierstadt of the North" I knew I had to visit. It just so happens that owners and brothers Eric and Kirk are good friends with Bierstadt's Ashleigh and Bill, and they've taken beer-focused vacations to Germany and the Czech Republic together. It's here that Kirk tells me he and his brother drew inspiration for Zwei. Kirk modeled the south Fort Collins-based brewery after a modern European brewery, meaning that it is welcoming to families, boasts a biergarten that allows dogs, and encourages patrons to bring their own food. The brewery invokes a neighborhood gathering place, with small groups of regulars often giving up their tables for larger family groups. The Dunkel and the German Pils are local favorites. Like Bierstadt, Zwei naturally carbonates their beers, resulting in tighter bubbles and a softer mouthfeel. It's just one example of some of the little things separating their Lager beer from other breweries. That, and time. Allowing the beer plenty of time to condition is a common theme among some of the top lager breweries in Colorado, something you'll find similarly over in Germany and Czechia.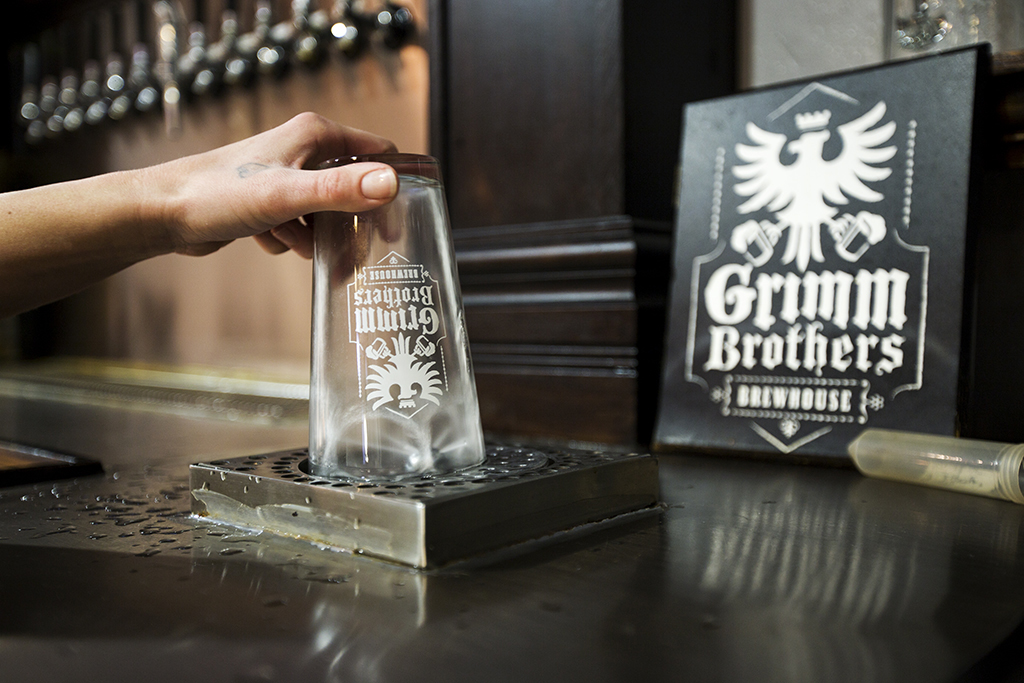 Since 2010, Grimm Brothers has been pumping out German-style beer in Loveland. Their beers aim to tell stories that are set in the fairytale world of the Brothers Grimm. Co-owner Aaron Heaton's knowledge of ancient beer styles carries over to Grimm's offerings, which have included rare styles such as Broyhanbier, Erntebier, Adambier, Kottbusser and Braunschweig Mumme. Grimm is a welcoming brewery, with couches, dart boards, and spaces for larger groups to hang out and enjoy beer together. Heaton notes that with head brewer Laura Pilato's success, they've recently been able to increase their Lager-specific offerings. This recent Lager expansion is evident in a beer released for last year's 11th anniversary, a Dopplebock named Opa-ator, a beer that was lagered for over seven months.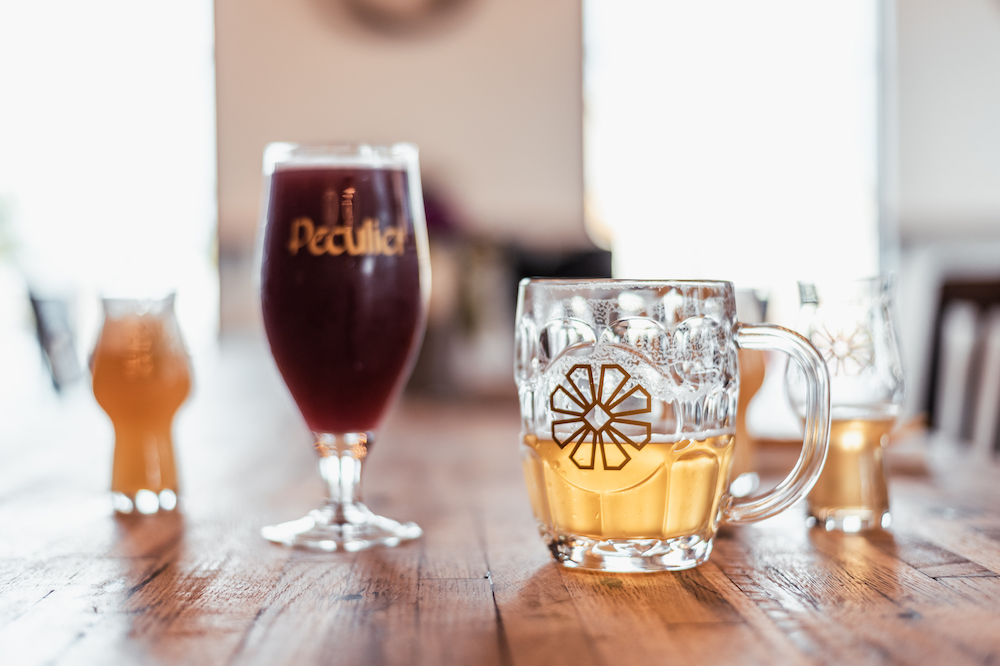 Like Wild Provision, Peculier Ales opened during the pandemic in the summer of 2020. The Windsor brewery regularly has three or four Lager beers on its menu. And owner Nick Armitage is taking an interesting approach to the style. He makes traditional Lagers including crowd favorites like the Vienna and Doppelbock, but then he also uses Norwegian Farmhouse ale yeast, called Kveik, to make pseudo Lagers. Whereas the traditional Lagers can take about eight weeks, the Kveik beers only take two. That speed is one reason he uses the Norwegian yeast, but he also likes how they play with other experimental ingredients in these beers. The Skåndi Shåndi is made with lemondrop hops, lemon peel and lemon juice. The clean Norwegian yeast allows all that lemon flavor to shine, the perfect beer to enjoy in the shadows of the gorgeous water tower on Peculier's back patio on a hot summer day. Peculier's second location recently opened in Fort Collins, taking over the former C.B. & Potts building off of Mulberry Street.
Southern Colorado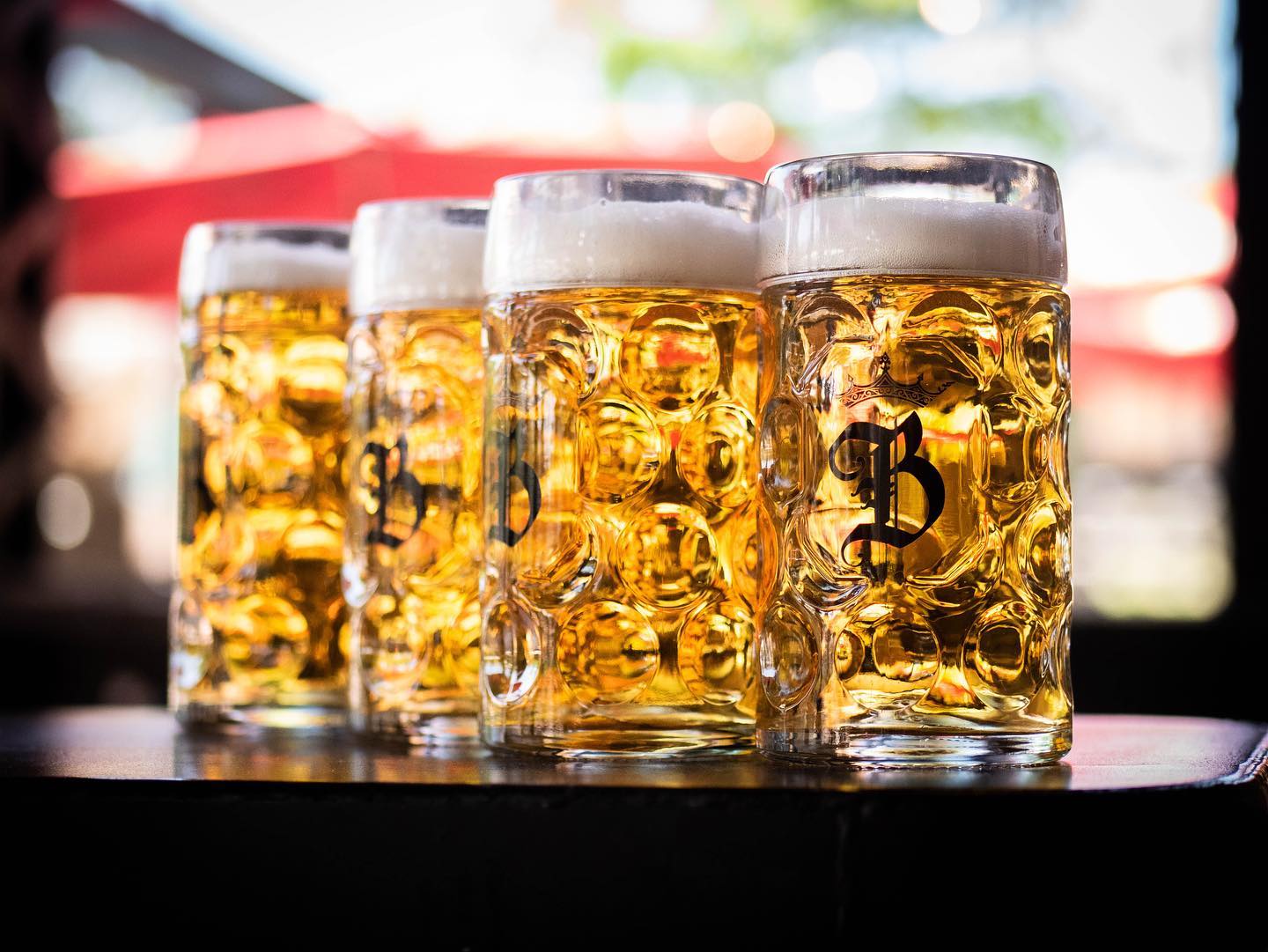 Brues Alehouse in Pueblo doesn't get a lot of attention in the Denver beer community, but they're well worth a stop when driving by on I-25. Despite the Alehouse moniker, they regularly offer well over half their lineup as lagers. They specialize in traditional lagers, using some of the same processes as the best breweries across Colorado, including spunding, krausening and decoction mashing, with on-site water treatment and horizontal lagering tanks. Their Czech 10° Lager is a 3.9% ABV offering, poured out of a side pull tap and inspired by a recent trip to the Czech Republic. If you're looking for something a little hoppier, the Haus IPL has a mix of classic and new IPA hops and was inspired by the heralded Scott Janish book, The New IPA. The outdoor patio sits on an outlet of the riverwalk, it's a great place to sip lagers on a breezy summer night.
Mountains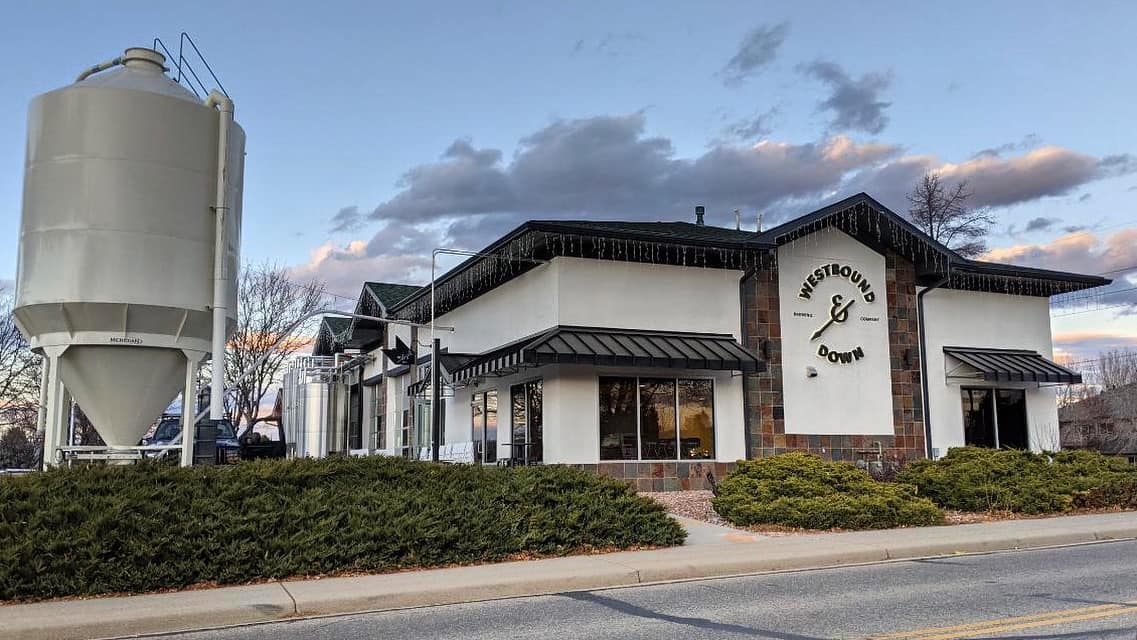 During his trips to Mexico, Jake Gardner could not believe how much better the beer tasted than the same beers in the states, even the major national brands. The head brewer and co-founder of Westbound & Down in Idaho Springs used those fresh examples as inspiration when building the brewery's Mexican Lager. Westbound previously garnered national attention for winning Mid-Sized Brewery of the Year at the 2019 GABF. Buoyed their IPA and Barleywine medals, Westbound has also cultivated a deep and well-regarded barrel program, but they've also created a niche for a fairly uncommon type of lager beer: Italian Pilsner. This style of Pilsner is similar to a German Pilsner but dry-hopped with noble type hops, often twice, during fermentation. The original Italian beers were very subtly dry-hopped, whereas Westbound is a little more aggressive with their hops. The result is a very hop forward expression, a true showcase on blending noble-esque varieties with a very technically sound base beer that remains clean, crisp and finishes dry. Italian Pilsner has an almost cult-like following among hoppy lager drinkers in Colorado. The brewery is very much beer and food-focused, with many delicious options to pair with your pints. They've recently opened a second location in Lafayette, complete with a brand new brewhouse, pizza, sandwich and salad menu. They've also expanded their lager offerings to include many different types of pale lager in particular, from easy-drinking American-style pilsner to hoppy, IPA-like offerings.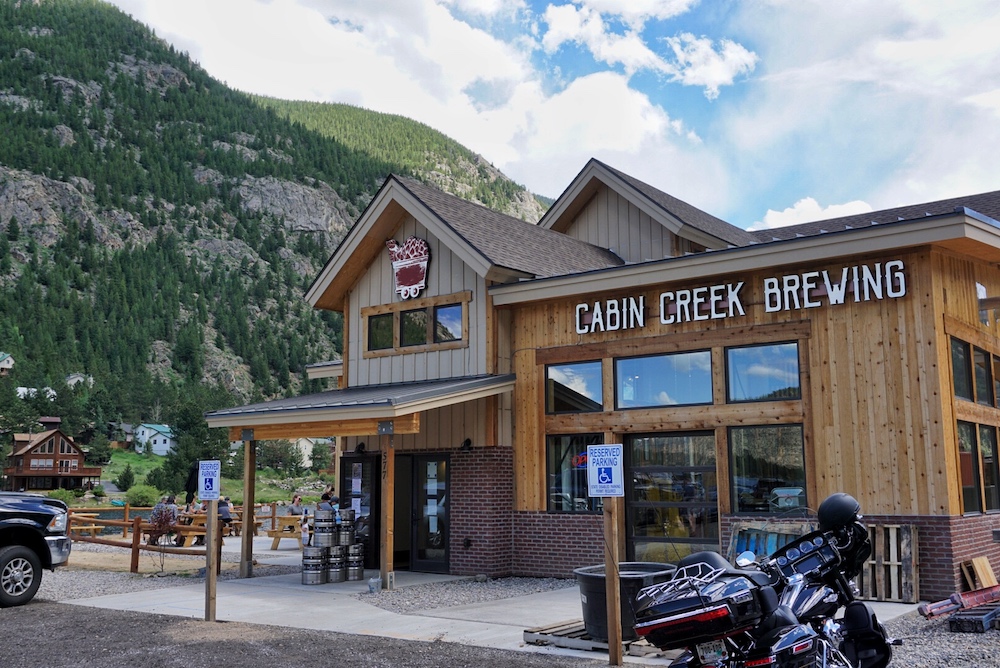 Arguably the best patio view in Colorado belongs to Cabin Creek. Just turning two years old, this relatively young Georgetown brewery sits on a lake, across from a towering mountain. Owner/brewer Patrick Toland drew inspiration from classic Czech breweries when designing the Pounder Foeder Pils, a beer fermented in wooden foeders and served on the younger side. Besides that staple, Cabin Creek offers the Slinger House Lager regularly, as well as an array of rotating beers such as their Argentine Czech Amber and Lakeffect Hoppy Lager. These are the perfect beers to sip on after a day hike at many of the area's fantastic mountain trails.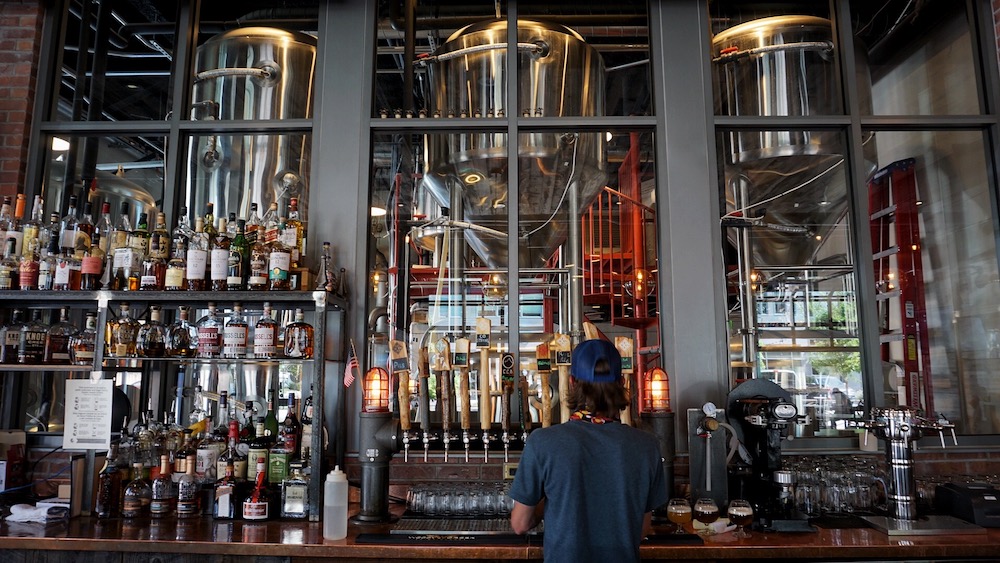 On the Western Slope in Basalt, brewmaster Jerod Day is cranking beers out at Capitol Creek. Their Bighorn Pilsner, a Czech-style version, is a regular staple and local favorite. The Beautiful House Mexican Lager is another beer that earns the brewery deserved praise. But they aren't limited to the expected styles either. Capitol Creek recently had a Hoppy Pils with lemongrass on tap, named Alce Picollo.
Carving Out a Niche
While the coasts of The United States are known for the West and East-Coast style IPAs that they popularized respectively, Colorado breweries have long been known for brewing a variety of styles and doing it well. As the number of breweries specializing in Lagers keeps growing and the quality of beer continues to increase, Colorado can arguably make a case for hosting some of the best Lager breweries in the country.
---