One Comment
BrewRiver GastroPub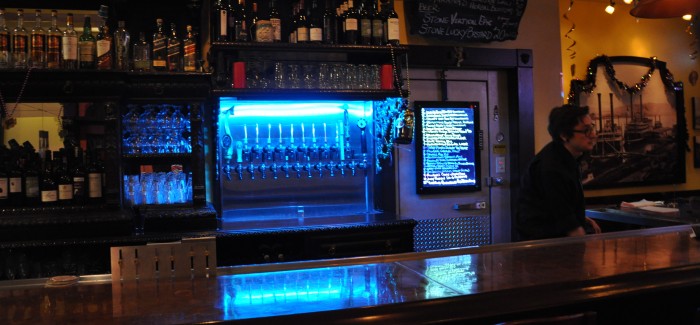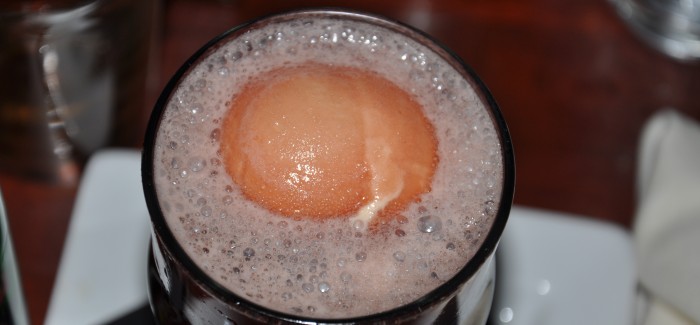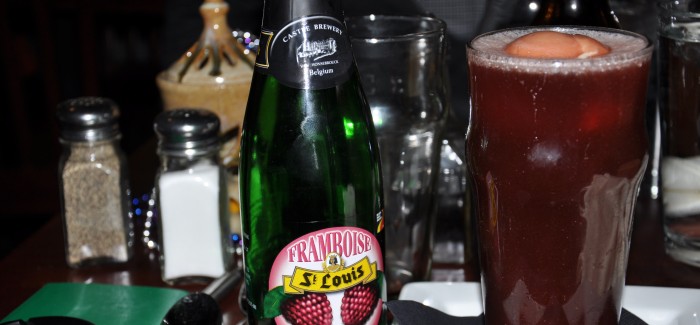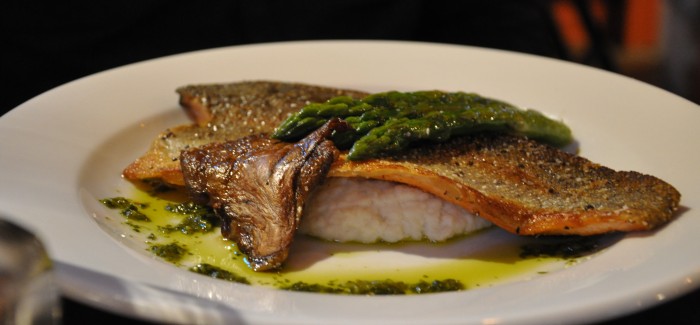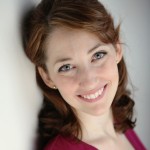 I recently went on a first date to BrewRiver GastroPub in Cincinnati. Although it's been open since last July, I just hadn't found the time or the right company to enjoy it with until now. BrewRiver—aptly named since it sits along the Ohio River—gets on board with the local trend for all the right reasons. Their site states, "Supporting 'local' isn't just about local food and drink. It's also about the idea that when we support one another fully, there are no boundaries to consider and no lines to cross." When I read that, I had a feeling I was in for a good experience.
BrewRiver was a fitting pick for us, although at first I was a little confused by the Mardi Gras decorations (it was not Mardi Gras when I went there). Turns out, the chef spent a lot of time in New Orleans with Emeril. The result is a blend of local fare and New Orleans influences in a cozy and comfortable setting, with elevated food that gets enough local attention that people hardly notice when you whip out a giant camera in the middle of your meal. Side note, this guy gets bonus points because he wasn't the least embarrassed by my camera and notepad. Bonus points for BrewRiver: the beer selection wasn't too shy either.
Both avid craft beer lovers, we were happy to hear their drafts are brewed locally at Great Crescent Brewery in Aurora, Indiana. While our choices—an English-style IPA for him and a Coconut Porter for me—came from opposing sides of the spectrum, we were both happy with the picks. Our waiter was knowledgeable and friendly, pointing out that English-style IPAs aren't as hoppy as their American counterparts, so I even gave my date's beer a taste. Historically speaking, encountering an IPA I can tolerate is on par with finding a guy I want to talk about the future with in terms of unlikeliness. To my surprise, I was delighted! The Calliope IPA was sweet, and while hoppy, it wasn't unbearably so. It's a beer I will likely revisit in the future.
My beer, the Ubiquitous Coconut Porter, also seemed like it might have been a stretch for me; I hate coconut-flavored things, and was more interested in trying the two beers that were apparently so great that dozens of other patrons had already tried them and left the bar with none— the Rapturous Dark Ale and the Maker Scream & Stout. However, the coconut flavor in the Ubiquitous Coconut Porter wasn't overpowering. In fact, if you had asked me what it tasted like after a blind taste, "coconut" would not have been a word I would have used. Perhaps a little smoky or nutty, but not "coco-nutty."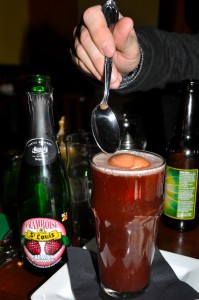 My favorite item of the night was my dessert, an Adult Beer Float. BrewRiver uses St. Louis Raspberry Lambic Framboise and house-made raspberry lambic gelato to produce a tasty treat which my date accurately described as looking "like medical waste." The bobbing pink gelato tumor added some tartness to a drink/dessert that could have otherwise become sicky-sweet in a heartbeat. Best medical waste I've ever had.
It's hard to remain impartial about BrewRiver's food, beer, and service when I was having so much fun with my date. But aren't restaurants and bars defined as much by the quality of your companions as anything? One thing I can say, is that an appreciation for craft beer permeated the atmosphere. Everyone, regardless of whether they were enjoying a beer and a chat with the bartender, trying a beer flight with friends, or on a date, seemed to revel in the quality brews produced so close to home.
I have every intention of making a return trip to sample more of the menu (both beer and food) options. Hopefully even with the same guy— the company was pretty good the first time and I really want another float.