No Comments
Christian Moerlein Brewing Company | Bay Of Bengal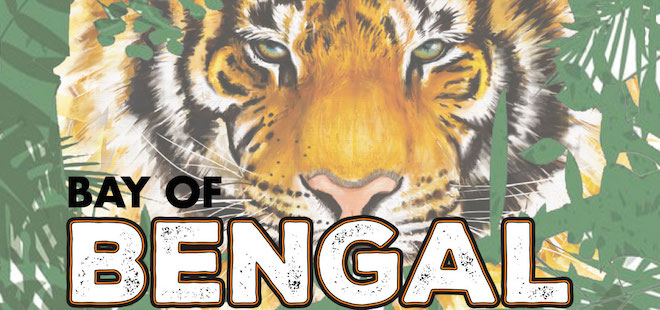 Who Dey! If you don't know what that means, then you haven't watched the NFL in a very long time. That is the chant you'll hear from the crowd at any Cincinnati Bengals game; as well as, what I scream every time I crack open a can of Christian Moerlein Bay Of Bengal.

This Double IPA is released every year just in time for football season and is my go-to choice of craft beer to drink while watching the game on a Sunday afternoon.
As you can tell by the can, it features a fierce Bengal tiger on it and is clad with orange and back. They embraced all of the right elements to ensure you know who's a Bengal fan. Christian Moerlein is a local brewery that isn't afraid to show their colors and support the local team.
https://www.instagram.com/p/BYyuAmaH3UQ/?taken-by=moerleinlh
I'm a huge fan of Double IPAs. In fact, back when I first started drinking craft beer, I didn't really care for IPAs. It was double IPAs that won me over. The doubles didn't seem as bitter because of the bigger malt backbone and slight sweetness.
ABV: 9% | IBU: 126
Bay Of Bengal is a classic Double IPA that brings big flavor. The huge hop flavor and high ABV let me know that this isn't a craft beer that will be pushed around. Christian Moerlein Bay Of Bengal features strong hop bitterness both in aroma and flavor. The malt holds this in balance and allows the hops to be the main event without killing taste buds. At 9%, it's right on the bubble of being a beer that I can enjoy a few of during the game. But also satisfies on the days when I am only able to have one.
So, regardless of how the Cincinnati Bengals are playing; I can count on Bay Of Bengal to satisfy throughout the football season. It helps me celebrate a win or gives me a beer to cry into when the Cincinnati Bengals lose.
---