No Comments
URGENT: Event Preview | Fifty West Brewing Co.'s Fifty Fest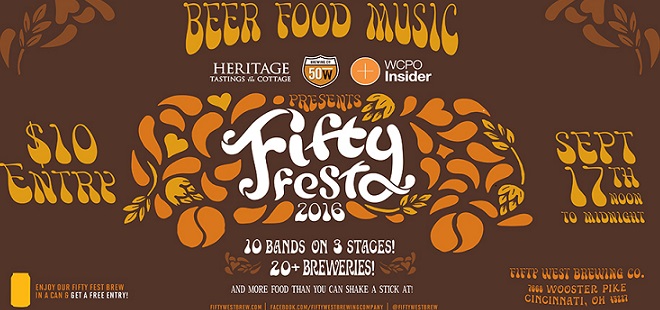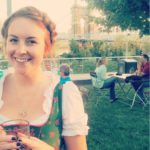 Mark your calendars for Saturday, September 17th.  This date signals the return of Fifty Fest, a celebration hosted by Fifty West Brewing Company which brings together the perfect trifecta of Beers, Music, and Food.
A one day annual event, now in its fourth year, Fifty Fest will offer beers from 20+ breweries in the Cincinnati area and beyond.  If last year's event was any indication, festival attendees will have hourly specially tapings to look forward to imbibing.  While Fifty West has yet to release the specialty line-up, you can connect with the event here and be the first to know once it is revealed.
On the off-chance the beer isn't enough, enter, the music.  With three stages and ten bands throughout the day, Fifty Fest is a great opportunity to check out local talent.  Spanning a wide variety of genres, this could be the opportunity to find that new band you love (or just fall in love with music again)!
Fifty Fest has got you covered when you work up an appetite.  The Cincinnati brewery excels in pairing their beers with food- and their brewpub alone warrants a separate visit.  In addition to offerings from Fifty West, many local restaurants will be on hand in booths and trucks to keep festival goers full and happy.
Tickets can be purchased for $10 at the gate of the event, held on the grounds of Fifty West Brewing Company at 7668 Wooster Pike Cincinnati, OH 45227.  Alternatively, you can try your hand at obtaining a "Golden Ticket" that gets you in for free- found wrapped around one of this year's limited edition cans of Coast to Coast IPA or their Doom Pedal White Ale, available for purchase at their Brewpub or Production Works facilities and with limited distribution around town.
---